When you work from home, your office space is important. Blue carpet and yellow walls does nothing for your inspiration, let me tell you that! After 2 years of working in a pretty ugly office space, it was time for a little renovation project…

It's hard to believe we moved into our house in 2017, just a month after we got married. We didn't really have much time available to start renovating straight away due to Chris being a Wedding Photographer – our Summers are spent photographing Brides and Grooms which leaves little time for DIY. We are both lucky in that we have an office each and as we both work from home, I'd say this makes such a difference (we previously shared a small office in our first home!) We had prioritised the living room & bigger house jobs (new windows etc!) first and then it was time for my office to get some much needed t.l.c…
It's safe to say, I love it!
Uninspiring.
As you can see, my office wasn't exactly the most inspirational room! I can't even believe I managed to get inspired to work in this room, let alone find somewhere to film videos in it! I'm lucky that it's such a big room and a great space for me to work in everyday but as you can see – it seriously lacked storage solutions and I knew it could be designed in a better way… most of the room was just wasted space.
This room did have some horrible old wardrobes in, which we ripped out after a while of living here. After this, I had my clothes hanging on rails and piled in boxes, as well as all my beauty samples in plastic drawers that used to topple over on the regular. I could never find the top I wanted or the foundation I needed.. everything was just an unorganised mess.
My desk was facing out the window and I did move this around quite often but never really found a good solution that made the office any better. The carpet was blue and the walls a creamy yellow… all in all, just a bit meh and uninspiring. Eventually I gave up and moved my computer into the dining room just for a change and worked there for such a long time until it was finally the right time to start decorating this room. First we had the artex plastered over on the ceiling and this made SUCH a difference. My Dad helped plaster some walls that were a bit lumpy (which was more of a job than we first thought!) and a lick of paint made SUCH a difference…
Originally I was going to paint the main wall in my office dusty pink. I knew I wanted a pop of colour and decided that I was going to "be safe" with something more neutral, I tried so many different testers but never managed to find 'the one'. THEN a late night Pinterest search happened and I saw so many beautiful orange walls, my mind changed in the matter of minutes. I have always loved orange but never considered painting a room in it! The next day I went to B&Q with my Mum and purchased 'Apricot Mocha' in their Valspar Paint and it was perfect for this room.
If you didn't already know, orange is actually such a calming colour.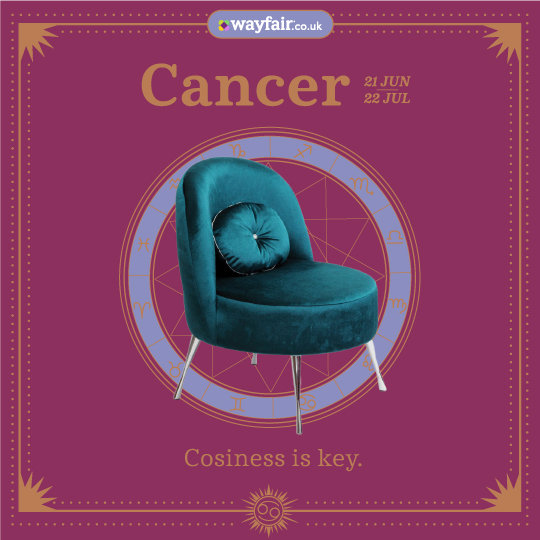 With a little help…
I really wanted any wood in this room to be light as I felt that would work with the colour scheme best and give it that mediterranean vibe I was after. I was browsing Wayfair and came across this great corner book shelf and knew it would be perfect to fill this space, which prior to the shelf was just empty and void – what else can you really put in a corner like this?! I wanted a few surfaces that I could "style up" and this is perfect because it fits in the space perfectly (it also matches my desk & dressing table too!)
Wayfair is an interiors website I ALWAYS check out for any furniture pieces. They stock some quirky, different brands and are always reasonably priced (of course they do have higher priced items too.. which are beautiful!) I was lucky enough to be gifted some pieces for my office which you will see throughout this post and my video.. but you might remember we had so much from them in my first home (which moved with us here too!) These little touches make so much difference and really brought this room to life!
Also, a little feature I'm loving on Wayfair right now and thought it was worth mentioning is the Homeware Horoscopes, which allows you to see how you should decorate your home, based on your starsign – with predictions from pro astrologers Francesca Oddie and Sally Kirkman. Now, I'm really into starsigns and I love seeing how each different sign relates to the home items – it's really different and super interesting, also a great way to make sure your home is filled with pieces that are kindred to you personally. I'm a cancer and this was part of mine… "What's a Cancer's favourite word? Cosy. The true homebody of the zodiac, you'll go out of your way to create a warm and welcoming atmosphere" – IT'S JUST SO TRUE! You can find your sign, here!
I decided it was time for a new desk chair (hello bad back!) and when Flokk got in touch it was literally as if they read my mind. Flokk create great office chairs that have support and such great features too – I chose the HÅG CREED 6006 chair. You can see more of the chair in my Office Tour video at the end of this video but it is honestly so comfortable and gives my back the support it needs when I'm sat at my desk all day – it also blends into my office design really well and isn't clumpy like some office chair designs tend to be!
This room doubles up as my 'dressing room' too, as there was the perfect space for fitted wardrobes and with it being the second biggest room in the house (lucky me!) it made sense for everything I own to be in one place! I have never owned a dressing table before, so it really is a luxury to have this in here (even though I'm not sure I would recommend the company I purchased from, as I had this sent out multiple times due to damage – something to consider!) The lights that run around the back are actually stick on, battery powered lights from Primark which really brighten up this space.
It really is so nice to have a place for storage after so many years of living out of boxes under the bed, or wardrobes that are far too small for all of my things! My huge wardrobes are from ikea are were such a good price, they are the perfect size for the space I had too which worked out really well (we ripped out some old wardrobes that were in this space as soon as we moved in, but you might have seen them in my weekly vlogs at some point!) I've popped the wardrobe tour down below so you can see inside a little more in-depth.
*This post contains gifted items