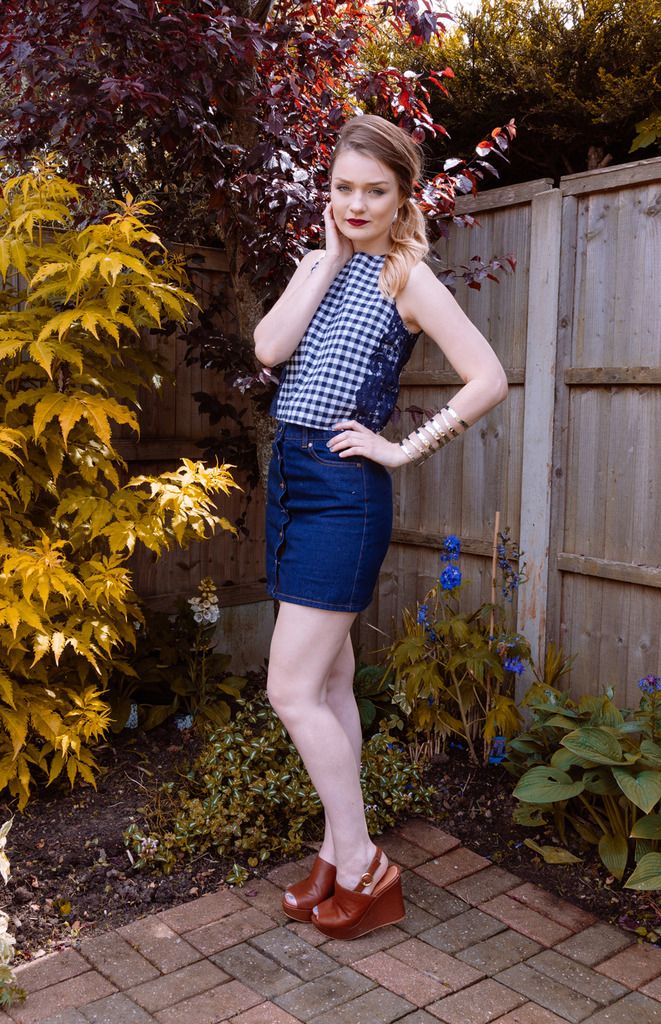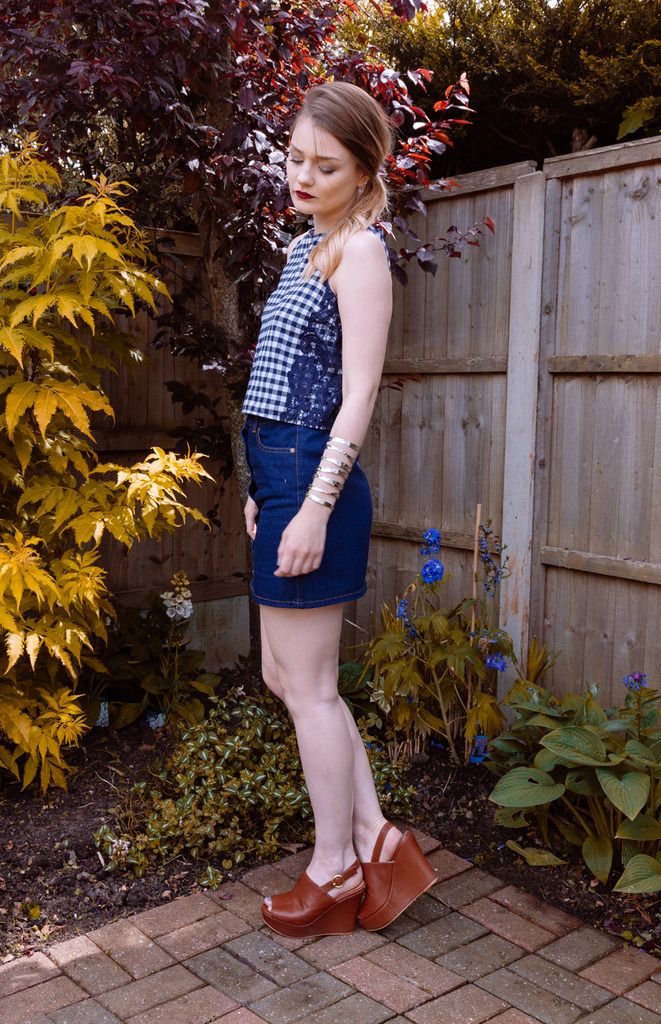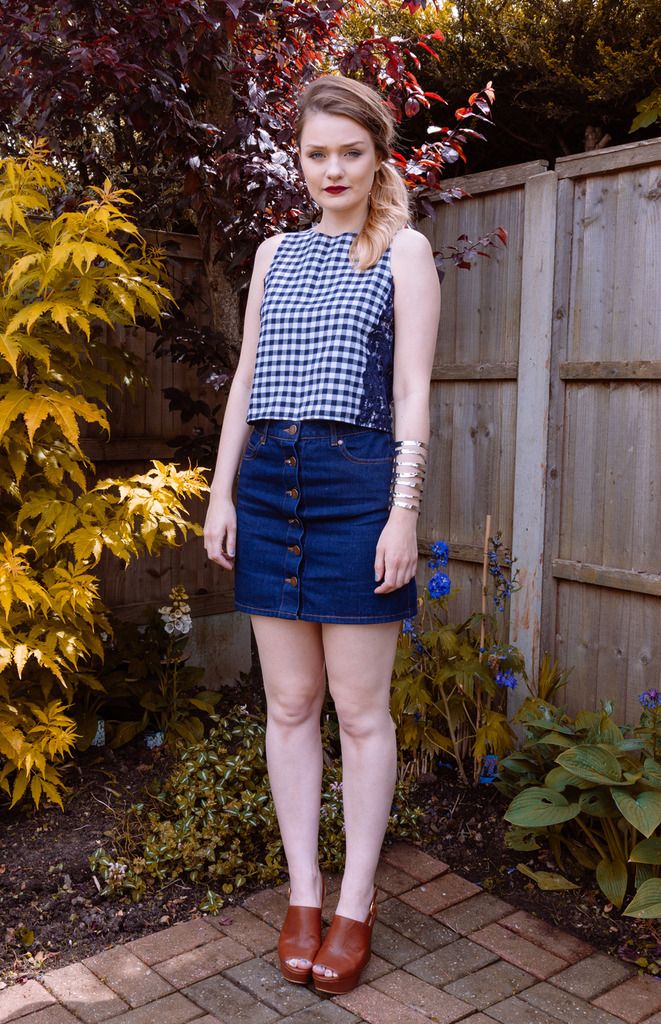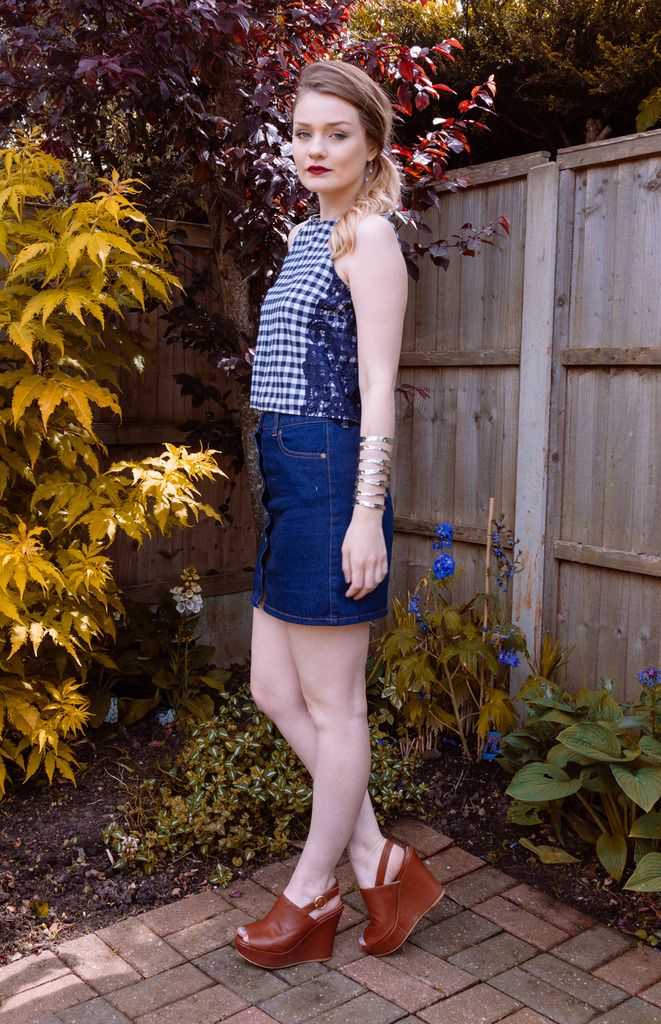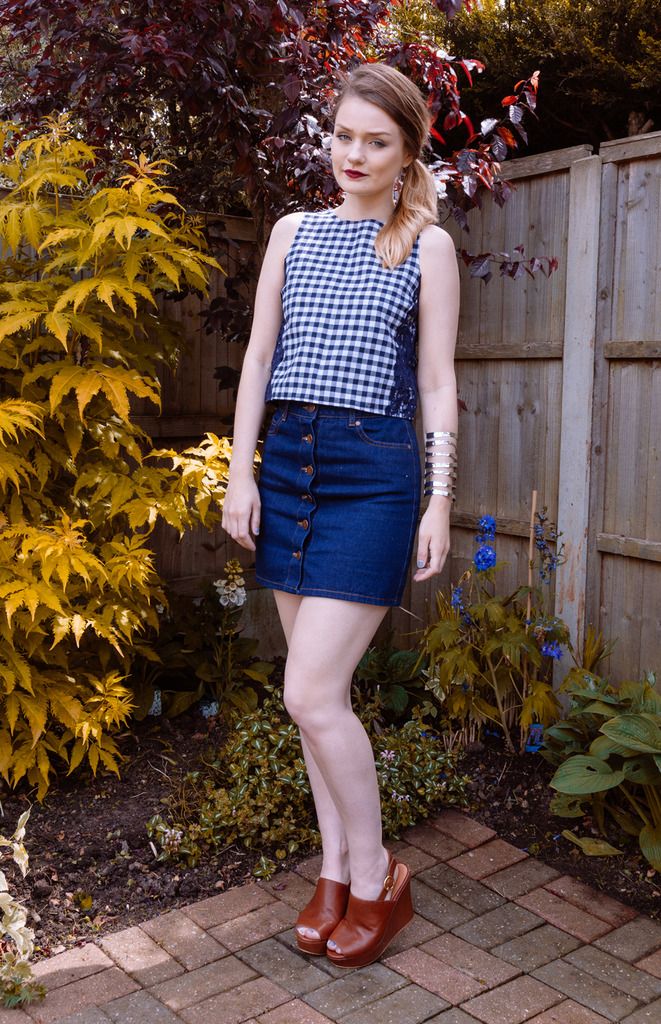 I have always loved gingham print, so naturally this top definitely appeals, massively! I love it's cropped style (although it's not too short, just right!) and the panels of navy lace on the sides finish it off in a super cute and girly nature. I paired it with my trusty denim skirt, I forgot how easy denim skirts are to style. They literally go with everything and anything in your wardrobe! These heels from office are pretty old now but still brilliant staples in my wardrobe, for outfits like above they help to keep it casual and dressy, all at the same time!
So whilst pondering what I should eat whilst watching the Great British Bake off, I am also dreaming of far away lands. Desperately trying to stop myself from booking some  flights to Australia* and therefore passing my super duper link on to you guys, who out there is up for a trip? Can I come?! 😉
I'M WEARING:
*This is a collaborative post, all views my own, of course!