It's been a while since I've done a "favourites" blog post. I do them a lot more over on my YouTube, it just seems easier to talk through it all with you guys. However, I was inspired to take some pretty photos of my pretty things.. so, here it is. My current favourite items, and a plant – thrown in there for good natural, organic measure!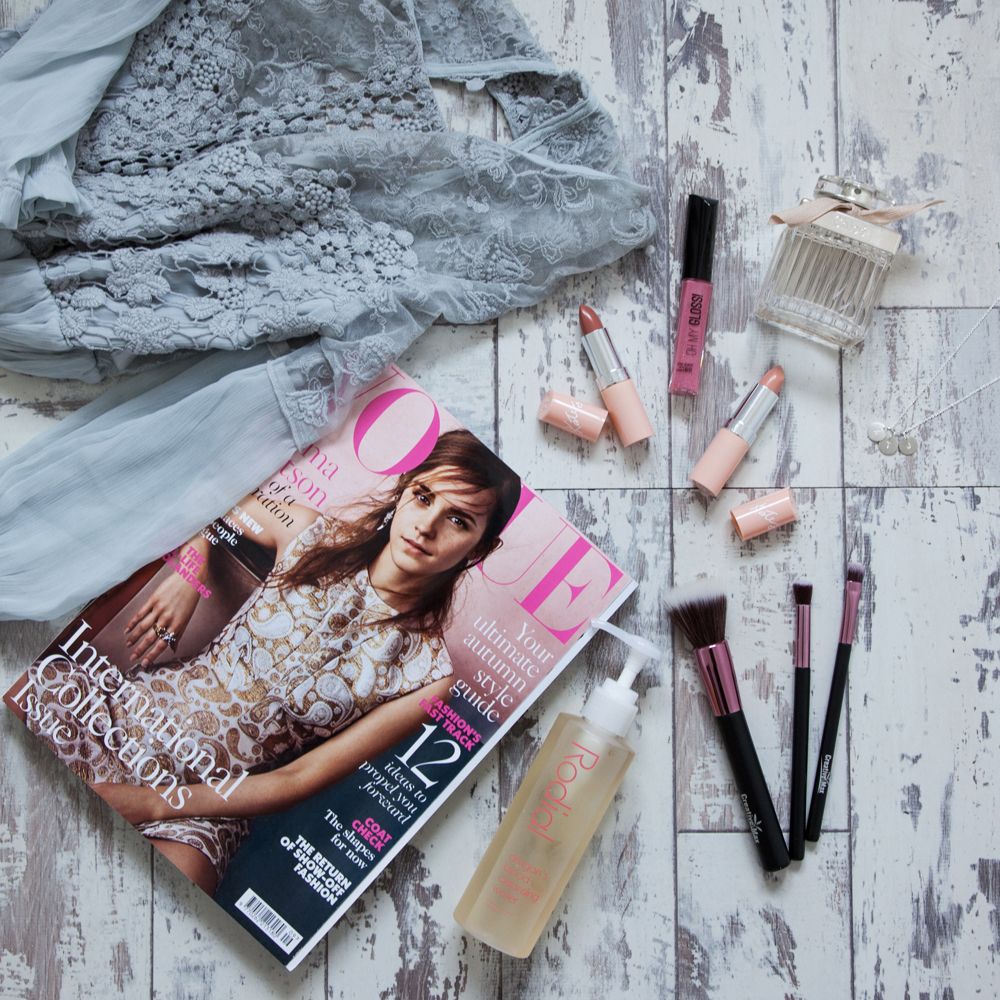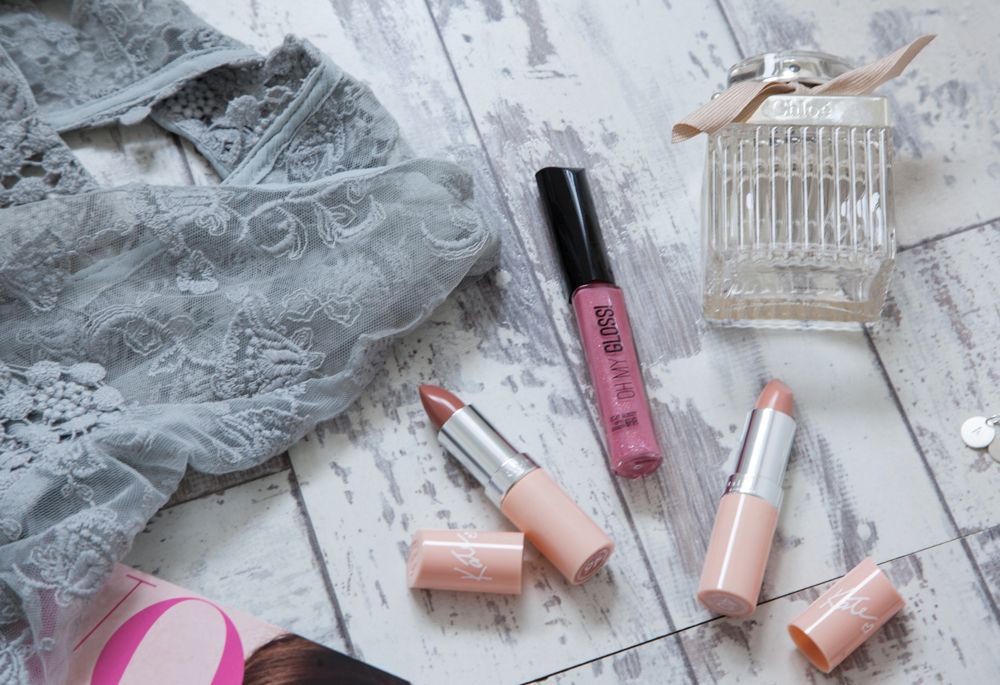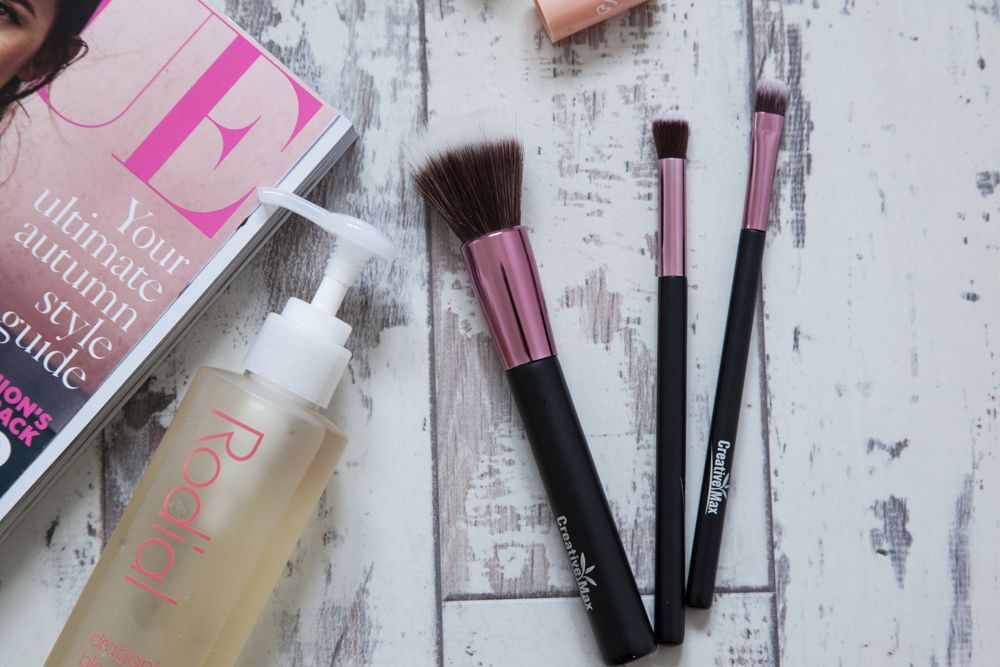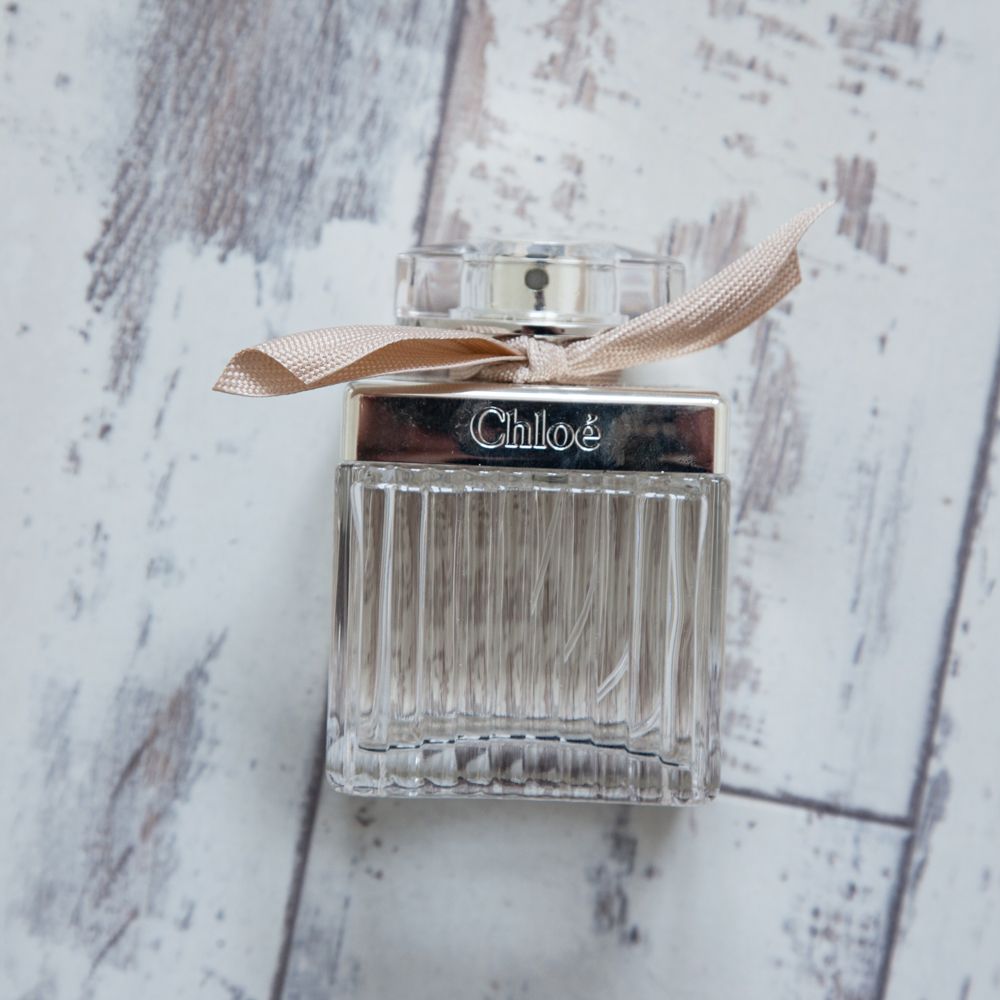 So, you may have seen me mention this Vero Moda dress a few times via social media now, but oh wow, it's love. It's a beautiful soft blue/grey, with lace, chiffon and just general beautiful flowy-ness. A great little ASOS find if I do say so myself, and I cannot wait to wear it. I am hoping someone I know will be getting married soon, it's the perfect dress for a wedding! Next up there's some pretty Kate Moss nude lipsticks from Rimmel. Absolutely loving these shades! If you have paler skin and can't usually wear nude toned lipsticks, definitely give these a go. Some have a super pretty pink undertone which is just beautiful. Oh and this Rodial cleanser has been helping keep my skin super smooth, love!
Then there's Vogue, the answer to all our fashion related woes – the magazine that just makes you want, need, love that coat, those shoes.. etc etc (you get me) I'm lucky enough to have a subscription from Magazine.co.uk and this little beauty pops through my door on a monthly occasion. (Emma Watson though!) I have also been loving these Creative Max makeup brushes, nice and pink which is obviously going to always win with me – and super good brushes, I'm loving the powder brush currently!
My biggest, and best smelling favourite however goes to Chloe – my number one perfume. This is my signature scent.. if you know me in real life, you'll probably smell this a lot. I spray it everywhere, multiple times and use way too much of the flamin' fab smelling stuff! It's fresh, slightly floral and just a dream. If you want to smell as good as me… pick yours up here.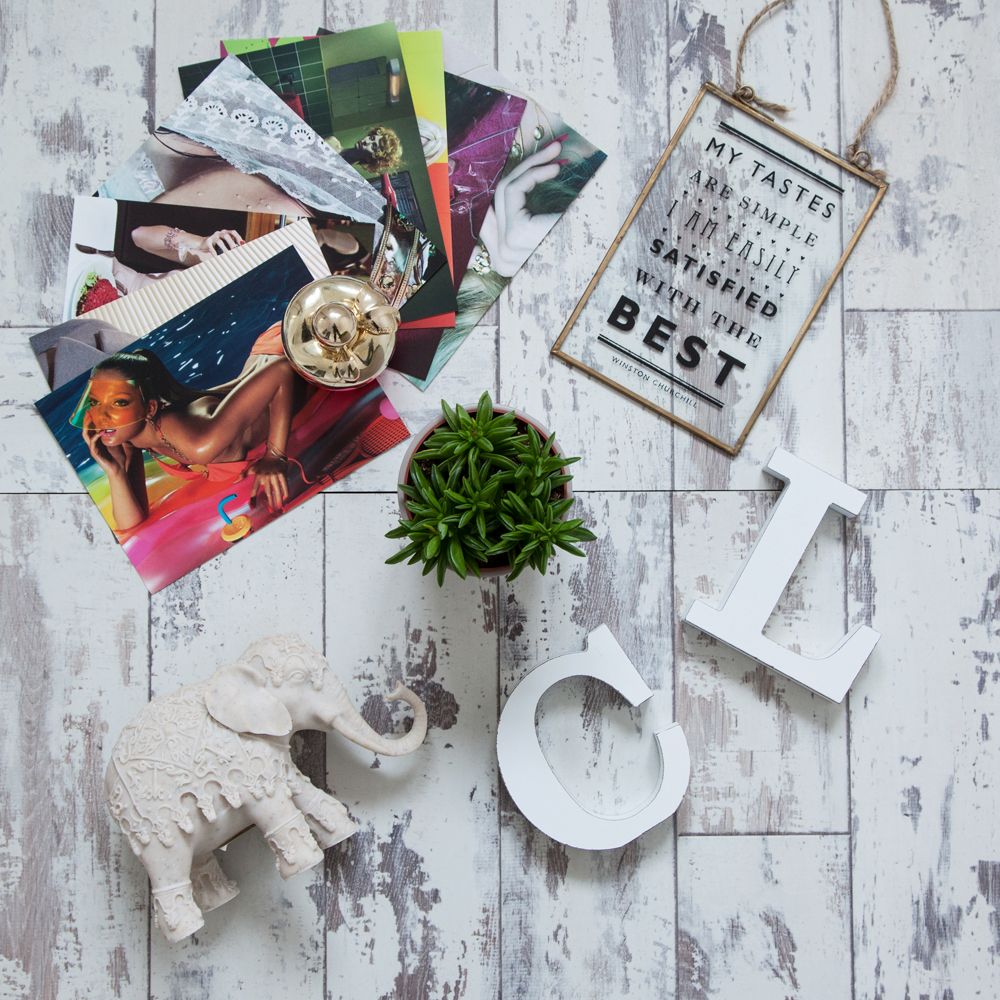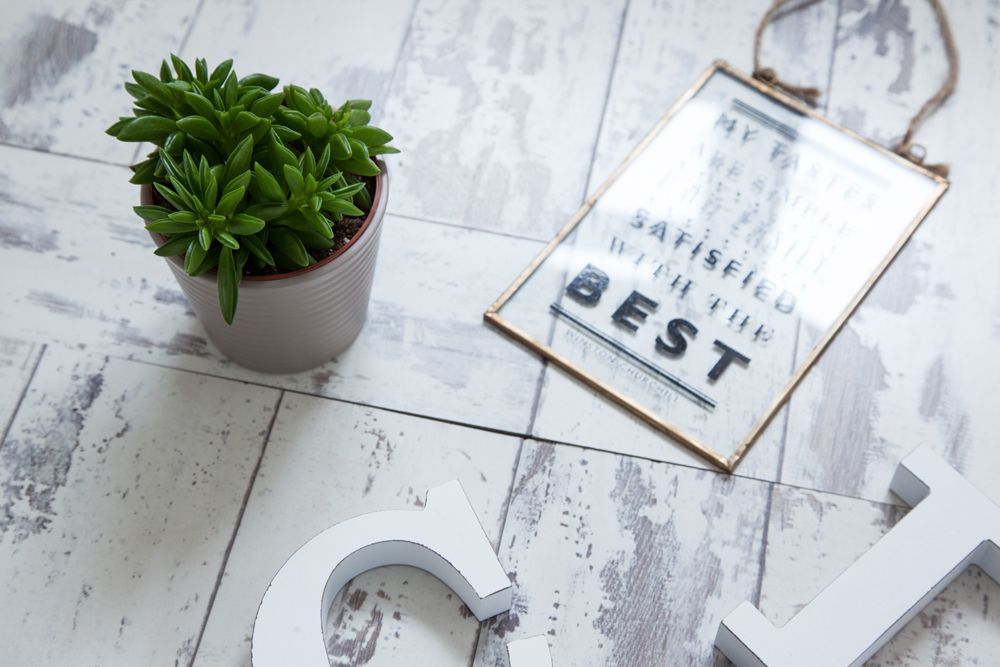 And then to finish this post off I thought I'd pop in some home bits. You may (or may not) know that recently I moved in with my boyfriend, so home shopping has become a bit of a favourite. I visited Perrywoods (an amazing garden center in Essex – never thought I'd get so excited about that!) and picked up this very green and healthy succulent (for £1.50!) and grey pot. This sits nicely on my window ceil! I also picked up these C and L letters (for Chris & Laura, awwww cute!) and they sit proudly next to said plant pot. I love a letter. Why is that?
And to finish this post off, with a very fitting quote.. "My tastes are simple. I am easily satisfied with the best" – thanks Debenhams, and my Mum for buying me this 🙂