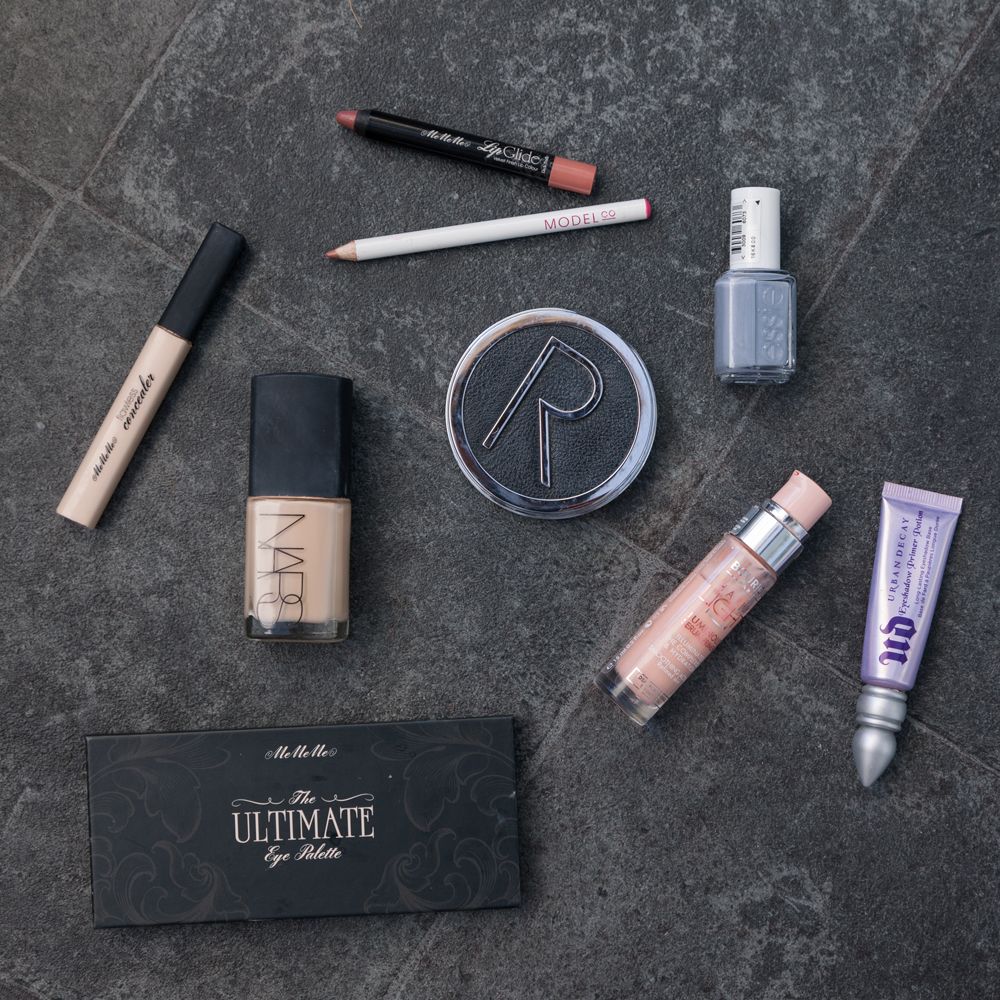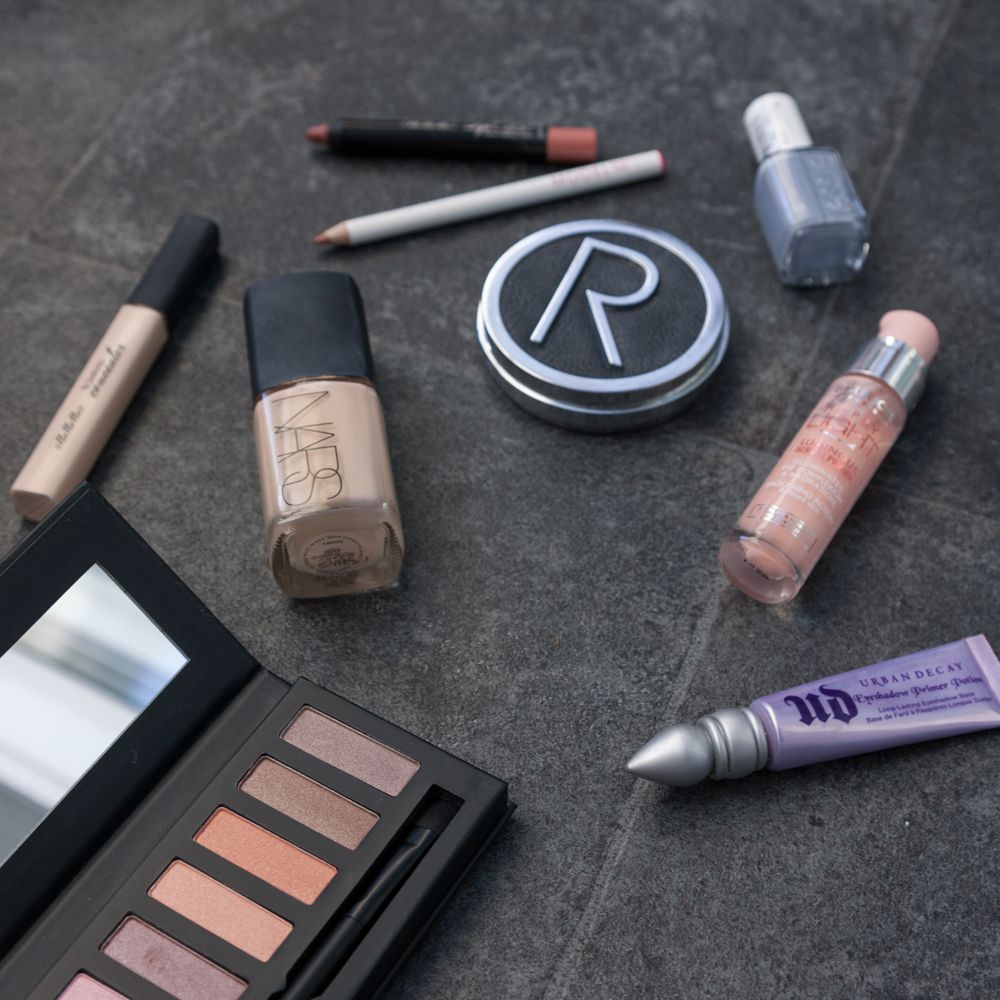 Recently I have been keeping my day-to-day makeup simple. Whilst I like to think it's because my "new life moto" is something about embracing natural beauty (which, I do actually believe in..) it's actually because time just isn't an everyday thing anymore. Where does it disappear too?!
So, today's makeup routine usually consists of the above staple products. Starting with a Bourjois primer, which I love – this gives the skin a beautiful base to apply foundation to and it helps to keep it put all day long. I pop on a little of this Me Me Me concealer, the perfect shade for us pale skinned girls. Next up is my beloved Nars Sheer Glow, a brilliantly sheer yet good coverage foundation which is perfect for the warmer months.. I find I hardly put any on these days, a little tiny amount still does the trick. I am in awe of this Rodial Instaglam powder, a matte effect with a hint of shimmer – it's basically my powder and highlighter combo in one.
Before I apply eyeshadow the Urban Decay primer is a must, then I use this beaut of a palette by Me Me Me, the perfect summer shades (look at those pinks!) Next up is my nude lip combo, this lip pencil by Model Co and a glazing of this Me Me Me lip crayon. I'm also loving grey nails for Summer, hello this beautiful Essie shade. You can see my makeup routine in my newest video, here!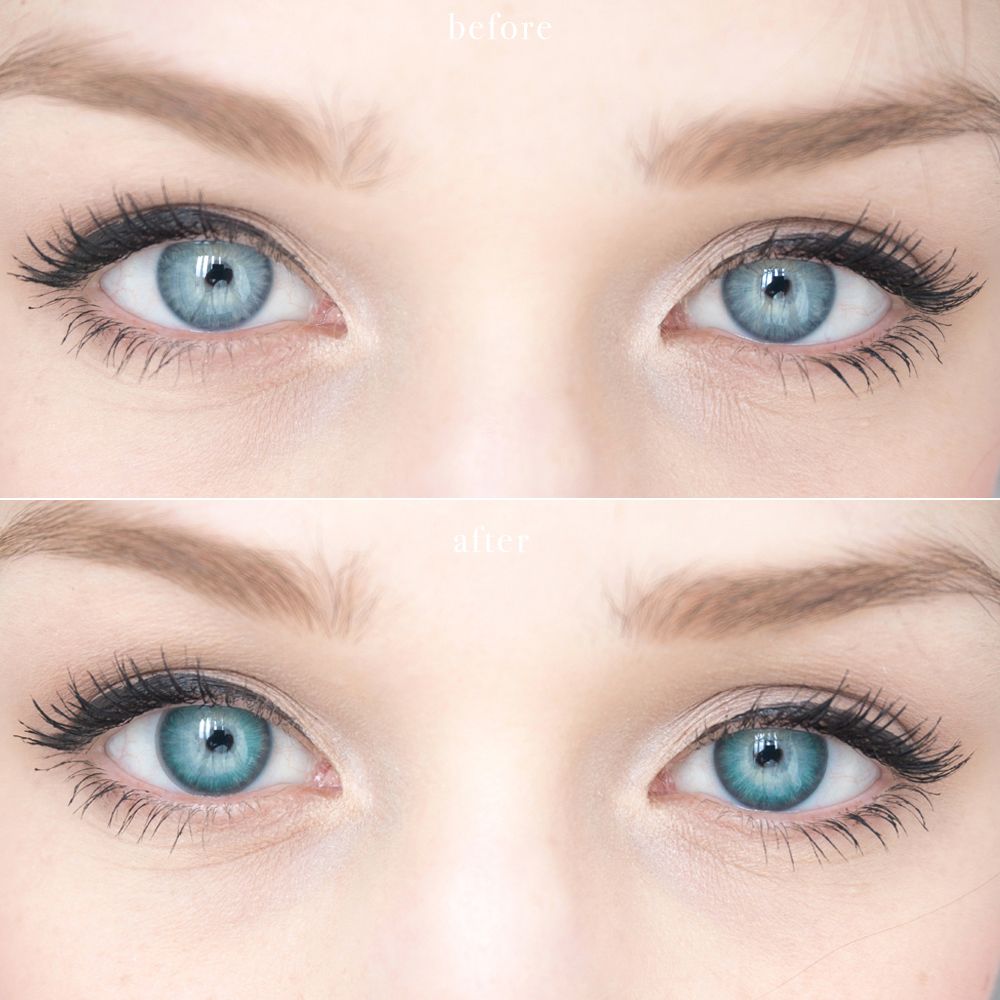 But, to finish off my makeup, I have been loving this one product the most. My new one-day Define contact lenses from Acuvue. Now, I'm a glasses wearer, so as soon as I put on my makeup for the day it feels slightly ruined by the fact I have to cover it with heavy glasses frames. Sometimes I do like to wear contacts, and these ones are just something a little more special. With an amazing design that helps to enhance your natural eye colour, these contacts make your eyes pop (see images above! This new revolutionary contact lens helps to enhance the natural beauty of your eyes. The lens is designed provide a more defined limbal ring (edge around the coloured part of the eye) creating a stronger contrast to the white part of your eye – which will make you look more fresh/awake, while at the same time giving the illusion that your eyes are bigger.As each and everyone's eyes are unique, these will give everyone a different look, so make sure you tweet me photos of yours. If you want to try these amazing contact lenses, you can download a voucher for a free trial over on the Acuvue website!

Disclosure: Compensation was provided by Johnson & Johnson Acuvue via Mode Media.  The opinions expressed herein are those of the author and are not indicative of the opinions or positions of Johnson & Johnson Acuvue.