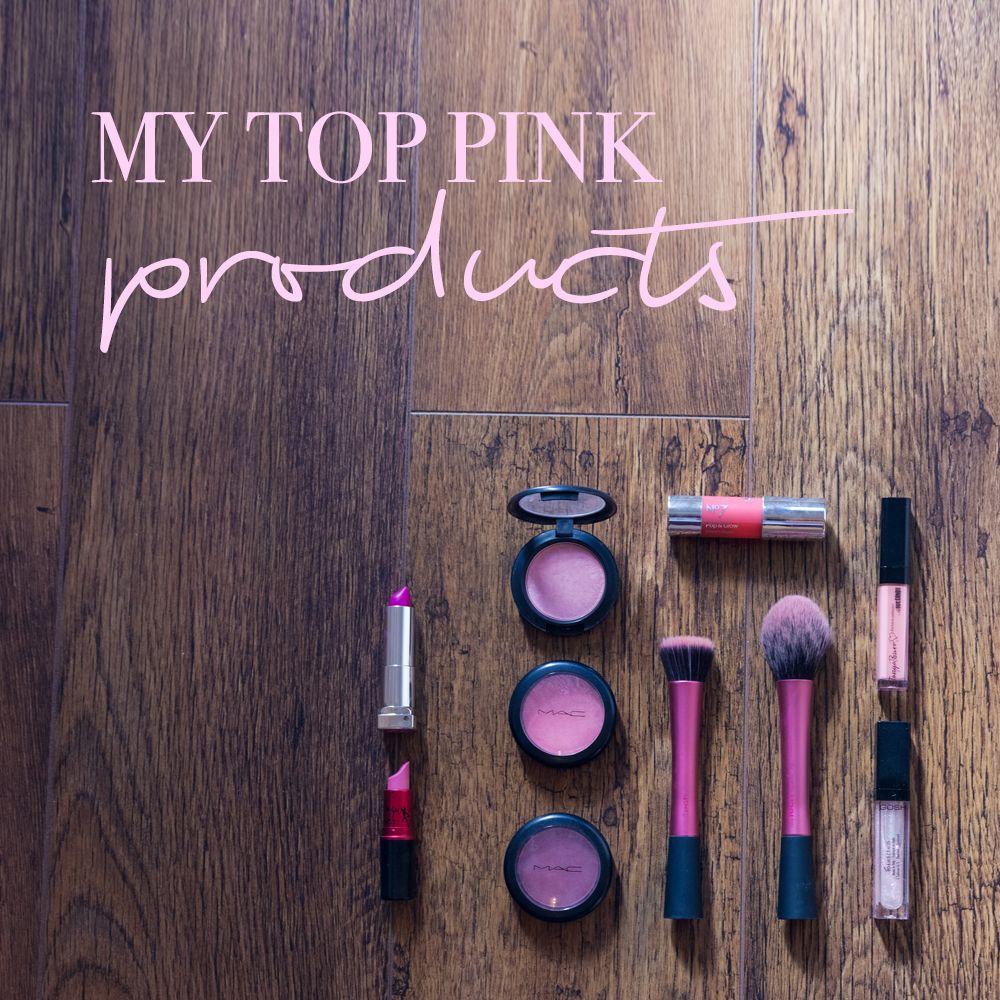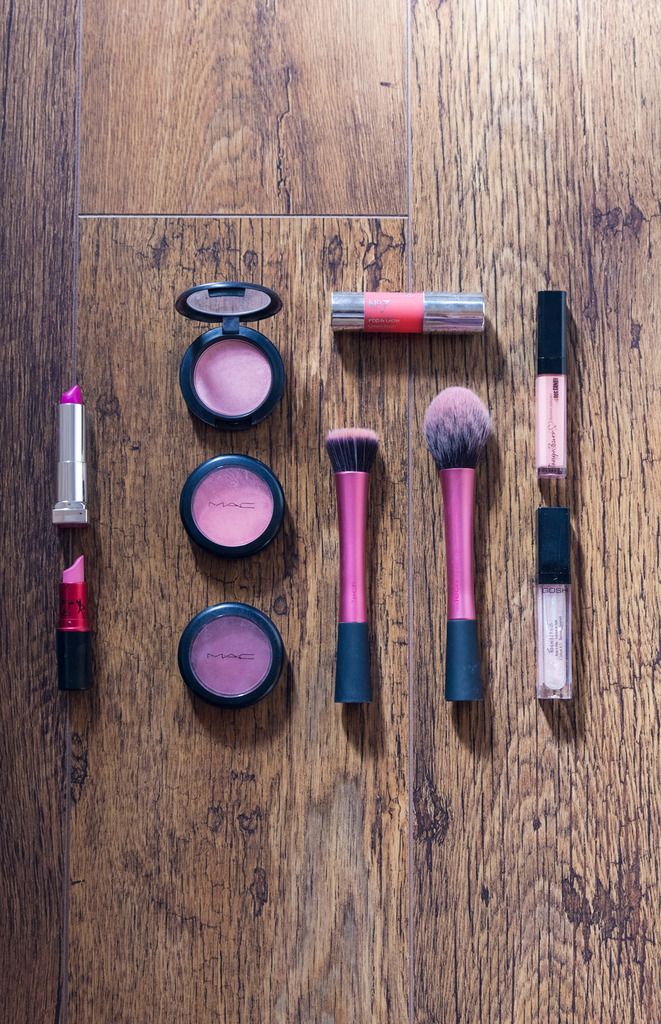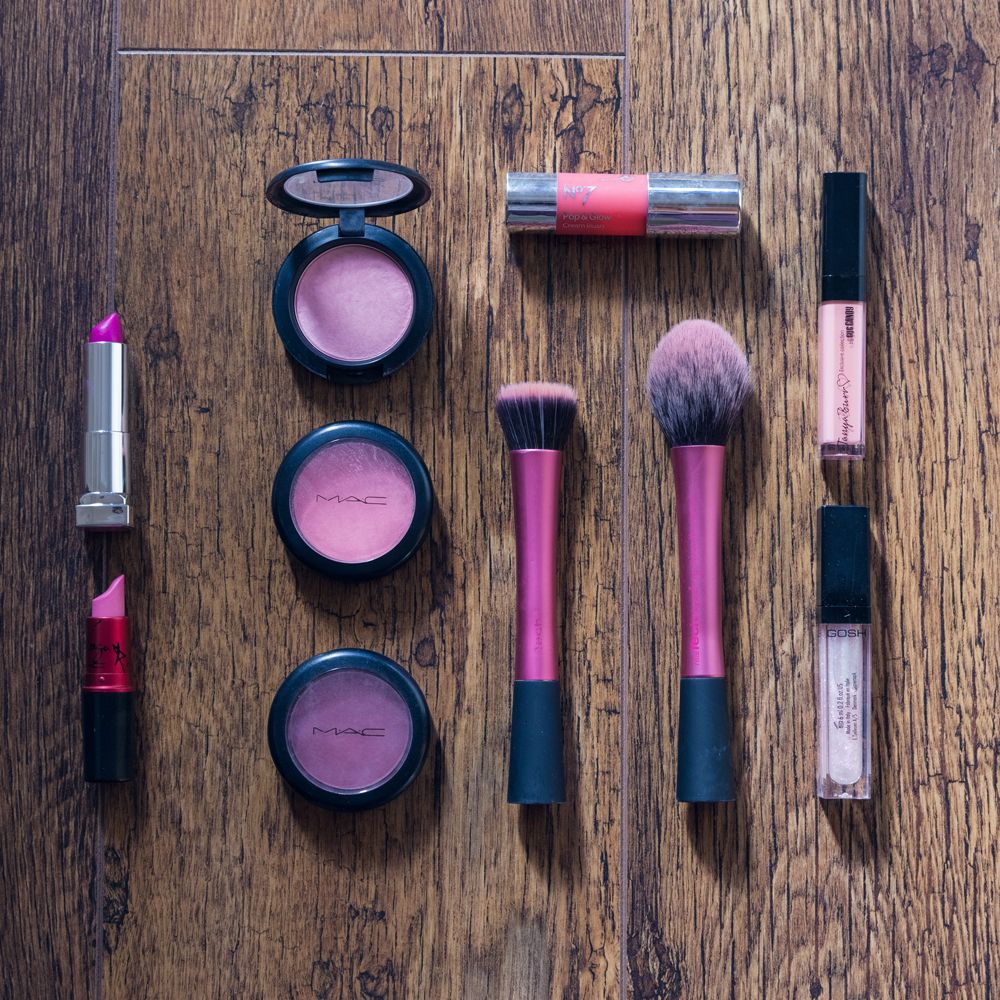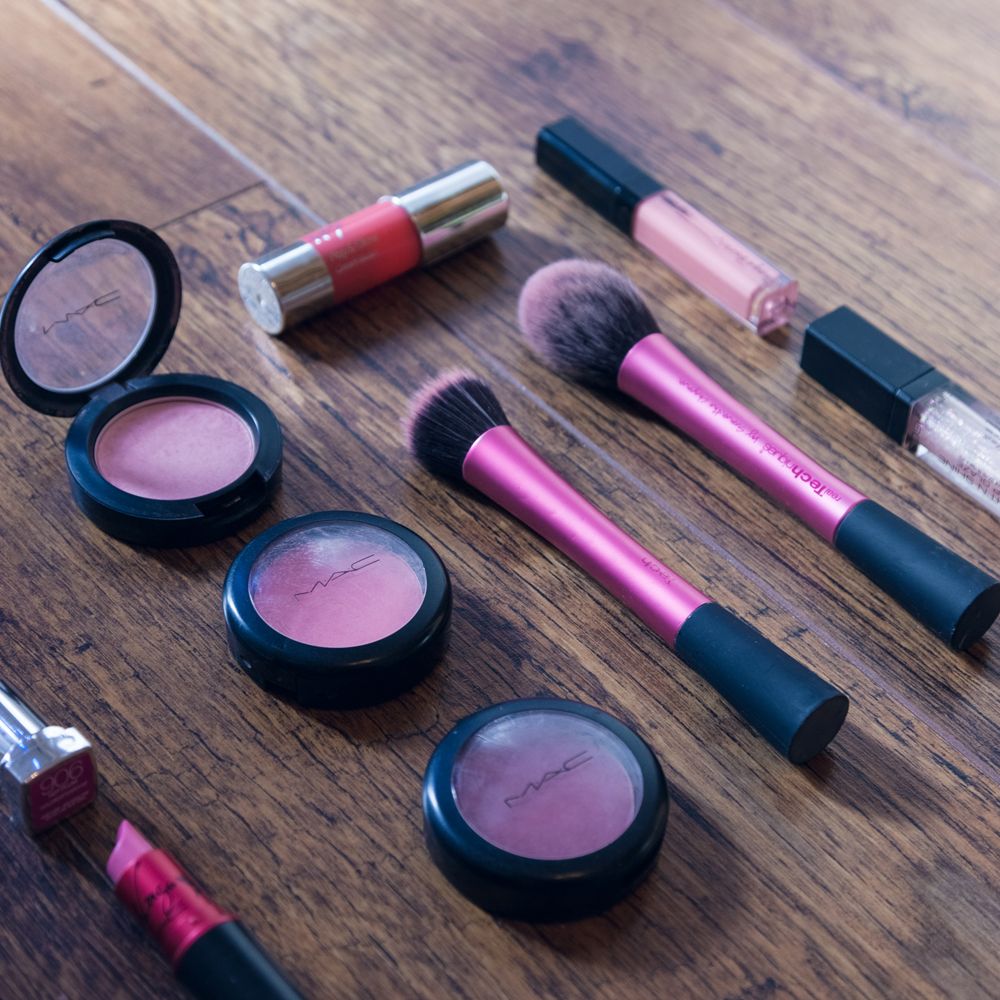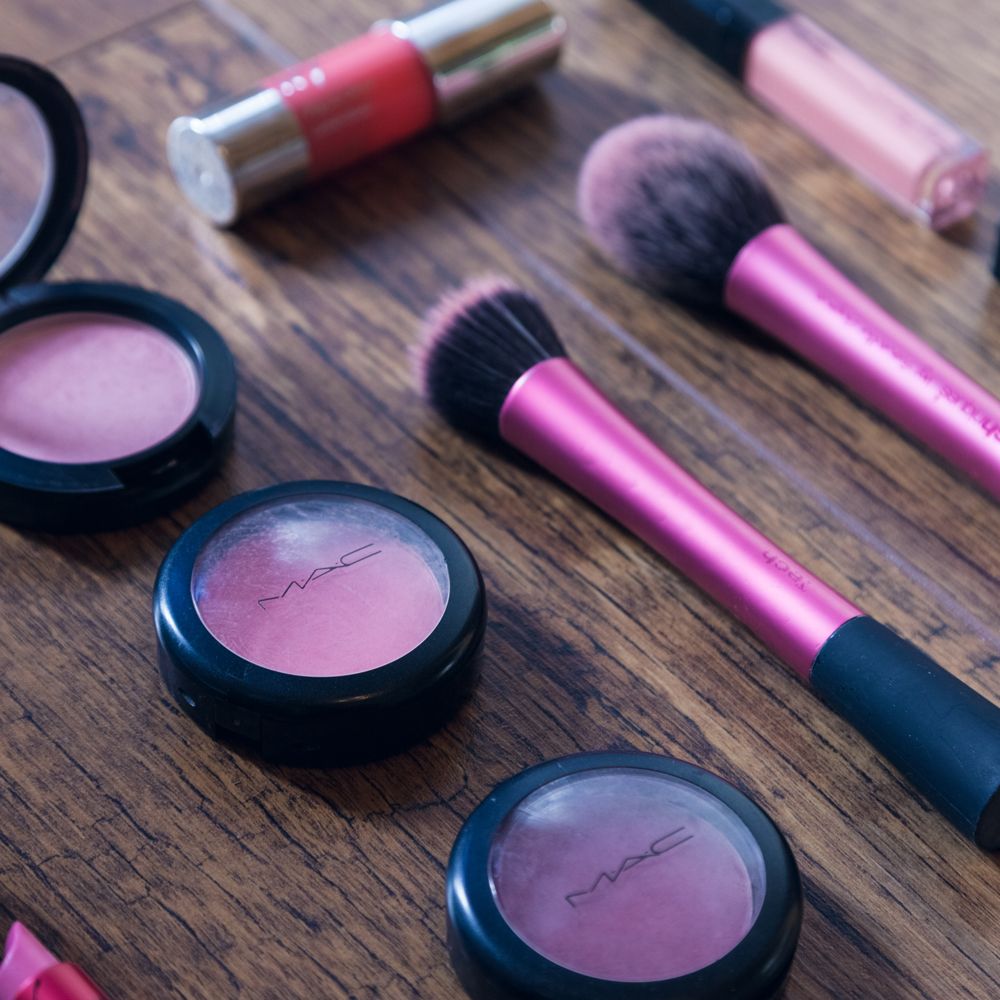 If you've been a long time reader of Tiny Twisst you may well remember it actually used to be a beauty blog – let's just say I had a 'thing' for makeup. I'd like to make out that I'm over my little makeup splurging time, but to be honest.. I'm just a little more selective, I still have way too much. Looking through my product collection recently I noticed I naturally gravitate towards pink, hence this post.
Pink cheeks, pink lips applied with a pink brush (yeah, sorry) helps to create the most beautiful dewy, healthy, girly summer skin. My all time favourite lippy has to be Mac's Viva Galm with Lady Gaga – a beautiful soft baby pink, not too bright and not too pale, a colour that seems to suit my colouring – infact I've never found better! I tend to also go towards Mac for blush, these three being my current loves. The top, a light barely there shade (but still, just enough) the middle being a slightly more fun and brighter option and the bottom being more of a plum tone, perfect for the evening.
Of course I apply these blushes with my Real Techniques blusher brush, they are the ultimate brushes and I actually don't think I've used anything else since I got my mitts on them. Made by the Pixiwoo girls, they obviously know exactly what us girls need in our collections. Naturally I like them even more because they are pink, but don't worry.. they come in other colours too!
Lastly we have the glosses, this Tanya Burr one being perfect with a tan for a summer holiday.. it smells divine and was made by a fellow YouTuber, of course I'd like it. The Gosh one is a little different, a shimmery explosion if you will. What I like most? It has a mirror on the side and lights up.. perfect for party application!
Do you have a favourite pink product? Let me know in the comments…
Products (L to R):