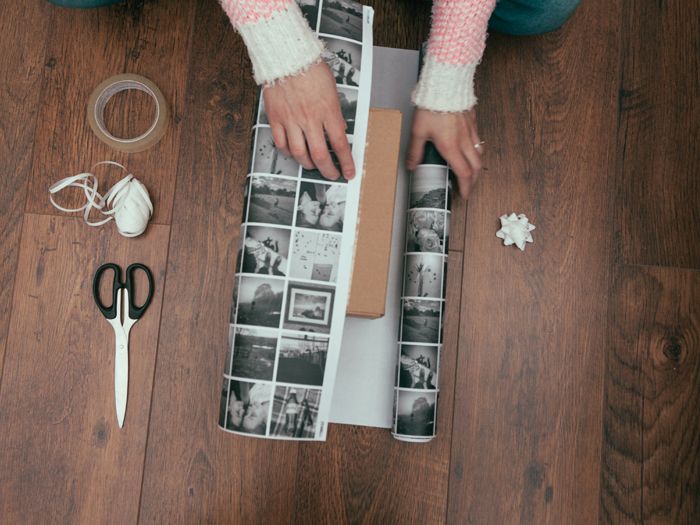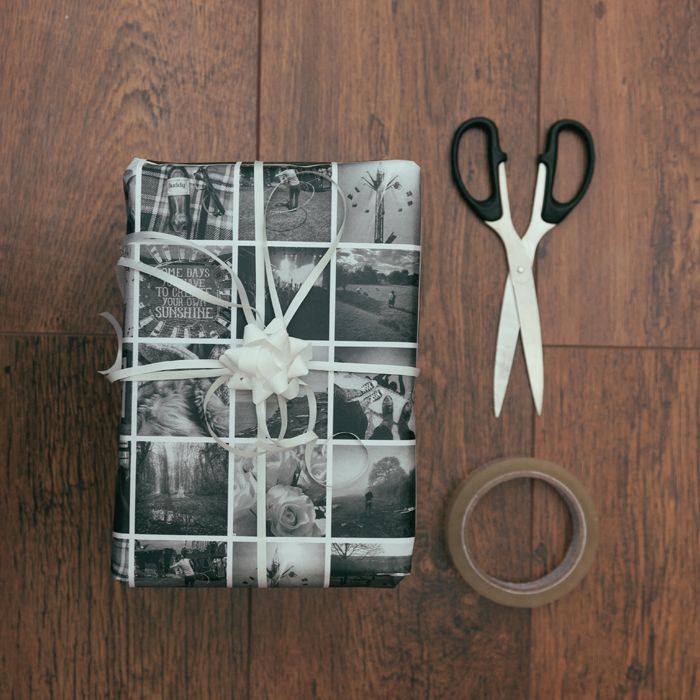 Ah, memories. Those funny little things we collect throughout our life, sadly some bad and thankfully – some good. I'm definitely the type of person that enjoys to collect physical elements of my better memories, photos, tickets and so on (basically collecting as much 'junk' as possible and filling my life with it) However, this is okay when it actually means something, right?! So, bearing this in mind.. I definitely do love a personalised gift. 
So, as you can imagine, when Wrap asked me if I'd like to try out some of their personalised gift paper, I jumped at the chance. It's a great way to not only personalise a gift but to also create a keep-sake, making it part of the actual present itself. It's most definitely a great idea for Valentines day (which is this Saturday, by the way!) and also perfect for any occasion, even as a thoughtful 'thank you' present – everyone needs one of those sometimes. I filled mine with some black & white photos of my family and nice days out (you can of course pop some colour on there too if you like!) The website is super easy to use, you just upload a bunch of photos once logged in and the website organises them onto the paper (you have border options, too) It's as simple as that. 
And, if like me, you can't throw away wrapping paper without feeling a shed of guilt, simply cut out the squares and pop in a frame, or on the fridge, or just in a drawer.. sentimental value at it's finest.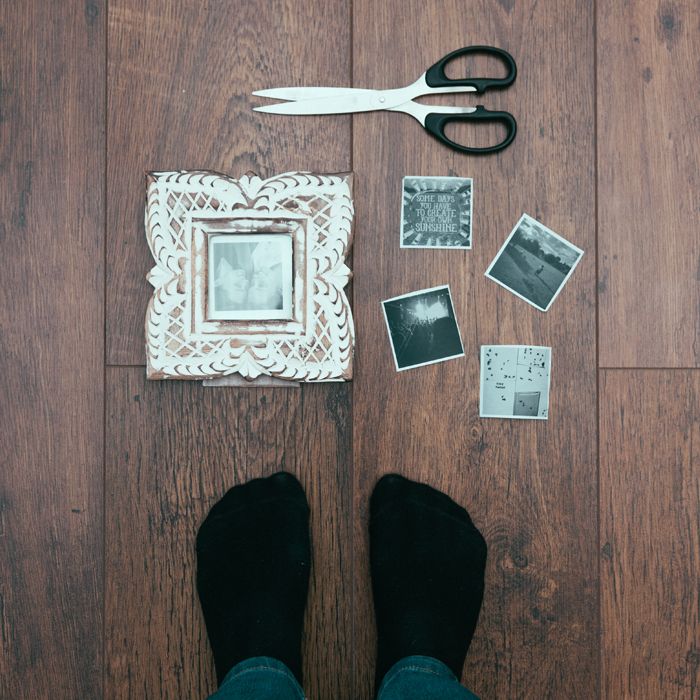 *This is a sponsored collaboration post, all views my own – of course!