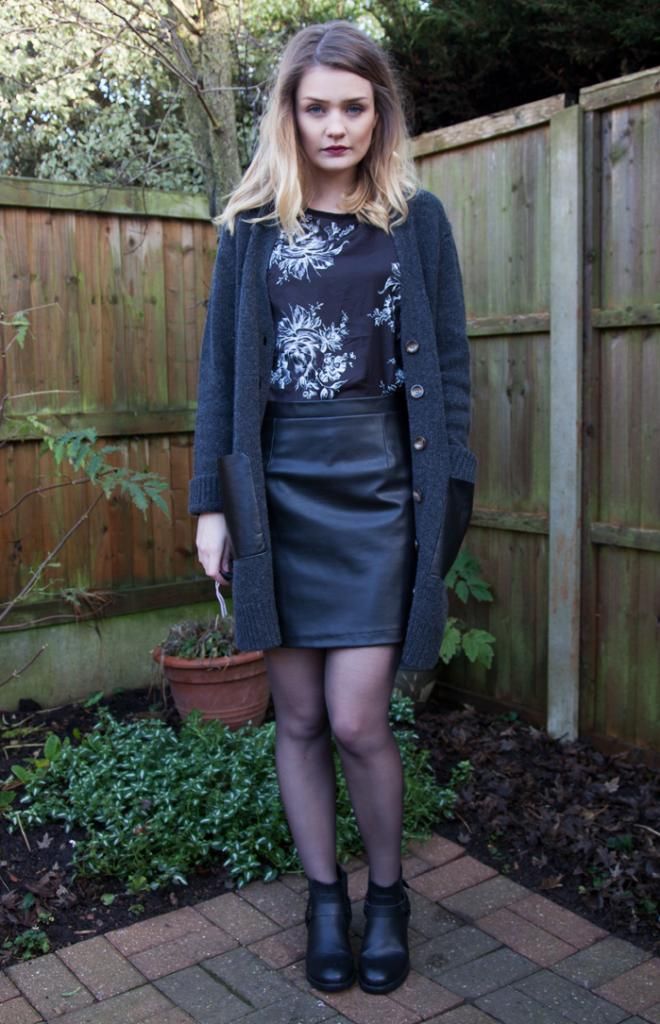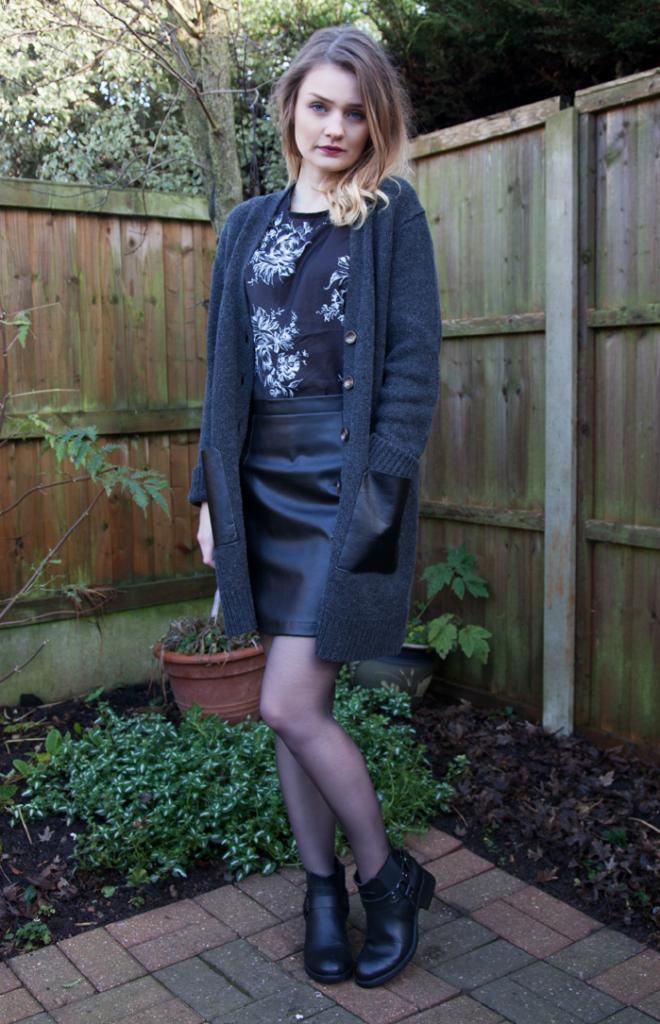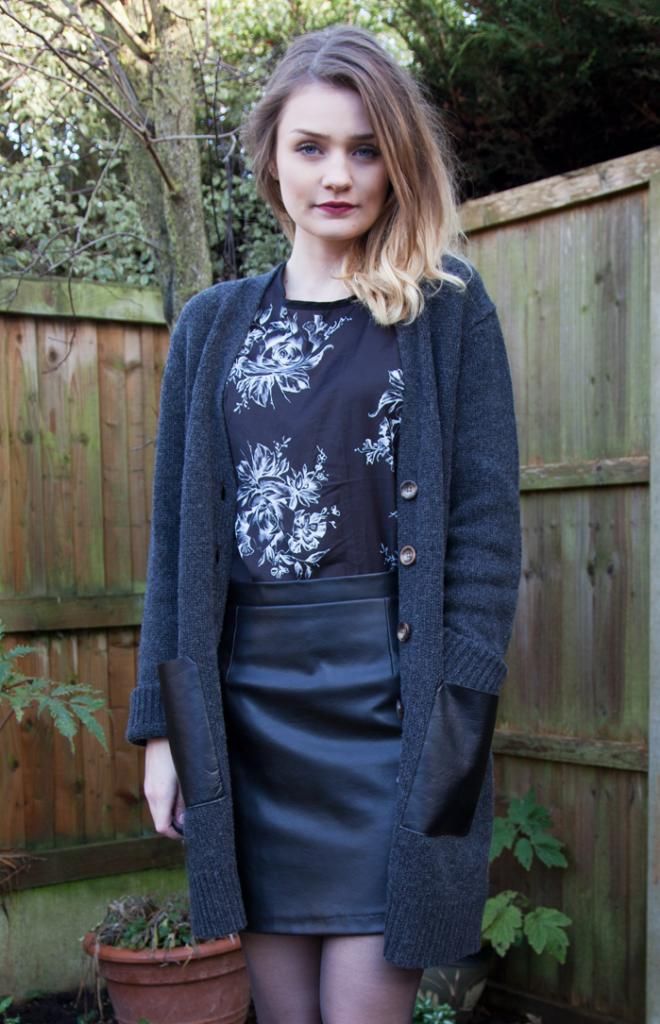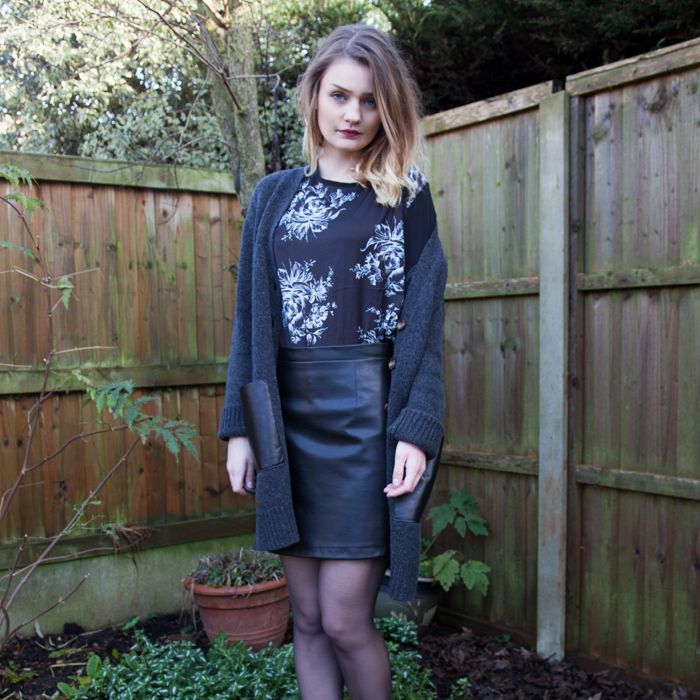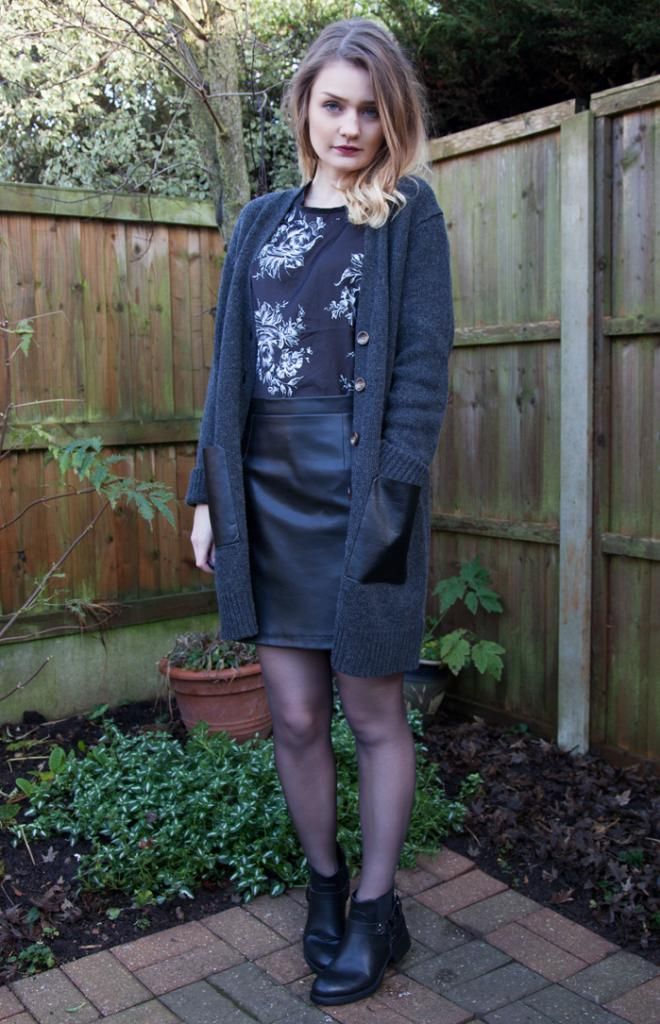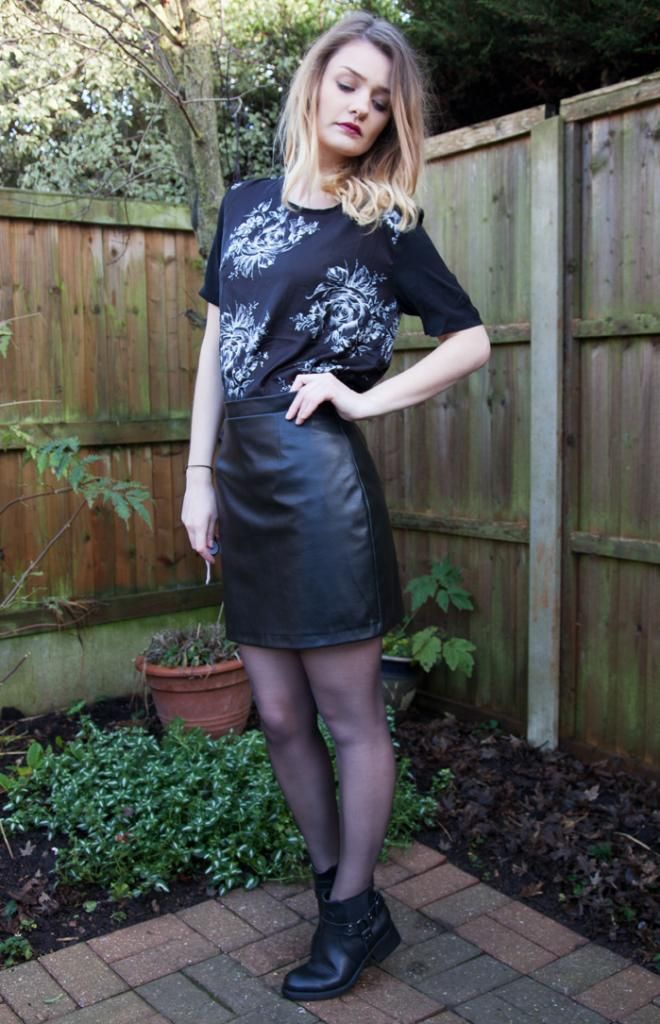 Top – Nana Judy*
Skirt – River Island
Boots – Missguided*
Cardigan – Winser London*
 I do have a bit of a thing for clothing of the darker tones.. e.g a whole lotta' black (and sometimes even grey) There's just something about a black outfit that can be classy, still fun, and hold a slight rock vibe, which again, I love. Want to know another thing I love? Leather. For me, splashes of faux-leather can funk up an outfit instantly and it works especially well on this wool cardigan, which you might remember from this recent post – what can I say, I really like it! The mix of soft and harsh materials is my absolute favourite, give me some leather paneling and I'm a happy girl. Also, these beaut boots are now in the sale, they are so, so comfortable, I have hardly taken them off all Winter! Shop a similar look below..

So, it looks like this is my last post before Santa visits. I hope you all have a wonderful Christmas and have the most amazing day spent with the people you love. I'll be posting over here as always, so make sure you check in now and then in between eating and drinking merrily, obviously. Also, keep an eye out for my usual yearly roundup post on New Years Eve (including a years worth of outfits in one post!) here's a link to last years to keep you going..

Merry Christmoose!!!