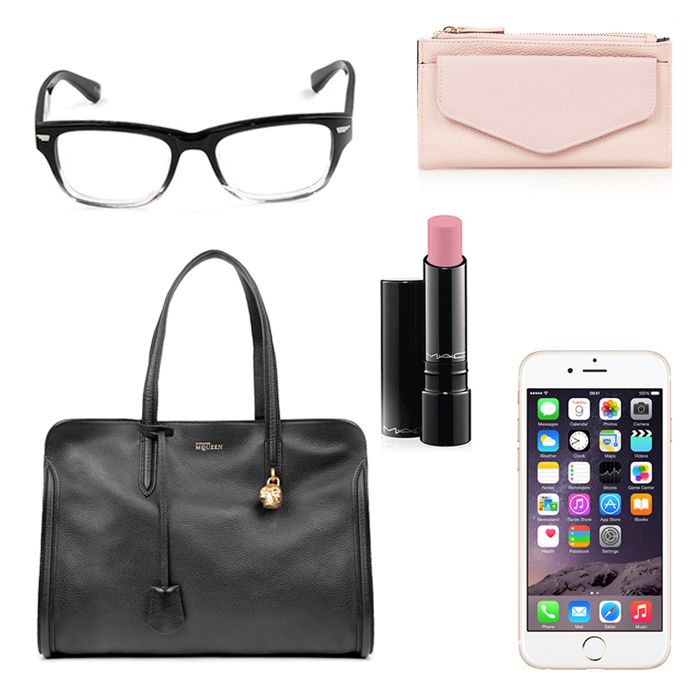 I'll admit, it's come to that time of year when I shop online for others and then end up browsing items for myself such as, oh you know, Alexander McQueen, MAC, Apple.. basically anything that I might potentially leave myself broke for (but it would be totally worth it) The above is a little 'whats in my handbag' inspired virtual post because I have been getting a little stuck in with the bag shopping recently (window shopping, that is..) I absolutely love this McQueen bag, and whilst it's a little out of my price range, one can wish, it's the skulls – they get me every time. In a virtual world, my handbag would also consist of the new Iphone6 (in gold, obviously) because I just would like a new one, okay?
Anyway, the second reason I'm writing this post is because of a company called Insure my Handbag. I came across this wonderful idea and felt it was only right to share with the female readers over at Tiny Twisst Towers (sorry, it just has a ring to it) So basically, this company does exactly what it says on the tin, they insure your handbag (and most important of all, your phone) if it's simply misplaced, or sadly stolen. Firstly, it's cheaper than most stand alone mobile phone insurance companies, which could be a idea if you're prone to losing your phone (we've all been there!) With three levels of cover (click here to see those) from a minimum of £3.99 per month you can be rest assured that if you happen to lose your bag, you'll have cover on some of the contents inside – different packages cover different items, so it's worth having a look. It covers theft, loss and accidental damage and covers bags up to £1500 (for those who like a splurge!) also, excess is only £25. 
Definitely a good idea for you party girls over the festive season, and it makes me feel a little warm that you all might be a bit safer.. or at least covered in case something horrid like losing a bag might happen. No one needs that stress over Christmas, we have enough with all the shopping to be done, right?!
*this is a sponsored post, all views my own