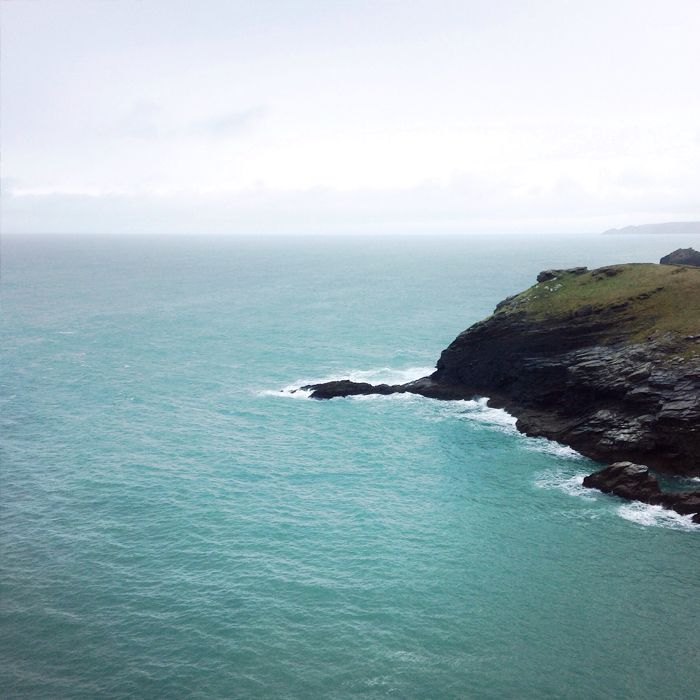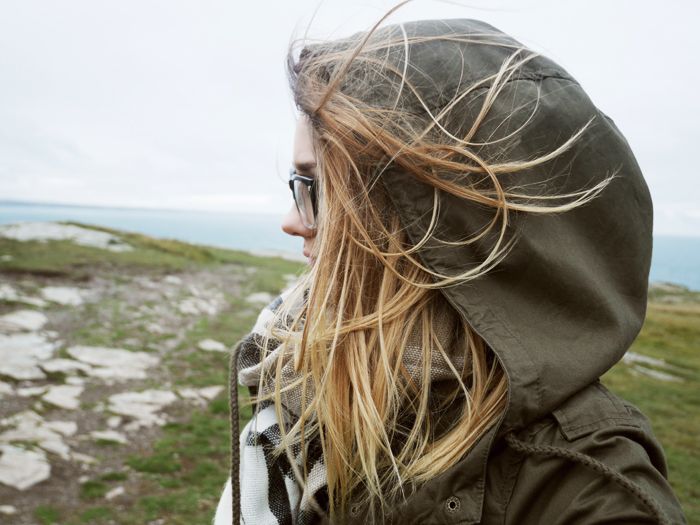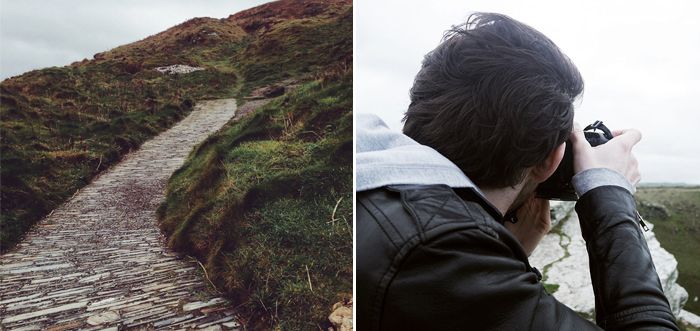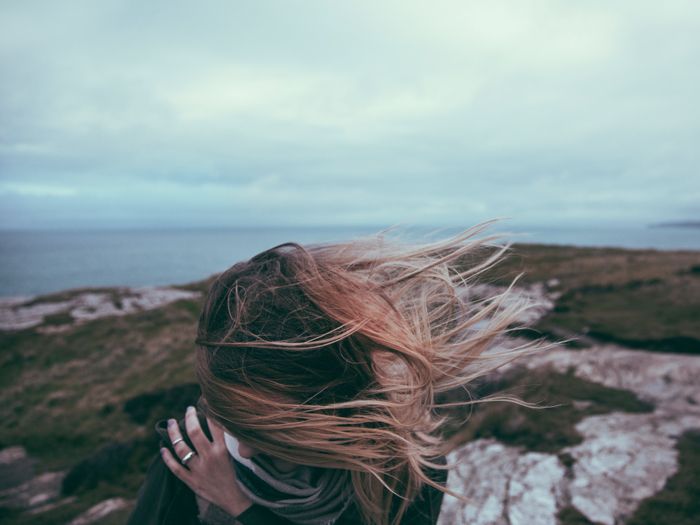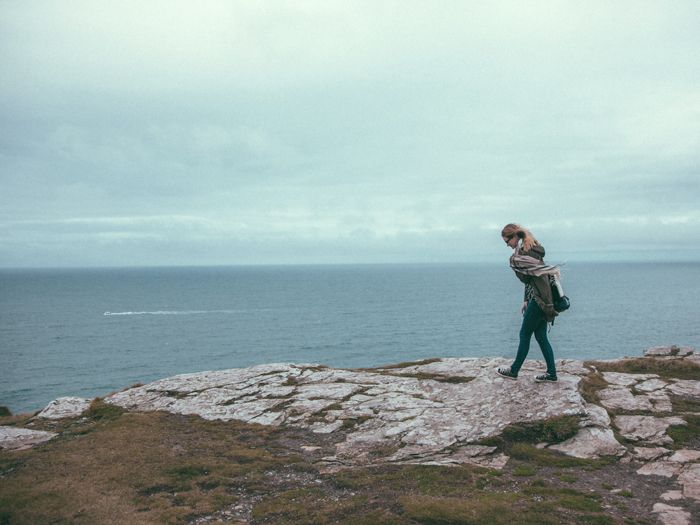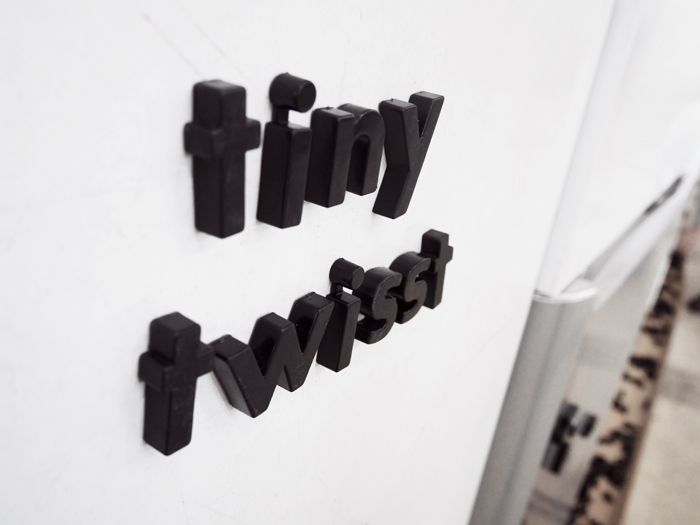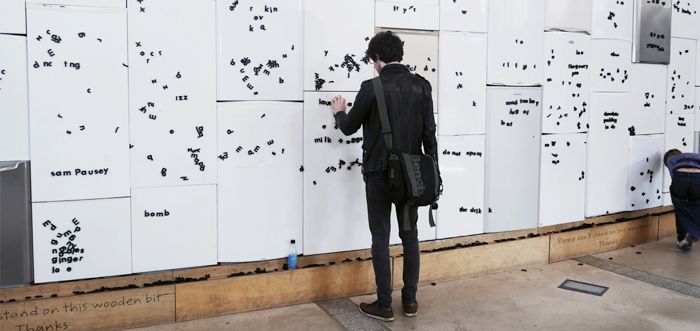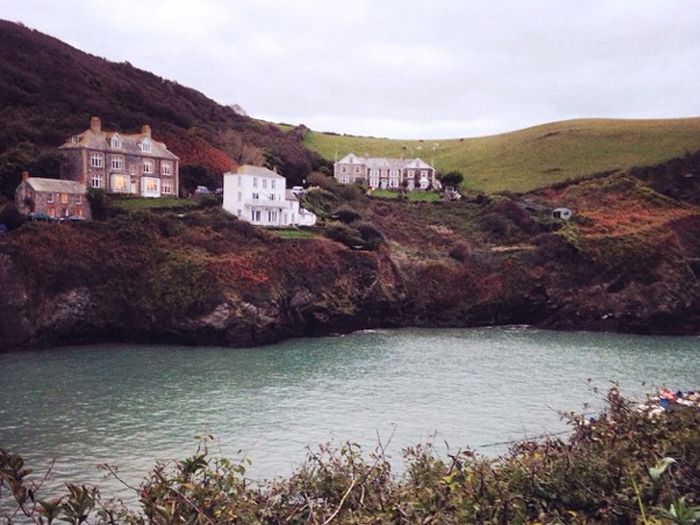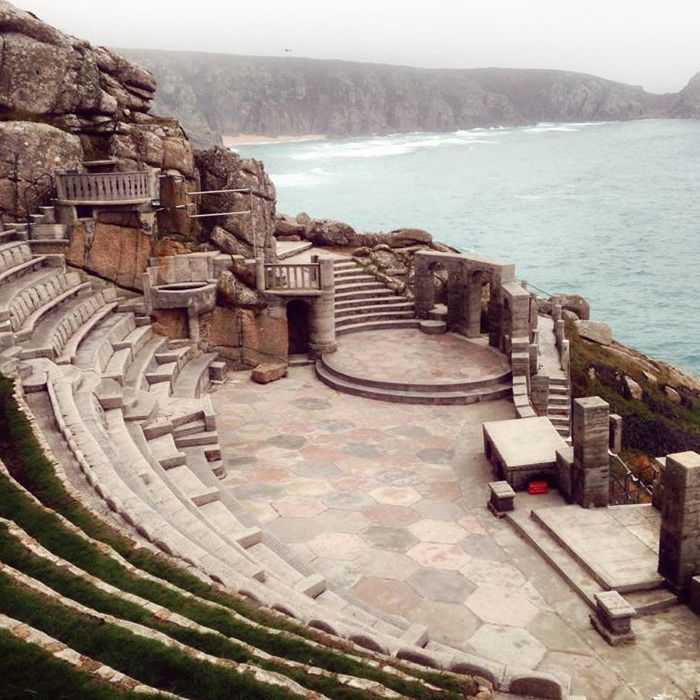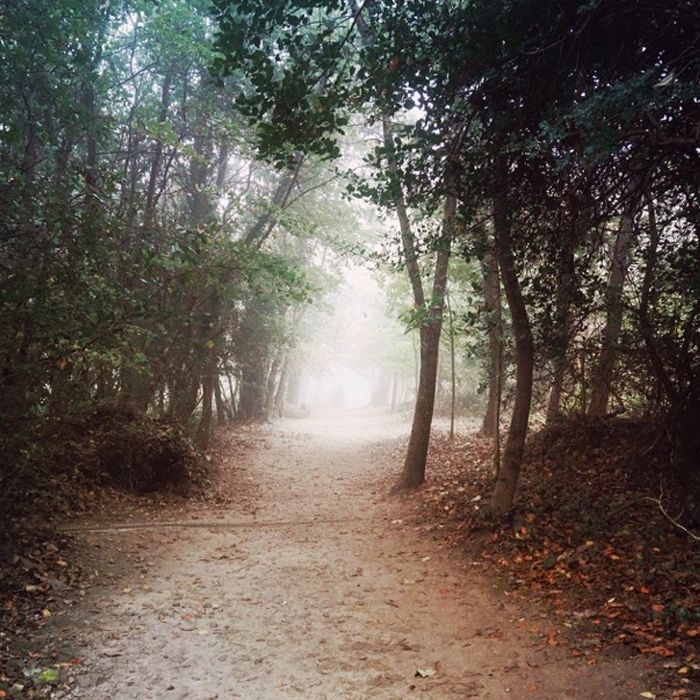 A few weeks ago my boyfriend & I embarked on a week long Cornwall adventure. I knew Cornwall was pretty, but it was even more beautiful than I had imagined – everywhere had the most amazing views & the sea was a pure shade of blue, heavenly. We started our 6 hour drive at midday, and as soon as we crossed over into Cornwall I could see the change in landscape. Whilst Essex can at times also be a pretty picture, Cornwall is on another level. Long distances of moutains, full of full green trees. Fields of farm yard animals and a stone built wall that ran along most of the roads. Even in Winter, this beautiful place stunned me, and I knew I was going to enjoy every minute of it.
We stayed in an apartment in Newquay, which was well priced and definitely big enough for the both of us, and our extensive photography gear. This little apartment would be perfect in Summer for avid Surfers – something we didn't actually get to experience this time around. We nipped into Newquay on our first night for some proper fish and chips, which was delightful. The town is buzzing and I can imagine the night life is bright and busy.
We visited some pretty nice places during the week including Tintagel Castle (which was my favourite) A small fee to enter was well worth it. We climbed the sides of the moutains and stood on the edge of the cliffs, looking out to a beautiful pure blue sea and listening to nothing but the wind. Another reason I enjoyed Tintagel so much was the little village that surrounds it – full of cute little home-run stores selling handmade treats and keep sakes, a pottery shop being my favourite. We even came across a gluten free pie shop, which of course made my day.
During the week break, we also visited The Eden Project. I have heard about the Eden Project but definitely visited with an open mind, and let me tell you – it was blown. I loved the little pod tents that held the most amazing plants and wildlife. As an avid bird fan, to see rare birds flying around was brilliant, and such an amazing experience. We even climbed to the top of one of the tents, which was pretty wobbly but well worth the fright – seeing the whole place from above was another experience I won't ever forget. A few more places we visited included 
Boscastle
and
The Lost Gardens of Heligan
 – a must for those with children or if you're simply looking for a nice walk.
If like us you love the outdoors, nature and driving around looking for cool photography spots, definitely look into Cornwall. I can definitely say I will one day be back!