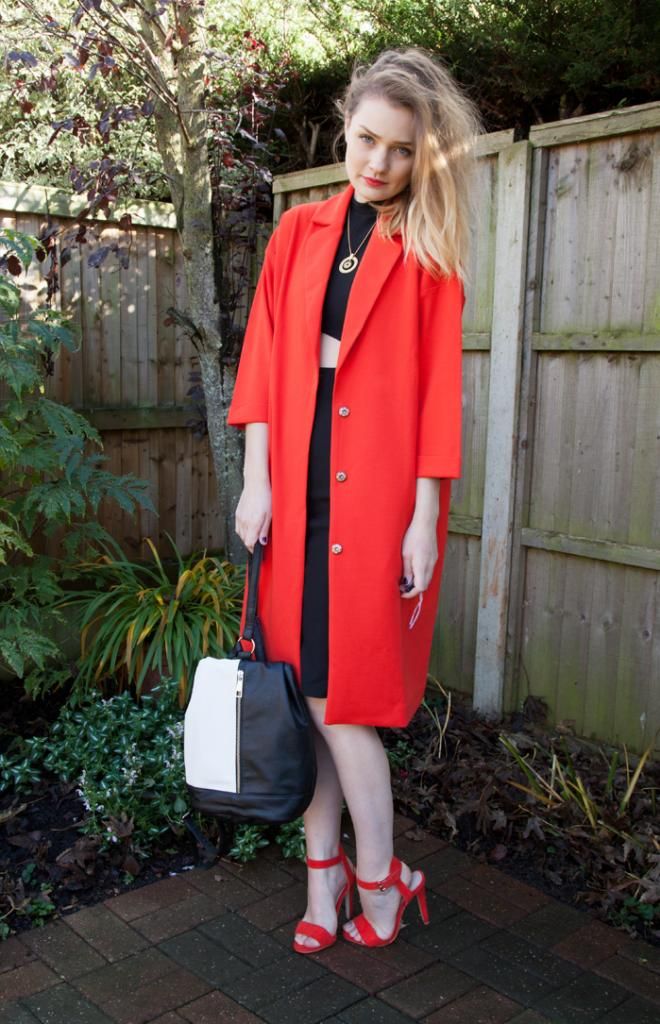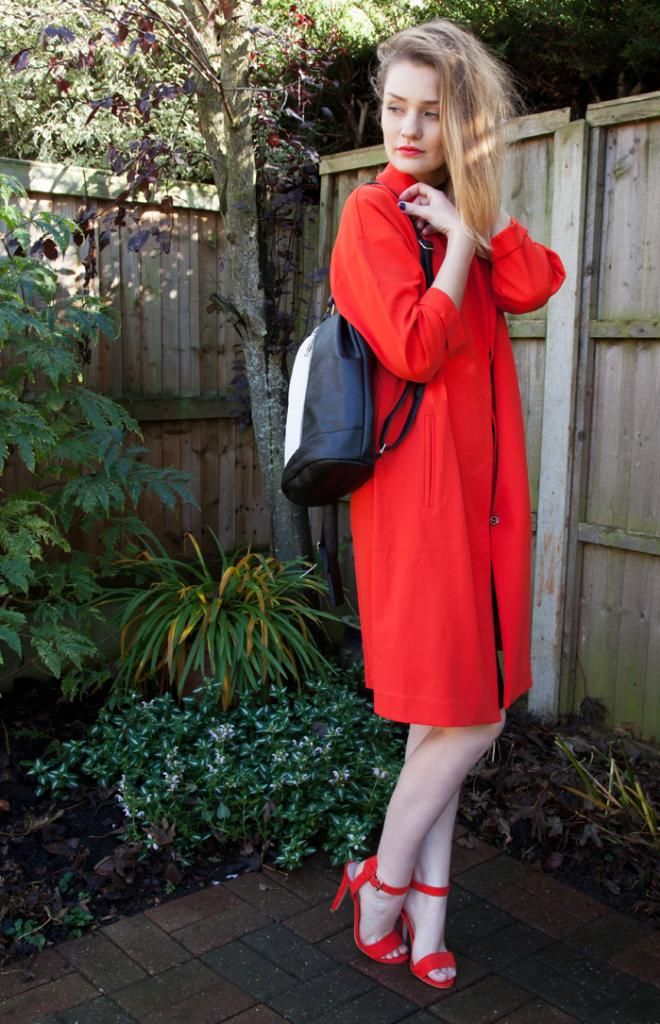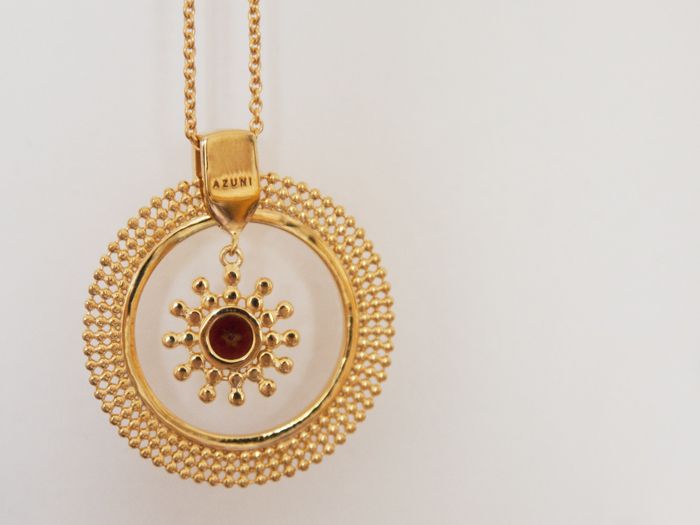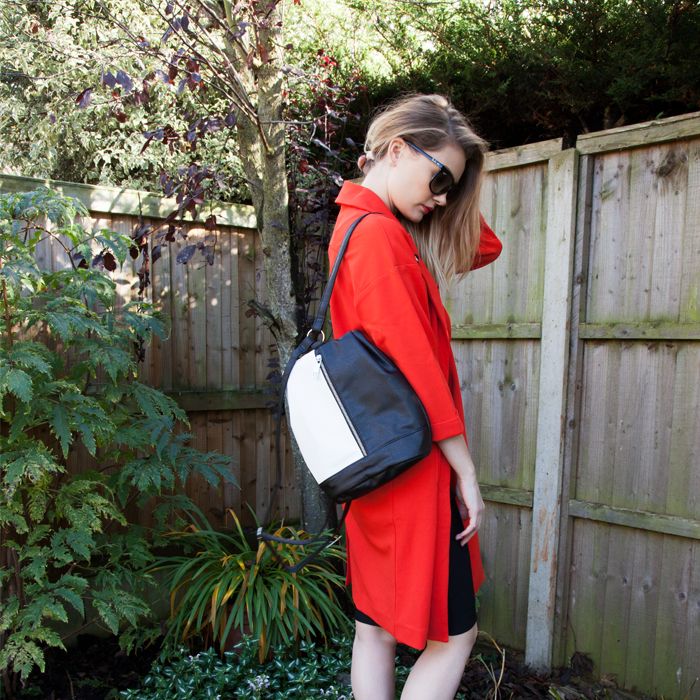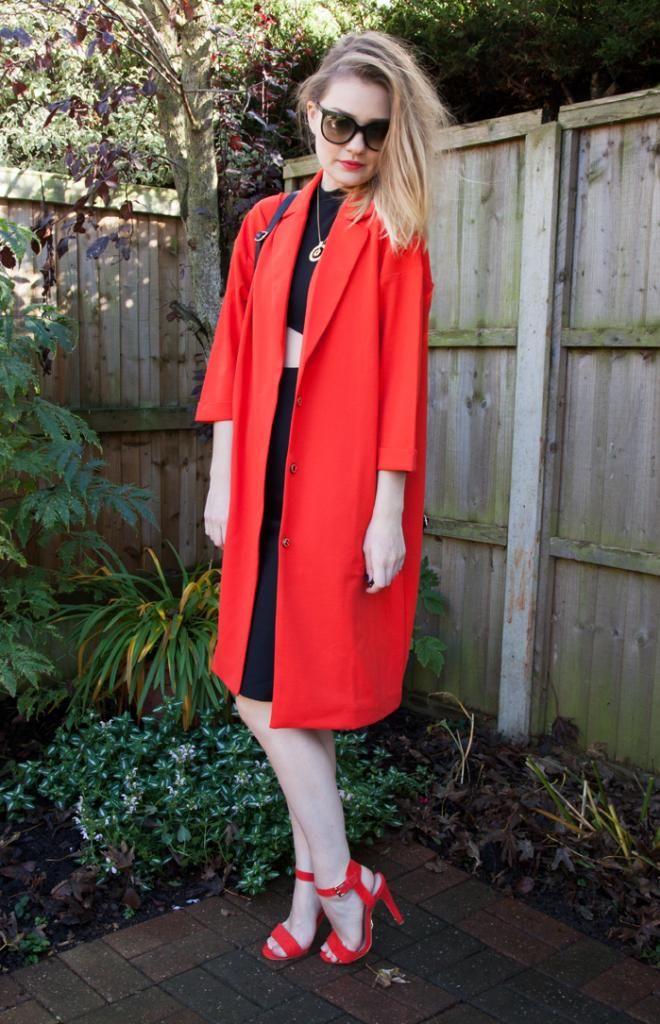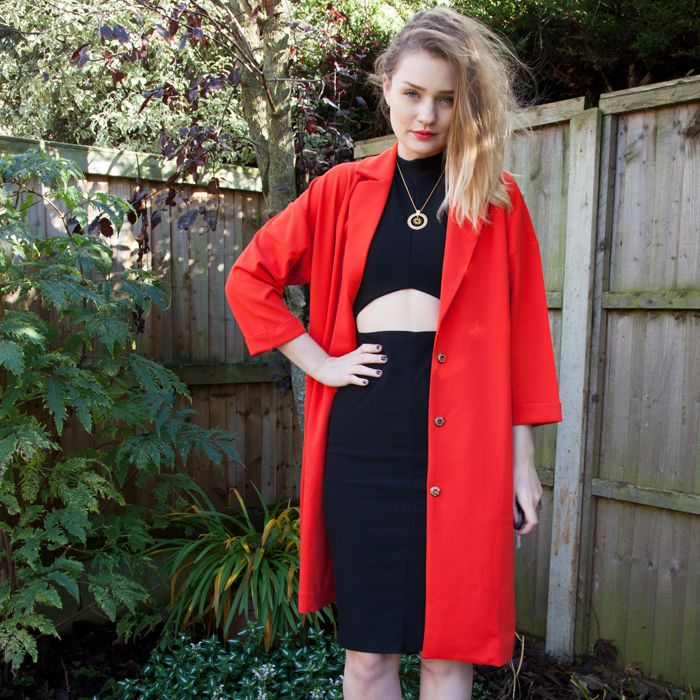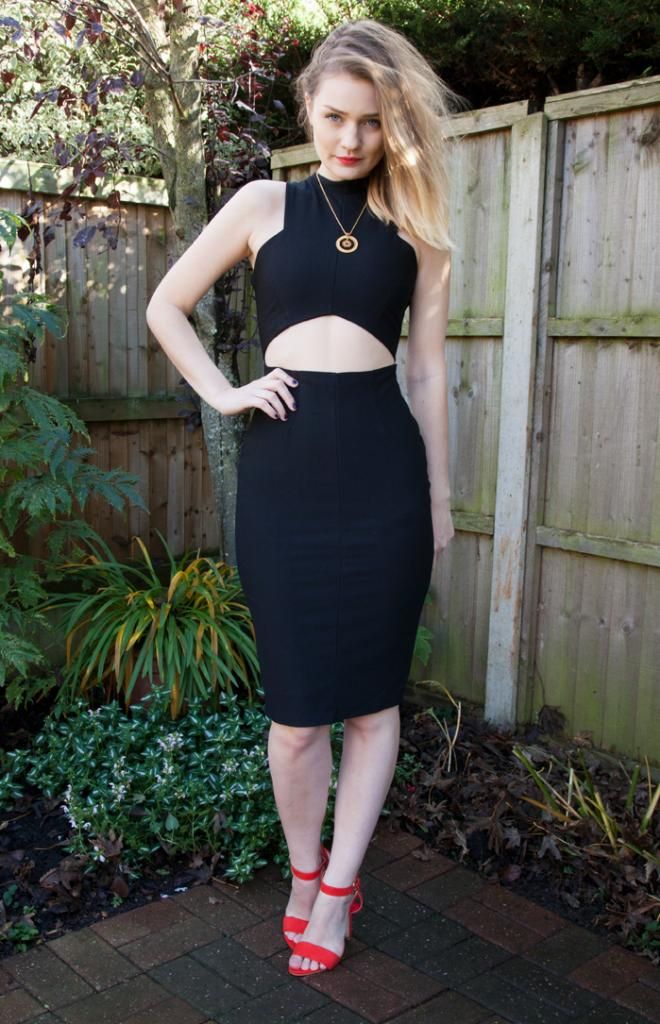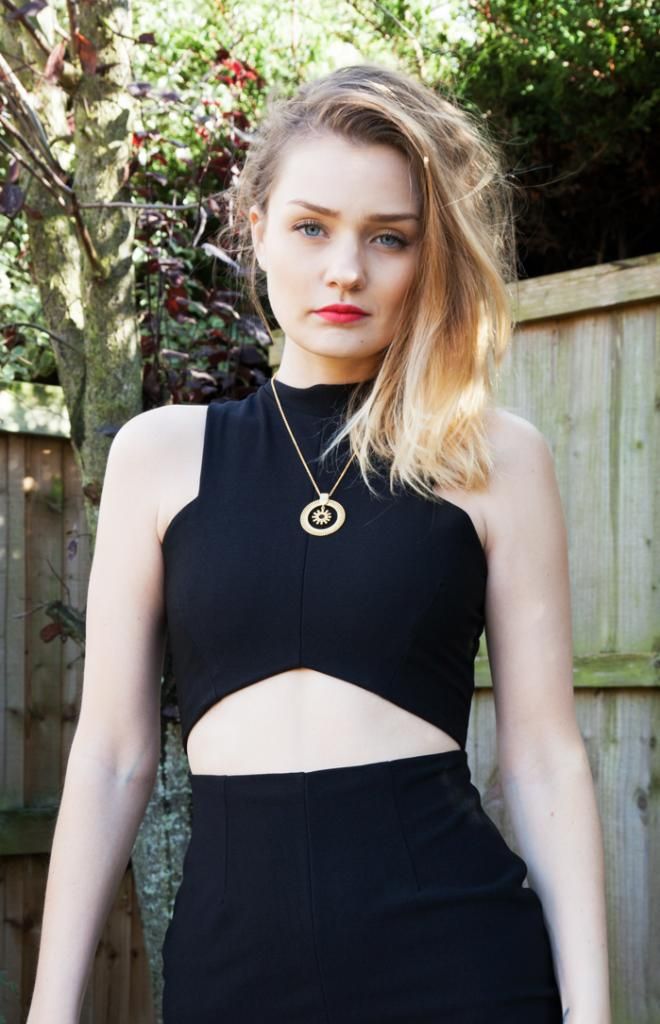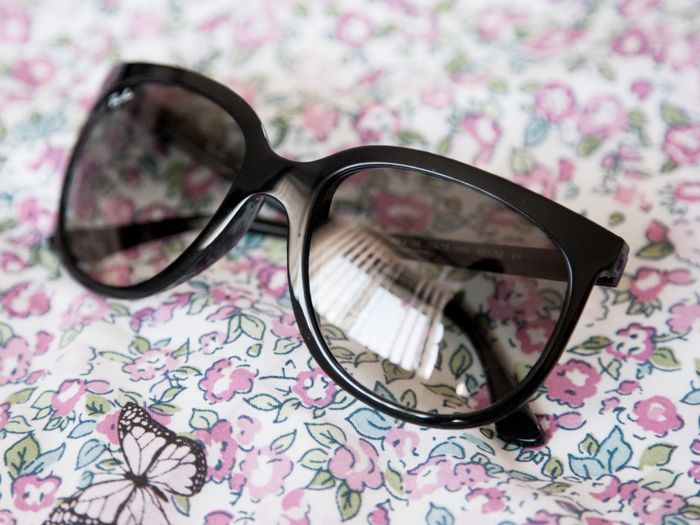 This coat is a little daring for me.. usually I can be found in more subtle tones and definitely never this bright shade of red. However, it's good to try out new styles now and then – you know what? I actually really like it. Of course it matches those Lipsy heels too, which is another reason I may be pretty fond of it. This dress is also another great wardrobe staple for the party season. It's from the new
Nicole X Missguided collection and I love the length and cut out – classic yet modern, what a mix. Lastly, this Azuni necklace is also a new one for me – I never wear gold! However, I LOVE how this looks worn with orange shades, it's such a statement piece which I'm sure will go with just about anything.
I also popped on my new Ray Bans, there's still sun in Winter, I promise. I love the bigger size of these, sometimes it's nice to mix it up from the classic RB frames. So, if you like these Ray Bans and fancy winning yourself a pair… luckily for you, you can!
The Sunglasses Shop have kindly offered the chance for one of my readers to win a pair of Raybans from their website (up to the value of £120!) If you're after some new sunglasses, definitely check out The Sunglasses Shop, they have such a wide range – there's something for everyone. Simply enter using the form below, the contest closes in exactly 2 weeks time. Good luck! *ENDED*