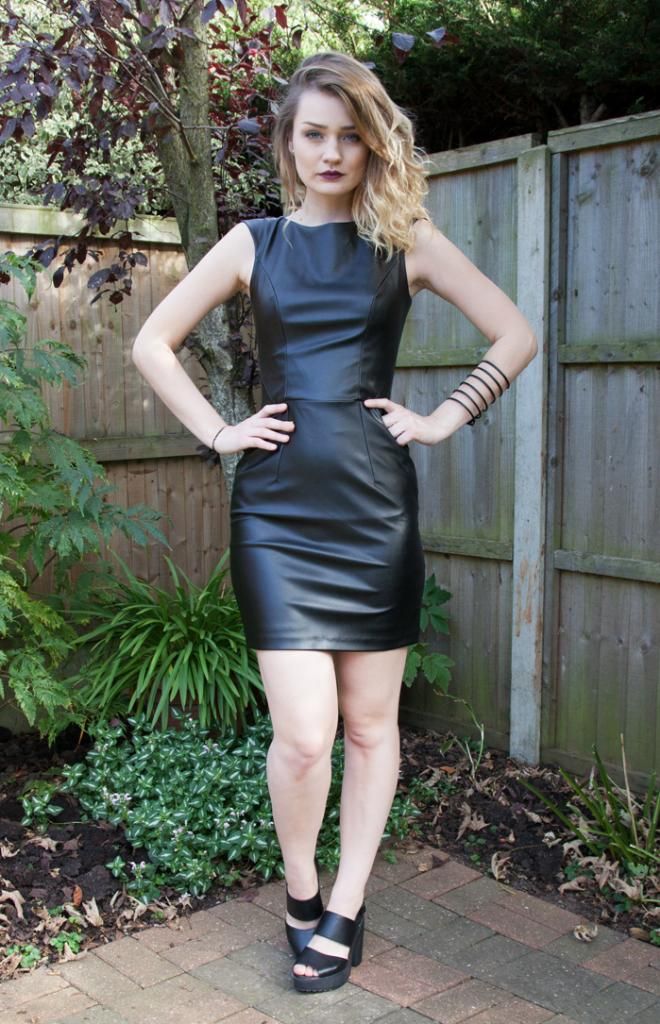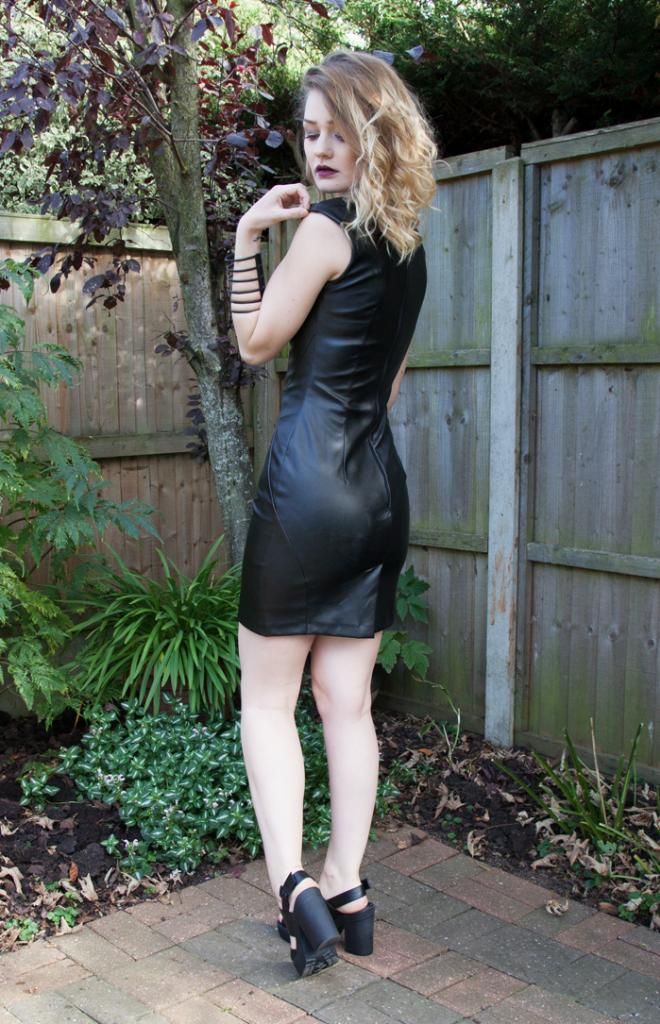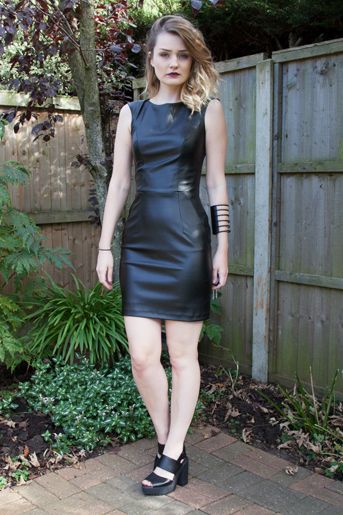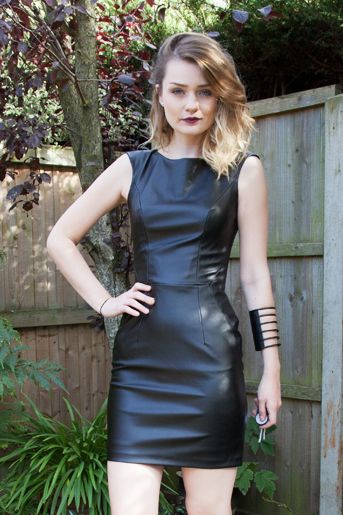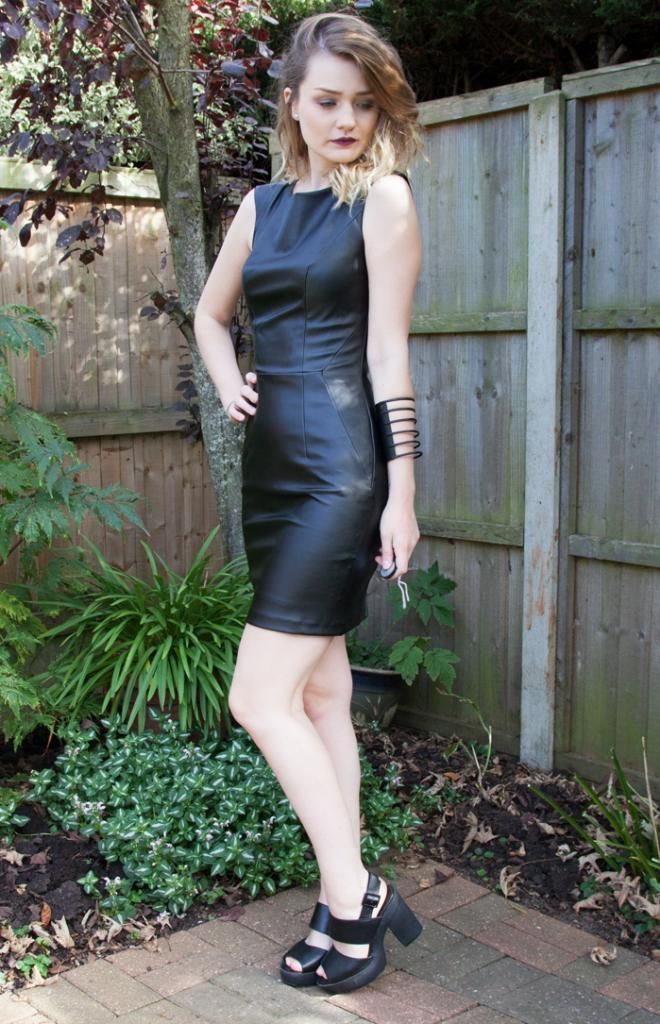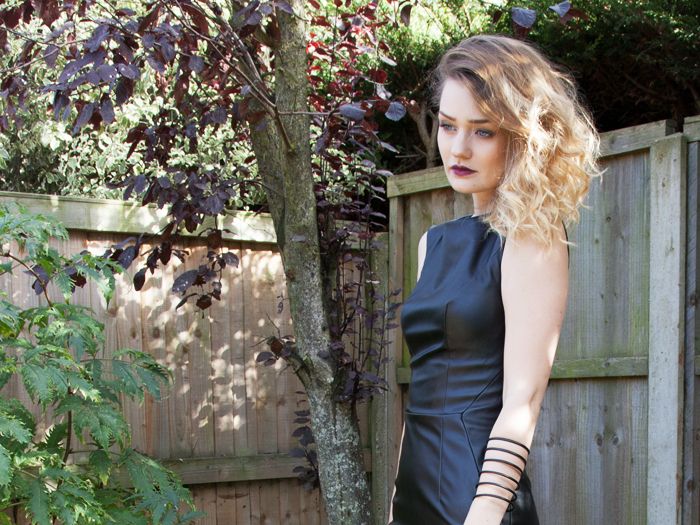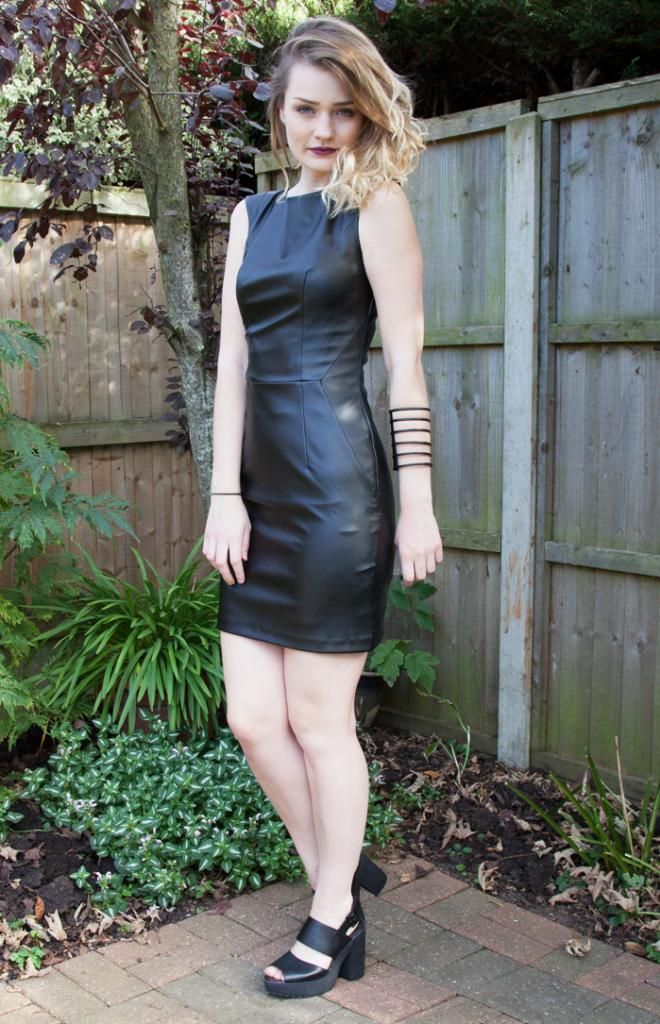 The leather look is something I have always been rather fond of. This faux leather dress from
Hybrid arrived through my letter box and one could suggest I was a tad excited by it. I love how leather items can slightly rock up any outfit, here I popped on matching black shoes and a dark berry lip – I think these compliment the dress in the best possible way. You could of course 'girl it up' a bit and add some colour, maybe some red heels and a red lip, or even some sparkle.. it all depends on the occasion! I do have one piece of advice though, do not wear faux leather when it's warm – you will end up feeling like a cooking chicken (similar to how I felt in my leather skirt at the Cosmo fashion show a few weeks ago, actually!)
Recently I have been having a little bedroom revamp, which of course means a new bed! Now when I moved to London last year my bed was sold.. and to be quite honest with you, I miss it! So, the hunt is on for ultimate comfort. I have been browsing
Bed Star recently and they have the biggest selection of night time dreams (or, things to have dreams in, anyway!) If you're revamping your room or looking for a new bed, definitely take a look at the website – the prices are also excellent, especially if you're on a budget!
I had the best night at the Cosmo Blog Awards this week – keep an eye out for the vlog this weekend!
*This post contains sponsored links, all views my own.