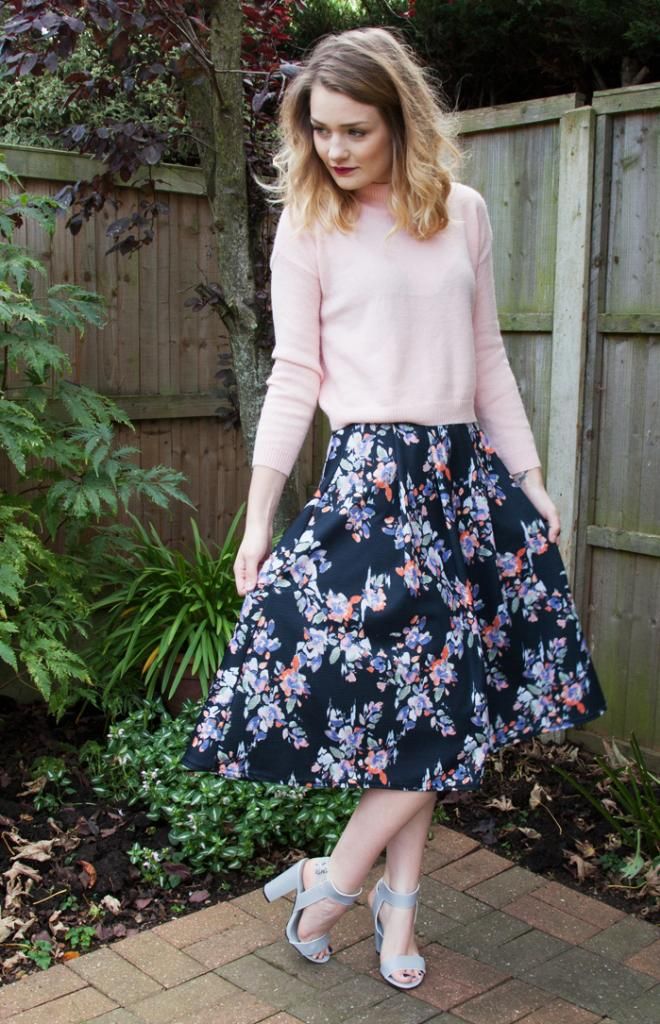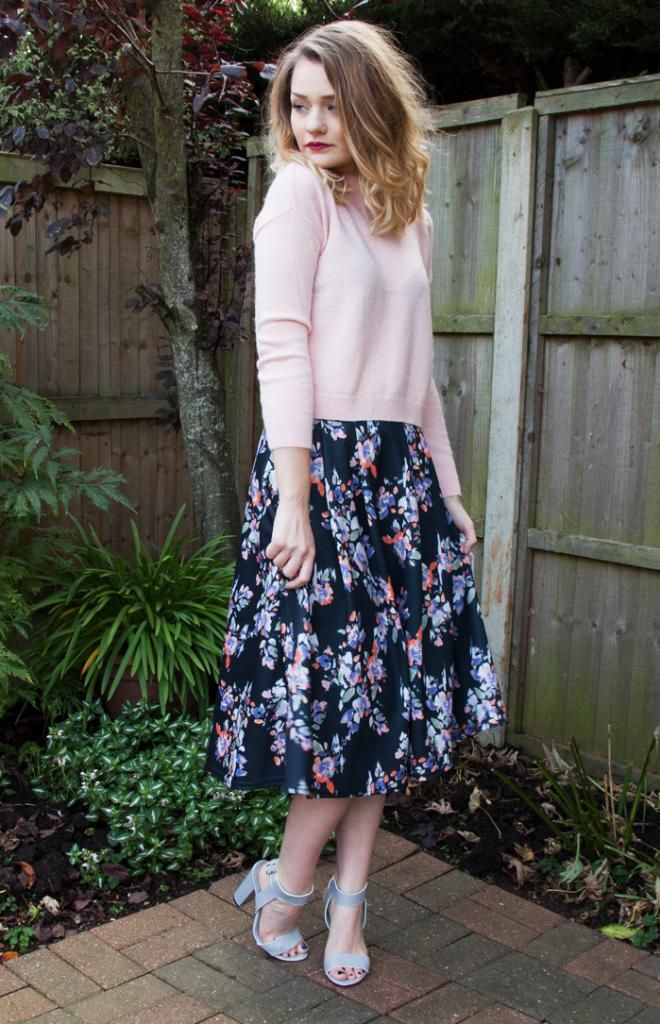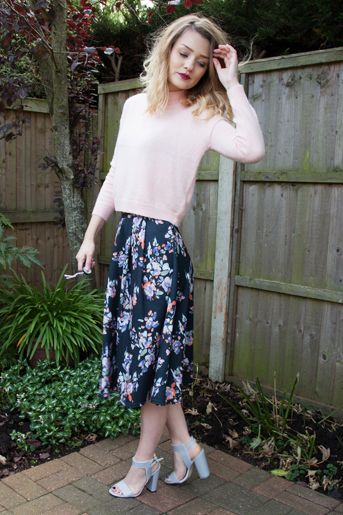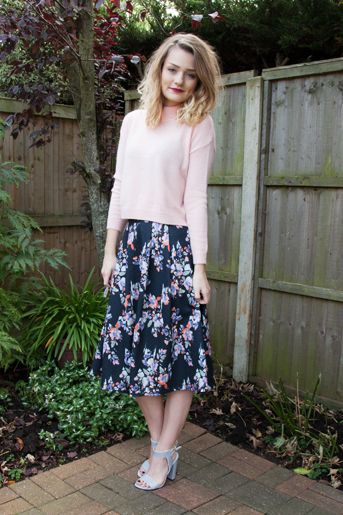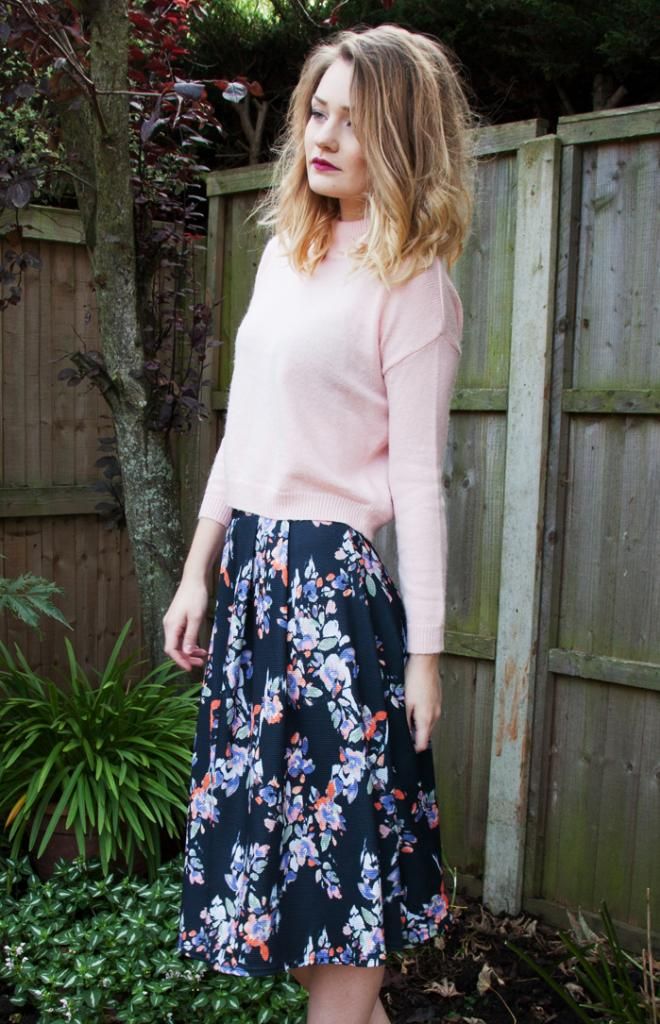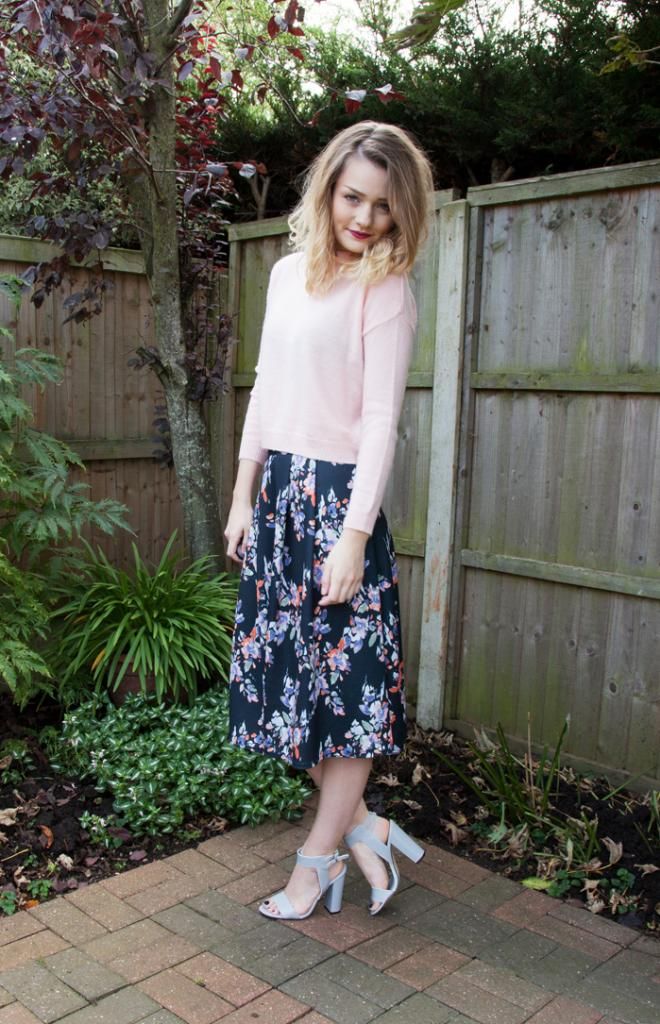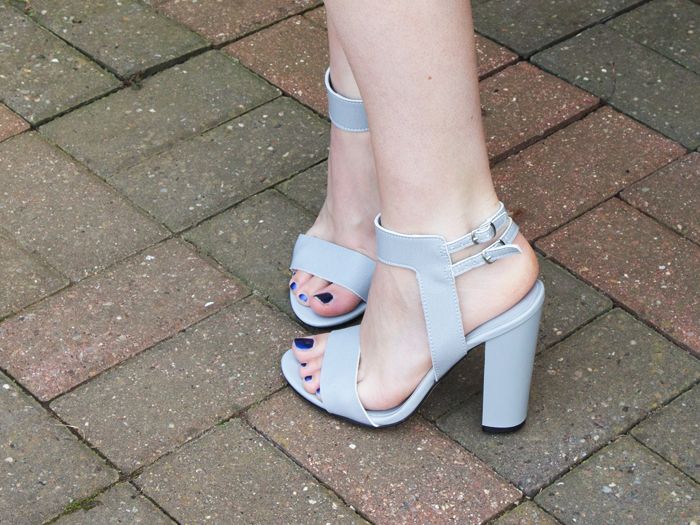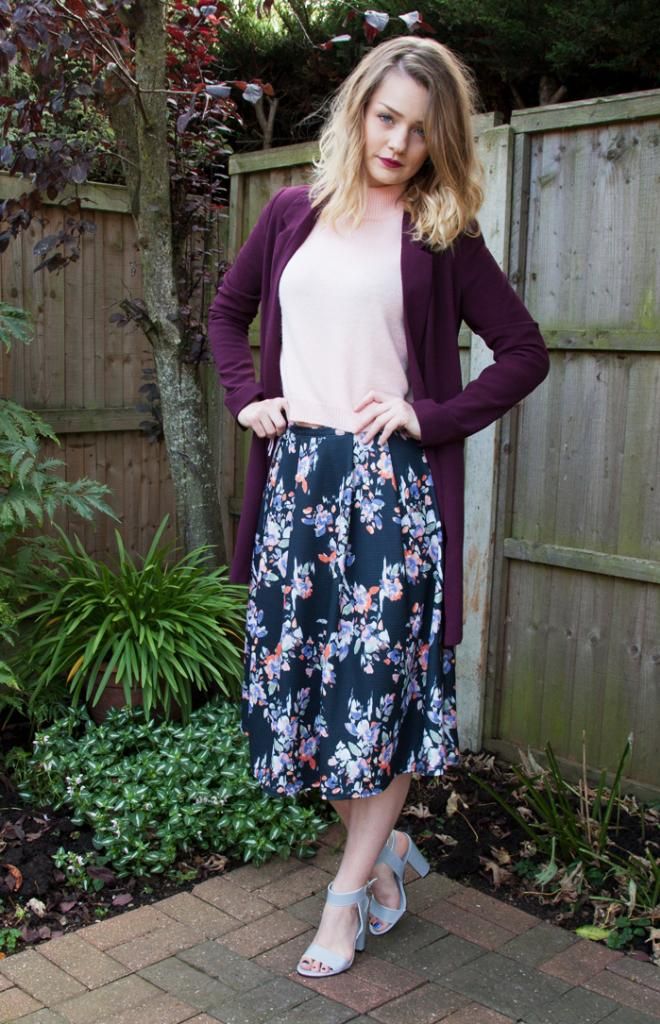 New Look recently asked me to put together an outfit using their brand new "Autumn Forecast" collection, and of course I accepted the challenge. I have been loving Autumn colours recently and it's (dare i say it) quite nice to wear jumpers again.. Don't get me wrong, I love summer, but it's good to have a change (and to cover up the white pins!) The new collection showcases a wonderful range of berry toned pieces, including chiffon shirts, structured backpacks and girly floral skirts. The shoes are also pretty special, chunky heels and lace up boots, all for the best affordable prices (so that kind of means you can buy more, right?!)
First up from the new collection I picked out this floral midi skirt, which was the starting point of the outfit, I just love it. I'm loving the colours in it – proving just because it's winter, you don't need to wear dull, dark clothes. It's also the most beautiful, heavy material which makes it a dream to wear. It is definitely a girly, feminine piece but I think it could also be rocked up a little with a leather jacket and chunky boots – after all, a bit of floral never hurt anyone. The colours are really easy to pick out and match up other items, hence the jumper..
So this jumper is a bit of a dream (yes, a jumper can be a dream..) The cutest baby pink shade, paired with a fluffy material and high neck – I love how it's also short in length but still long enough to pair with skirts like above (crop tops can sometimes be too short!) It's the perfect jumper for the colder seasons and still nice and airy in colour – you can't go wrong with pink in my eyes! Initially I was going to pair this outfit with black heels, until I saw these little light grey numbers. Black is an option of course but these lighter heels definitely break up the outfit and pull out some of the colours in the skirt itself (it's so easy to match up outfits to this!) I also really like the shape of them – even with the ankle bar they are extremely flattering, and not too high (I'm getting old, okay?!)
Lastly because technically this is a Autumn outfit, I chose this lightweight burgundy jacket. It's a super thin material, so not the warmest, but worn over a jumper like above you don't need anything more. I love how baby pink and burgundy work together, the perfect Autumn colours in my eyes.. you'll probably be seeing more of that on TT too!
With hundreds of new styles landing in store and online each week, you can always count on New Look to bring you the latest trends straight from the catwalk and into your wardrobe. For more tips and trends follow @newlookfashion and shop the new season at newlook.com.
Disclosure: Compensation was provided by New Look via Glam Media. The opinions expressed herein are those of the author and are not indicative of the opinions or positions of New Look.