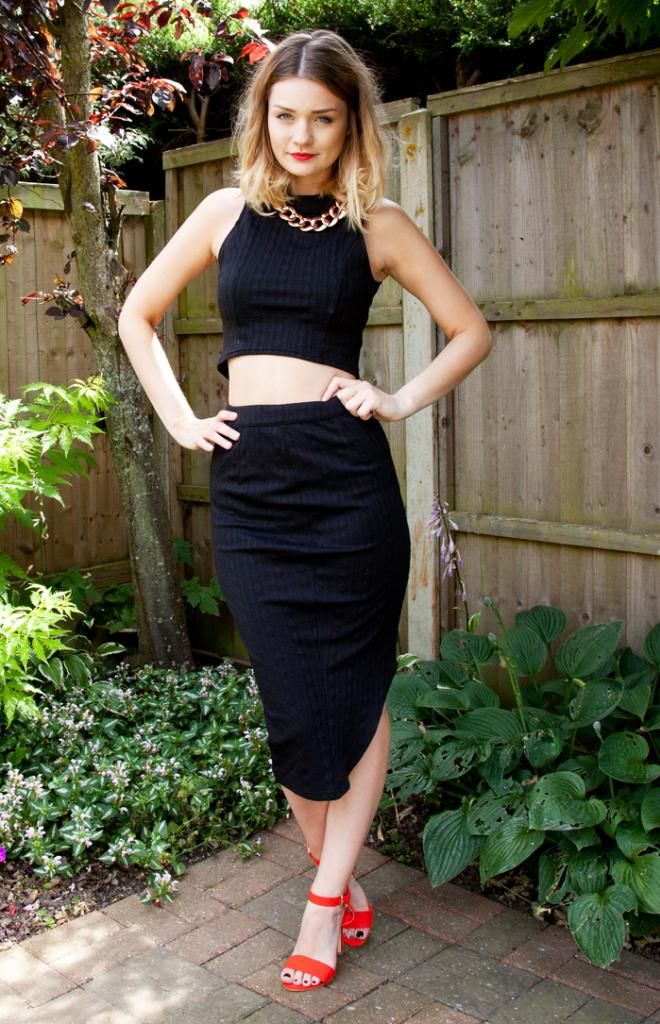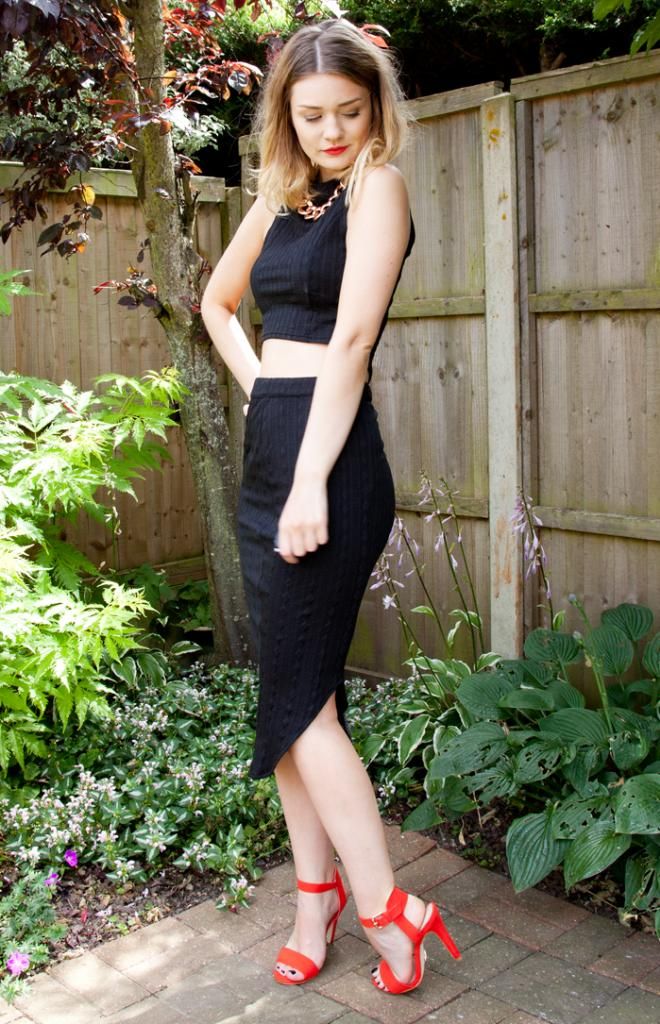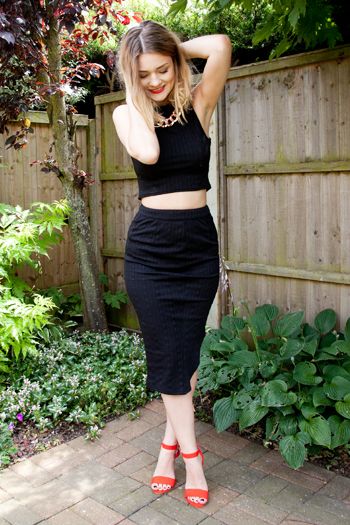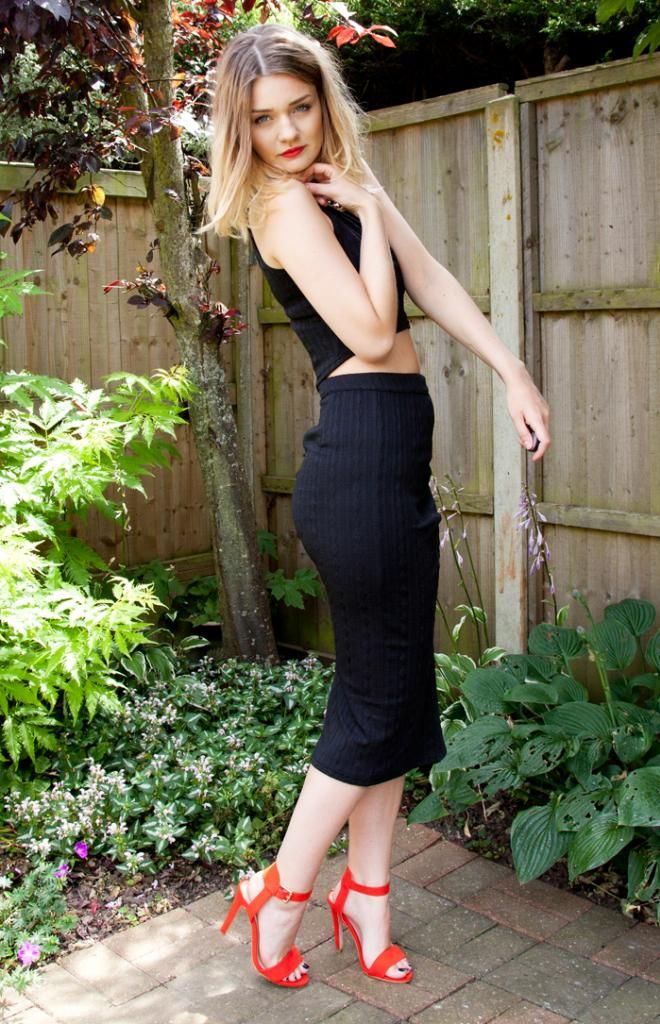 Two Piece – AX Paris*
I have made a few 'LBD' references in past posts recently, but I do really mean it when I say that this – in my opinion – is the modern day Little Black Dress.. a little black two piece, and I really, really like it. A simple high-neck crop top with a dipped back, paired with a separate body-con midi skirt – simplicity at it's best. There used to be a time when all I would wear was black so it feels somewhat comforting to be back.. Also, let's face it, nothing is ever going to beat black in the classics fight, it's always a winner. I popped on these trusty orange heels 
via Very
 and of course a matching lipstick. Imagine if I became the girl that "matched her lipstick to her heels"… in fact, welcome this new TT tag line!
Today I'm off to London to speak on a panel at
Pure London
. I'm on a
panel discussion
 and will be talking about blogging content. I'm pretty excited to be involved – blogging has definitely brought me some amazing opportunities and I'm forever grateful! Anyway, if you're going make sure you say hi, and if not.. then don't worry, I plan on
vlogging
it all anyway!
P.S This week I hit 12k subscribers over on my YouTube channel!