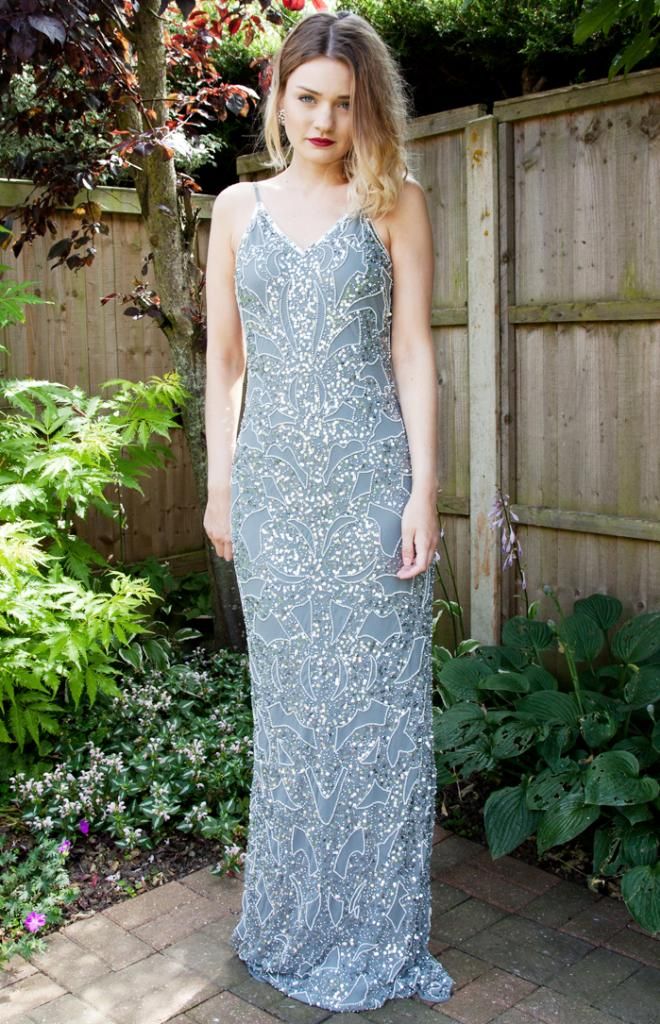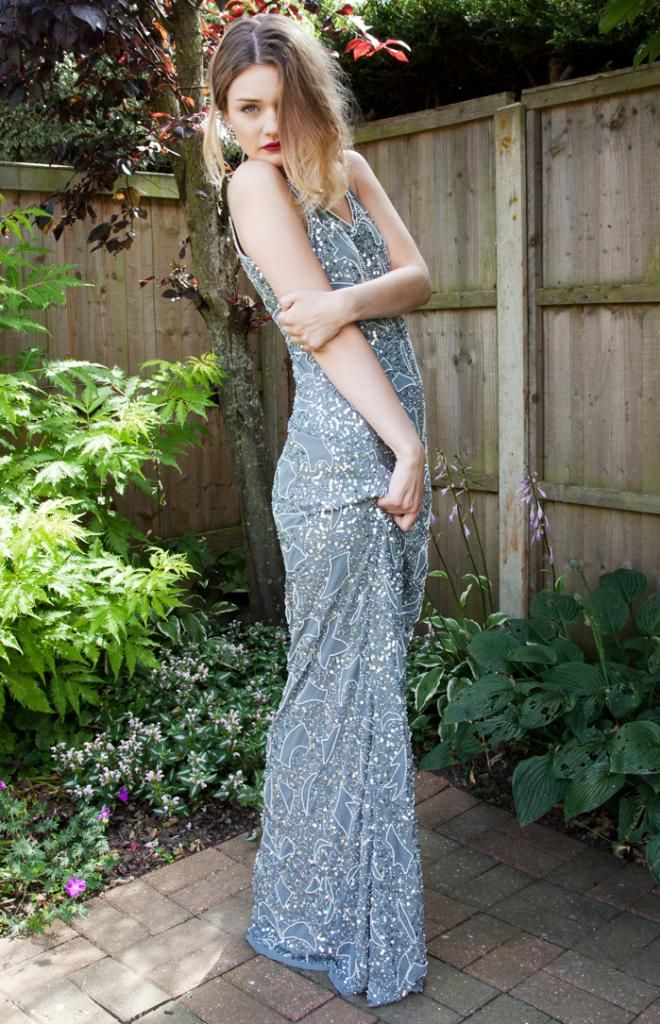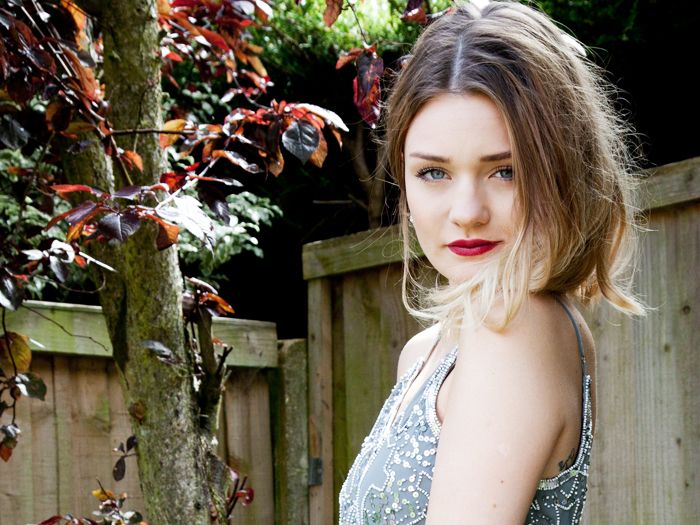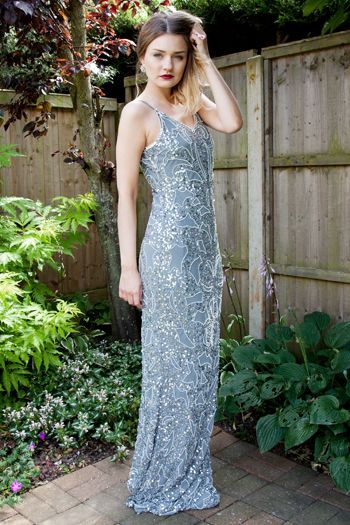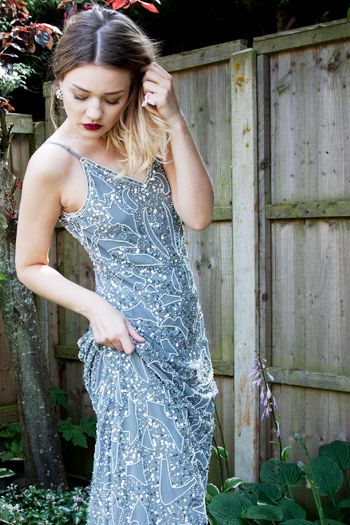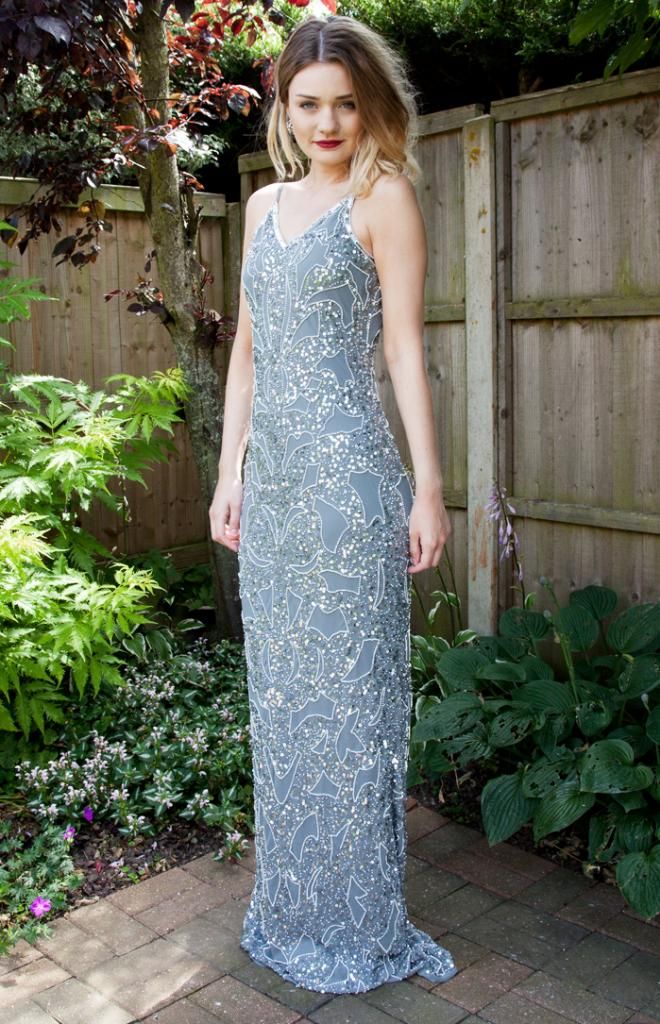 Dress – Virgos Lounge*
Earrings – River Island
Lips – Chanel
So there's another Virgos Lounge spectacular today and holy crystal is it glamorous. In fact I think this might be the most glamorous dress I have ever worn – I wasn't really quite sure what to do with myself (apart from stand in the garden and take photos of it, obviously) It's encrusted with extremely beautiful details, it has beads, sequins and a wonderful heavy feel of quality. I also love the slight couture feel it has, something which comes few and far between these days. Anyway, I think it's safe to say I'm smitten. I kept everything else simple with a red lip, nude heels and a small diamond cluster earring, just for extra sparkle!
So, if you follow me on social media (links below!) then you will have read that Tiny Twisst has been shortlisted in the 2014 Cosmopoliton Blog Awards, under the 'Best Established Fashion Blog' category. One might say I am over the freakin' moon! TT was nominated under Best New Fashion Blog last year, so to be up for this award just a year later is mind blowing. Thank you so much to anyone that nominated me, it really does means the world and make the hard work I put into this little space on the internet so worthwhile.
If you could take two minutes to vote for me, that would be amazing. Simply follow the link below and follow the instructions. You have to vote for every category for it to count, it's a brilliant way to discover some lovely new bloggers!