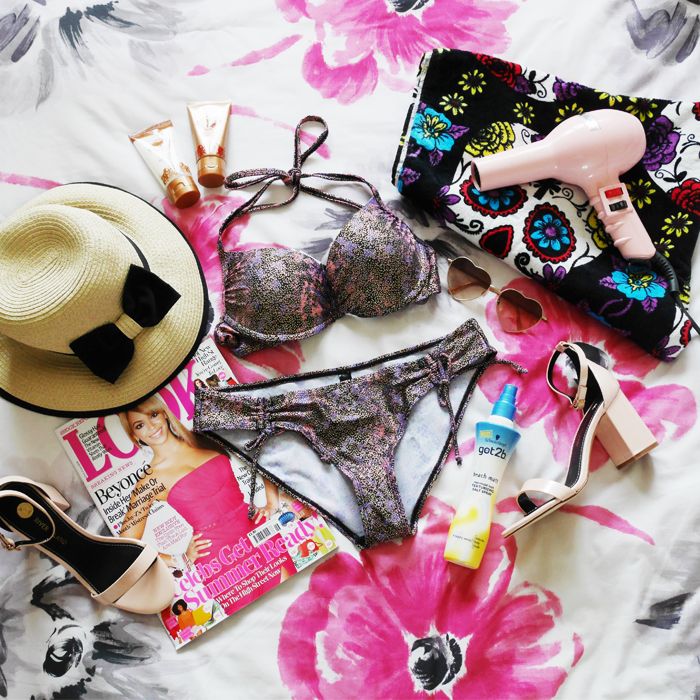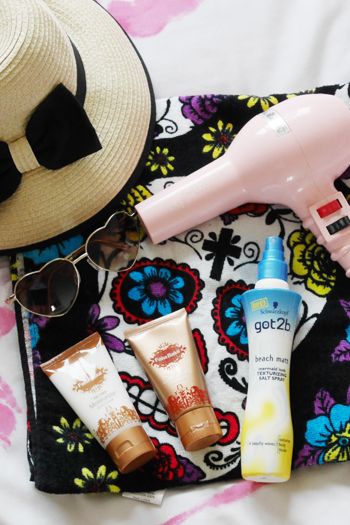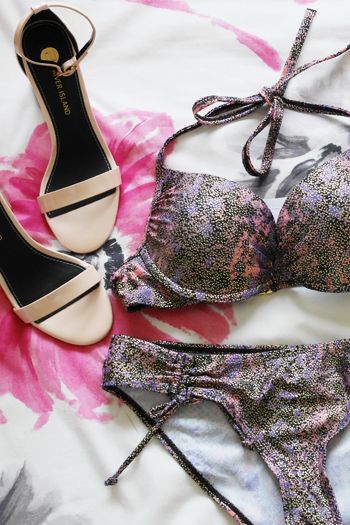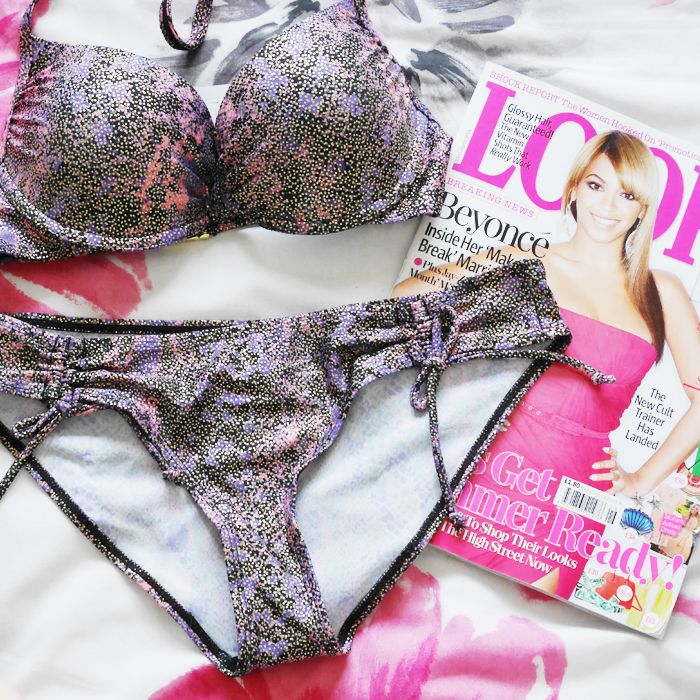 Bikini –
Ann Summers
*
Hat –
Marks & Spencer
Shoes –
River Island
Sunglasses –
H&M
Hairdryer –
Hairways
Salt Spray –
Got2b, Beach Matt
Tan –
Fake Bake
Counting down the days until your summer holiday but dreading the almighty mission of packing a case? Yeah, it happens to the best of us. Packing is up there in my list of 'bad chores', there is nothing remotely fun about it and let's face it, you'll always end up taking way too much, no matter how many times you re-pack.
However, over the years I have found a method of packing that is a little more easy going. Now, I'm not saying that it's going to make it 'fun', but it'll get it done quicker, which results in you being able to then go have some 'fun', brilliant.
So, this method of packing? It involves a bed, a clear head and a music, lots of music. Firstly you need to know how many outfits you need – this is determined by how long your holiday is. If you're going away for a week, 7/9 evening outfits is enough (a few extra in case you're not feeling it) So, plan. Get out some outfits and lay them on your bed, just how you'd wear them.. including shoes, bag and jewellery. Once you have done this for all 7/9 outfits you'll know exactly what you need to pack – it also makes it much easier to cut down on items such as shoes because you'll be able to see what other outfits they work with. Take photos of the outfits on your phone so your holiday brain doesn't forget why you packed those pink shoes.
Ann Summers kindly gave me the opportunity to grab some holiday essentials and above is the result. This wonderful bikini will be amazing in the sun, metallic beach items are always brilliant with a tan and they glisten in the sunshine. I also picked up some salt spray because beach hair on holiday is a must… and a hairdryer in case it all goes wrong. These River Island  heels are brilliant because even though they have a hint of baby pink, they are pretty much nude as well, so can be worn with multiple outfits. I also included some Fake Bake – I love the sun, but sometimes you need to just chill out in the shade, plus it's much better for you. If you're feeling like you stand out against the tanned sun goddess' just pop a bit of tan on.. simple.
I hope you enjoyed this post and it helped some of you with your holiday packing. I'd love to know your holiday essentials, so let me know in the comments!