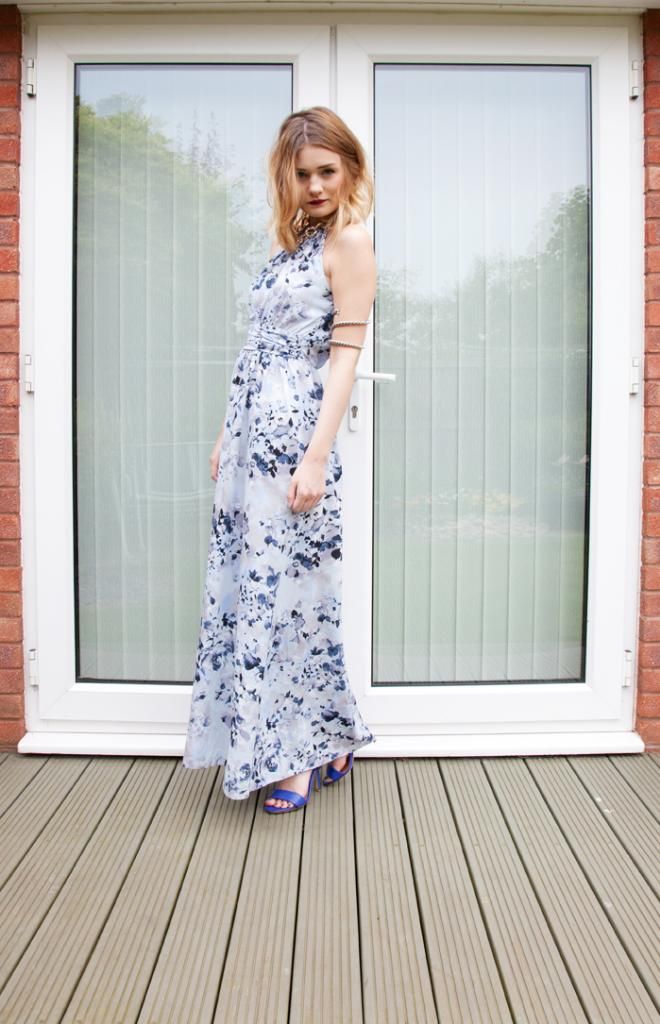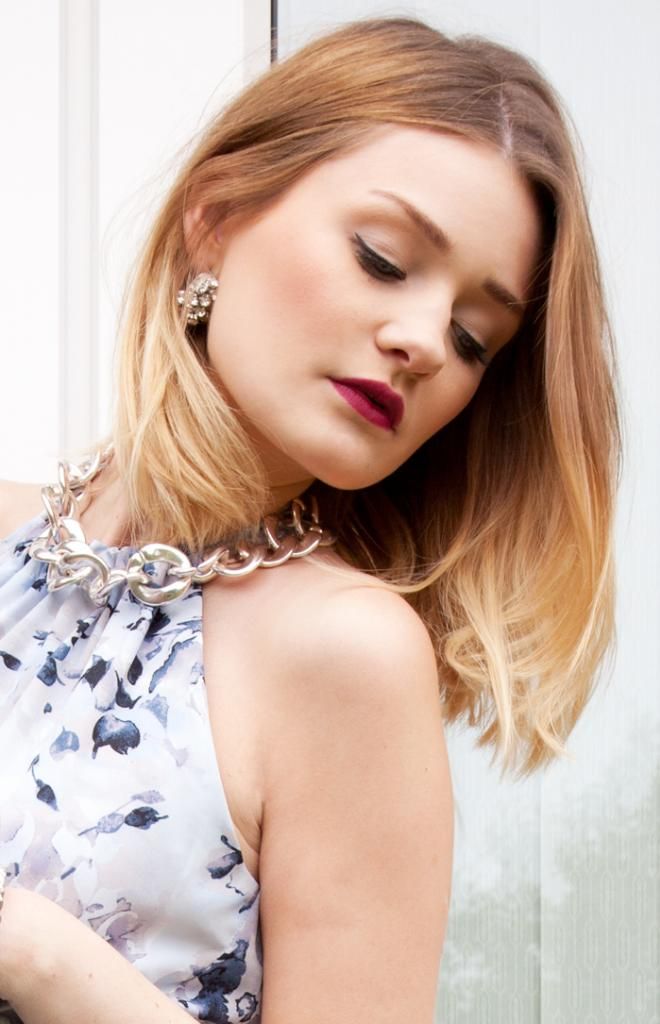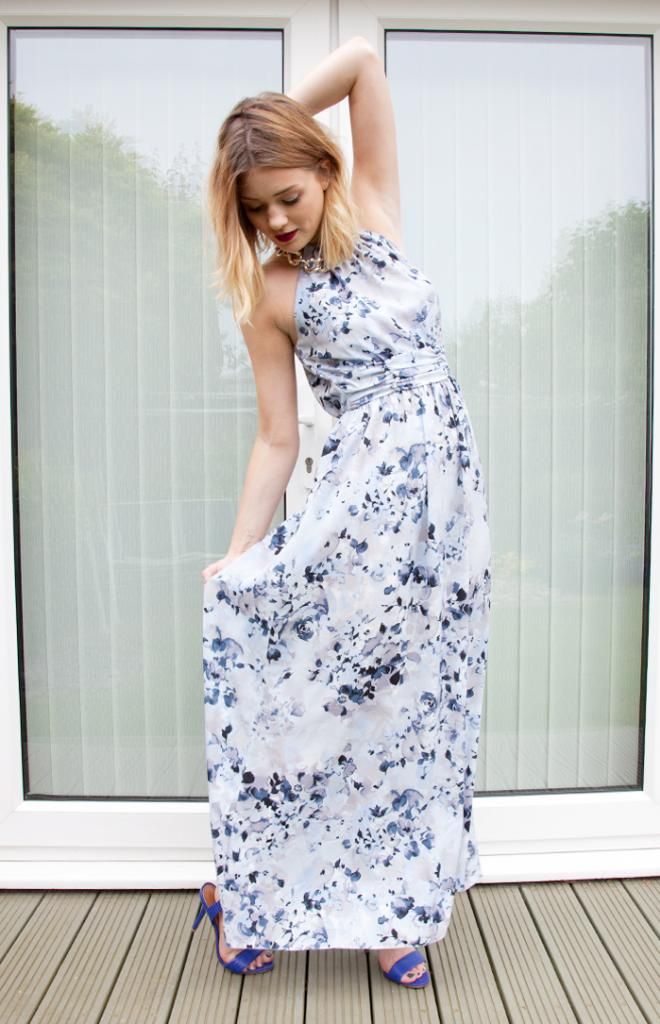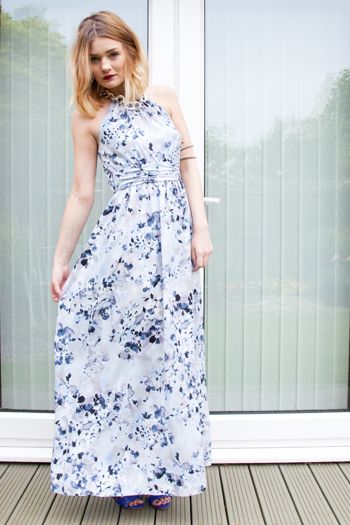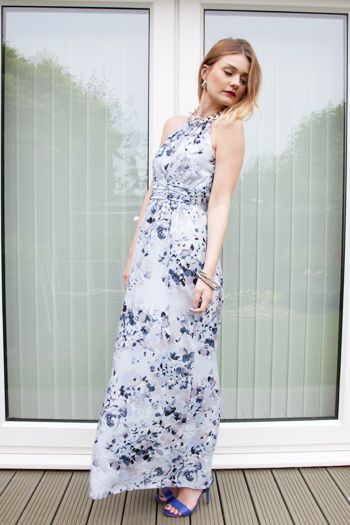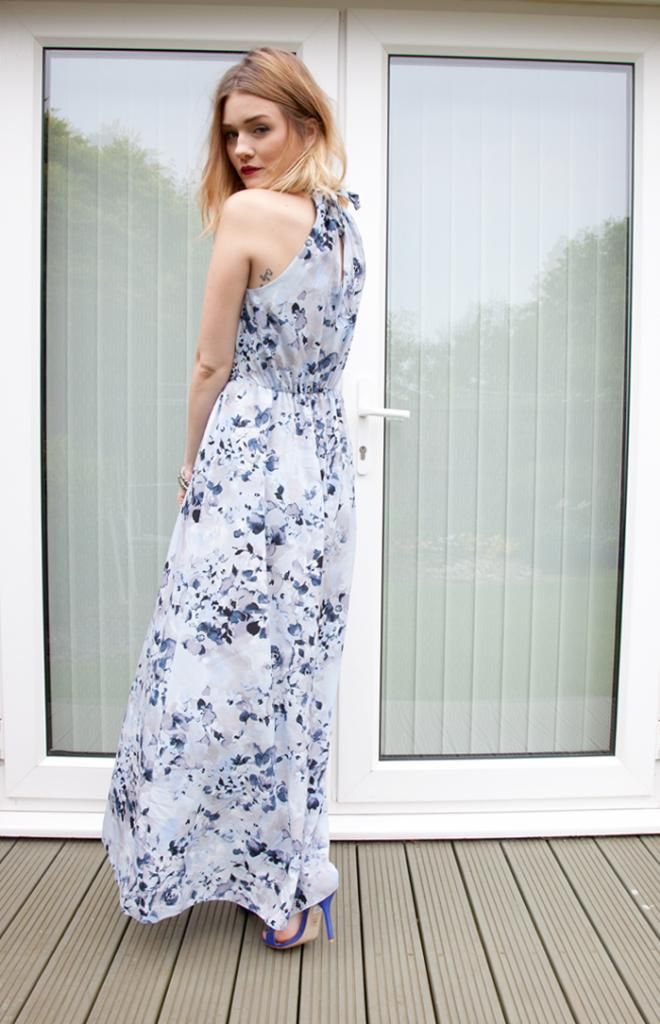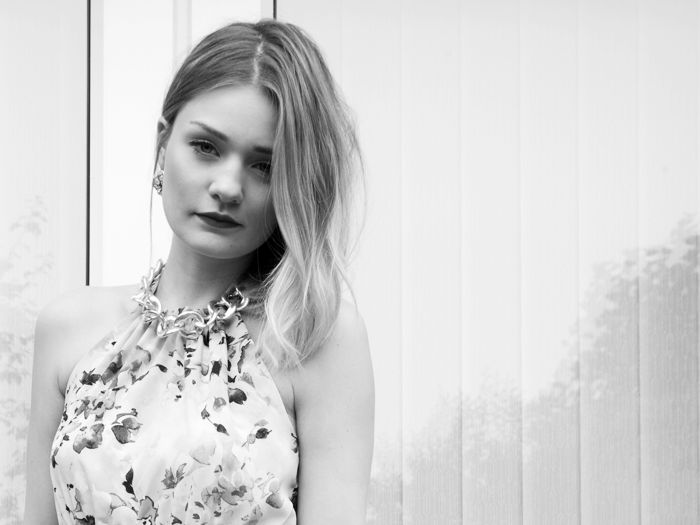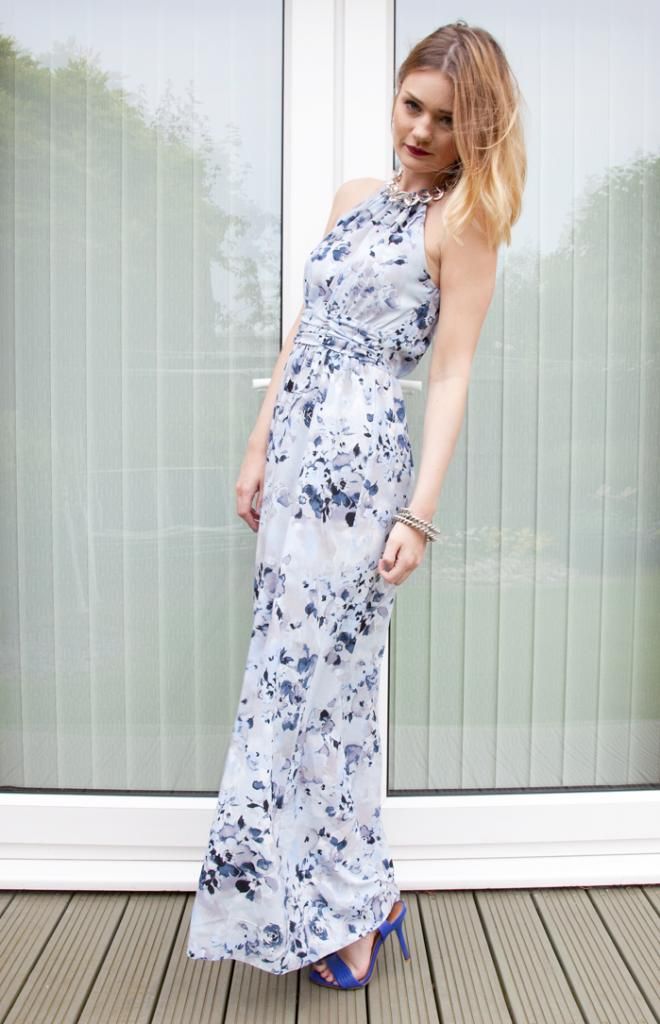 Sometimes in life, one must dress like a lady… or at least try to. I love the soft blue tones in this dress and how 'flowy' it is, it's a dream to wear. With a subtle material belt around the waist and a beautiful halter neck style neckline it's the most flattering maxi dress I own, and I'd say it's pretty perfect for any shape. Not only could this be worn completely casual (with a white denim jacket and silver flats) it could also double up as a smarter wedding outfit, or better yet – a bridesmaid dress. You guys know how much I love being able to wear dresses in a number of different ways, for all occasions, so obviously I am pretty stoked by this wonderful maxi.
So in conjunction with
Dorothy Perkins
, I thought I'd let you in on a little insider info… 
Dorothy Perkins
, are set to launch their 'Destination Dress', which will be the go-to place for all dress worthy occasions, whether it be for a wedding, your graduation, or simply a new Saturday night on the town. To celebrate this launch, they will be running a competition for one lucky person to
win a dress a month, for a whole year!
(erm, yes please?!)