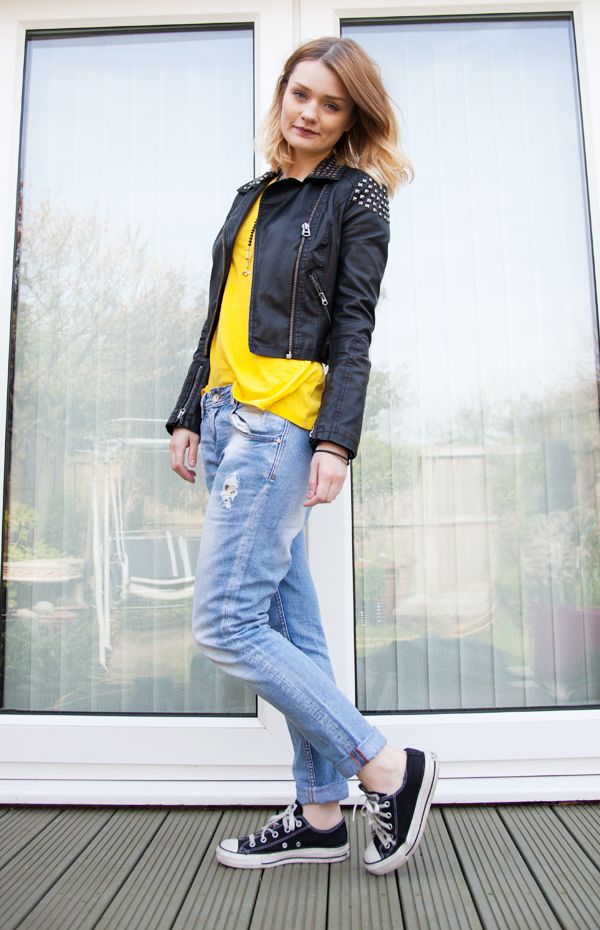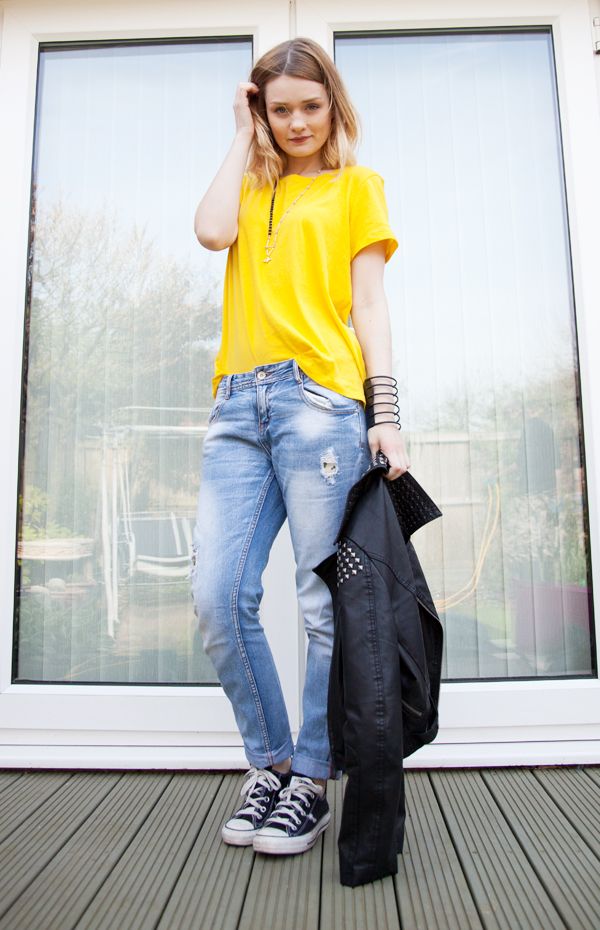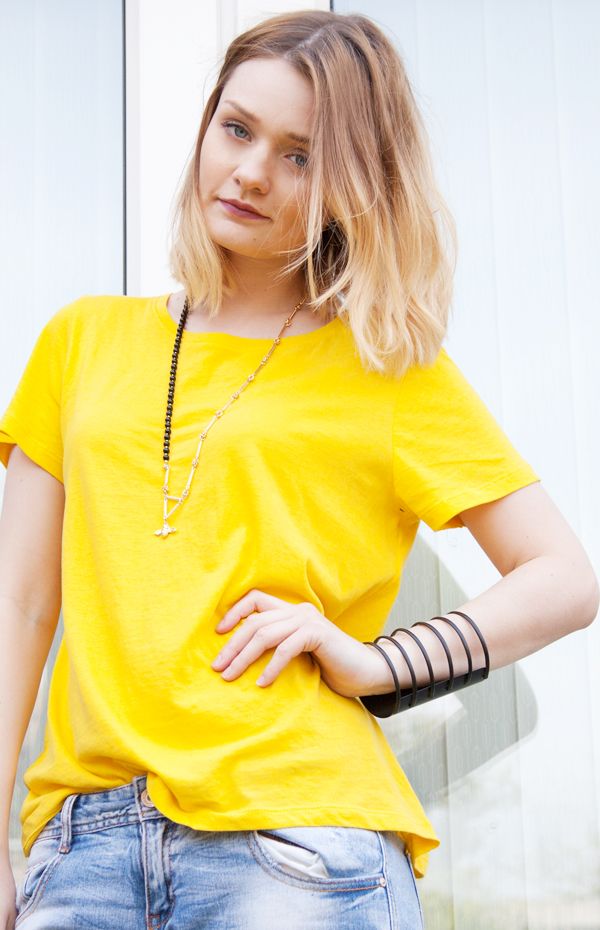 T-Shirt – H&M
Jeans – Zara (similar)
Jacket – Topshop (similar)
Converse – Office
Necklace – Gleam Jewellery
Bangle – River Island
Sometimes, we need a comfortable day.. and today was one of those. I do like posting more 'dressy' outfits on TT, but I figured that it's still also good to have some casual outfit inspiration – which is also what I love about some of my favourite bloggers (Sammi over at Beauty Crush is a great example of this!) it's great to mix it up a little – we don't all prance around in dresses all day, no matter how much I wish I could!
I have been loving yellow (which is something I never thought I'd say..) and since buying this yellow tee on a a bit of a last minute whim, it has been my first port of call for casual days. I love how this bright tone of yellow looks paired with the biker chic' look of a studded leather jacket – it keeps it bright and fresh, and echoes a bit of a Fearne Cotton feel. These jeans have been one of my best buys, I picked them up in Convent Garden Zara and they are so comfortable, I love how they are boyfriend fit but actually still fit as a woman's pair of jeans should – boyfriend fit does not mean we have man hips! Lastly, a bit of black jewellery to finish it off and this Bee pendant necklace from Gleam Jewellery is one of my new favourites – definitely different and I get loads of compliments on it! I also featured it in my Within Magazine fashion column this month, so it must be love.
There's a lot of exciting things happening over at 'tiny towers' currently, and I really want you guys to talk to me! What do you want to see more of at Tiny Twisst (certain outfits, how to wears, tutorials?) and over on my YouTube channel? Let me know by popping me an email, or a tweet!