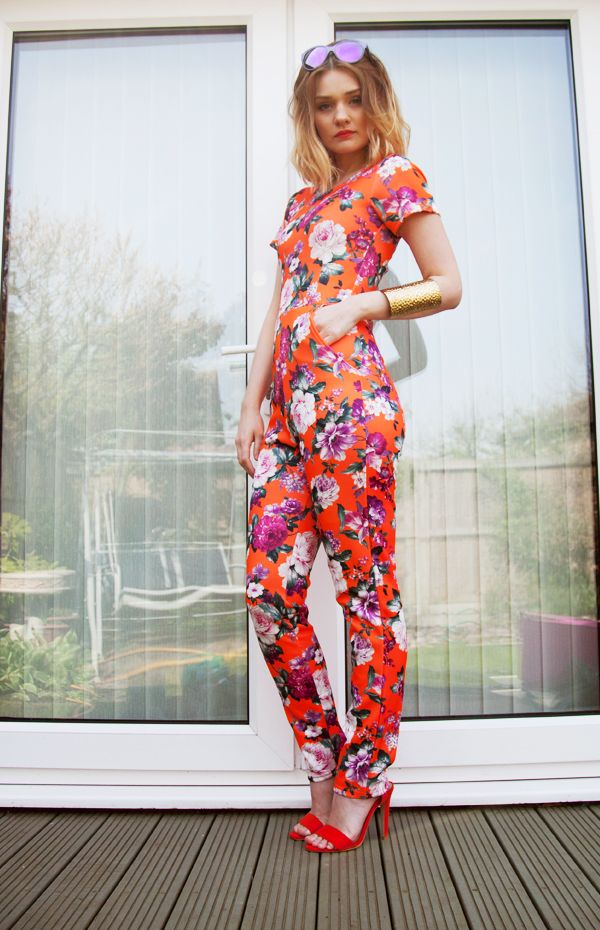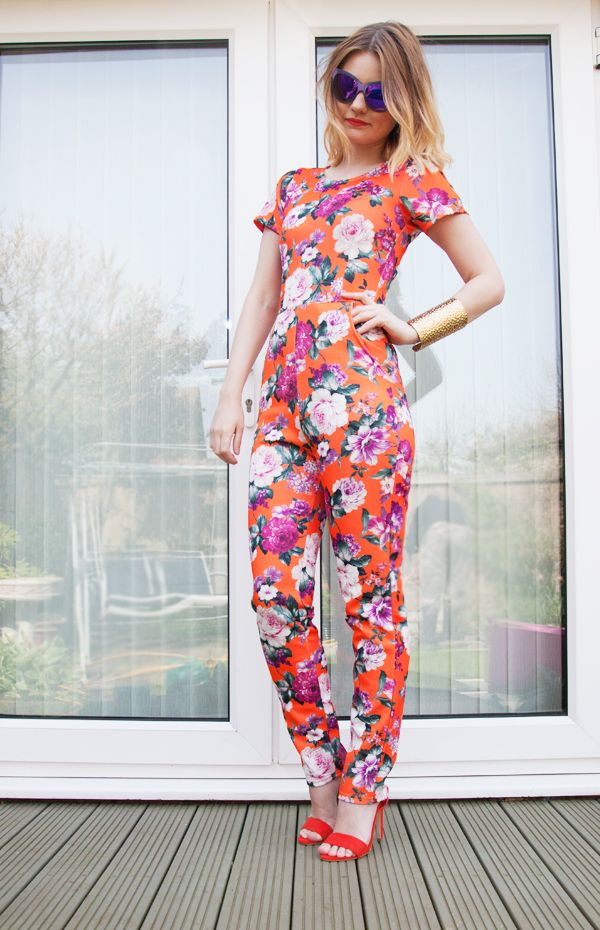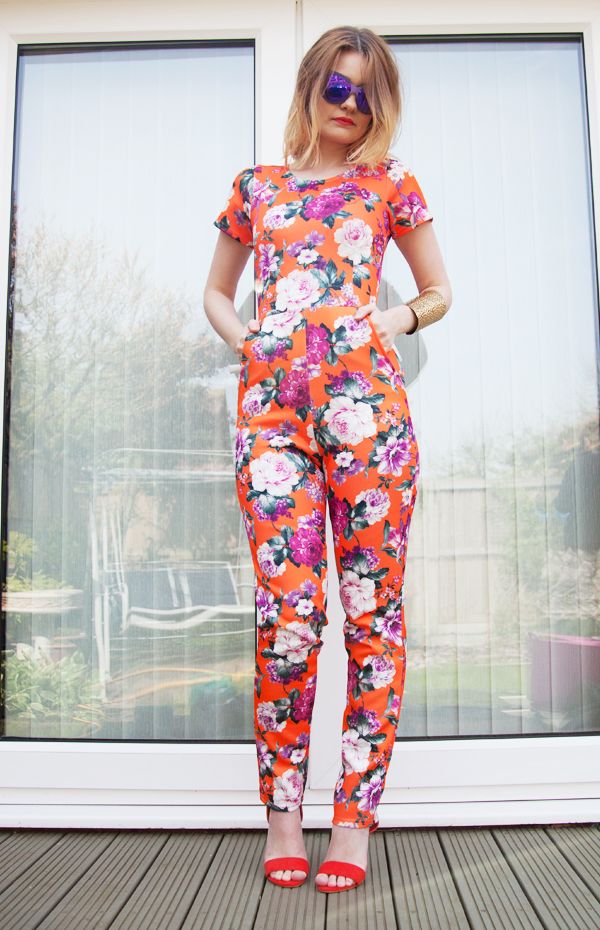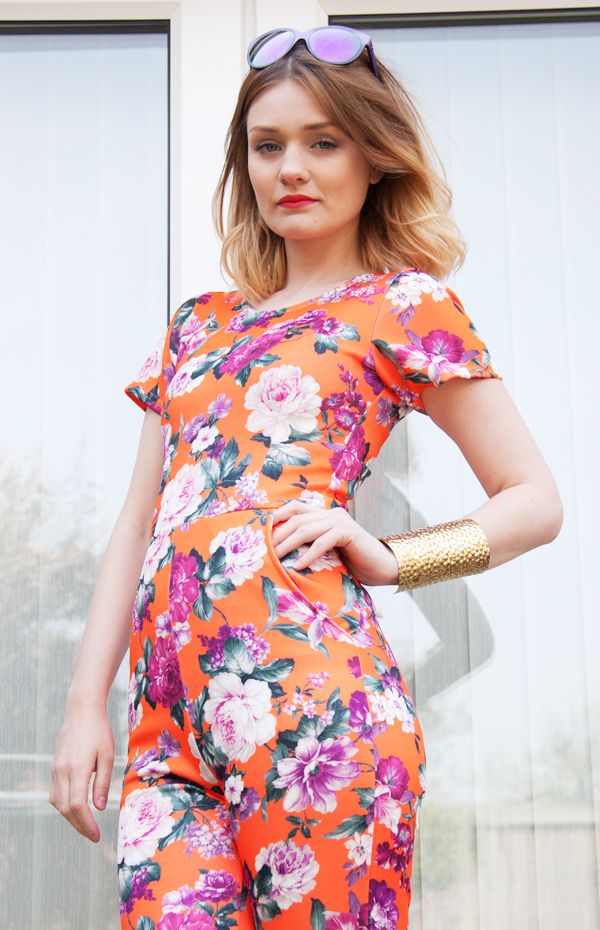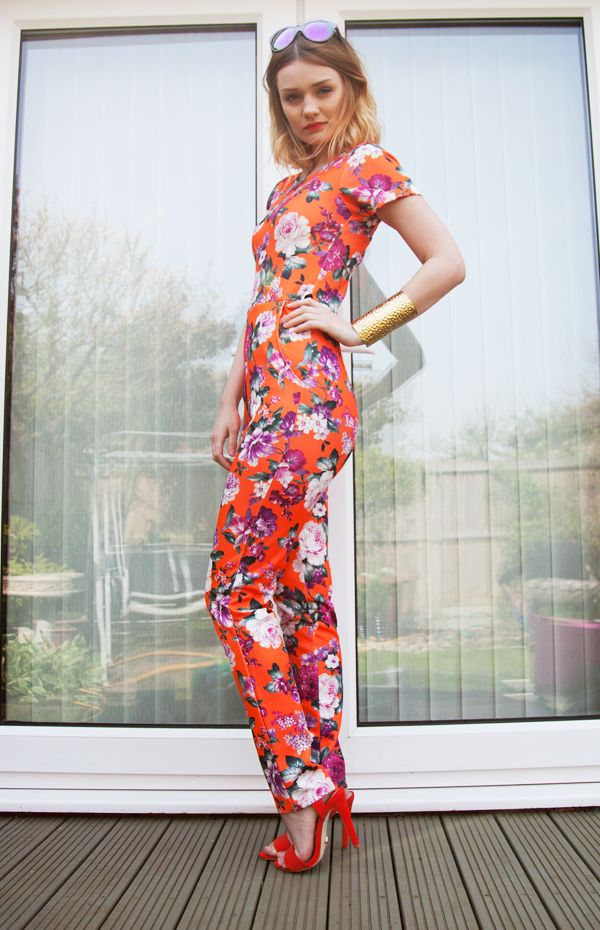 Hello there bright orange, floral jumpsuit (in bright new photo location!) When I received this from
So In Fashion
I was a little cautious, I will admit. However, as soon as I put one leg into it, I knew it would be the best jumpsuit I have ever seen, and I think it is. With a bright orange background, and covered in purple flowers, it is not only a beautiful pattern, but the thickest material – minimising any signs of underwear (which I find to be a common jumpsuit problem!) It makes me feel all Beyonce, but unfortunately I cannot say I woke up like this, just yet. Oh, and also how cool are these sunglasses?! Dior purple mirrored cat eye frames, what more could a girl need.
I hope you all had a lovely Easter weekend! I've enjoyed some much needed friend & family time – having a few extra days off was so lovely. I also filmed
a new video
, so make sure you check that out too! Oh, and do
subscribe to my channel
, that can be your Easter gift to me.. it's healthier than chocolate, at least!? Let me know any video ideas you'd like to see, I'll be filming a lot more of them very soon!