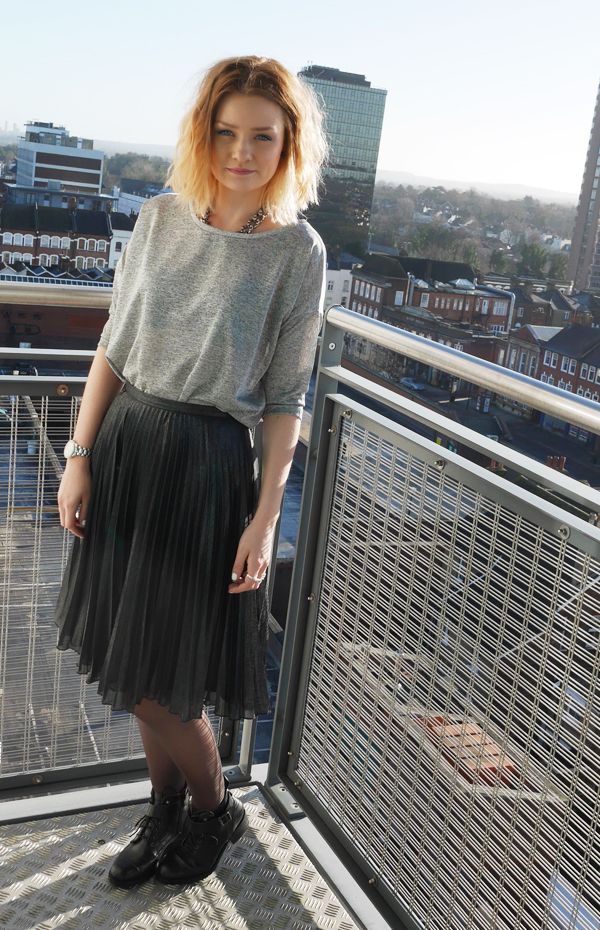 Skirt & Top – H&M
Shoes – Office
Lips – MAC, Up the Amp
Necklace – Zara
Why hello there day 3! And painful feet – woe is me. Day 3 was again packed with back to back shows. I had my photo taken with Pandemonia, who is VERY tall (oh, and latexy, let's not forget the obvious here…) and got to hang out with some lovely girls again, I am definitely sad tomorrow is the last day! The sun was out, which lit up the Freemasons Hall ready for Fashion Scout London and put everyone in a very chilled out mood – much better than a day of rain!

I decided to embrace the pleated theme I had spotted on pretty much all the shows yesterday and wear this metallic number. Paired with a silver oversized tee and grey tights. My shoes are a little more biker-esq, which I feel stops this outfit being too girly. I also wore a purple lip, Up The Amp by MAC, which got more than a few likes.. nothing beats a bold lip!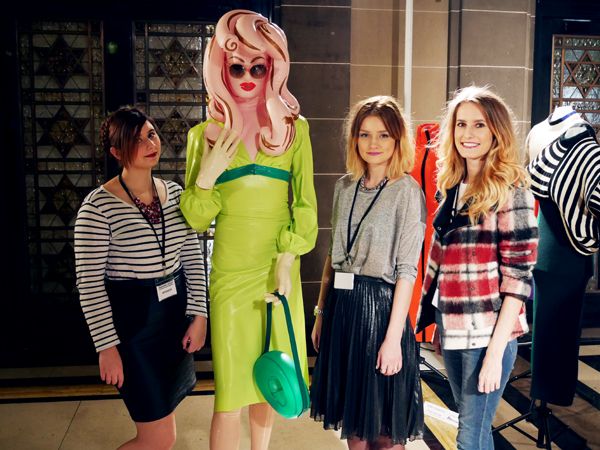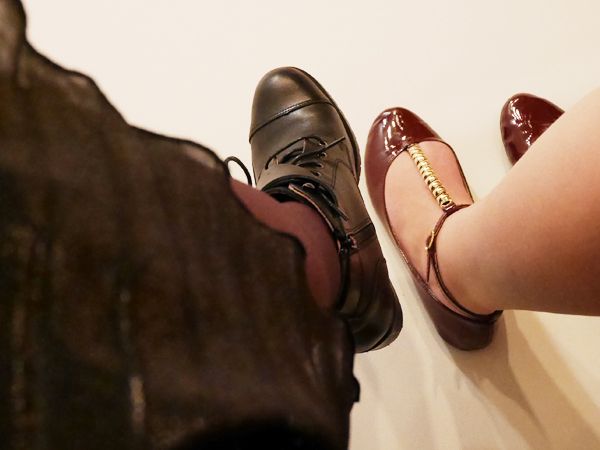 Front row feet photo.. had to be done!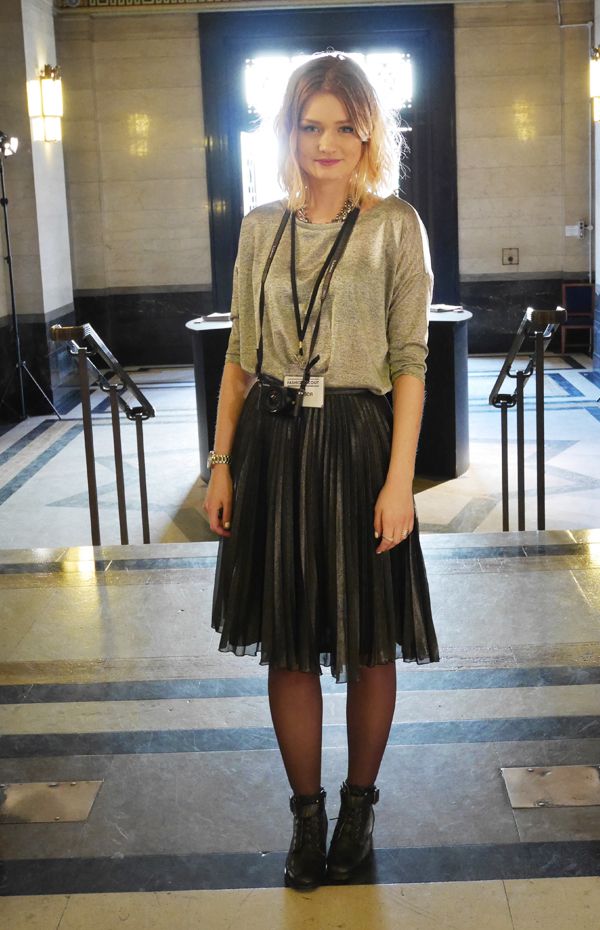 Apu Jan
A very grey scale catwalk, mostly black with the injection of beautiful grey patterns. Filled with strong silhouettes and the most wonderful knitted floppy hats (I want one!) Personally I found this collection extremely wearable, which is sometimes the bonus of fashion week, injecting catwalk collections into your own personal wardrobe – Taiwanese knitted maxi skirts, you will be mine.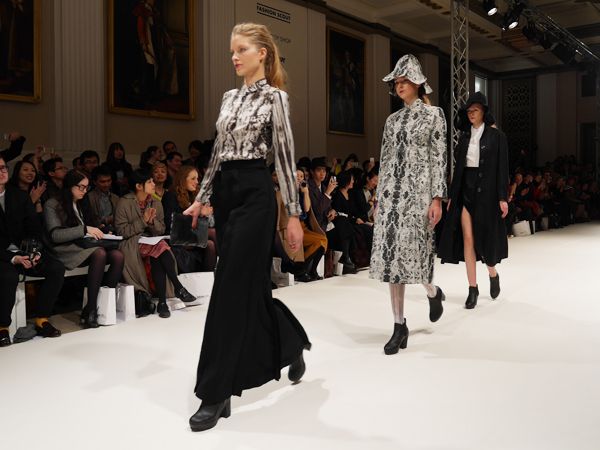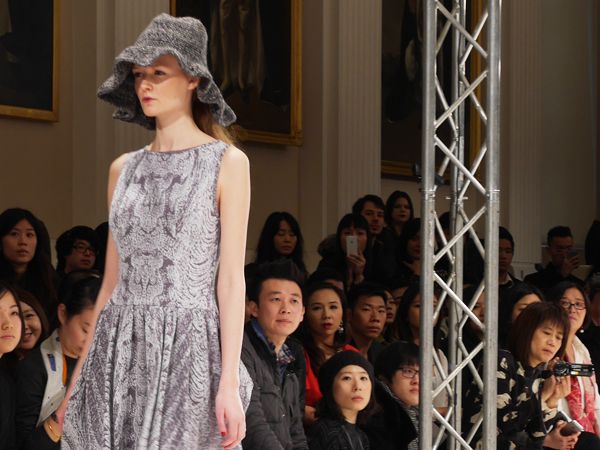 Basharatyan V
Similar to a few other shows, the colour pallet for this collection is based on the Icelandic sunrise.. Ice blues, neutral creams and greens all contrasted with vibrant red. I love the pairing of pastel blue with the strong fiery red and this is definitely a colour scheme I am prepared to add into my wardrobe. The hair, not so much.. But I am a fan of the fantastic glittery lips, beautiful.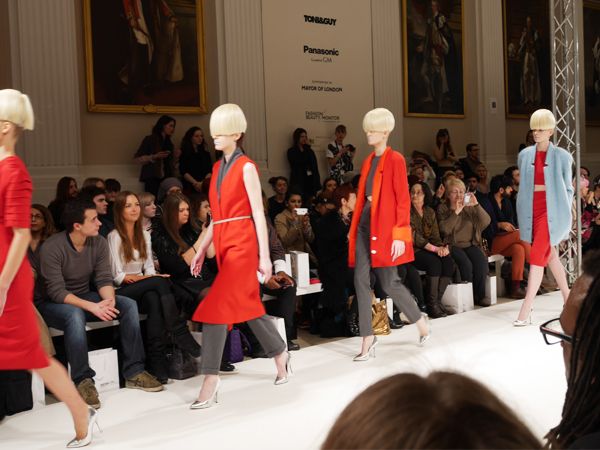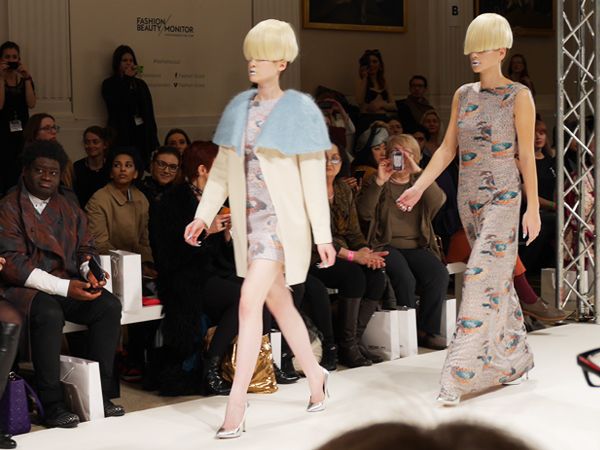 Vita Gottlieb
Caging seems to be a strong contender on this seasons catwalks and this show probably did it in my favourite way – mixed with soft shiffon and flowing mustard silks, I loved the contrast of hard structured cages mixed with the soft feminine golden waterfalls of material. Mustard and black also looked very workable, I enjoyed that mix.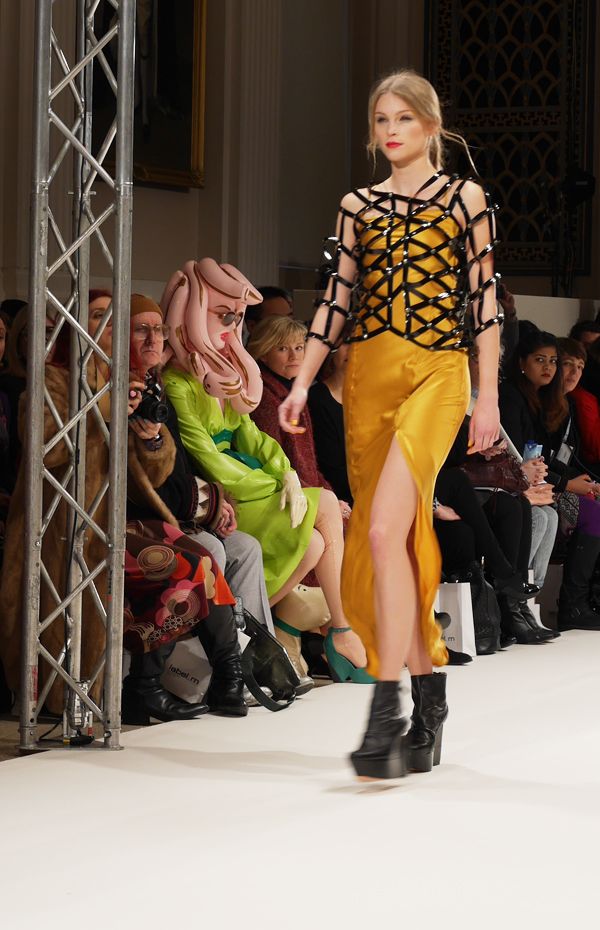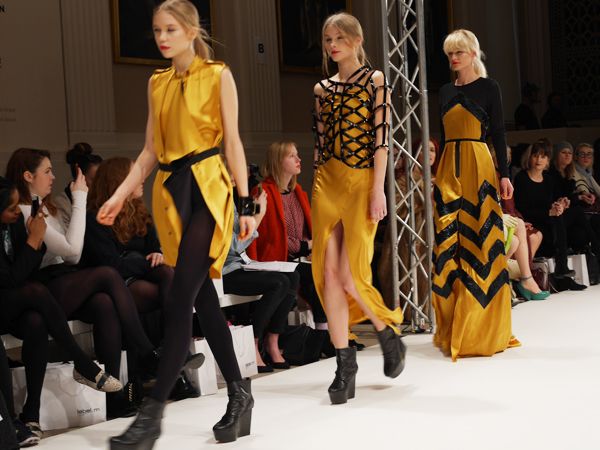 Images were taken on the LumixGM1, for more information log onto www.panasonic.co.uk/LumixGM
---
TWITTER

•

YOUTUBE

•

INSTAGRAM

•

PINTEREST