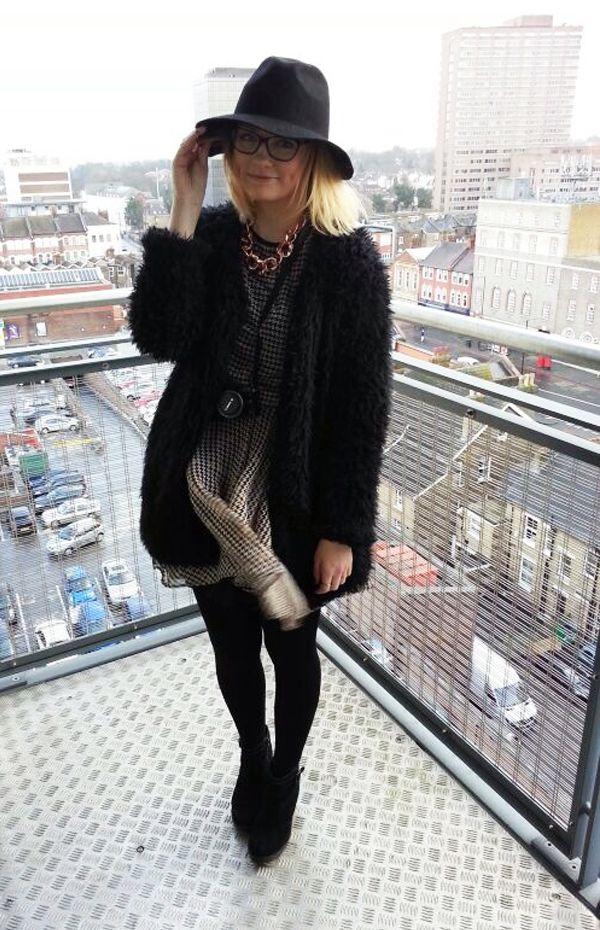 So, day two of
Fashion Scout London
with
Panasonic
has ended. I am writing this whilst dressed in my 'My Little Pony' PJ's in a state of 'just about consious' and I can tell you I am absolutely knackered.. Fashion week is hard work – but obviously more than worth it, as day 2 was just as good at day 1. I decided to wear a hat and rather flowing, thin chiffon dress – fabulous in the gale-force wind that London seemed to be experiencing today.. I was holding both my hat AND skirt whilst juggling a heavy bag, so I am pretty sure most of Covent Garden saw my smexy Bridget Jones. Anyway, I paired the print of this dress with rose-gold jewellery, which I have abandoned recently and my trusty Topshop boots.
I saw a few shows in particular today that made me really excited.. I have figured out over the past couple of days that pastel shades and glitter is most definitely my 'thing' – as soon as I see these feature on the catwalk I can't help but get a bit giddy.
Xiao Li
So first up is was my first fashion-crush of the day, Xiao Li. Candy pink hair (swoon) and a beautiful combination of contrasting materials, including moulded knits and silicon which when paired together, make a beautiful team. The colour palette for this collection is the backdrop of Iceland.. shades of blue paired with a cool, crisp white.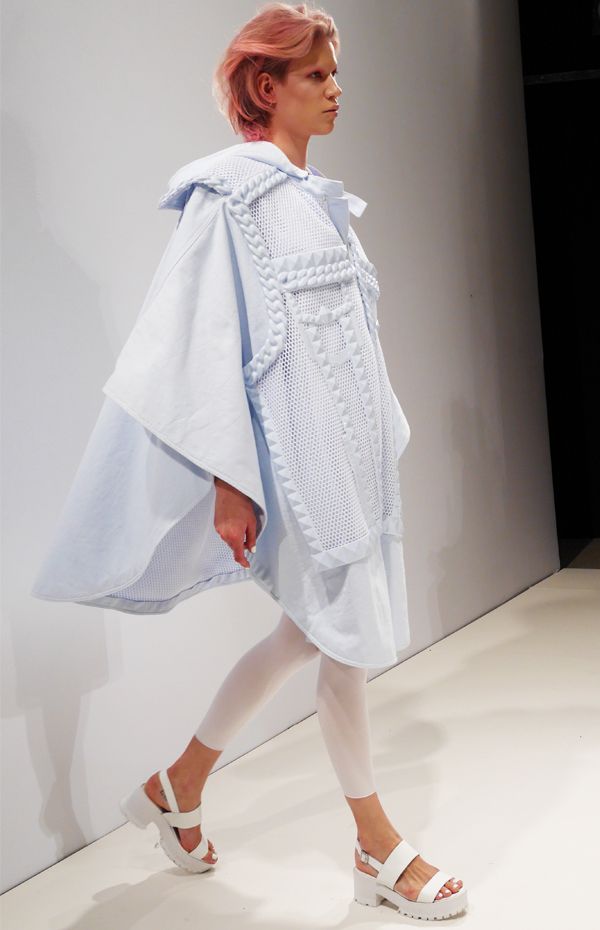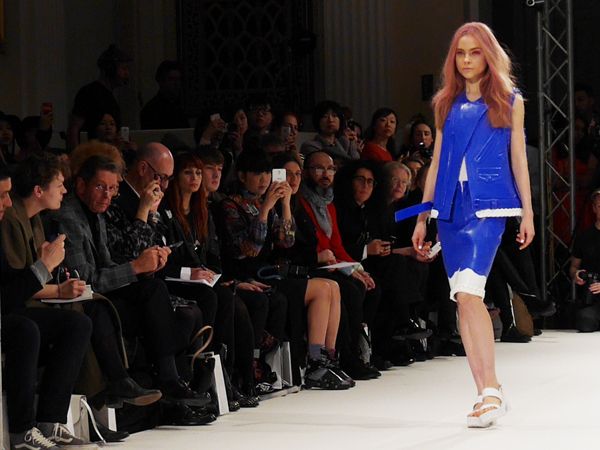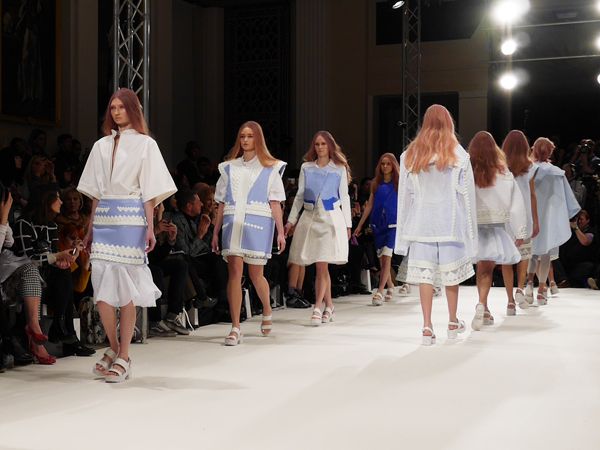 Zeynep Kartal
Then came along another favourite, now this collection definitely took my breath away. This collection was stunning to say the least.. shimmering gowns encrusted with sequins and jewels, jumpsuits and strong plunge-front pieces, I literally would easily take every piece, please. An array of luxurious silk, lace, mesh mixed with a classical Hollywood glamour styling – the hair, a messy beehive styled half up, half down, worn with a simple thin plait. Makeup was dewy, nude eyes and dark burgundy lips – again, spot on.
The LumixGM1 has a beautiful sparkle mode, which I used to take the above image – absolutely beautiful effect, I love how this looks.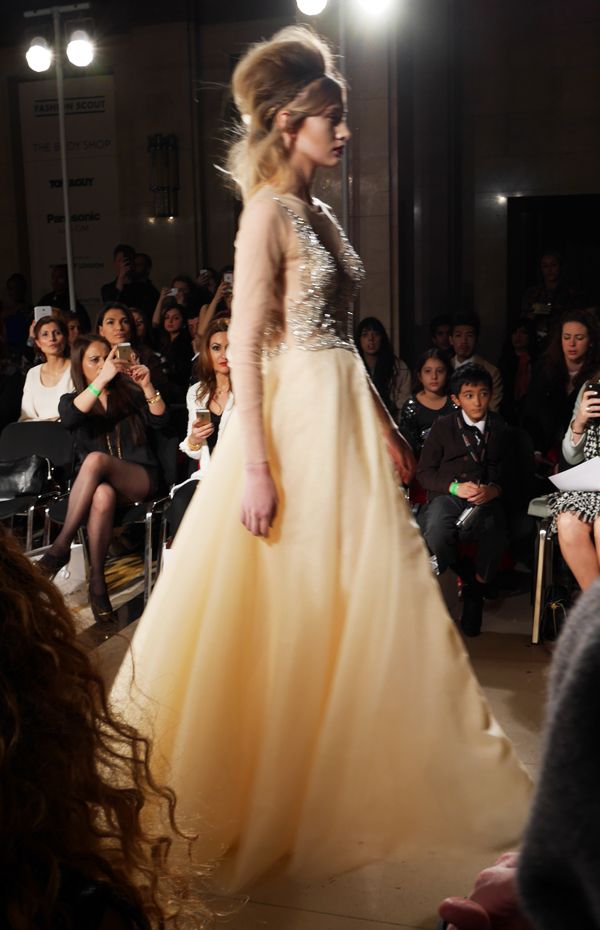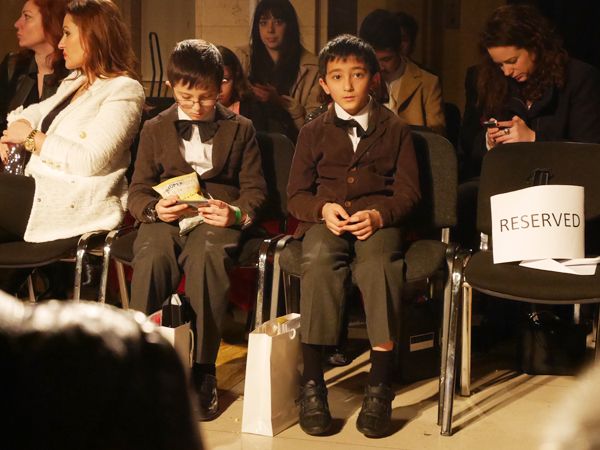 On the front row – SO cute!
Kiev Fashion Days – Paskal
Both pieces below caught my main attention in this collection. PINK. I absolutely love this shade, and it works so, so well paired with the designer's trademark laser cut garments. The designer, Julie, studied architecture before launching her own brand, which is definitely visible in the collection. Minimalistic and modern.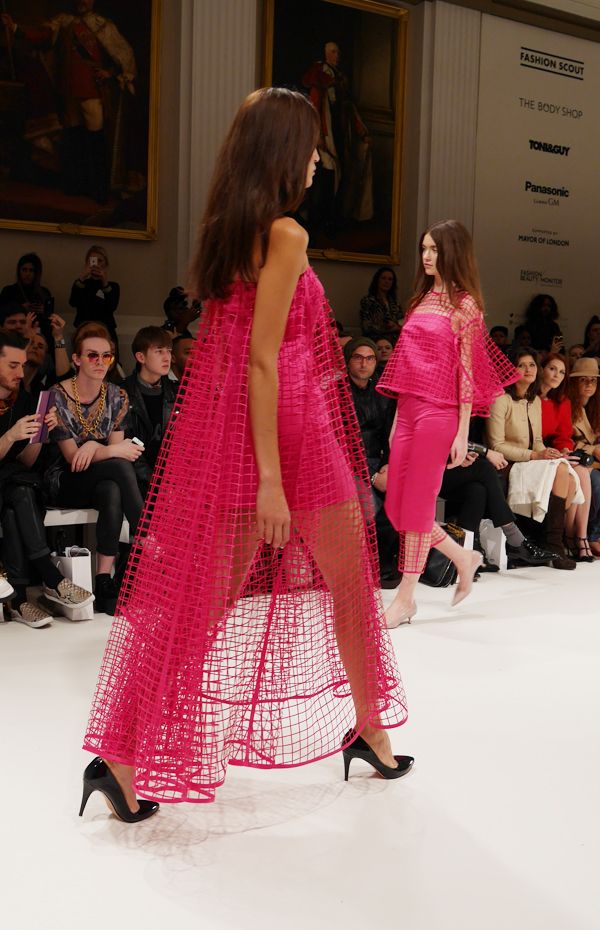 Krasilnikova
Two words that sum up this collection? The shoes. Totally impractical but who really cares about that? I'll have a pair in a 4, please.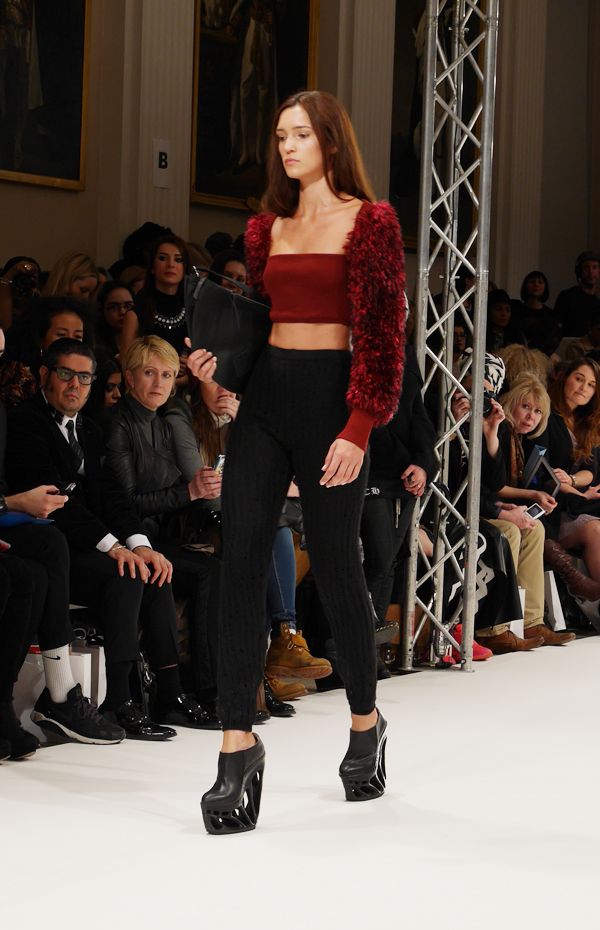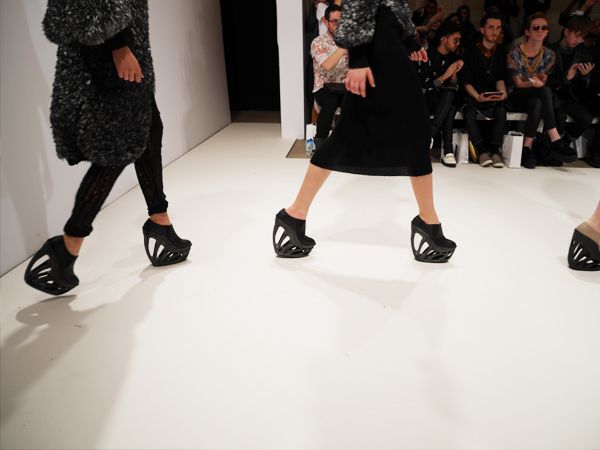 ---
TWITTER

•

YOUTUBE

•

INSTAGRAM

•

PINTEREST