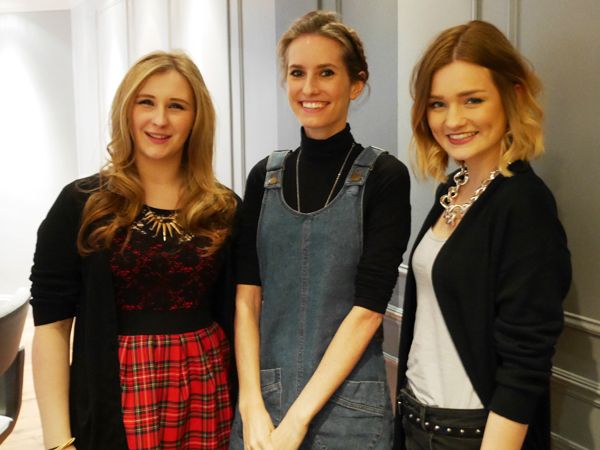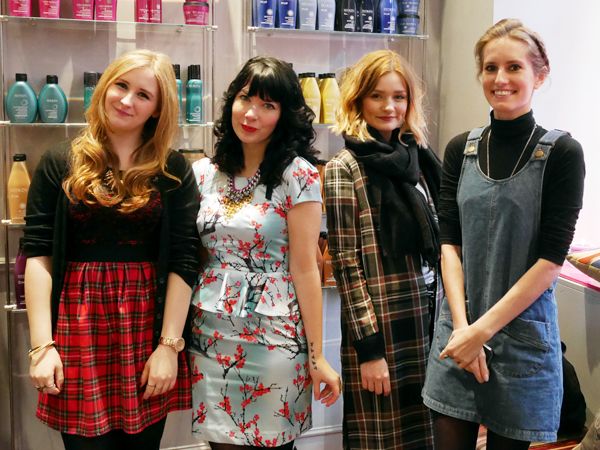 Laurenella, Sarah Betty, Me, Culture Compass at Andrew Barton, Covent Garden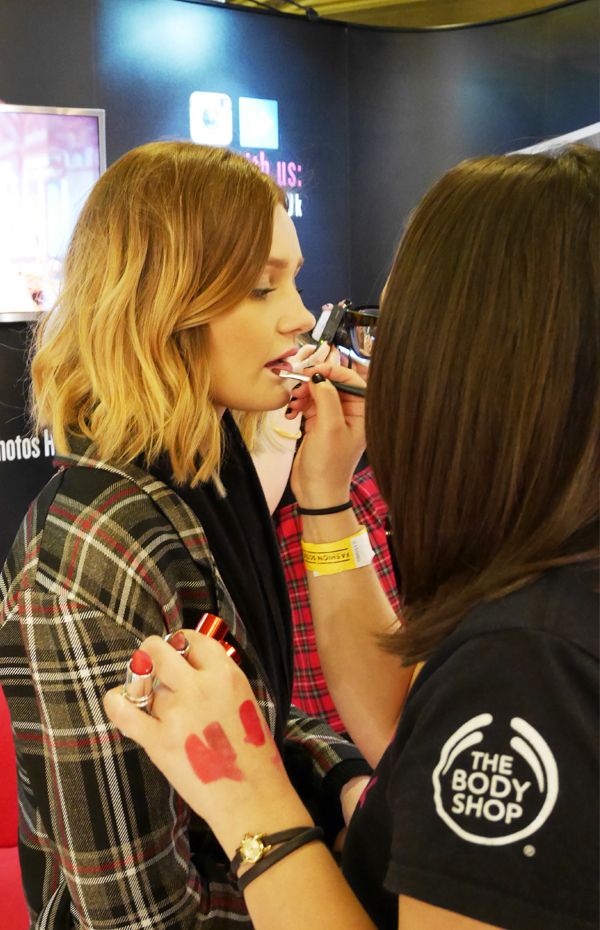 Makeup by The Body Shop
As I previously mentioned, I was asked to blog at Fashion Scout London in conjunction with Panasonic and the amazing
LumixGM1
camera (which, by the way has been an absolute dream!) Well, today was day one.. and oh my, what a day.
Firstly I trotted off to Andrew Barton in Covent Garden to have my hair done – this salon is the most friendliest one I've ever visited, everyone was so lovely! A guy called Jack did my hair and I gave him the almost impossible job of turning my ultra straight hair, curly, but.. being a pro and all that, he managed it! So at 9am this morning I was living the life of luxury AND drinking champagne, I was not tipsy.. Honest!
The press lounge at Fashion Scout was also pretty luxurious, free coconut water (the mocha one is amazing) and a free Bodyshop makeover, the lovely assistant gave me a burgundy lip – my all time favourite winter shade.
Lulu Lui
The first show was Lulu Lui. Tight yet scruffy topknots, pleats, ruffles, thick heavy heels and a splash of vibrancy – mostly in the form of strong citrus shades such as the beautiful orange below. There was also the occasional pop of pattern, which to me had a slightly Caribbean vibe. I was front row and sat next to the very stylish Beautycrush, aka Sammi, she was lovely and had a quick pose with me (fangirl moment!)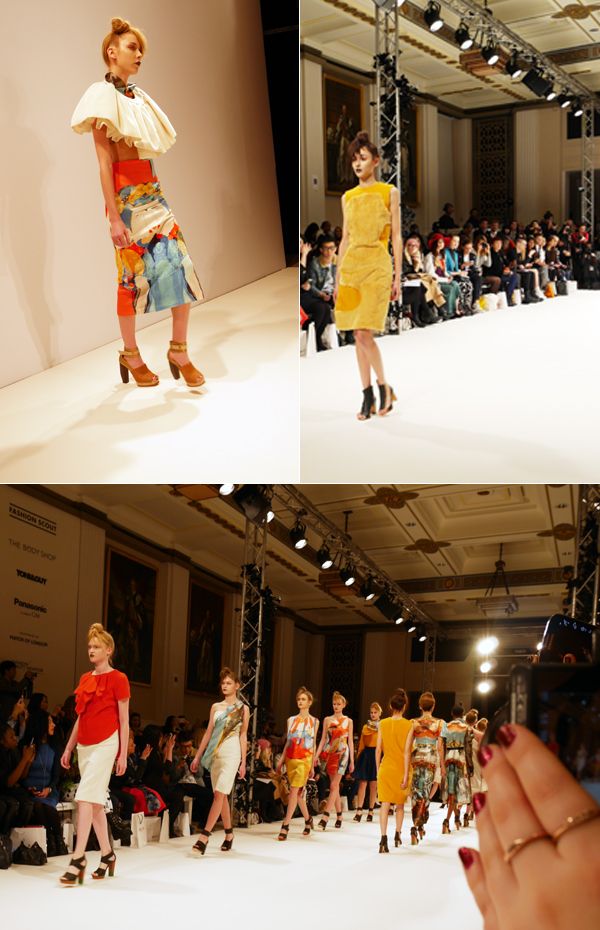 Jamie Wei Huang

This show started off with mostly strong navy's, mixed with structured pleats and lots of pure cream. My favourite outfit however was a beautiful baby pink worn alongside a grey & pink check, the pops of pink panelling sent me into girly induced frenzy and I now need to own this!! (Minus the head piece) Hair was pulled back into slick ponytails, which has definitely inspired me, we all need to wear ponytails more often!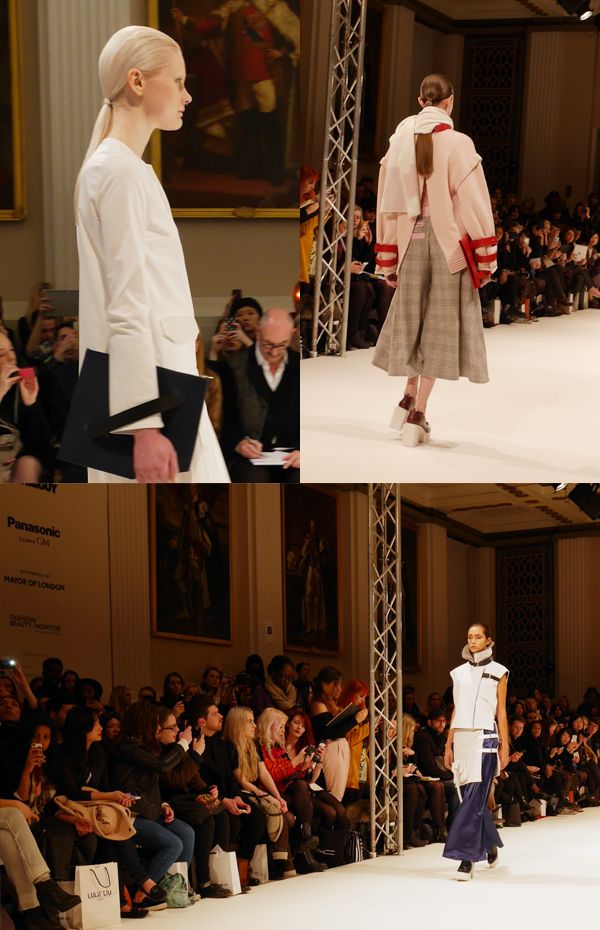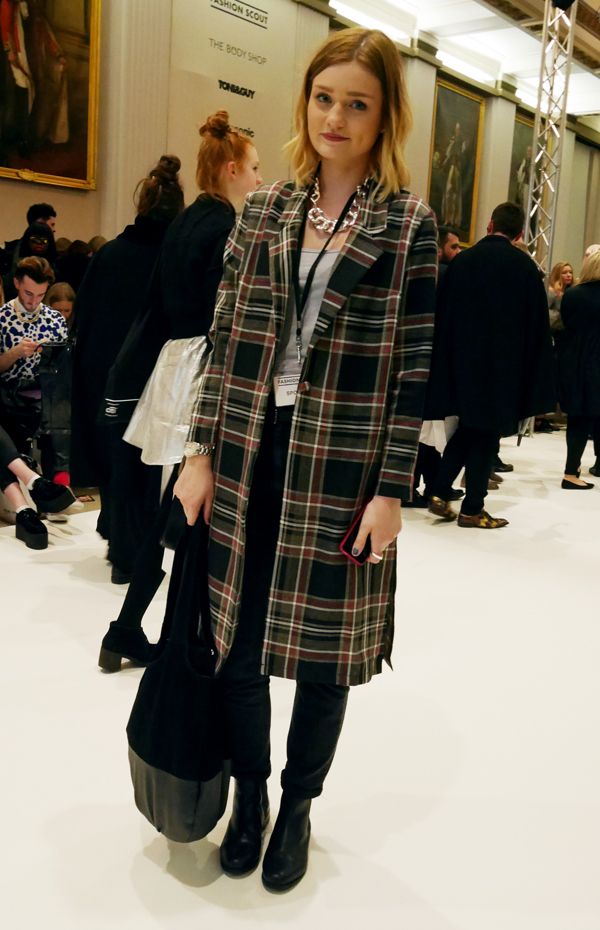 Ones to Watch
My favourite part of the day was the Ones to Watch show, which is ironic as I wasn't actually meant to be there! Thank goodness for team squeezed me in, because it was amazing. This show consisted of four new designers, Sarah Ryan, Carrie-Ann Stein, Hiroko Nakajima and George Styler.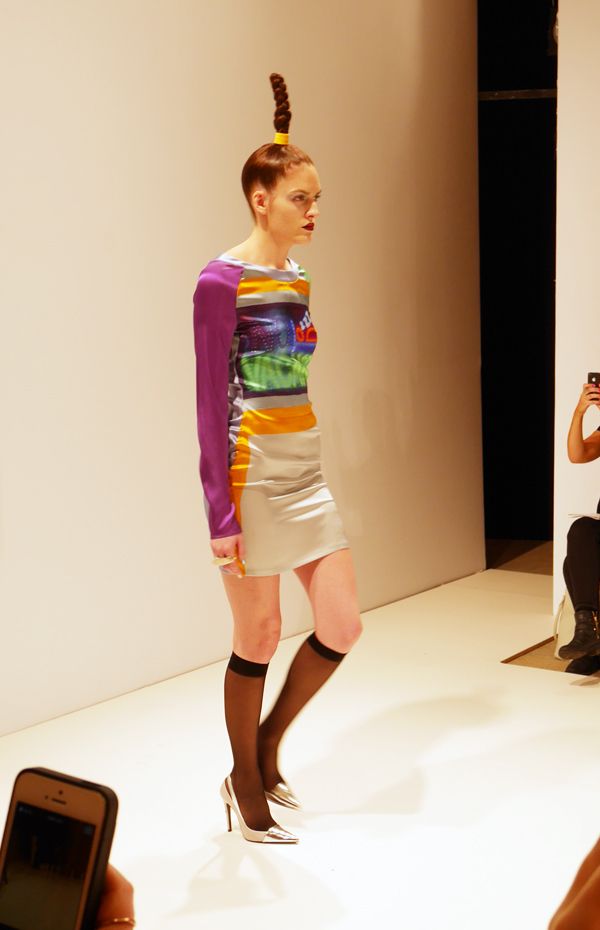 Carrie-Ann Stein was bright and vibrant with a very strong urban vibe. Squared over sized dresses with tight fitting skirts and knee highs. Hair was a bit bizarre, again channelling plaits but some vertical, but it definitely went with the overall urban, slightly out there feel.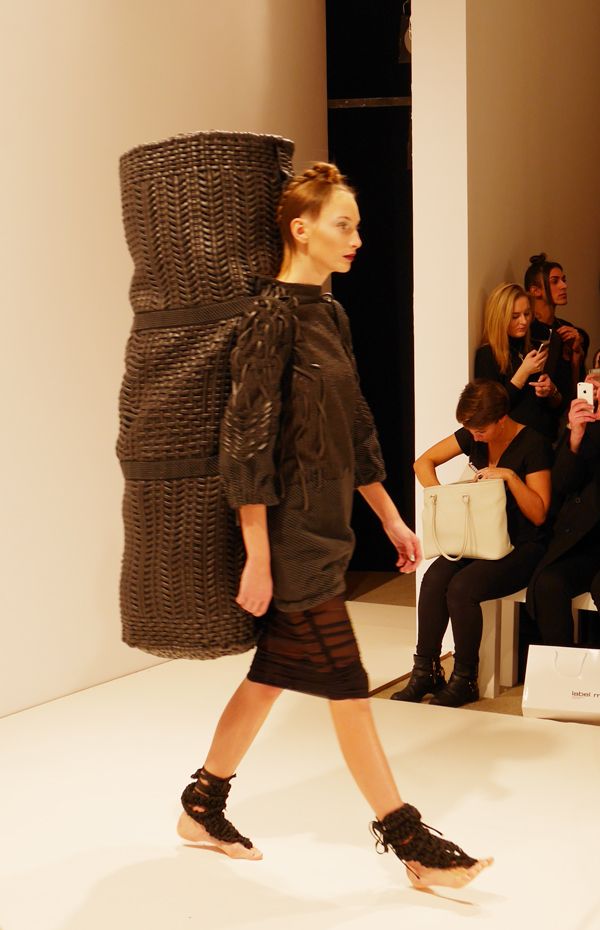 Sarah Ryan's collection was full of strongly mixed textures – soft cottons with hessian bags and hair was in a high plait, pulled tight towards the nape of the neck.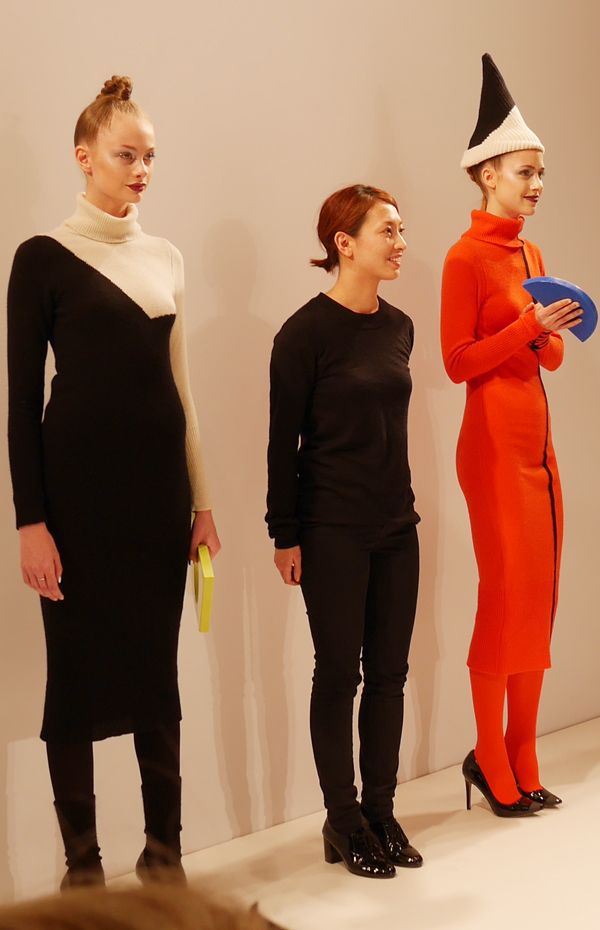 Hiroko Nakajima embraced colour blocking to a new level, interesting shapes and futuristic funnel hats. I noticed a lot of the outfits consisted of matching skirts and tights, which was a nice touch.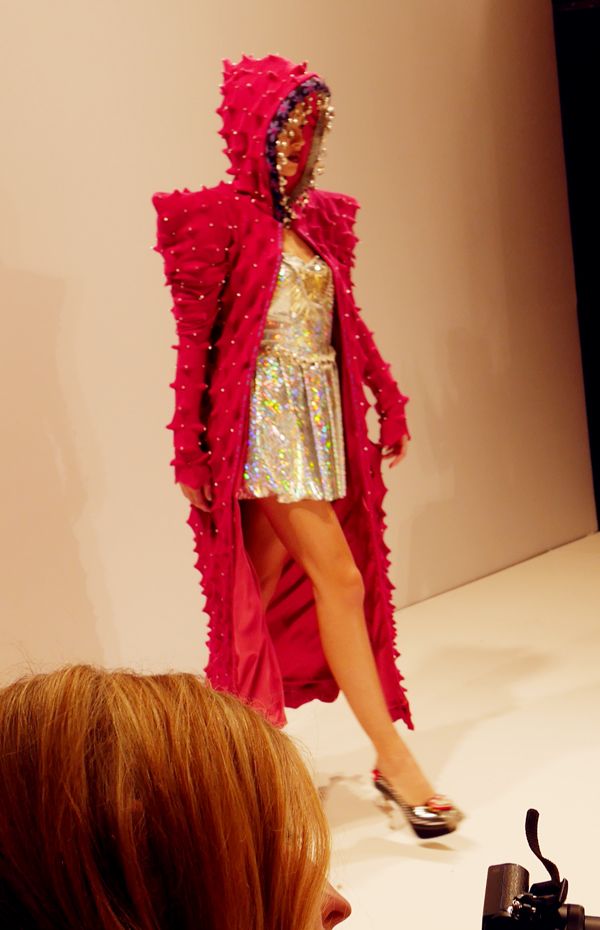 Lastly, my favourite.. George Styler. Over the top, glitter, sparkle, metallics, studs.. right up my street, obviously. The audience for this one literally looked like meercats, never have I seen so many flashes, iphones and cameras – the interest for George was a little manic, and I'm pretty sure we'll be seeing lots of him very soon.
So the first day was amazing, and I feel so lucky to have another 3 days to go! The LumixGM1 camera made my day so much easier. It was small enough to carry around, quick enough to snap the models on the runway and definitely a great way to document the shows. I need to have a play with the settings, as the runway lighting was quite orange toned, but the results on this camera is endless – very excited to test it out with tomorrows shows! For live updates follow me on twitter & instagram.
---
TWITTER

•

YOUTUBE

•

INSTAGRAM

•

PINTEREST