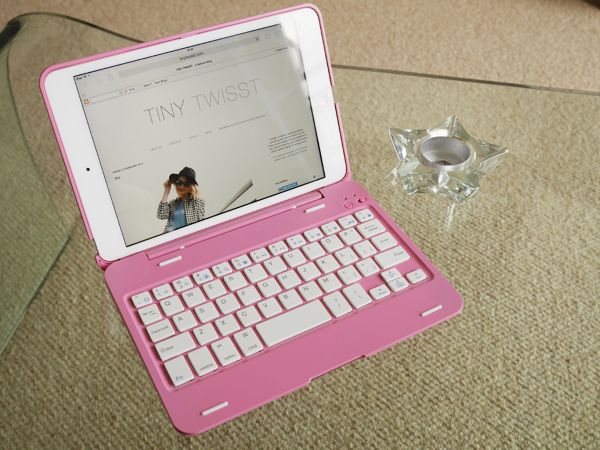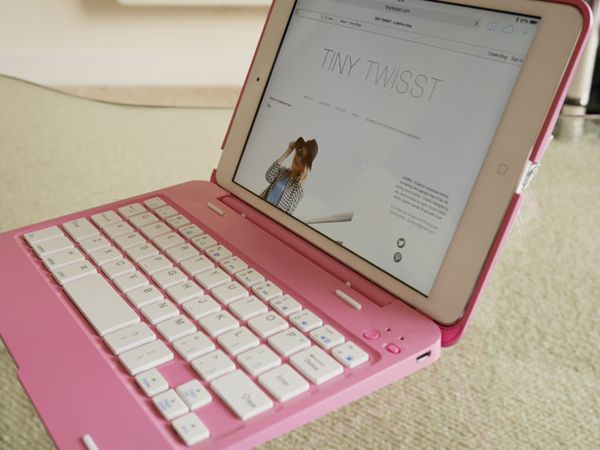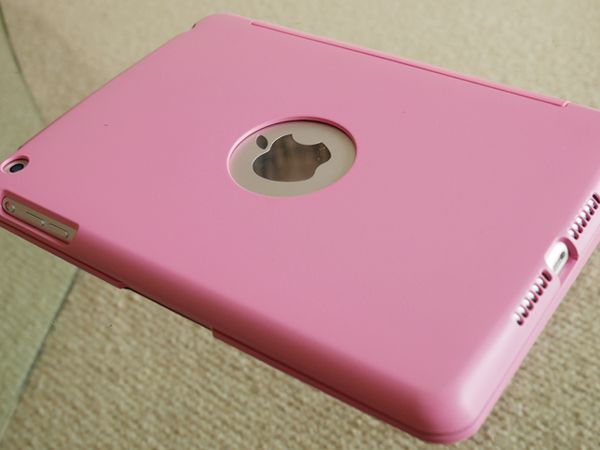 Keyboard iPad case – ebay
Today I posted a photo of my new
iPad
case on my
instagram
and so many of you asked where it was from, hence the reason for this different type of post this evening. I have been doing a lot of work at home lately as well as on the train… I have a little commute into the city from where I live and I realised I should make the most of the journey and get some of my massive to-do list done (rather than sleeping!) So, a week before my Fashion Week jaunt I brought myself an
iPad mini
, which I love, but I didn't realise how difficult it could be to type large amounts of text with. It's okay for Twitter, don't get me wrong.. but when it comes to a full-on blog post? Not so much.
Hence this wonderful keyboard case. It connects via blue tooth and is super easy to set up, it comes with simple instructions and it took me about 2 minutes – and that's saying something as usually I'm faffing around for ages with technology! (How old do I sound!?) It is a little heavy and clumpy when closed, but I guess that's not a problem when it proves itself to be so helpful! It comes in a variety of colours and you can pick it up from this
ebay
seller for just £22,
with free delivery
!
While you're here, you can also follow
Tiny Twisst
via
Bloglovin
', on
Twitter
which I update daily, as well as
instagram
, where I post many photos of useless things BUT the occasional handy iPad case! Keep up to date with the world of Laura, it might not be overly magical, but it can sometimes be handy..?
So a few quick updates.. at the moment I am blogging full-time, so let me know of ANY posts or videos you want to see as I have more time on my hands to get it done, which is very exciting. I'm definitely wanting to get my
youtube channel
back up and running as I miss it! Also, it's coming up for the deadline to advertise on
Tiny Twisst
for the month of March,
so click here to see more info on that
!
---
TWITTER

•

YOUTUBE

•

INSTAGRAM

•

PINTEREST