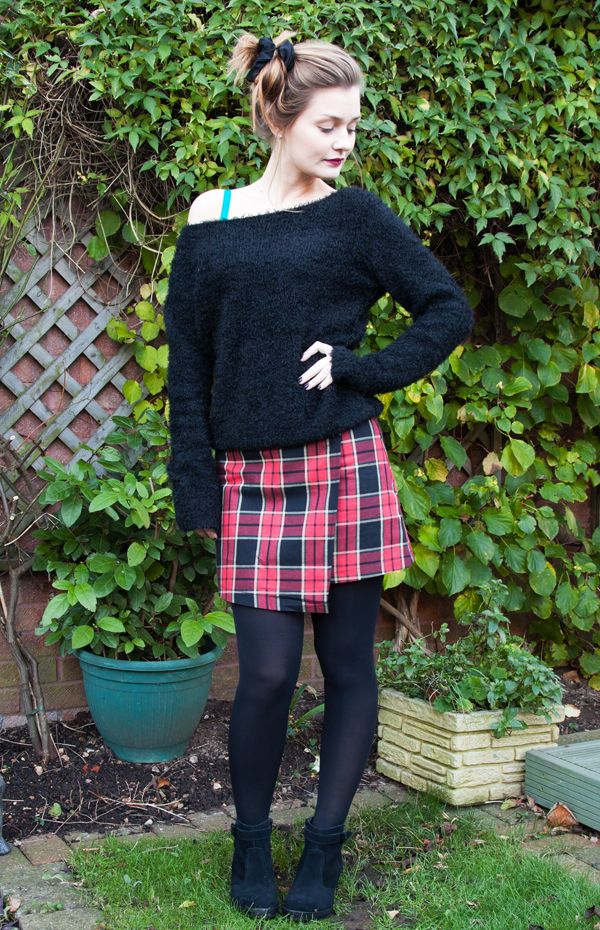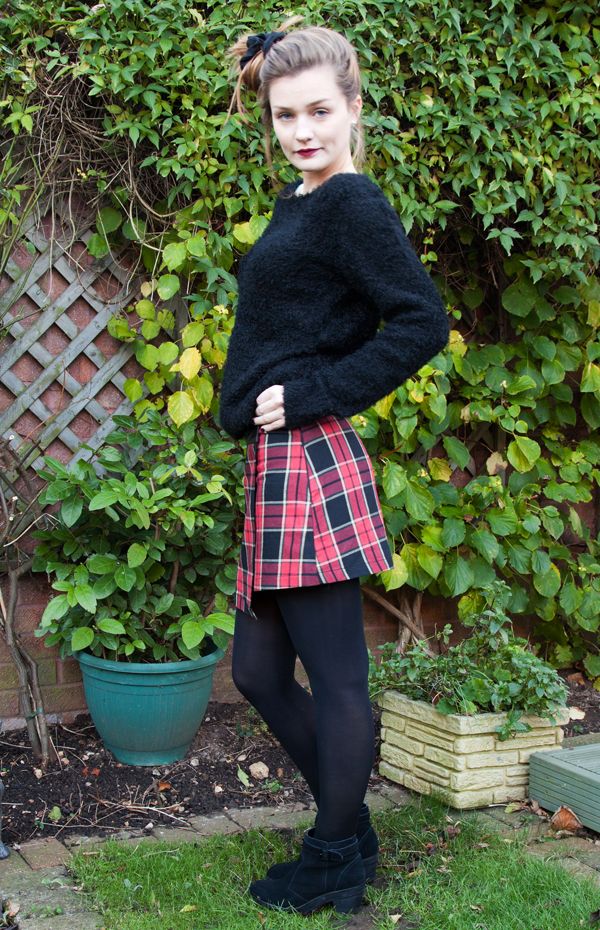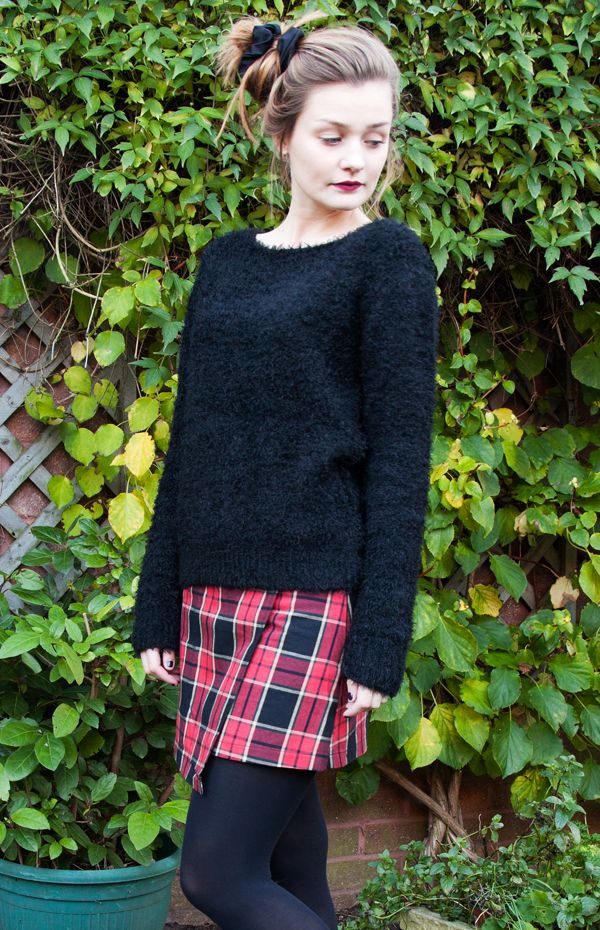 Tights and Scrunchie – Primark
Ahh another bit of tartan.. sorry if it's boring you, but it's obviously not the case with me! I love how this skirt has a wrap-over/kilt feel to it, almost makes it a little more traditional feeling and definitely something a bit different. I have also been loving this whole fluffy jumper trend right now – SO SOFT. This one is a little cheapy I picked up from the faithful ol' H&M, but
Topshop
sell some extremely comfortable ones for a little more dollar, these are my favourite because it's like wearing a teddy bear.. or being one..! They are available in a wide range of colours too, I have the
baby pink
and
blue
.. ahh heavenly! I do tend to go for pastel colours when I can, if i had my way I would wear pastels every day.. and diamonds, obviously.. most likely these Diamond Earrings by Diamond Queensland.. swoon.
So it's been a while since I posted last and if you read my latest post/twitter you will have seen that I have been moving, so I guess that's a good enough reason! I am all moved in now and start my new job tomorrow, all very exciting. I have a new blog photo location now as well, so keep your eyes peeled for that, it's very different. Oh, I also chopped all my hair off too.. it's all change over here!
Now I'm off to wikipedia to research football lingo.. the joys of living with a boy, you can't understand a word they're saying..
---
TWITTER

•

YOUTUBE

•

INSTAGRAM

•

PINTEREST
*This post contains sponsored links, all views my own.