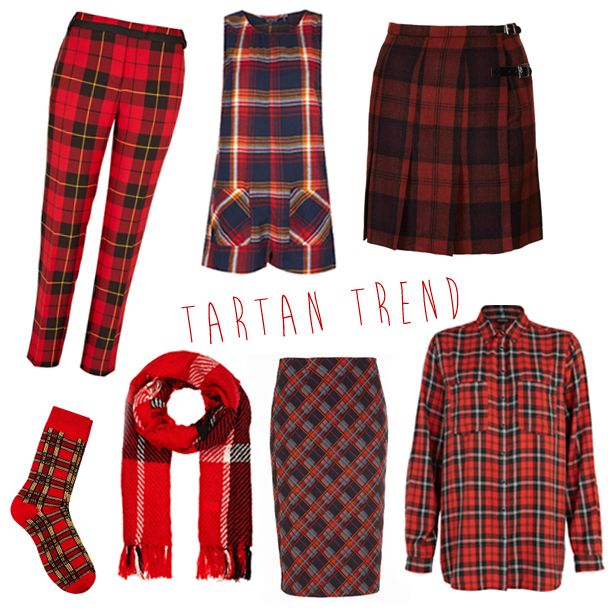 This is a trend I will definitely be partaking in, in fact
I kinda already have
.. so on trend, darling. Anyway, tartan isn't something I ever thought I would happily wear, I'm not sure why but it just never really took my fancy. If you had told me way back that this would be on trend in 2013, I'd have probably (definitely) laughed.. however, now it's the complete opposite. I love the brightness of it as well as how classy it makes any outfit.. it has a certain touch of class to it, and I definitely can't say no to that.
Whether it be a subtle scarf to brighten up a black outfit, or a full on pair of tartan trousers (worn with a nice warm black jumper, yum) tartan is the way to go this Winter. Here are my picks of the key items you should be looking for on the high street – god bless that place of joy! All of these items can be dressed up or down, which is fab for saving some wardrobe space. For example, the shirt – wear this on it's own for maximum tartan effect, or wear under an over-sized black knit jumper and let the collar do all the talking. Haven't wore those fancy patent brogues yet? Pair with ankle grazer skinny jeans, and show off these socks – remember, showing off cool socks is actually, well, cool these days!
So make sure you
recycle all the old clothing
filling up your wardrobe, and make some room for the tartan prints, you definitely won't regret it.
Have you purchased any tartan items for this winter yet?!
---
TWITTER

•

YOUTUBE

•

INSTAGRAM

•

PINTEREST