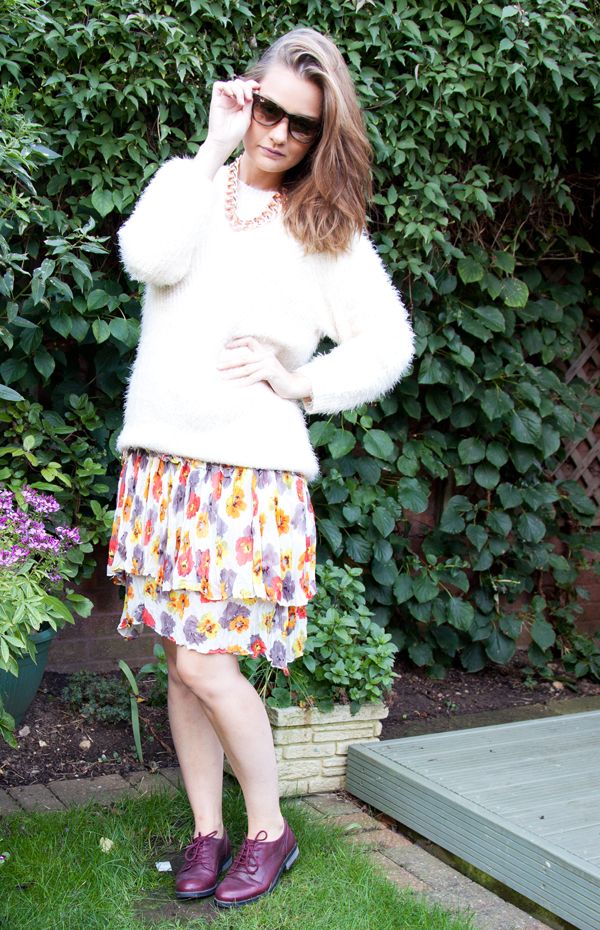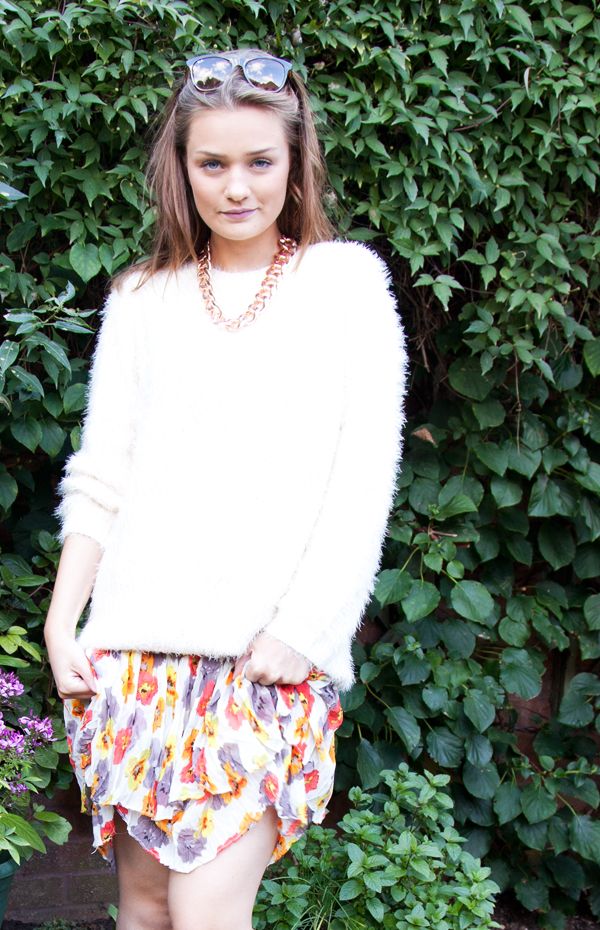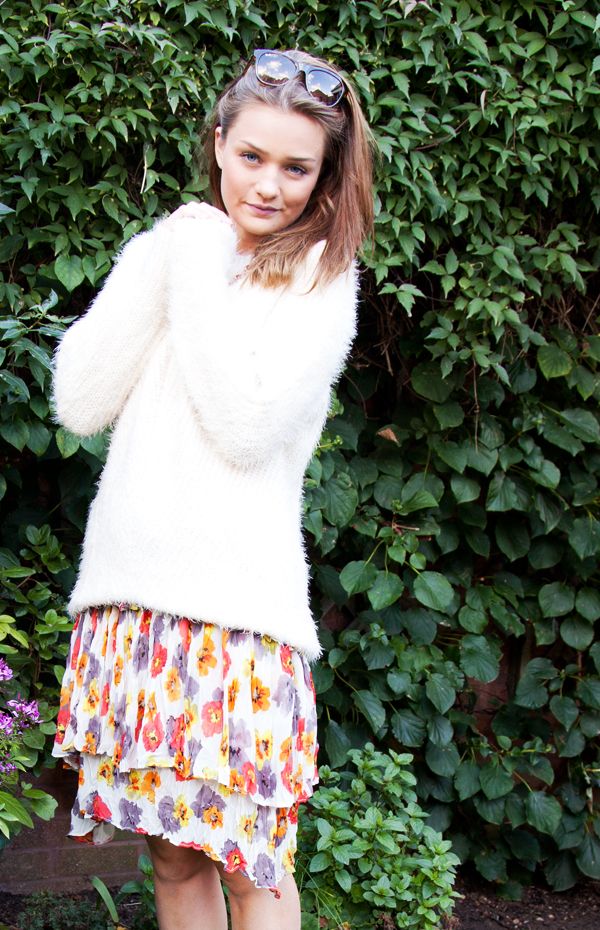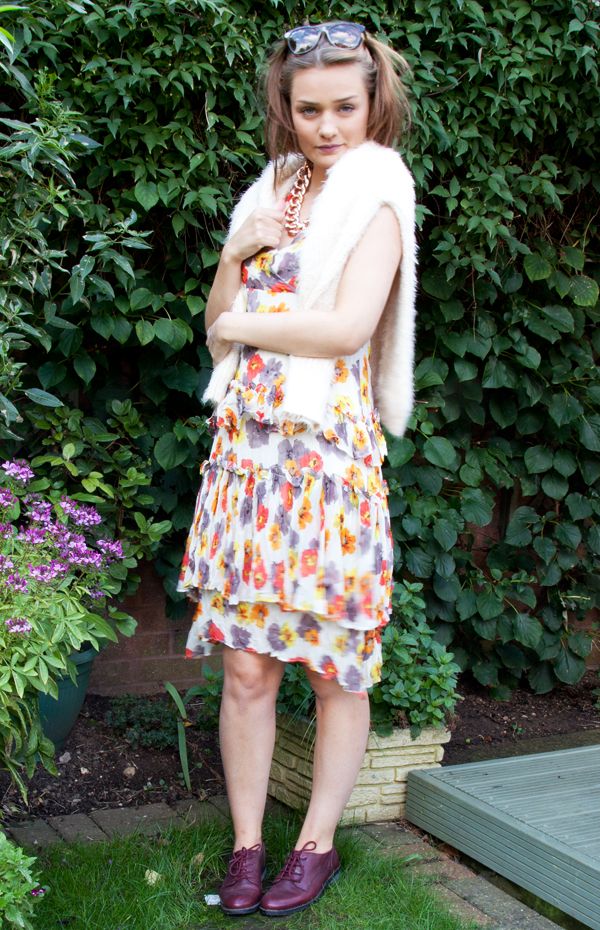 And the jumper is out! This is actually my Mum's but I thought I'd steal it for the day (cheers Mum!) because it is literally the softest jumper in the world, so cosy it's amazing. You know what makes it even better?.. It was £9.99. H&M, this is why I love you. I had been saving this dress for a nice summer post, which never happened – damn you winter! But anyway, I actually prefer it when worn with a nice big jumper, and it also means you can still wear those summery dresses for a while longer. The colours in this are so pretty too, and pretty Autumnal!
As it's Winter I have been searching high and low for the
perfect winter coat.
I have decided this year that I need not one.. but two. It may just been greed, but I'm putting it down to pure practicality. Now I have my nice big, warm coat already (thanks
Topshop
) and I am on the hunt for a lighter jacket, something I can wear shopping without having to strip off every time I enter a shop.. it's actually a difficult task, so if you see anything, do let me know!
---
TWITTER

•

YOUTUBE

•

INSTAGRAM

•

PINTEREST