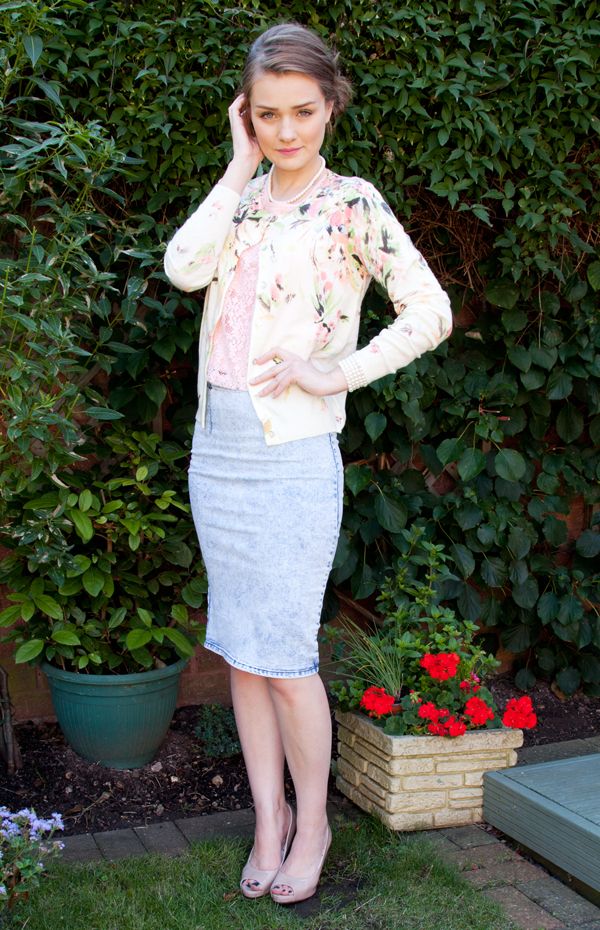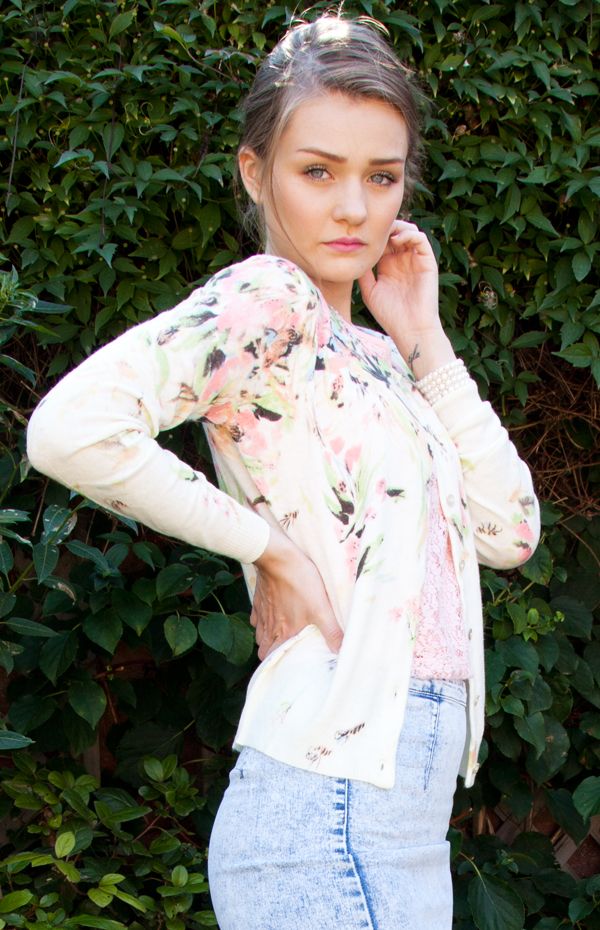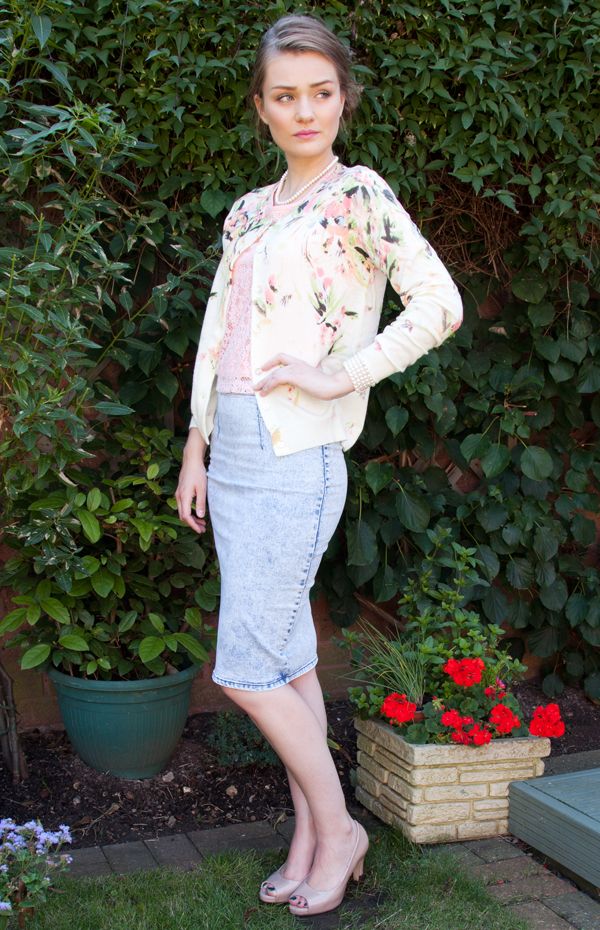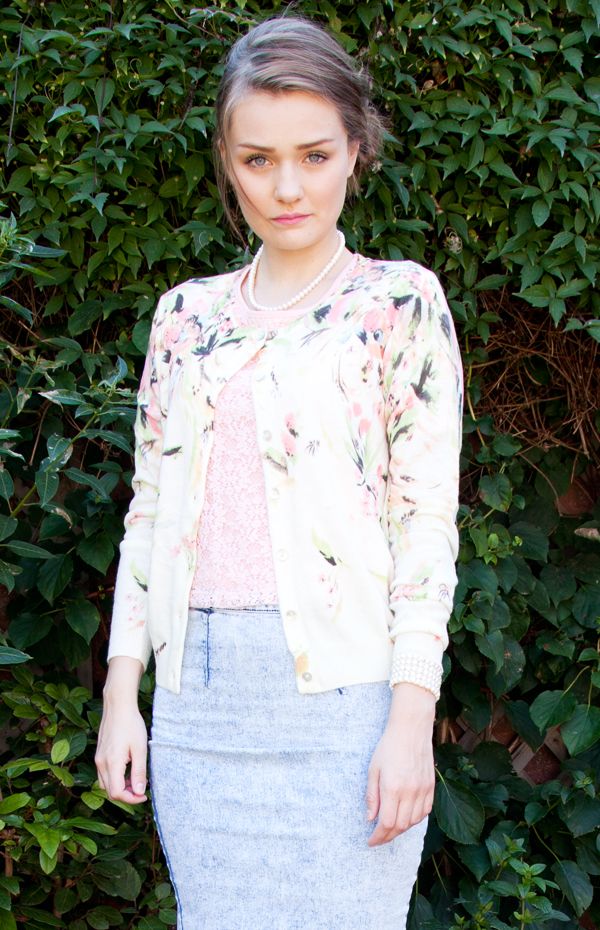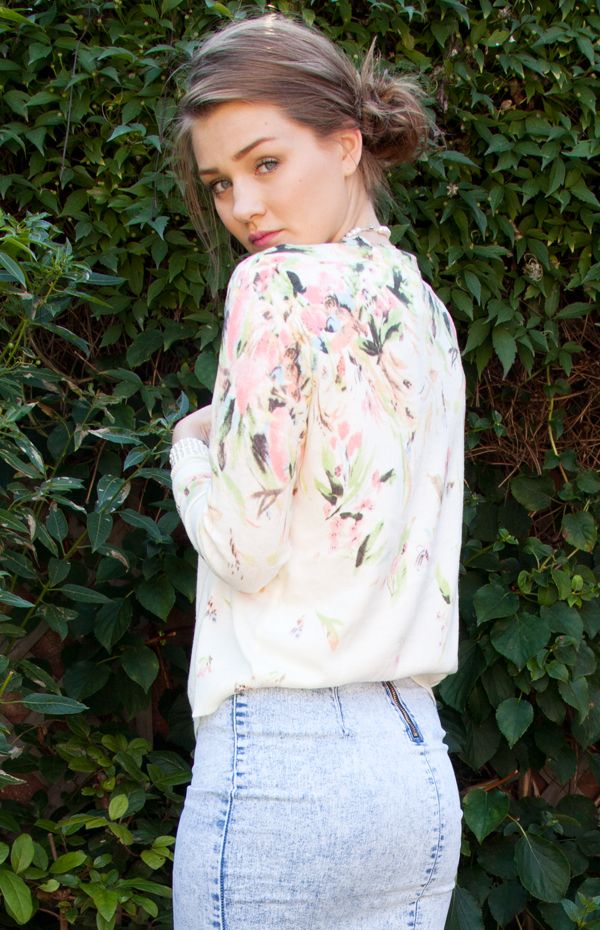 Necklace & Bracelet – John Greed
I fell in love with this Choies cardigan as soon as I saw it. I love items that can be worn with loads of different colours and styles, this is definitely one of those. It can be worn with greens, blues, browns, baby blues, lemons, peaches and pinks like I have here – the list seems to be endless. The pattern is extremely girly yet still modern, keeping this ultra cool cardigan bang on trend. I paired it with this little Topshop number, pink lace = heaven, and this Glamorous skirt which is another one of those 'wear with everything' items. I love the acid wash it has as it helps keep this outfit from being too dated – I like my vintage/retro styling, but I don't want to look like I've been stuck in a time warp. Lastly I had to wear my John Greed pearls with this, classic jewellery with an outfit like this is a must.
This is a scheduled post as I'm currently on holiday, but I'll still be reading all your comments!
---
TWITTER

•

YOUTUBE

•

INSTAGRAM

• PINTEREST