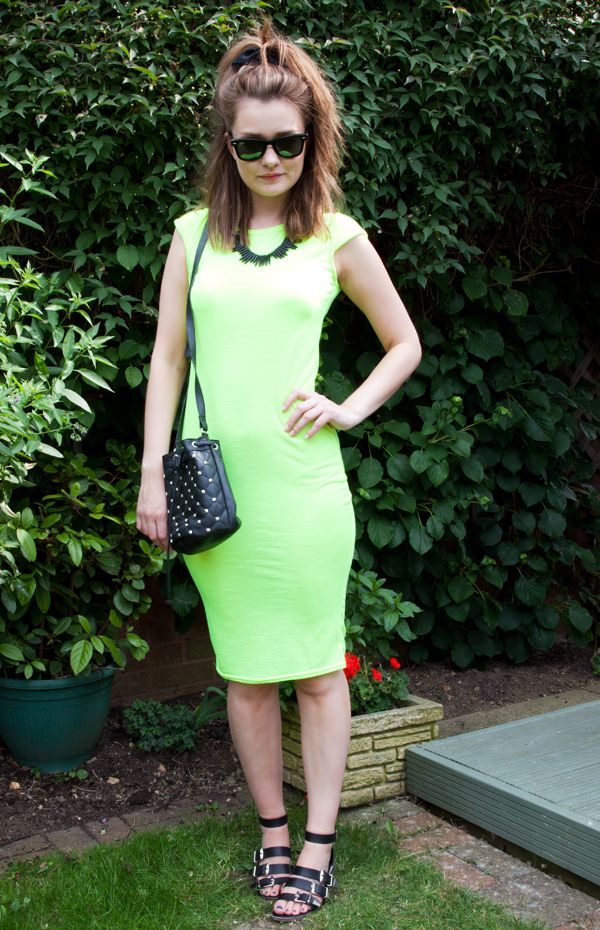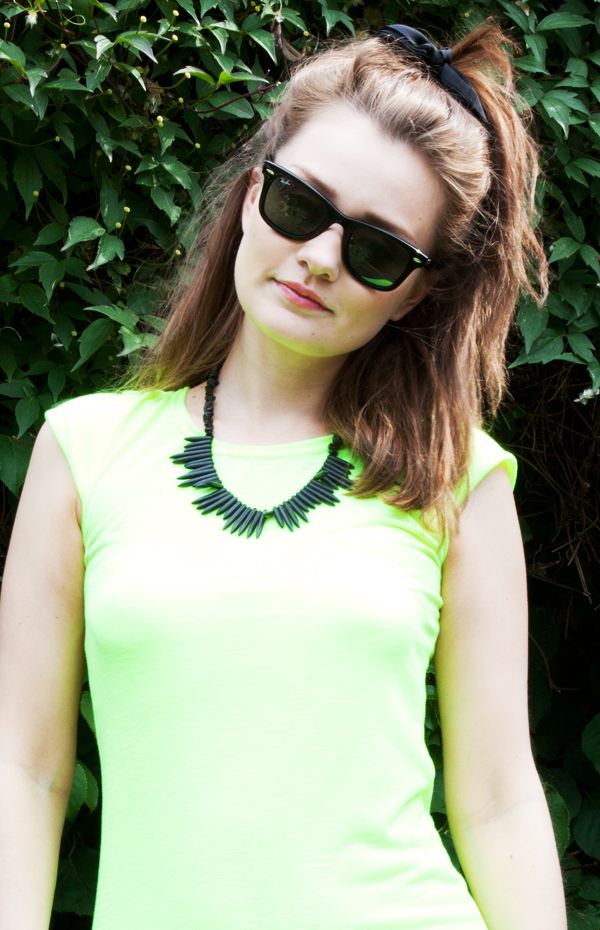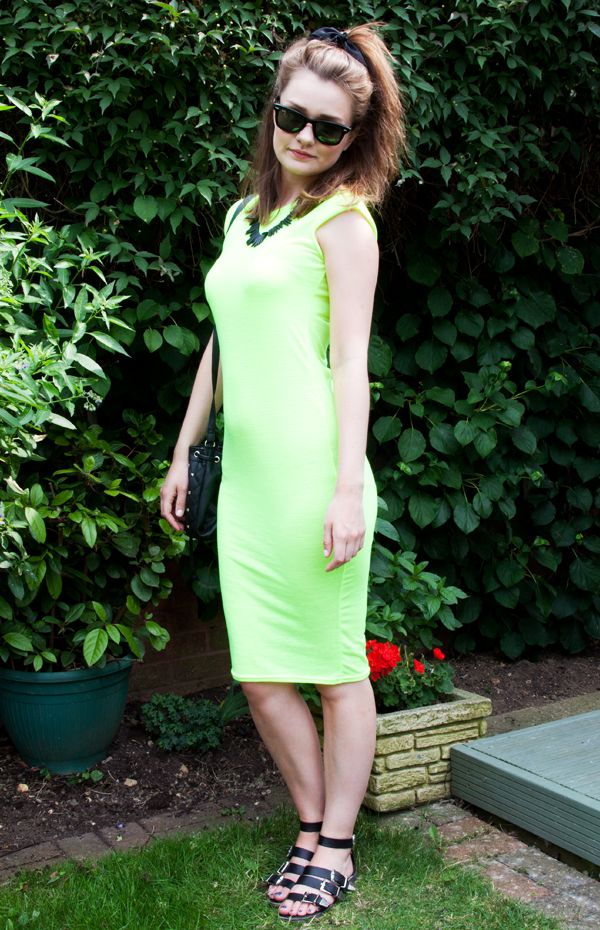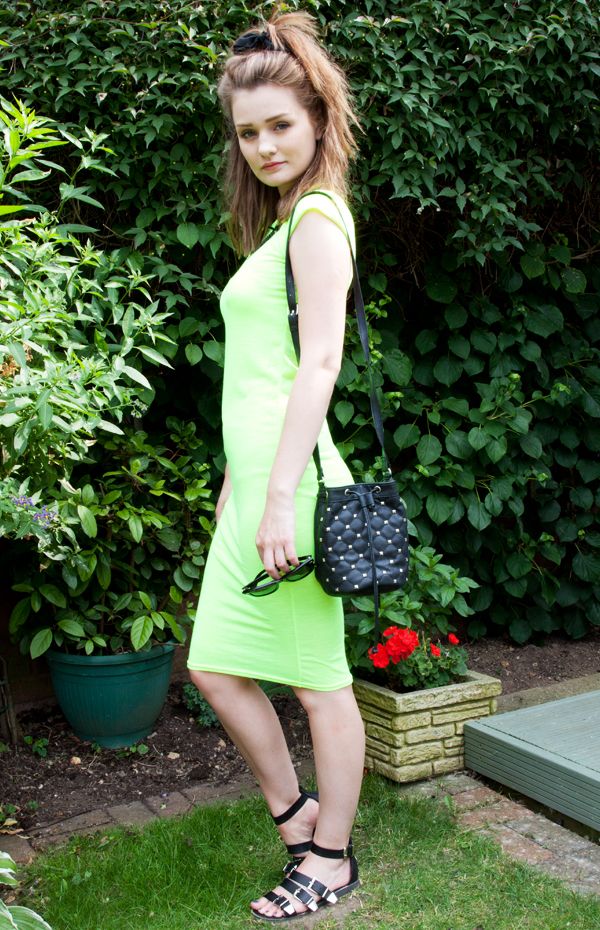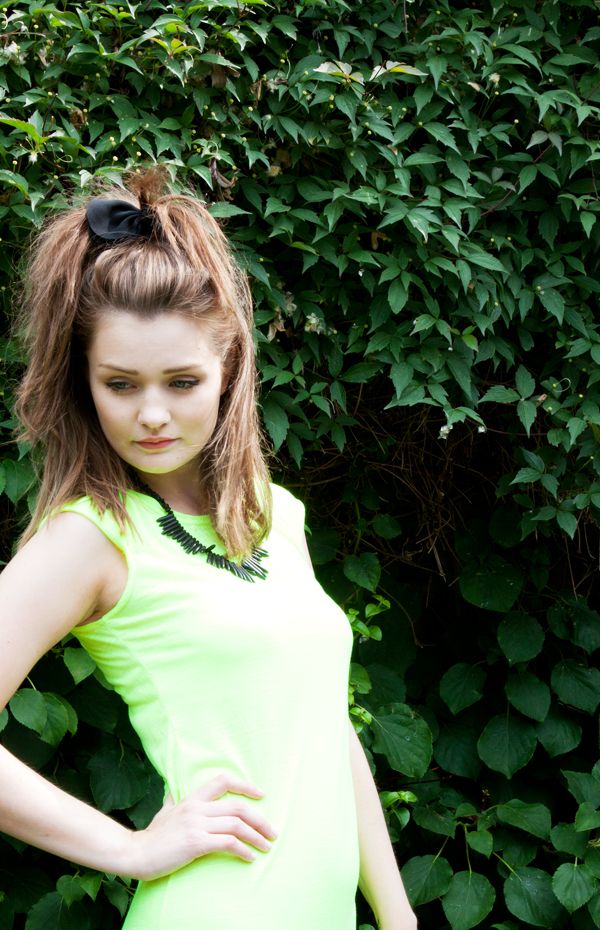 In celebration of this current weather.. todays post is well, pretty bright. Neon isn't something I was ever a huge fan of, until recently when I realised it is actually pretty flattering – it makes you look extremely tanned. Throw away the fake tan, stop sweltering in the sun and don a neon dress – it works wonders. Being a bit of a see through one I think this would be great over a bikini by the pool, I love how cool this looks worn casual. I paired it with a hairstyle I probably sported when I was 10 (loving these retro hairstyles!) and all black accessories, my Mum actually brought me this necklace today (thanks Mum!)
H&M
winning
again
on the accessory front. Also, I may never take these RayBan's off, smitten!
So as I just mentioned we have been having some lucky weather in England, loads of sun and maybe even a heatwave (you can stick around Mr. Sun *please don't jinx it!*) I'm not quite sure where my weekend has gone though, it seems to have flown by.. I'd quite like it back thanks.
P.S. Check out this bargain dress AND get a 20% discount when you use the code LP20LOV – valid until 10th September.
---
TWITTER

•

YOUTUBE

•

INSTAGRAM

•

PINTEREST