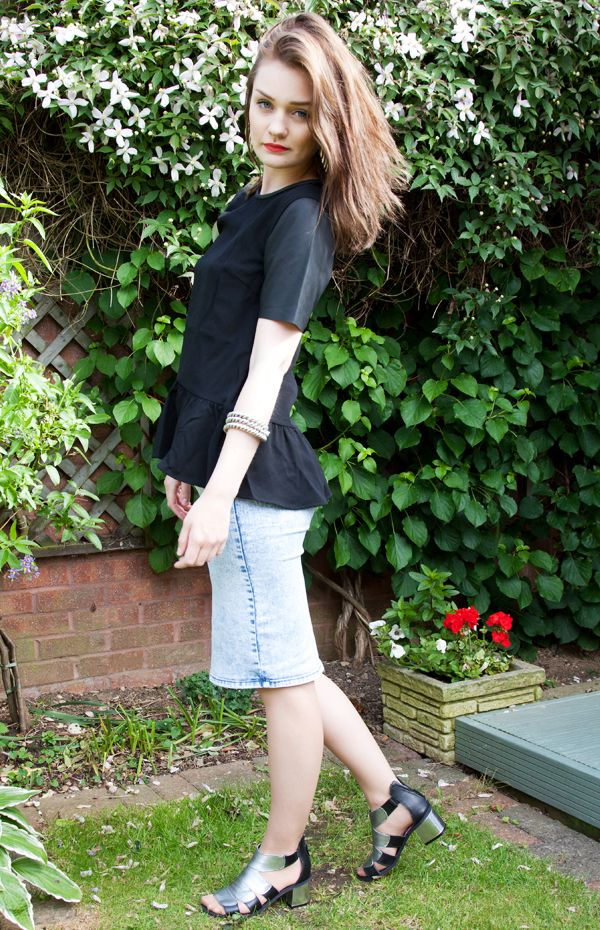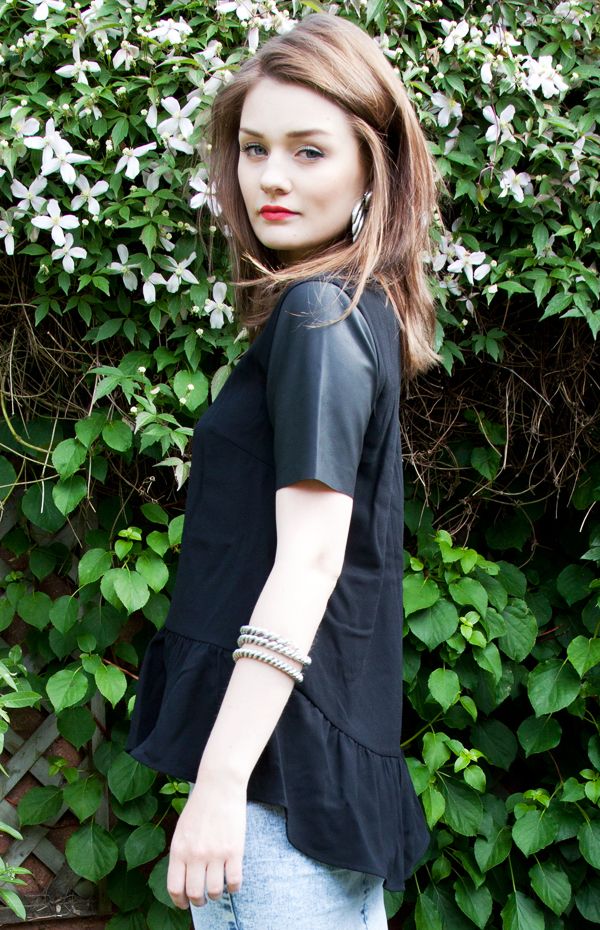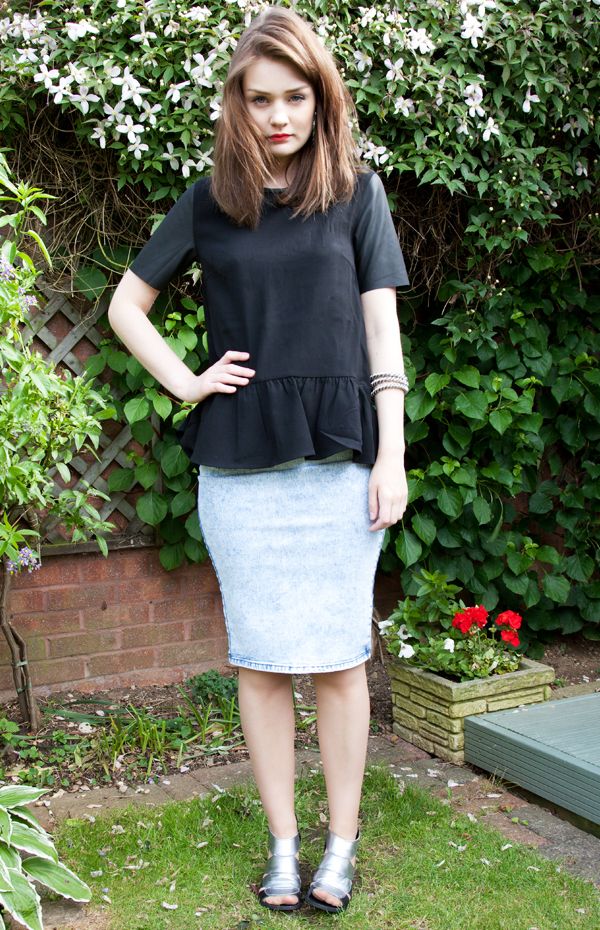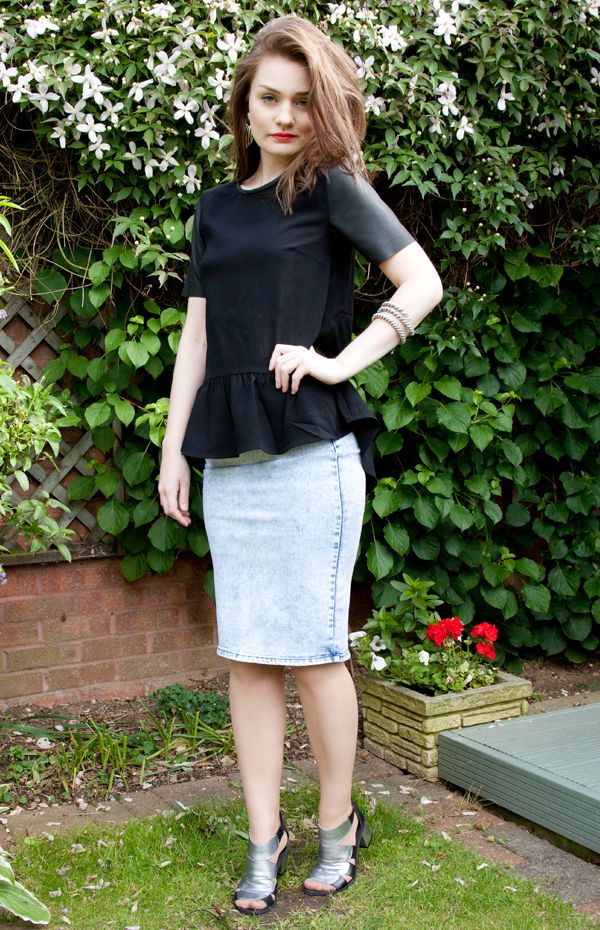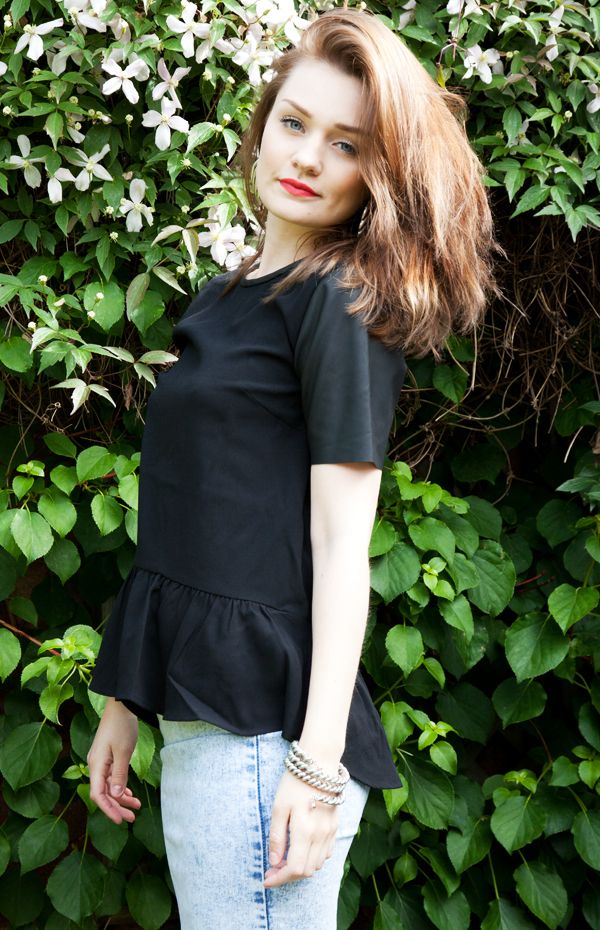 So first things first, if you follow my
Twitter
you might have seen my extremely excited tweets about the fact that Tiny Twisst has been shortlisted in the Cosmopolitan Blog Awards!! YES, you read right! I couldn't believe it and literally screamed, ran around in circles and then read it 5 times just to make sure. Anyway, I have definitely been nominated and I am in the running for the 'best new fashion blog' category (category 4) and it would mean the absolute world if you would take 5 minutes to give me a quick vote. You have to vote for every category for it to count, so you will definitely find some lovely new blogs to follow!
So, now we can move onto the outfit! This Glamorous acid wash denim skirt is literally my summer outfit saver at the moment, it's so versatile, works in any weather and looks so nice with so many outfits – jumpers, crop tops, blazers and of course a nice baggy over sized peplum with leather sleeves – yum. I was overjoyed when I found this hidden in the
H&M
sale recently, so much so that I left it a little crumpled because I was so excited to show you it. I do love these summer sales! You all know I'm pretty fond of my leather detailing! These are also my bargain Office shoes, a fiver! Yes £5.. I have been doing pretty well with the bargains, definitely makes a nice change!
---
TWITTER

•

YOUTUBE

•

INSTAGRAM

•

PINTEREST