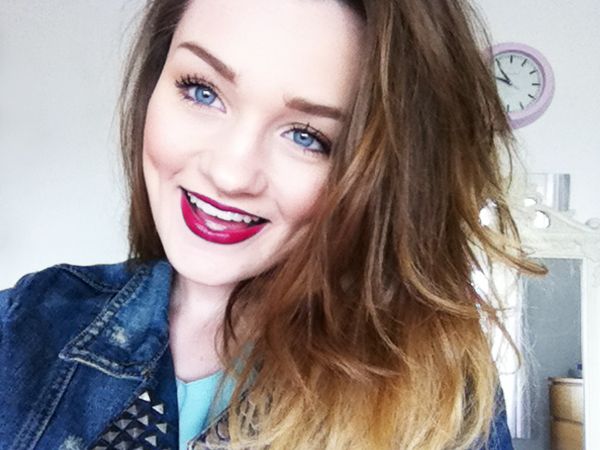 One thing you lovely lot compliment me on a lot is my hair and trust me, it hasn't gone unnoticed, so thank you! It does tend to baffle me a little because my hair is the one thing that annoys me the most – trust me, it's always bad hair days galore over here! Anyhow, I thought because of the comments I get about it, I might start a few random "hair-themed" posts and I'm pretty sure you get bored of seeing photos of me prancing around in various clothing, anyway, so here goes..
The first two products that I want to bring to your attention are a couple of new purchases for me. After a night out at the weekend and sporting some extremely fluffy/frizzy/generally annoying hair, the morning after I decided I needed something to officially sort the mop out, make it shiny.. maybe even bring it back to healthy form (considering I had used copious amounts of hair products, heat and hairspray that evening – I wasn't really overly surprised at the horrific after effects)
First things first, a hair mask.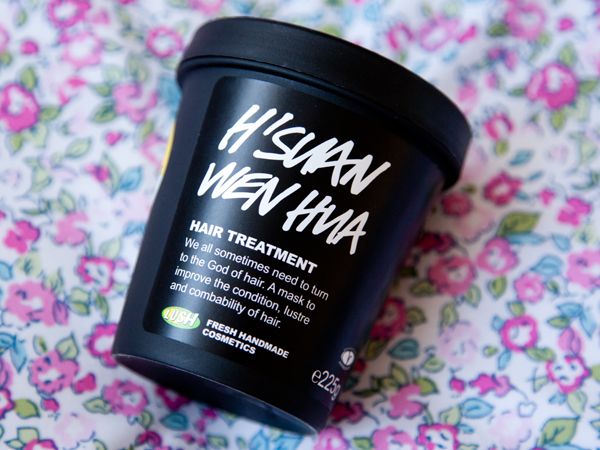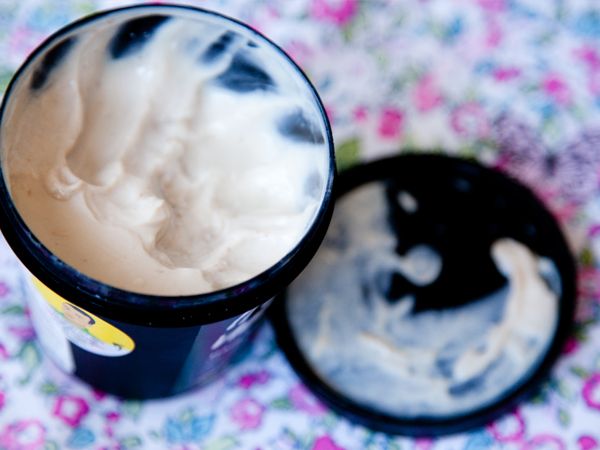 The answer to all my prayers. On visiting LUSH I was tempted by the fact that it contains fresh ingredients (bay leaf, watercress and olive oil to name a few) and it just had a certain smell that made me believe this would be a good purchase (yes, a smell) Plus, the man behind the counter told me it made his hair feel nice and fluffy, and he had good hair.
You simply apply this to dry hair, leave for 20 minutes (I went the full-hog and left mine for an hour – WHAT, it needed it!) and then wash off as normal. Hey presto – good smelling and healthy feeling hair. The thing I liked most about this product was that my hair didn't feel overly silky and unruly after, various 'conditioning masks' I have tried in the past have left me with hair I can't do anything with.. and actually feeling somewhat greasy?! This one however left my hair feeling perfect and I managed to get a brush through it without pulling off half my scalp – always a bonus.
Next up is my favourite – the sea salt shampoo.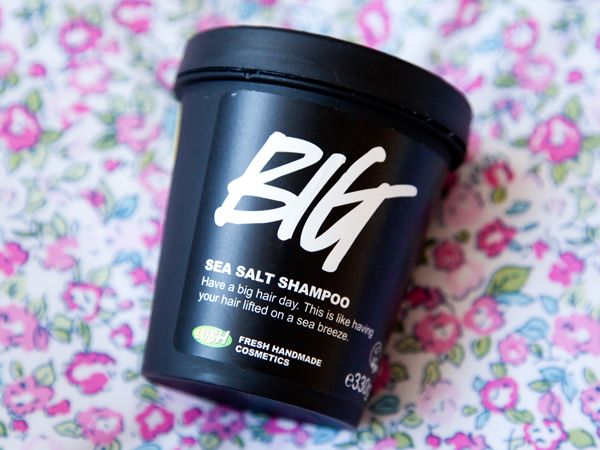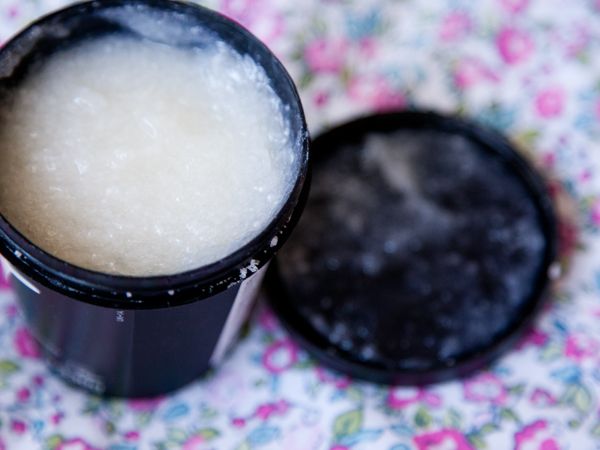 I'm not quite sure what possessed me because shampoos in a tub have never really appealed, but I suppose I was on some sort of hair mission and this, also, smelled really good. It is made to create big hair and volume is something I am always striving for – but rarely actually end up with. I wasn't expecting this shampoo to actually have pieces of sea salt in (I know, read the damn label Laura!) but it does and it is almost like an exfoliater for the hair.. a pretty good concept. You only need a tiny scoop (otherwise trust me you will end up with squeaky hair) and on the tub it says to wash you hair twice – if you like. This is definitely one of the best shampoos aimed at the volume market I have used. It made my hair feel light and I definitely had more volume and thickness.. plus is smells amazing (and the smell lasts in your hair the next day, which again seems to be a rarity)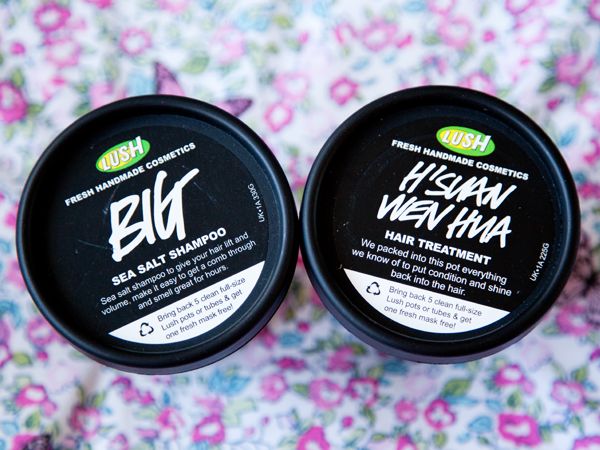 Using these products together seems to be the ultimate dream team. My hair has hardly any layers so sometimes that can drag it down, but after using these I found my hair felt much lighter and less weighed down which obviously equals volume.
I'd definitely say give these products a go. A lot of you ask me how to look after ombre'd and dip-dyed hair, so the mask is definitely something that would work for that, just leave it on a little longer than the recommended time and apply most of it to the bleached sections.
As for the shampoo, it might be a little pricey (considering you can buy shampoos so cheap nowadays) but you can always use it as a 'treat shampoo'. Use it only when you simply need a good hair day and it'll last longer. LUSH also do a similar thing as the back to Mac – so if you take back 5 empty black posts, you get a free fresh face mask – that's worth a splurge it itself!
---
TWITTER

•

YOUTUBE

•

INSTAGRAM

•

PINTEREST