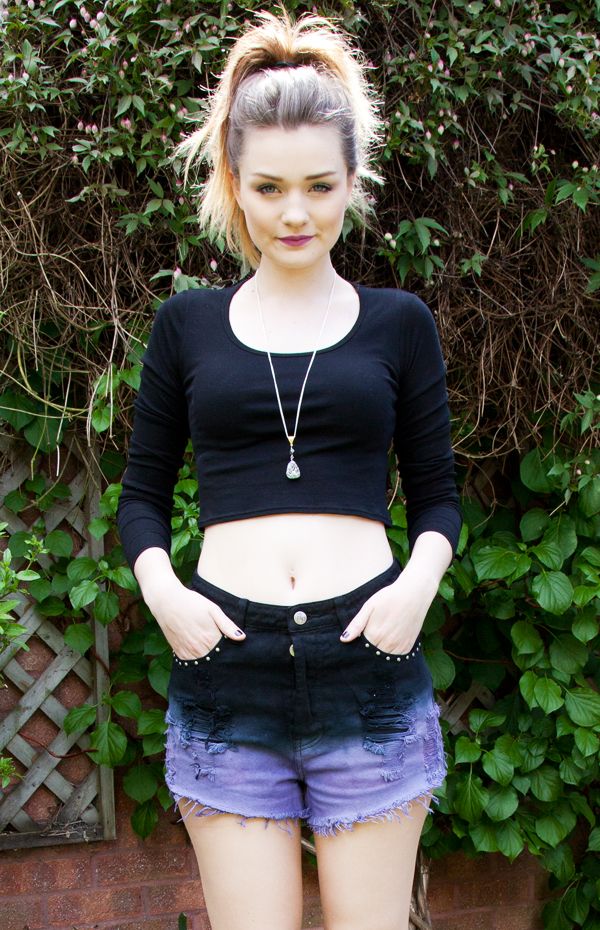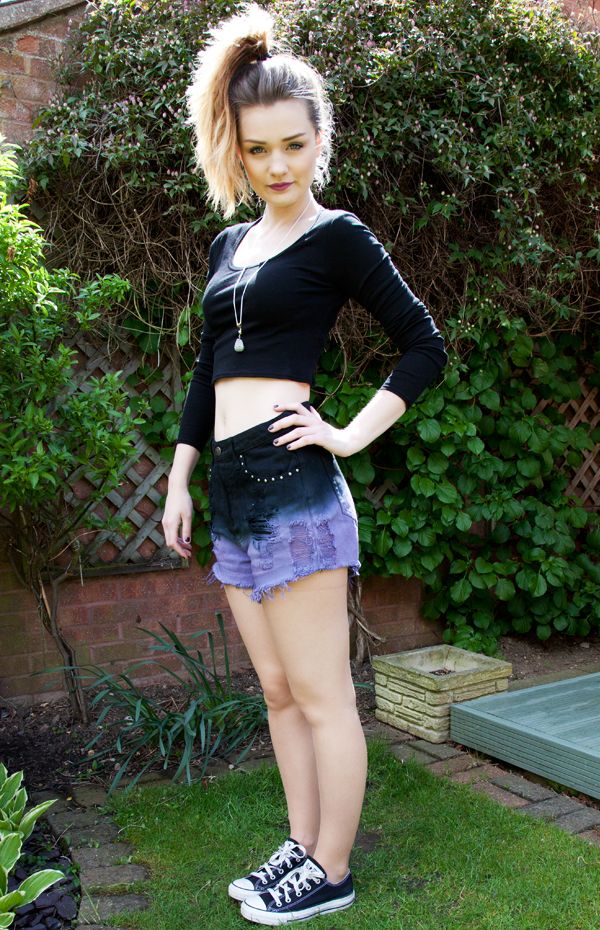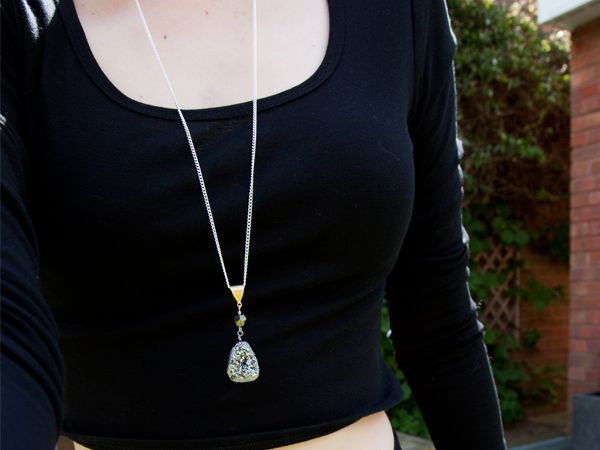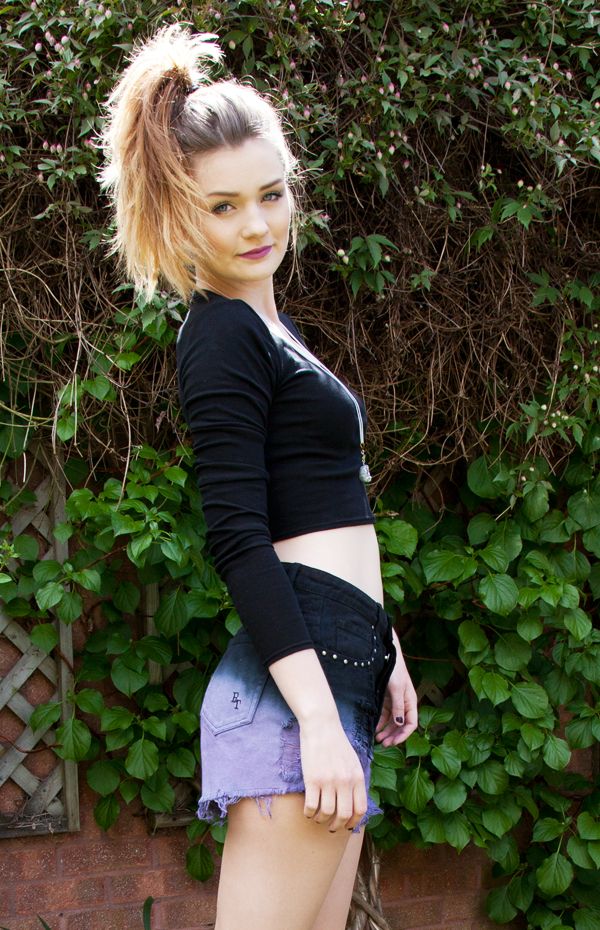 Lipstick – MAC, Up the Amp
I love me a bit of dip-dye and for that reason.. I love these shorts! I do tend to wear alot of black, even in summer, so the pop of purple is a little refreshing and brightens up an outfit. Not only is the dip-dye a lovely touch, they are decorated with pocket studs and the brand logo (is it just be that enjoys a good brand logo?! :/) Also, when I first tried these on I was amazed at how high-waisted they are! I hardly wear any bottoms that aren't high-waisted these days just for the fact that it is such a flattering style and fit, not only that but they look great with a crop top (without flashing too much belly!) This moon-rock style necklace was the perfect addition too and it is SO sparkly in 'real life', great for a magpie like myself.
So I am about to nip off to the cinema, for the second time this week! I saw The Great Gatsby earlier in the week and absolutely loved it – what an amazing film! I had my doubts and thought it was just another hyped up film, but this one is a must-see. Not only is Leo some great eye-candy, but the clothes and styling in it is amazing.. it has made my obsession with fifties styling spread over to the twenties.. flapper dresses, here I come..!
---
TWITTER • YOUTUBE • INSTAGRAM • PINTEREST