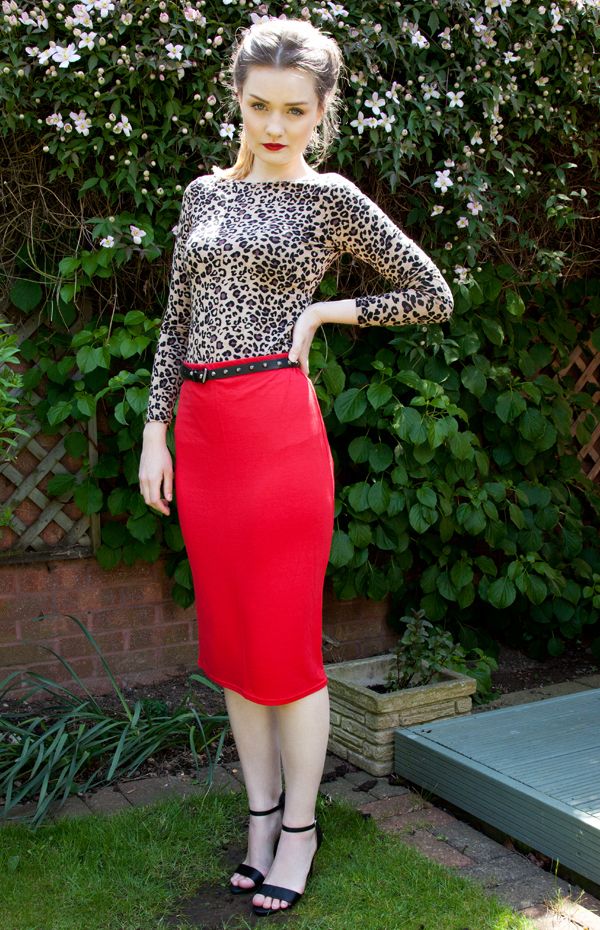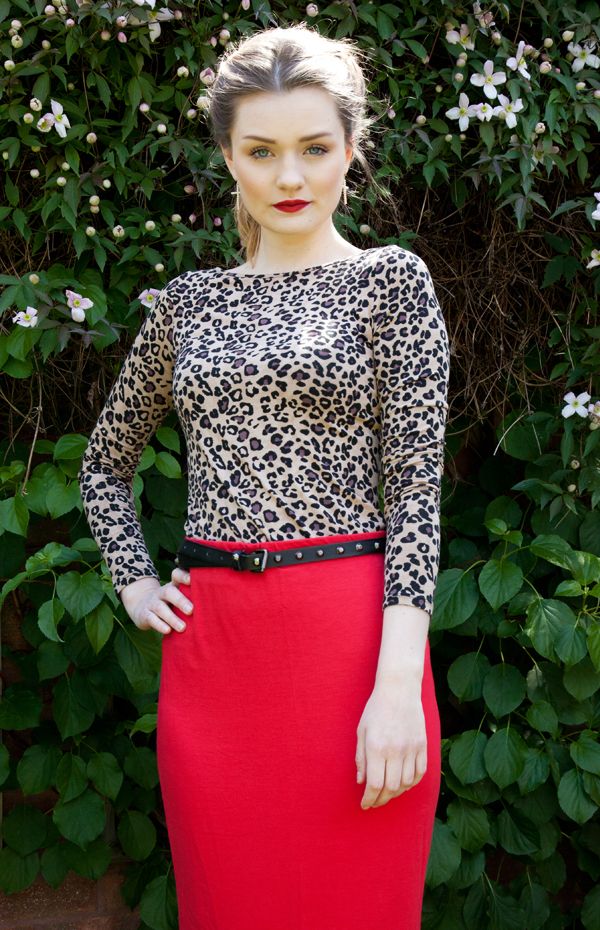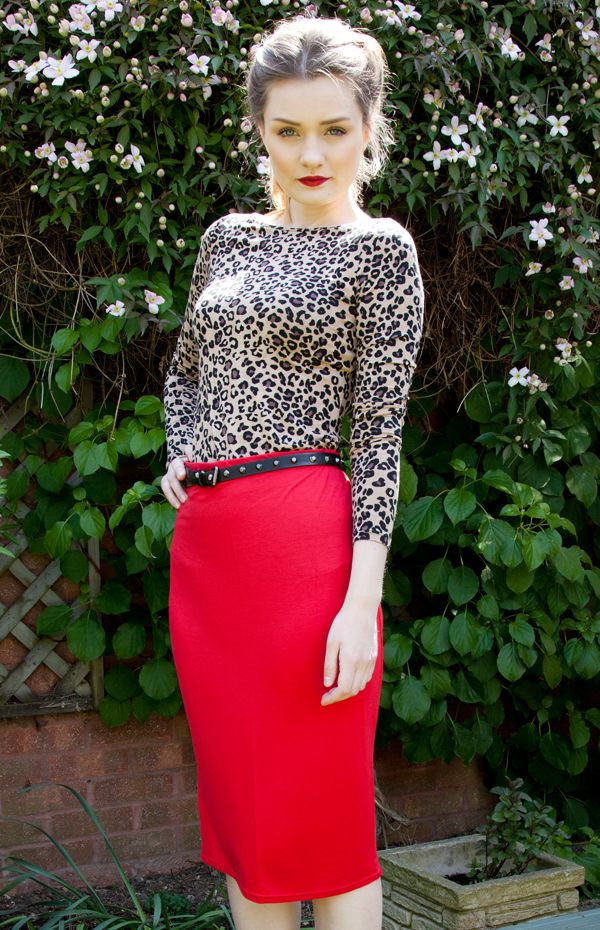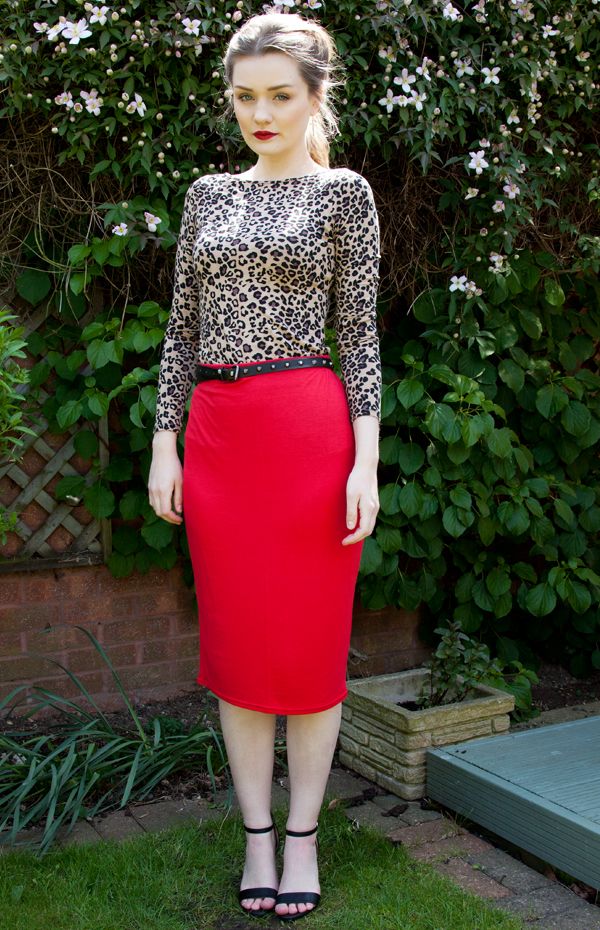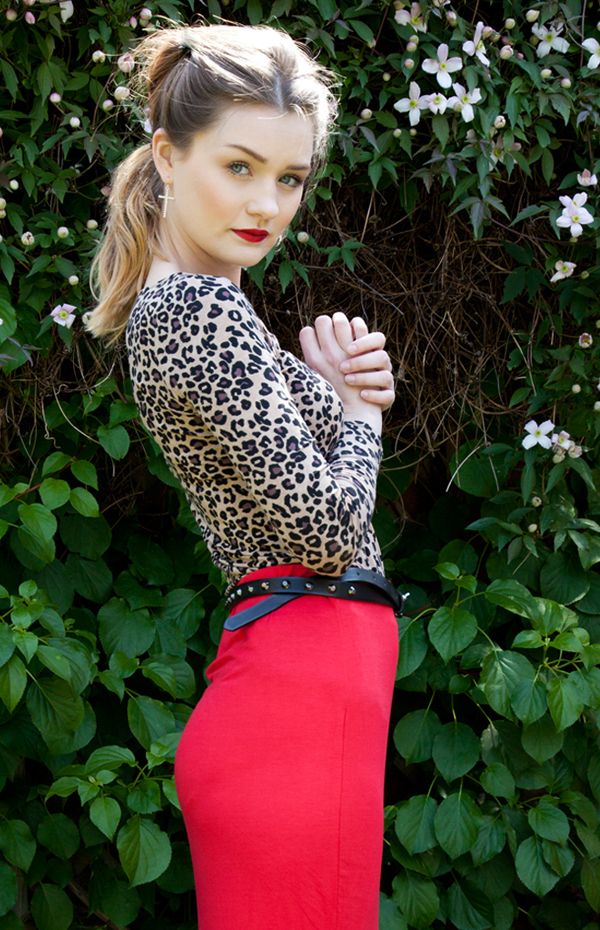 Once I received this skirt, I knew I needed some sort of print to set it off, especially as I don't generally wear alot of red. Now, leopard print and red mixed together is definitely something I have never dabbled with before. However, as you all know – I have been loving the slightly retro styling at the moment and whilst having a massive clothes clear-out, I came across this old top crumpled in my cupboard. I thought I'd give it a go.. and one might say it is the perfect match – love at first sight, if you will, and I would quite agree. This bright block colour skirt paired with this busy leopard print, slightly neutral top is the perfect pairing – somewhat a little daring but I think it works. A nice simple Zara-esque pair of heels to finish it off. By the way.. you should definitely take a look at the amazing price of this skirt.
I hope you all had a brilliant bank holiday! I definitely enjoyed a few chill-out days and of course, a massive shopping trip with the Mother which was surprisingly overdue! I finally got my hands on some black/grey
Topshop Mom jeans
, so I was extremely pleased (yes, they are as flattering as all the bloggers are claiming them to be!) A hyped up piece of clothing.. worth the hype?! Well I never! 😉 I will be styling them up on here sometime soon for you too!
---
TWITTER

•

YOUTUBE

•

INSTAGRAM

• PINTEREST