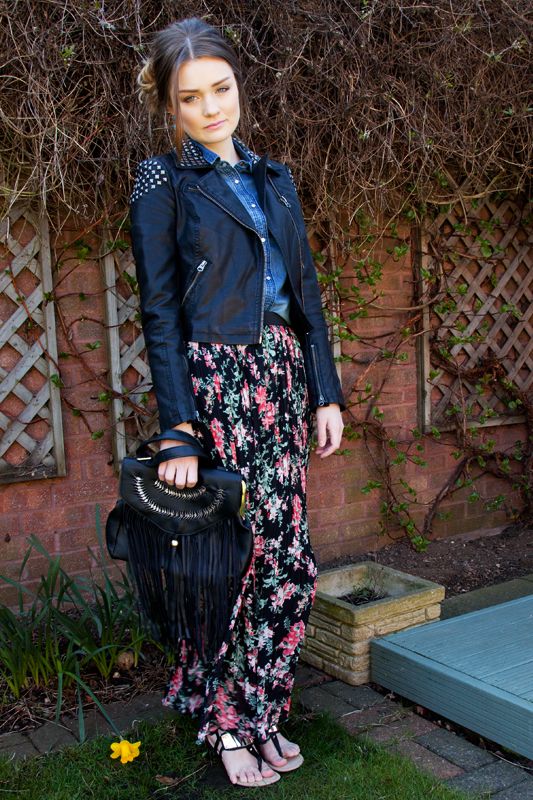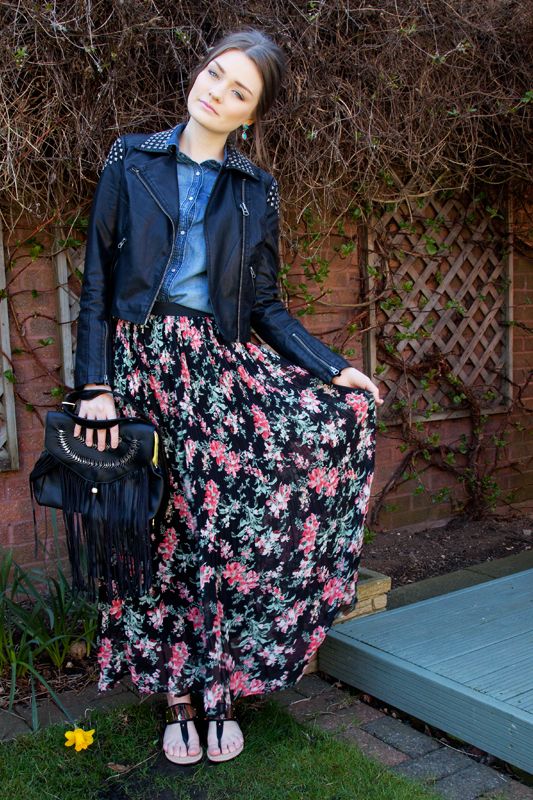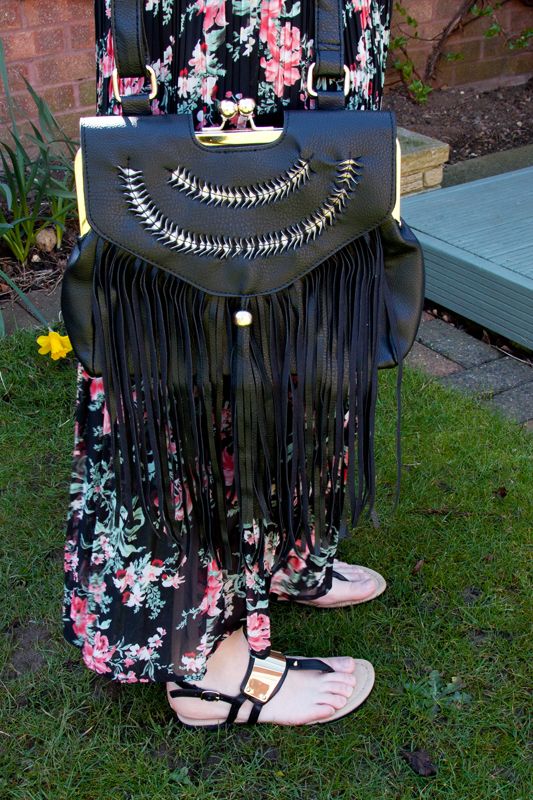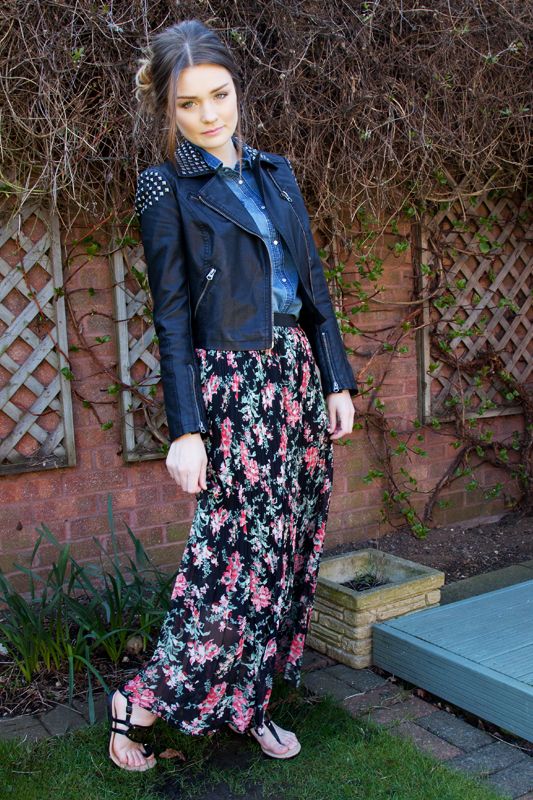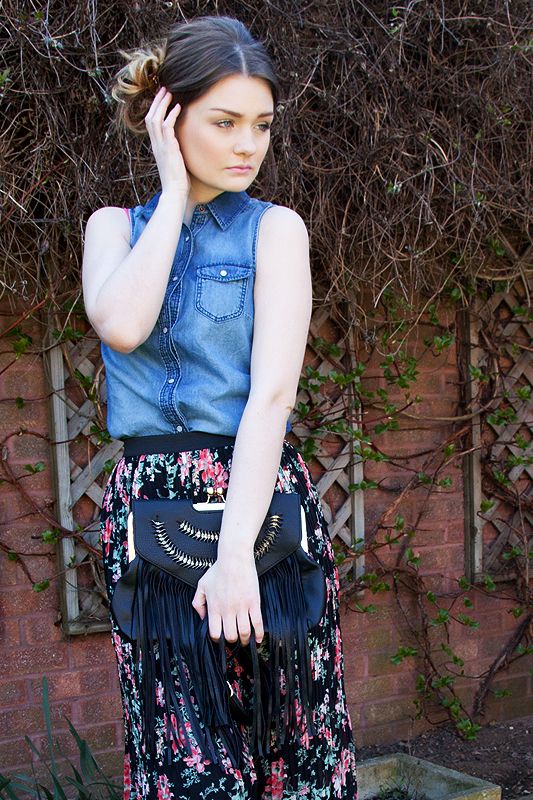 You might remember a little while ago I posted about this marvellous floral shirt dress? Well, this is the skirt equivalent, isn't it beautiful!?
Mina
are definitely becoming my fast favourite place to source what I now call the three f's… feminine, floaty, florals. I know I'm going to get so much wear out of this maxi skirt this summer because it literally goes so nicely with everything – a simple white shirt, a pink vest top, a black crop top, the list goes on. I decided to pair mine with this denim shirt and leather jacket, because we're not quite at summer just yet! I also added this beautiful fringed back from La Moda for an effortless boho style… fringed bags are my favourite at the moment! If you are looking for some bargain bags, do check out La Moda – they have some beautiful pieces! Lastly, check out these Primark finds, I love the panel of metal over the foot strap, well done Primarni!
Thank you for all the lovely comments on my last post, you guys are the sweetest! I am slowly but surely feeling better day by day. I'm also getting away for a few days this weekend with some of my girl friends which will be lovely, we're off to Brighton for a few days, so I'm hoping the weather keeps nice and sunny! How are you all planning to spend your bank holiday weekend? Oh and, Monday's off of work will always keep me smiling, for sure!