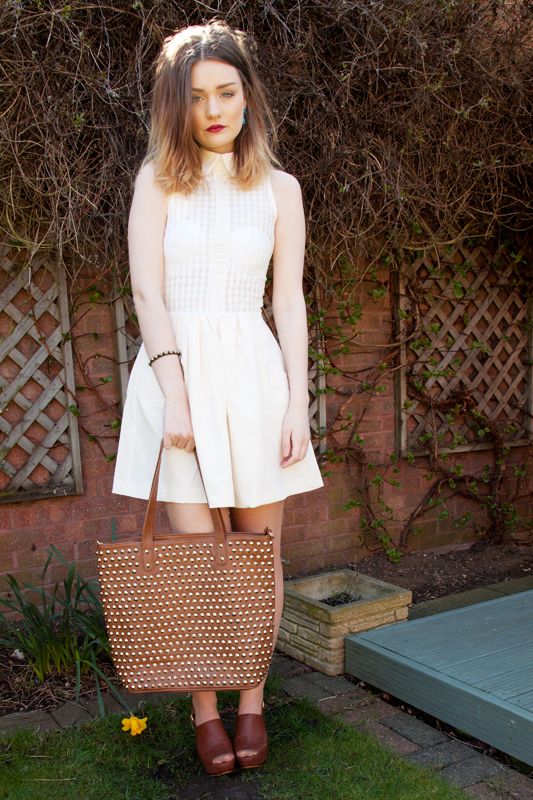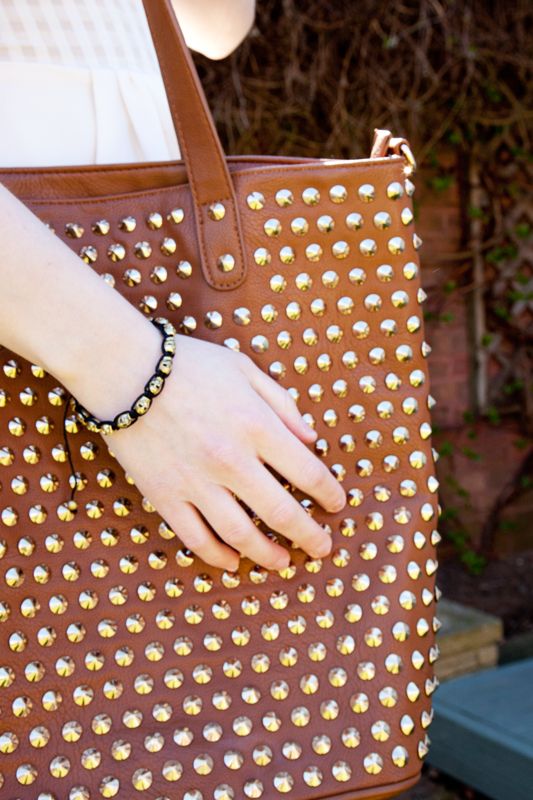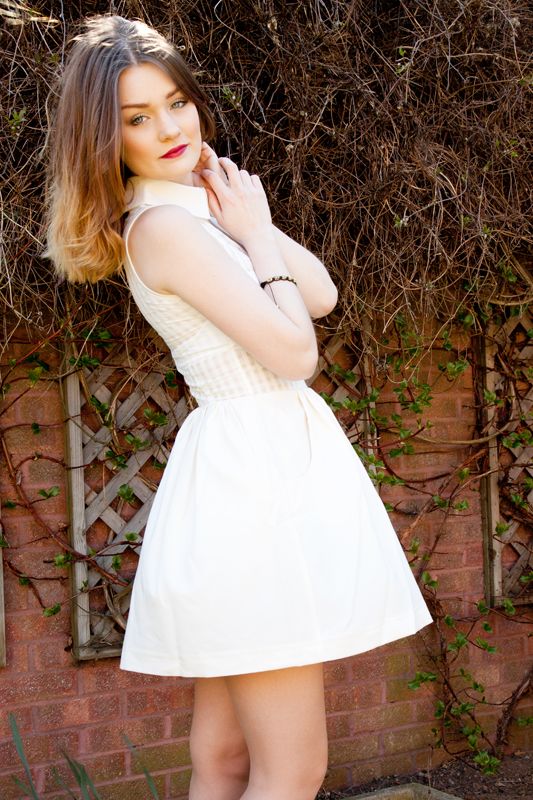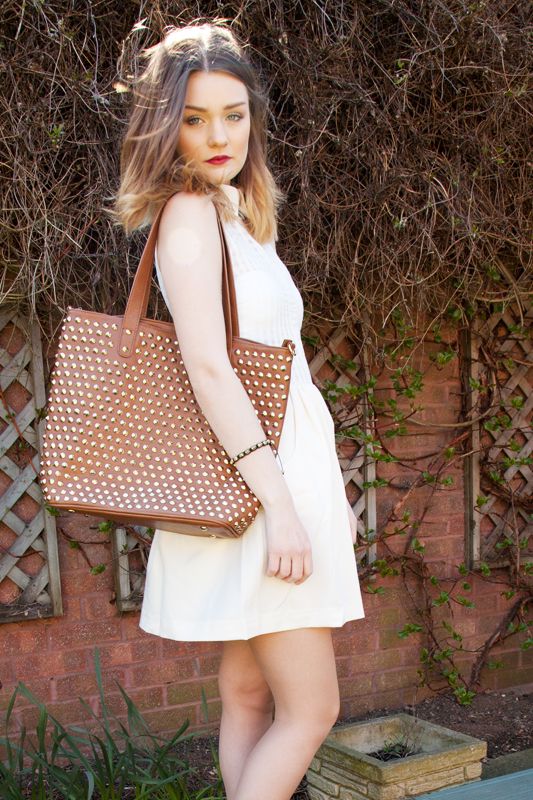 Well, Spring seems to have sprung here in England and this dress is perfect for this sunny weather! You know how much I love my shirts & collars, I like them even more in dress format. I love how the top half of this pretty dress has a slightly transparent checkered material, it creates a cute country vibe. I love cream paired with tan, it is classic for summer and great for any occasion – you could pair this with daytime sandals for a more casual style (Oh, and by the way it's in the sale and a major bargain) Now, onto this bag.. tan and completely covered in gold studs.. it's even better in real life. The brilliant quality really impressed me – La Moda have some beautiful bags for such reasonable prices – I hate paying the earth for bags because I know how many I end up owning! Definitely going to get so much wear out of this over the summer, it goes with everything!
Ah, I love myself a bank holiday! I went to Brighton for a few days this weekend with some friends and had such a lovely time, it was so nice to get away after a horrible few weeks. You can see some photos on my instagram (
tinytwisst
) but I'm planning on doing a little post over the next few days, so keep an eye out for that too.