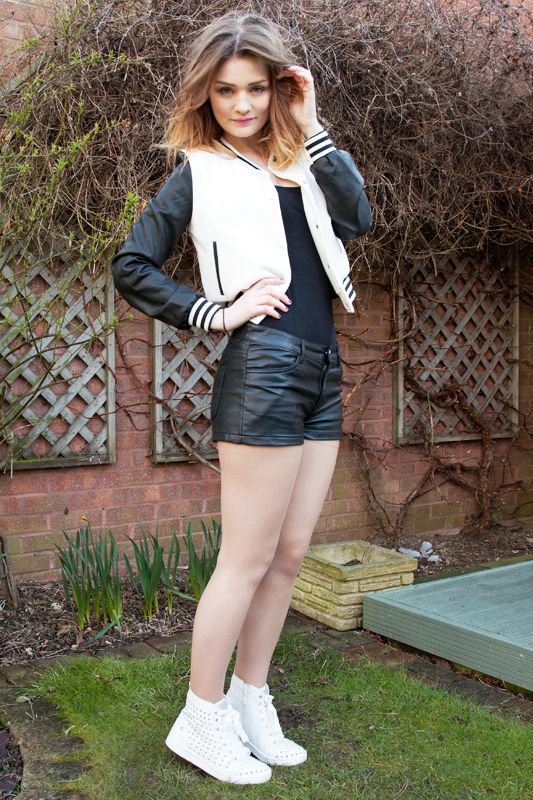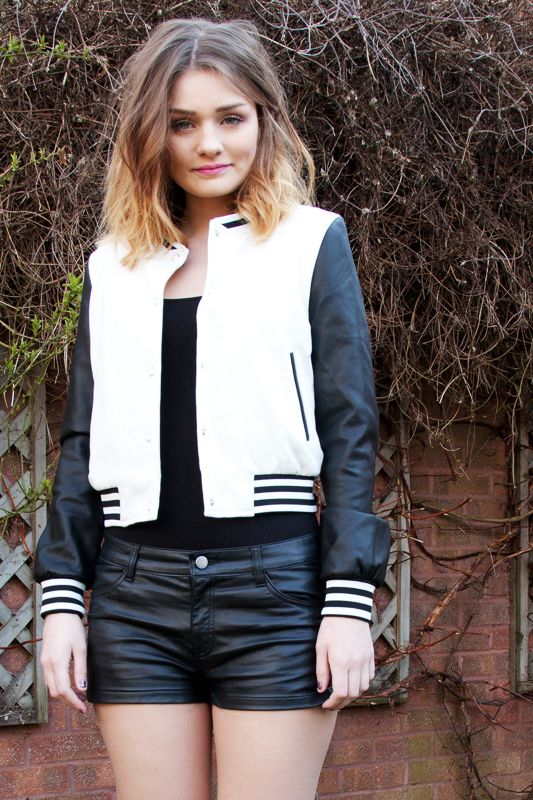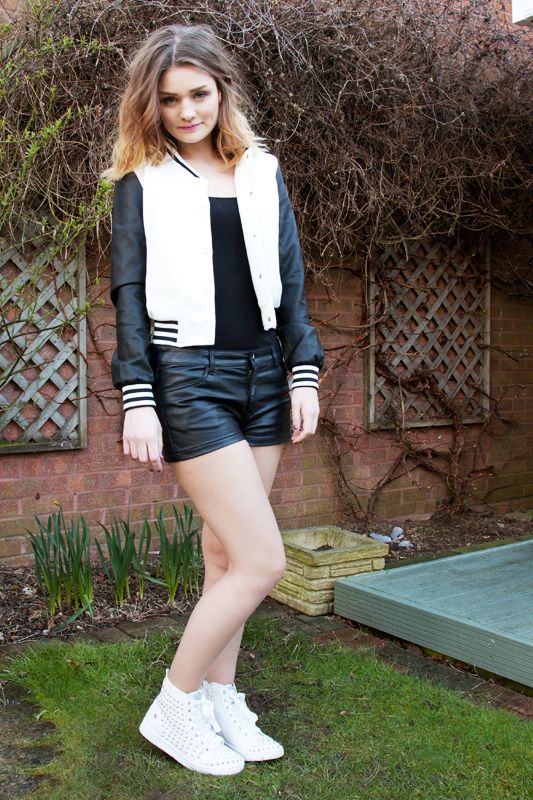 Trainers – Republic
The bomber jacket. I thought maybe this would look too "sporty" on me and considering sport is not my forte I tend to look weird in any sport-related clothing. Anyway, the bomber jacket isnt actually all that sporty, so I'm not quite sure what was going on in that brain of mine. I saw this one on Mee Mee and instantly liked it, mostly because of the pleather sleeves (you knew that was coming didn't you..) but I also really like the monochrome style, I knew it would be easy to style. Sticking to the pleather theme I paired it with these trusty shorts – because the sun was out today (yay!) they made an appearance! I also picked these shoes up in the Republic sale, they are a hi-top sneaker style covered in studs, I have yet to wear them out because they are pure white.. eek. If you are after something like these, I recommend Brantano – a great place to fish out plenty of branded shoes, especially hi-tops and sneaker styles!
I think this jacket will be amazing for Spring/Summer weather because lets face it, it will still be chilly here in good ol' England no matter which season we're in! I would also wear it with some jeans and converse or over a cute summer dress. You can also see more of this jacket in MORE magazine on May 7th beeecause I may have worn it on the shoot..! Hope you have all had a lovely weekend, wasnt it nice to see the sun for a change..
Don't forget to enter my CHI CHI giveaway here!