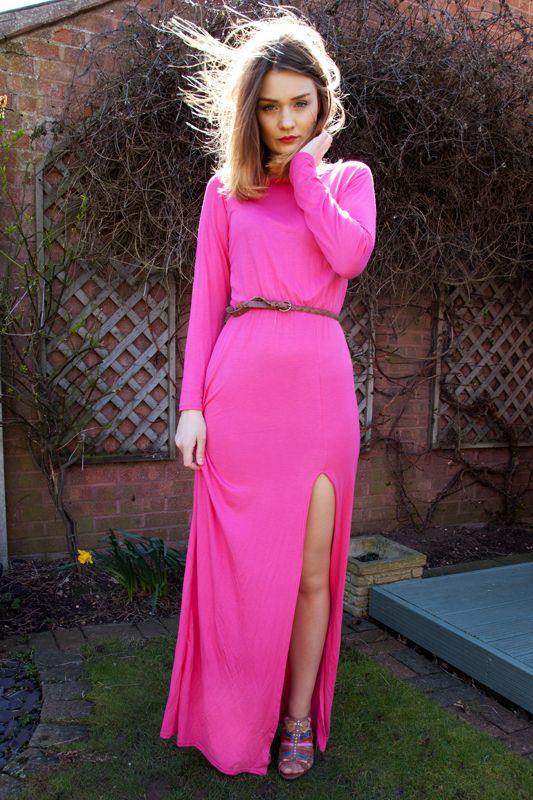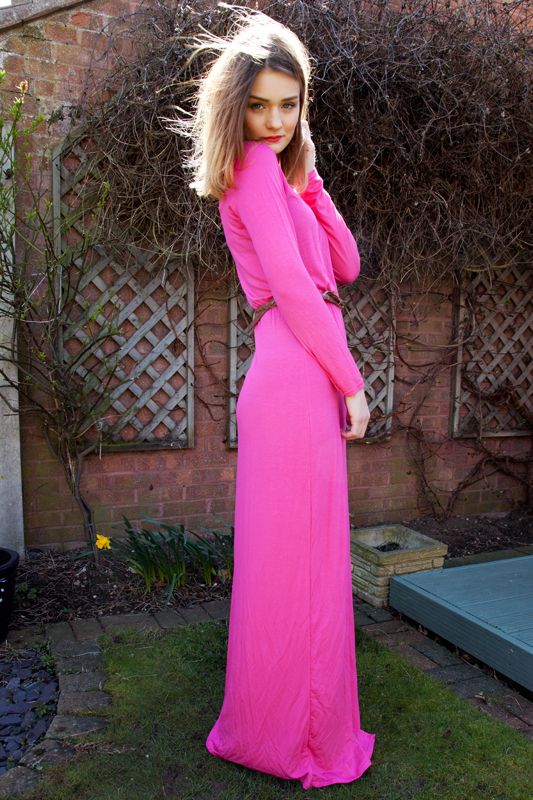 Look at me bursting into Spring with a fully fledged in-your-face pink maxi.. well, it'd be rude not too! I feel that sometimes it is essential to inject some colour into your wardrobe, even if you know you only like to wear darker shades – be a little daring. With the sun comes loads of options – prints, florals, and of course, being a little brighter. Not only this, if you have extremely pale skin like myself, an injection of colour into your daily attire will also compliment your skin-tone, black can sometimes drain you, it's a win-win situation. This maxi dress is a beautiful heavy material which always equals a dream to wear, it also comes in a wide range of colours. As you can see it is a little on the long side if you're a shorty like me, but add some higher heels and problem solved! Pinch in at the waist with a thin belt, like this one I have from
Primark
. I stick by my word that
Primark
is the best place for cheap and simple accessories!
If you read my blog via your Google Reader (the dashboard of blogs once you log in) you might not be aware that within the next few weeks this will be no more *sob*. I don't know why, but they are sadly getting rid – this is annoying, if like me, you check this dashboard/blog list for the latest blog updates. Do not fear though, you can still follow me in this way by using
Blog Lovin
', so
click here and follow Tiny Twisst
there to make sure you are kept up to date with my latest posts!