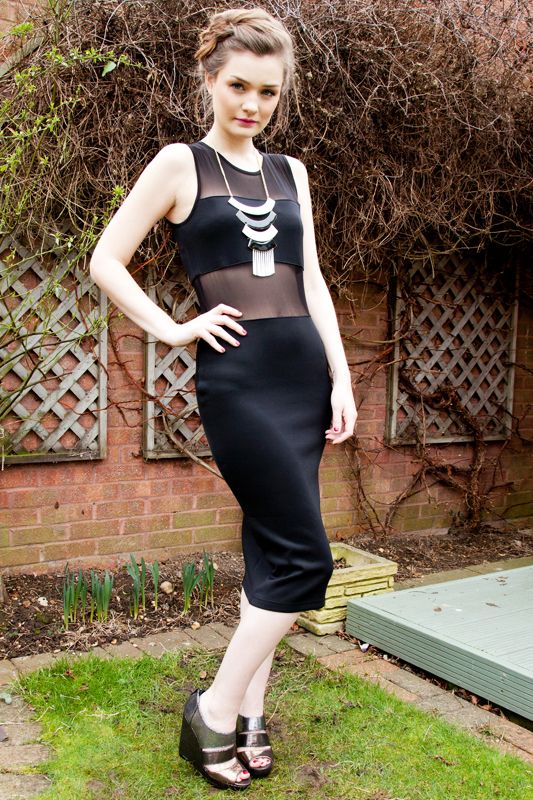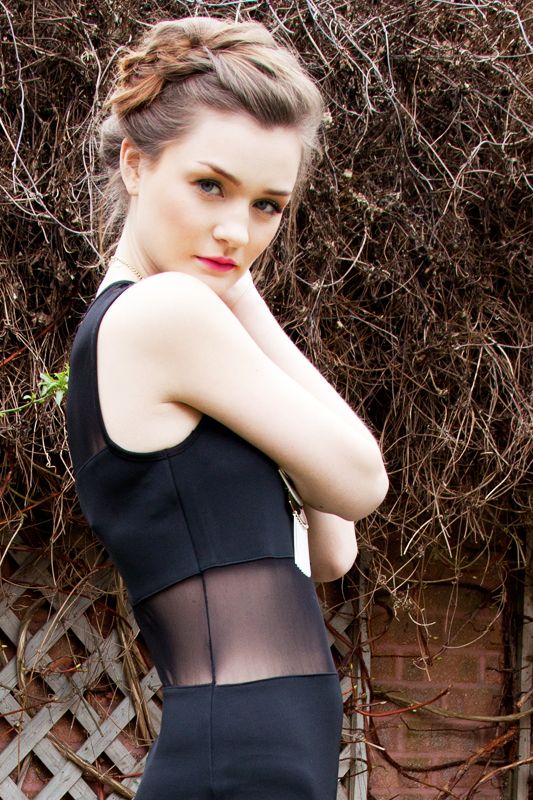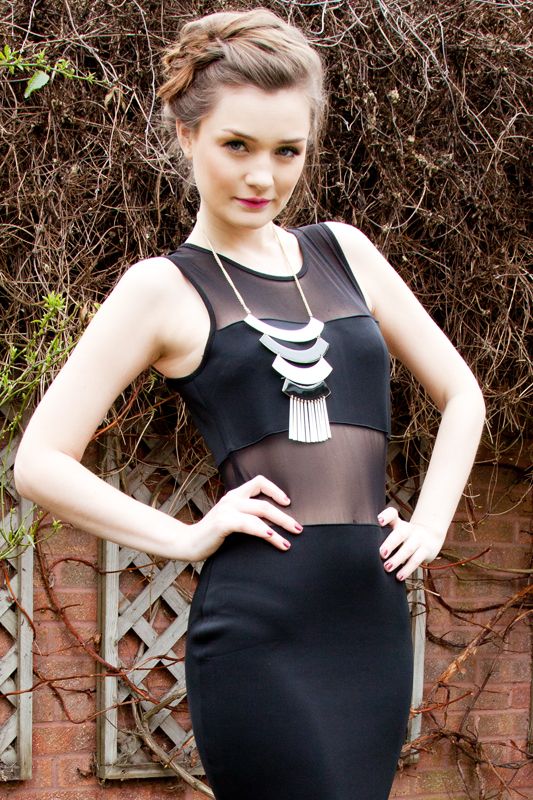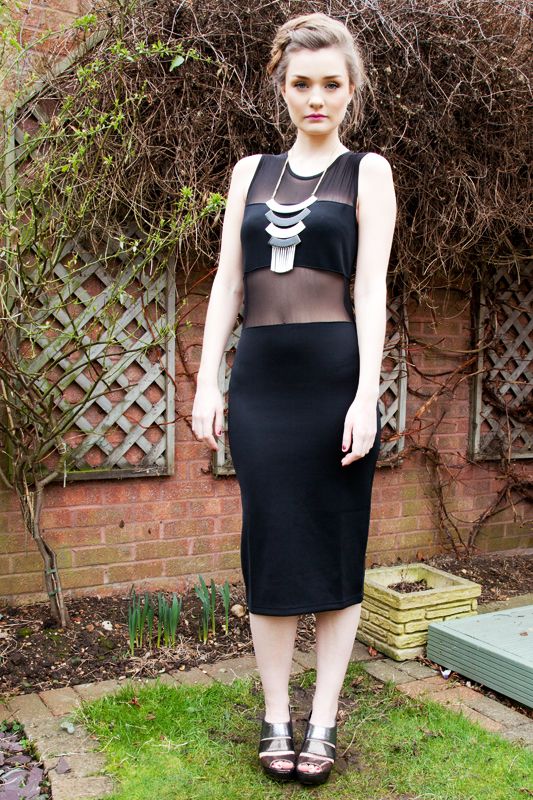 I have gone from owning no cut-out dresses, to owning two in a week – little obbsessed now. This one is my favourite because the cut outs have slightly transparent panels, this is a nice touch to the cut out trend and a little more sohpsticated because lets face it, there are certainly times when you can't wear the typical cut-out dress.. however I think you could get away with this. I also love this statement necklace from Pretty Little Thing, it completely makes the outfit and even though it is big it's still simple and not too over the top. I also recently picked up these metallic shoes in the New Look sale, £8 – bless my small size 4 feet! I do wish I had added some bright lipstick with this outfit though, a deep red would have worked nicely but I always feel like I over-do the red lipstick on Tiny Twisst, you'll all get bored of it before long!
I do think this dress could also be worn to a more formal event just by changing the pieces of jewellery, for example I love
these drop-dangle earrings
– simple, sparkly, modern and last but not least, extremely classy. Add a pair of simple black heels and you're good to go to that very posh event – you lucky thing, where's my invite?!
So, what was with all that snow this week England?! Isnt March meant to be Spring… doesnt Spring usually equal a little more SUN? I'm jealous of anyone reading this whom is currently living in a sunny destination, make the most of that sun.. England's having none of it.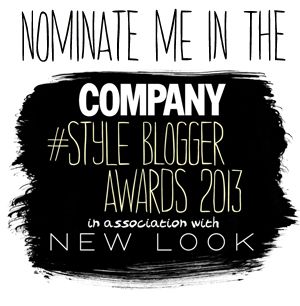 Whilst you're here, you might have noticed the Company Style Blogger Awards button in the tool bar. It is that time again and I would love for you to nominate me, it really would mean the world – blogging is something I love and I would love to be a part of these awards. You can nominate me by clicking the link above and following the instructions, I would come under the 'Personal Style' or 'Fashion Blog' category. Thank you x