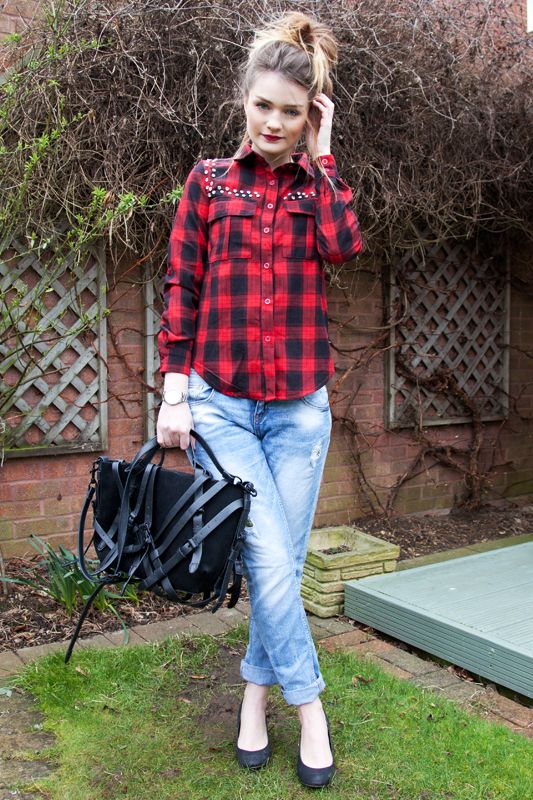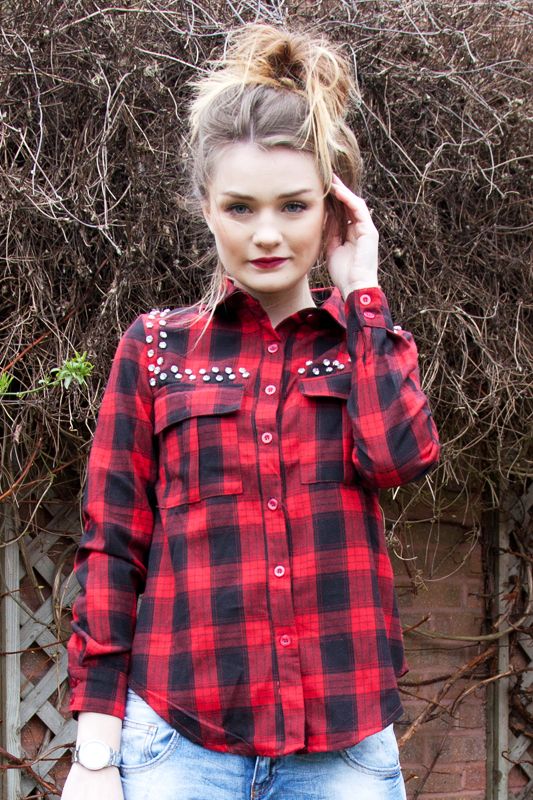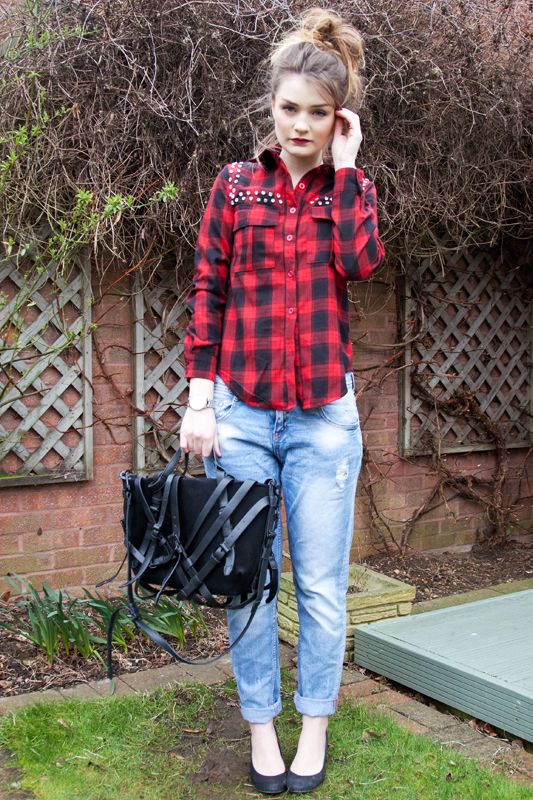 Shirt – Lily Lulu*
Jeans – Zara
Bag – eBay
Shoes – Primark (old)
Watch – Fossil
Lip – Chanel
I have always been a bit of a fussy denim wearer, for some reason I find it difficult to find jeans that I like and feel good in and sadly it has taken me years to find my favourites… believe me, alot of jeans were hurt (aka wasted) in the process. You all know by now that I absolutely adore the Topshop Leigh Jeans and I probably do own pretty much every colour, but they are the skinny option. I wanted a pair of baggy, casual boyfriend style jeans – which proved a very difficult task.. until I visited Zara in Covent Garden a few months ago. Hey-presto, the perfect boyfriend jeans – the fit is amazing and I like how they're slightly baggy and scruffy looking, I'm bored of the smart skinnies! I think this type of jeans look great with all shoes – converse, brogues and heels and all outfit occasions whether it be smart or casual.
I opted for a mix of dressy and daytime here and paired these wonderful jeans with this equally wonderful tartan style shirt, which I love. I have always liked a nice check print so this is an addition to my wardrobe of many. I also love the diamante detailing because it makes it alot more feminine, which can be a struggle with shirts sometimes, especially when they are buttoned to the top. The hair… well as you can see, I kept with the slightly casual messy vibe.
This week has been extremely busy and it's only Tuesday. Anyone ever feel like they need a body-double at times?!