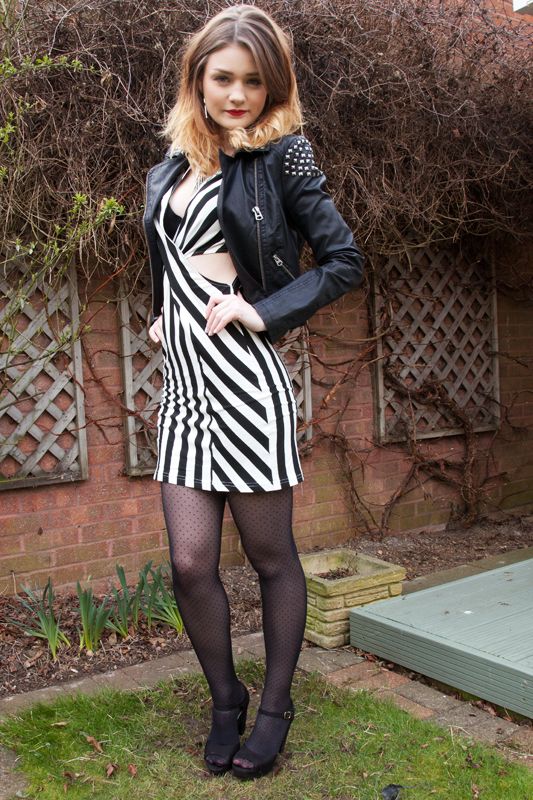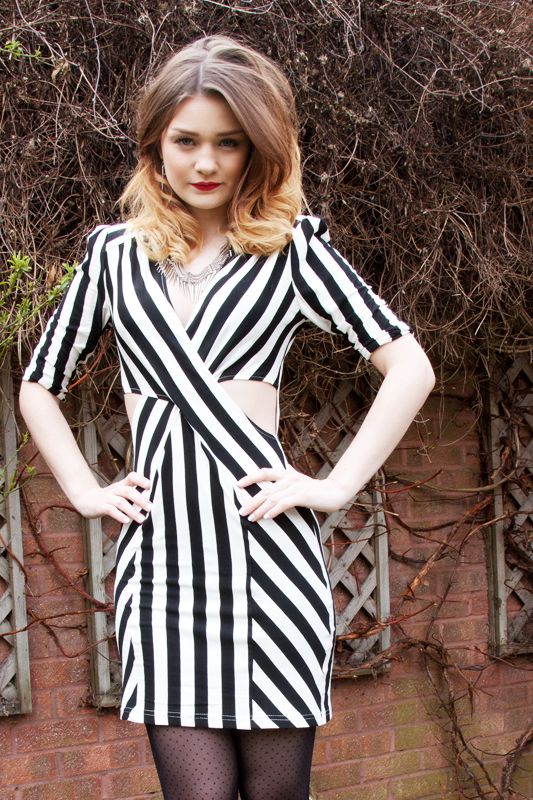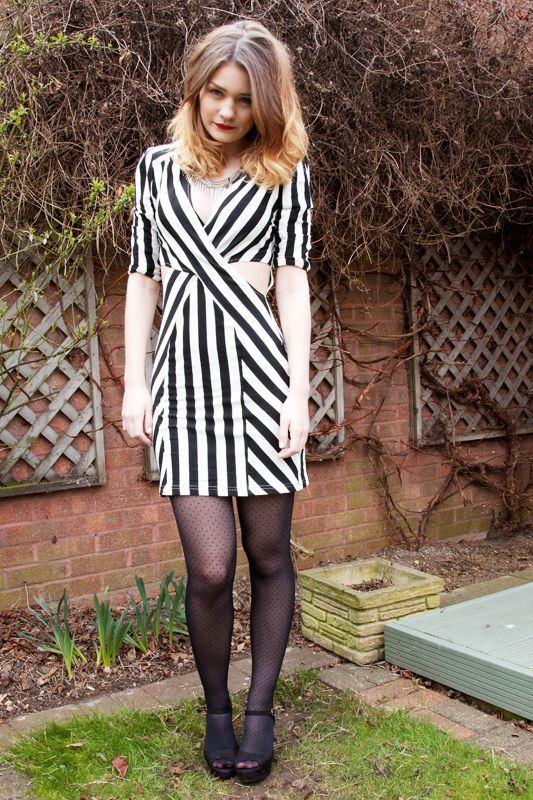 Here I go again, sticking to that striped monochrome trend.. oops!
Love
sent me this gorgeous stripy number and it is a (another) new favourite. I don't own any 'cut-out' dresses so I was super pleased with this, it is definitely something different for me too, it's not too often I break out the low v-neck dress! I love how it crosses over in the chest area and how the stripes change direction – something really simple yet effective. I'm so predictable these days, I know.. but I had to pair it with my polka dot tights from
The Tights House
, I am still rocking that subtle pattern clash from London Fashion Weekend, but I like how it looks!
I have been a busy girl this weekend! Saturday I went to a spa with my lovely sister, I finally got around to using the spa vouchers I won from Immediate PR for this post! It was nice and relaxing. Today I filmed a new video for my youtube channel (watch it below..) and did a little retail therapy, I definitely needed more clothes… (I actually need more space, anyone got a spare wardrobe?!) Hope you have all had a lovely weekend!