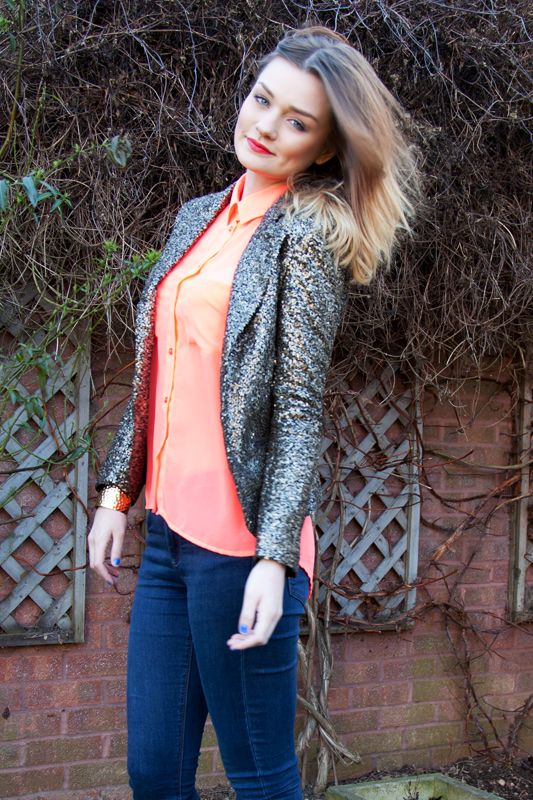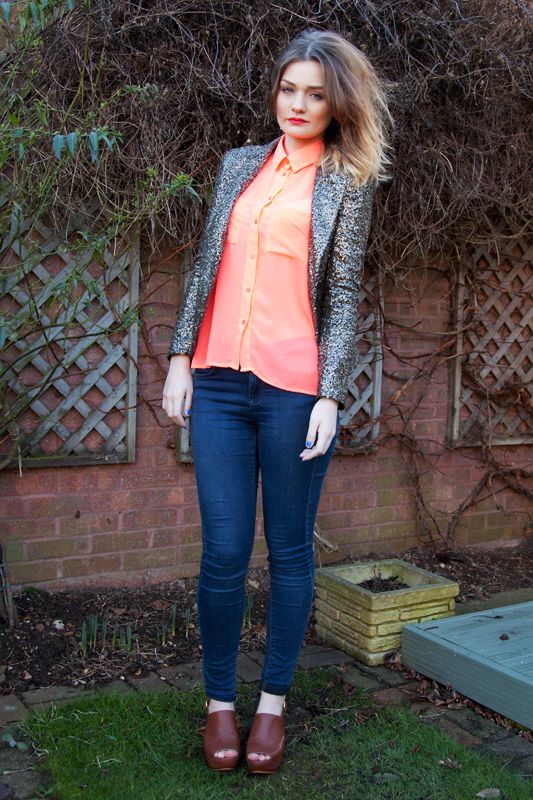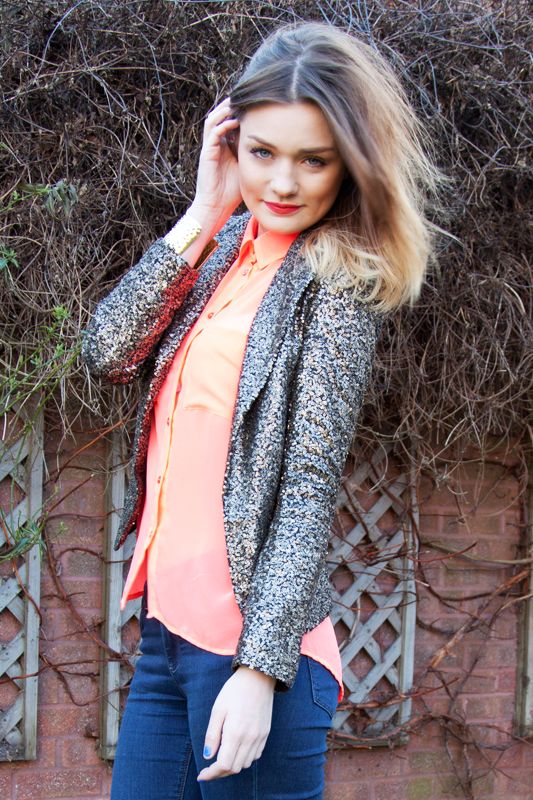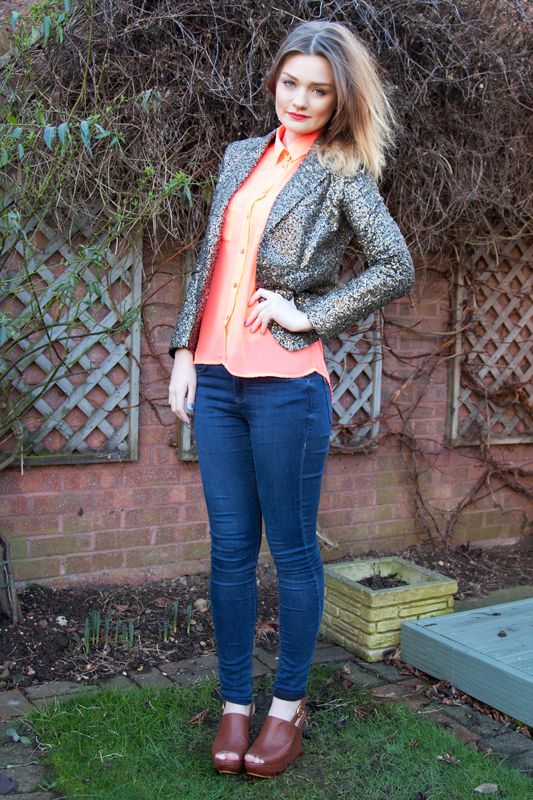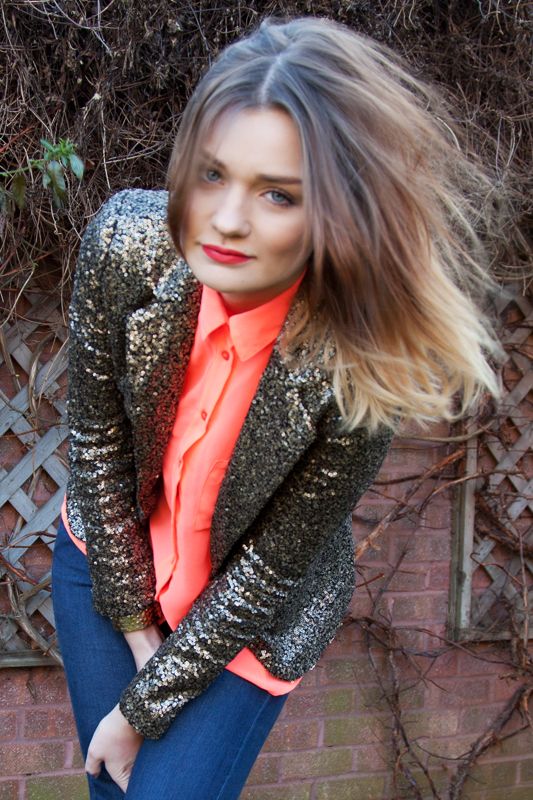 Lipstick –
Rimmel
, Kate Moss
Bangle & Nail varnish – H&M
I do love a bit of sparkle (I guess that comes from my Essex roots) so when I received this gold sequin blazer via
Mee
Mee
I knew it would be something I would love. I hung it up in my wardrobe over this neon orange shirt (yeah, every hanger in my wardrobe has more than one piece of clothing on it..) and I actually really liked how the gold and orange looked together.. and hey-presto. Neon shades are going to be big next season and I love them paired with metallics like above, neon yellow also works really well with leopard print. This sequin blazer is exceptionally nice because the sequins are slightly matte, so it's not too over-the-top – I'd feel pretty comfortable wearing this out to dinner or somewhere equally as casual, a great item that can be worn for any occasion!
What trends are you loving at the moment? I am really into leather trims again recently, I have just found a
gorgeous dress from
Missguided
that I feel I may need to buy because… well, I don't have 5 black dresses with leather trims already.. *adds dress to online basket* Dammit..