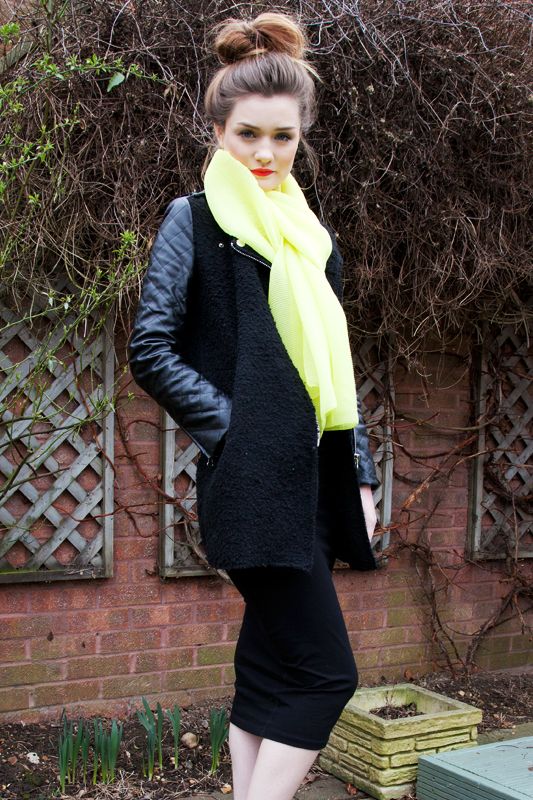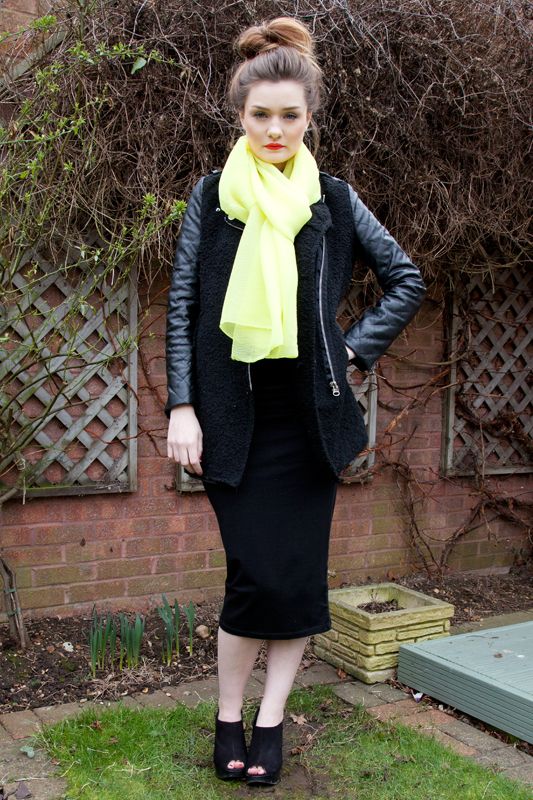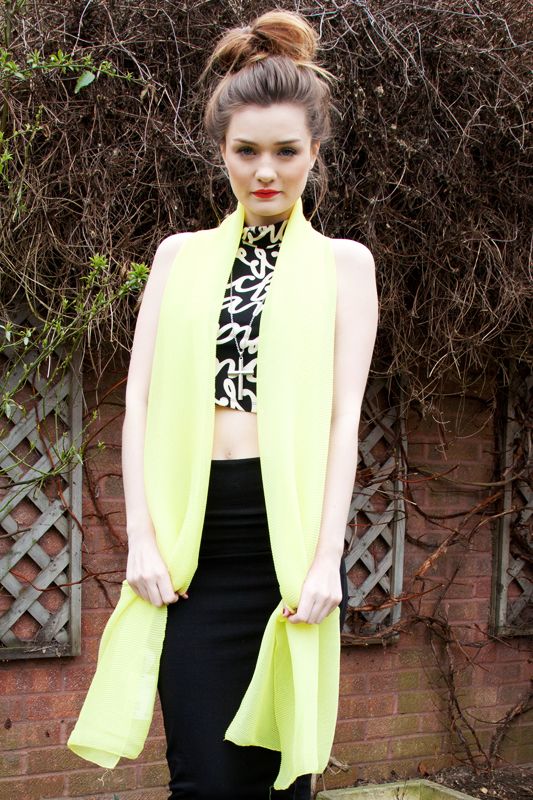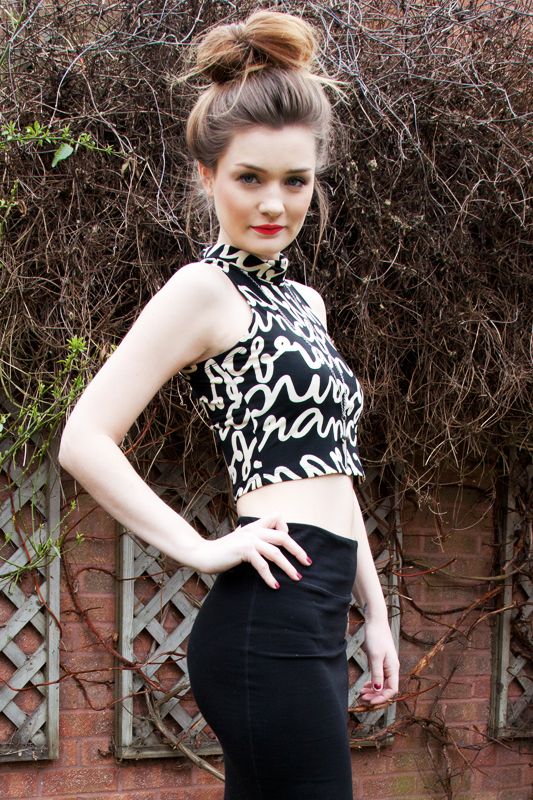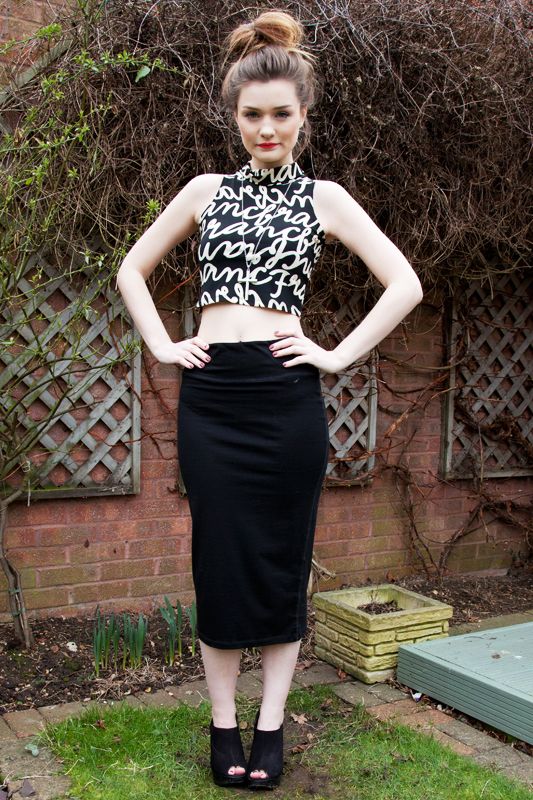 Jacket –
She Inside
*
Top –
Glamorous
*
Skirt –
River Island
Scarf –
H&M
Shoes –
New Look
Necklace –
Primark
Yeah, I'm still loving this jacket – I actually think it has become my most worn item of clothing (ever!) and I have only had it about a month.. it's that leather-like material, it gets me every time! I had some things to take back to H&M recently and silly 'ol me lost my receipt, this meant I had to rush around trying to grab things to match the price of the exchange.. I literally couldn't find anything (for a change) and ended up just picking up this yellow scarf thinking I'd probably take it back another time, but I actually really liked it once I got home! The colour is beautiful, it is a neon lemon tone and great for the neon trend right now but also not too harsh, I'm not overly keen on the bright neon yellow. I also think it looks pretty cool paired with this orange lipstick from the Rimmel Kate Moss range. This crop top from Glamorous is also a new favourite, it would also look great with disco pants or high-waisted jeans and the best bit is that it is an absolute bargain and you know me, I love a deal.
I have been on the look out for a really nice full-length jumpsuit lately but can't find one anywhere! I really like this one from Missguided but going on previous experience I'm thinking it might come up a little big so I could need a 6 and typically that is sold out! Boo! My search continue.. Have you invested in the classic black jumpsuit recently? If so, what one did you go for?
P.S Use the code 'BLOGGLAM' on the Glamorous website for 10% discount on your order!