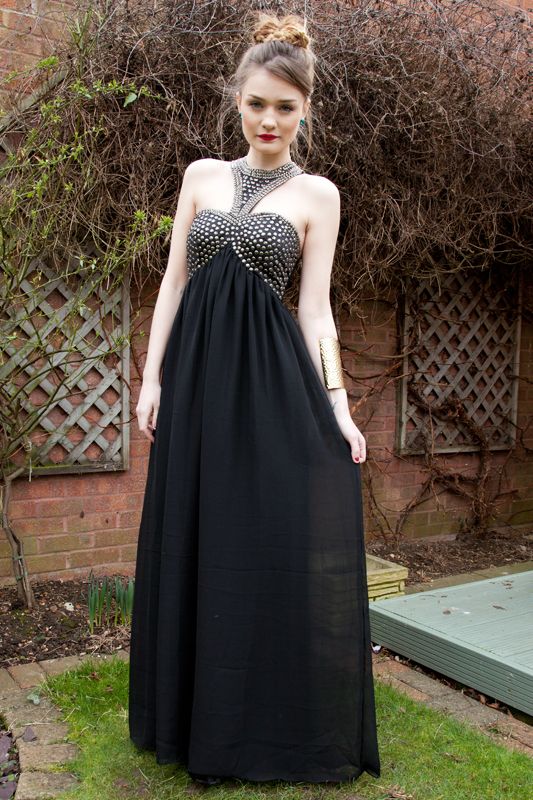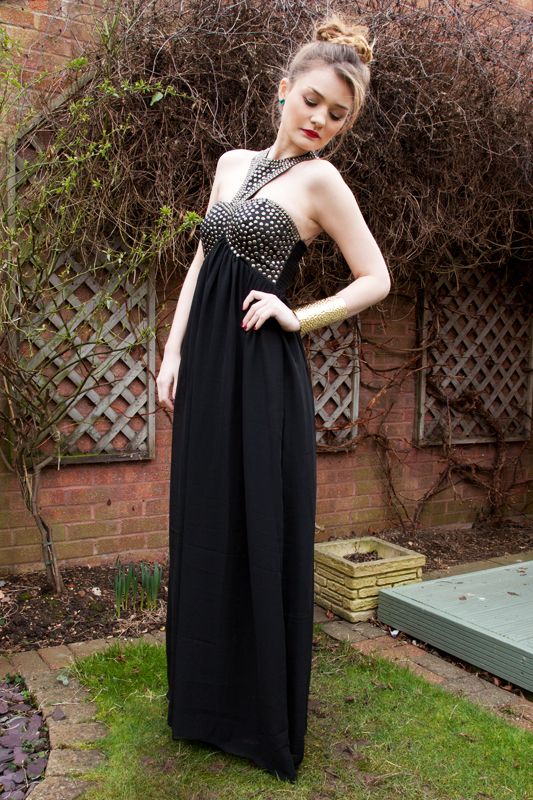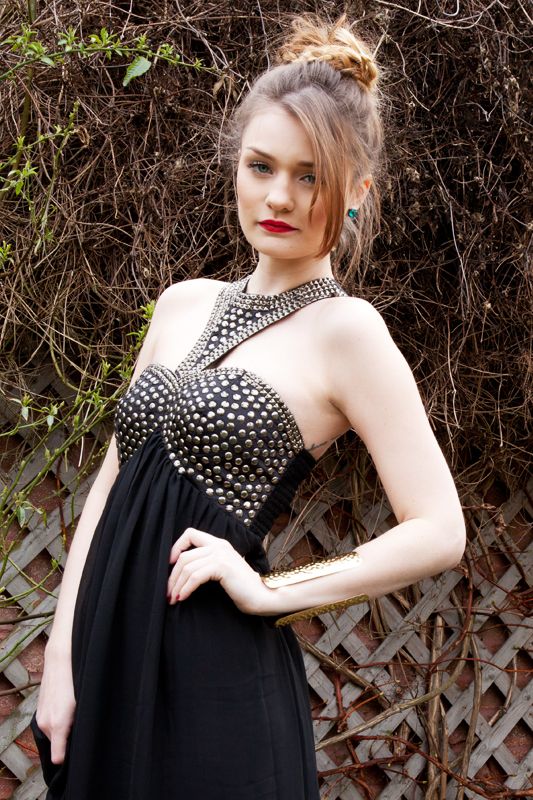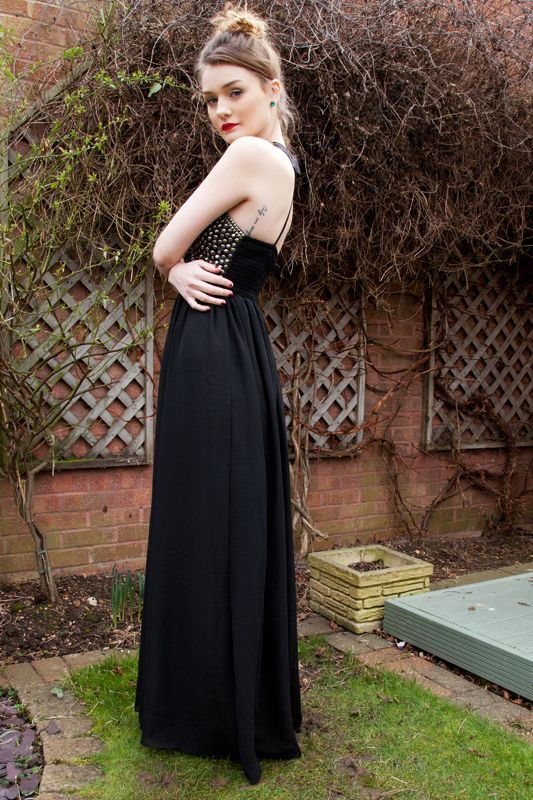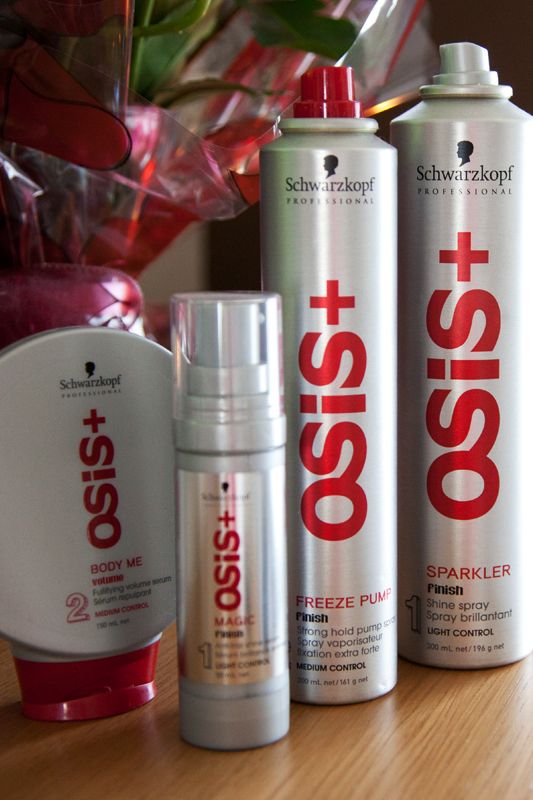 How beautiful is this dress? I now need some glamorous ball to attend as I feel wearing it in 'my corner' of the garden doesn't really do it justice and it definitely needs to be worn again as soon as possible! I found the neckline is what attracted me to this dress the most, it is super flattering and very unique, the neck studded detailing is also exceptionally beautiful. It is a dream to wear, another
Pretty Little Thing
speciality! I kept the accessories, makeup and hair pretty simple – I feel like this dress is enough on it's own, it doesn't need anything added to it.
For the hair, I was sent these amazing
OSiS
products in order to re-create contestant
Beth Tweddle's
hairstyle from
Dancing On Ice
, created by Paul Haskell. In simple terms it is a stunning a fishtail platted topknot, while mine is a little more scruffy (I just can't do overly neat hair these days!) and I couldn't quite manage the fishtail, I still absolutely love this look and it is definitely something I'll be doing again! Next time I think I'd add some extensions in, to give the hair more thickness.
OSiS
products have been a huge favourite of mine for years and these did not disappoint. The 'Body Me' is possibly my favourite because I always love products that add body and thickness to my hair, and this actually does what it says on the tin – always a bonus! The shine spray is also a hidden gem, who knew that a little spritz of this could make your hair feel and look so much healthier, glossy hair can never lose.
OSiS
products have amazing staying-power (I was told that Paul only had 20minutes to do Beth's hair as she was ill, she had naps all day and it still stayed in – that's pretty good going!) Have you ever tried OSiS products?! If so, what other little gems should I give a go?!
Also, if you follow me on Twitter, you may have noticed that I won the Motel competition (see previous post) I am absolutely over the moon and still shocked that I won! This means that I'm going to the London Fashion Weekend for Motel, on the Saturday and will be taking lots of snaps of the day, including street style for the Motel blog. I also get a fab outfit to wear, so exciting! If any of you are about, make sure to say hi!