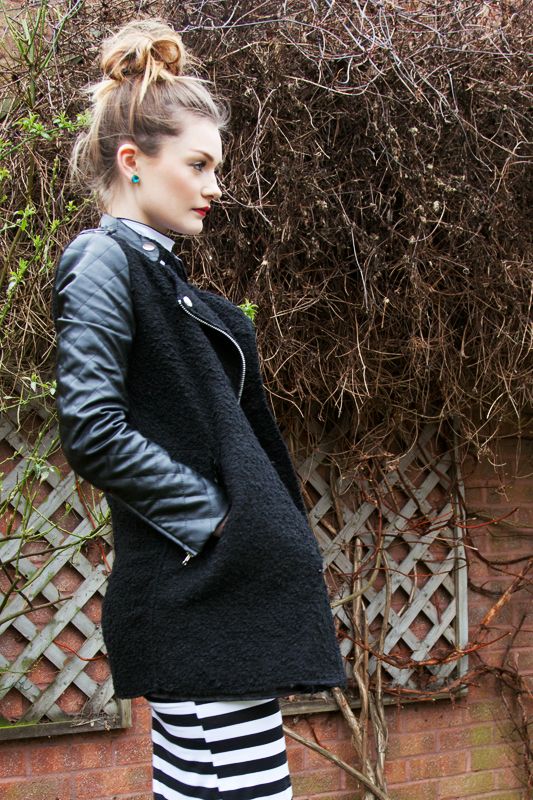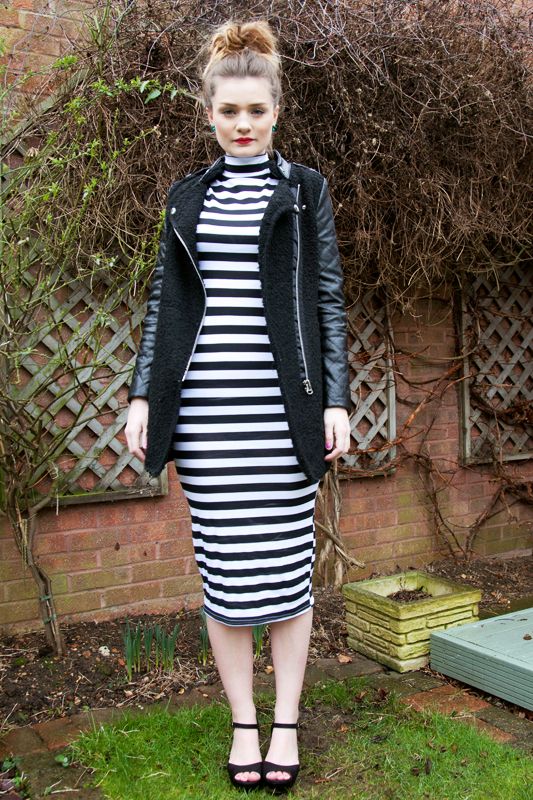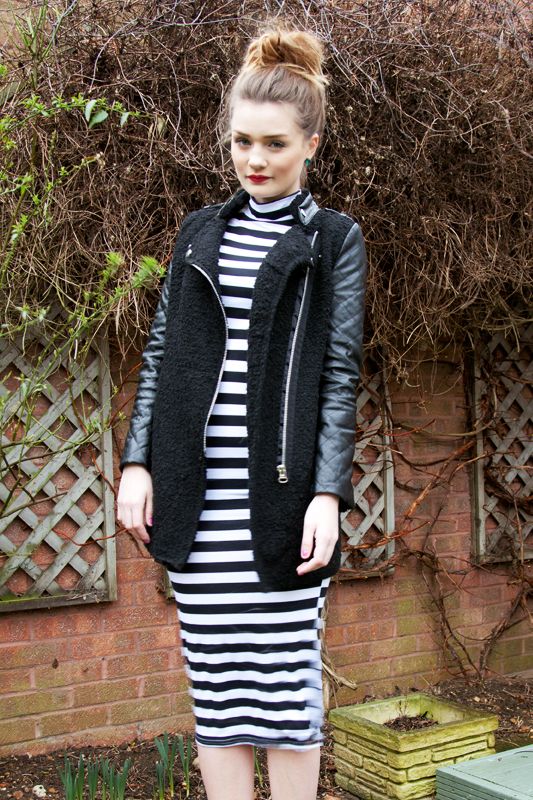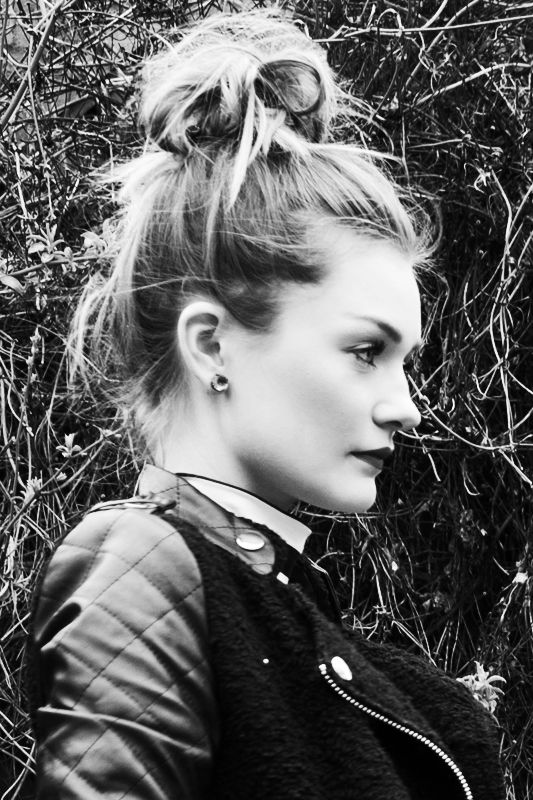 When I received this jacket from
She Inside
I put it straight on and to be honest.. I haven't really taken it off that often since. It is amazing. With quilted leather-like sleeves, neck detailing and a material front and back, it is literally a coat-god. I love the leather effect and have been after a jacket with leather sleeves for so long now but haven't seemed to find the perfect one – mission accomplished! They also have this in cream which is equally as great and you know what? It's not even as expensive as it looks. It is currently sold out online but should be re-stocked soon! This midi-dress from
Fashion Union
is also a new staple, especially with the monochrome and striped trend right now – I am planning to photograph these pieces again though because I think my frozen self is quite apparent in these photos, so for that I apologise! (it's very difficult to not look cold when you can;t feel your limbs!) I picked up these shoes in New Look over the weekend, another amazing find ala NL – I have always loved New Look shoes! They have a chunky-but-not-too-high heel and also look great with trousers/leggings, all for £19.99… bargain.
All I would like to say is, where on earth did that weekend go?!
How have you spend yours?
(NOTE: I've had some problems with my emails recently and some have gone into spam and been deleted forever (I know, dramatic) If you emailed me on the 11th February then please re-send them, thank you!)