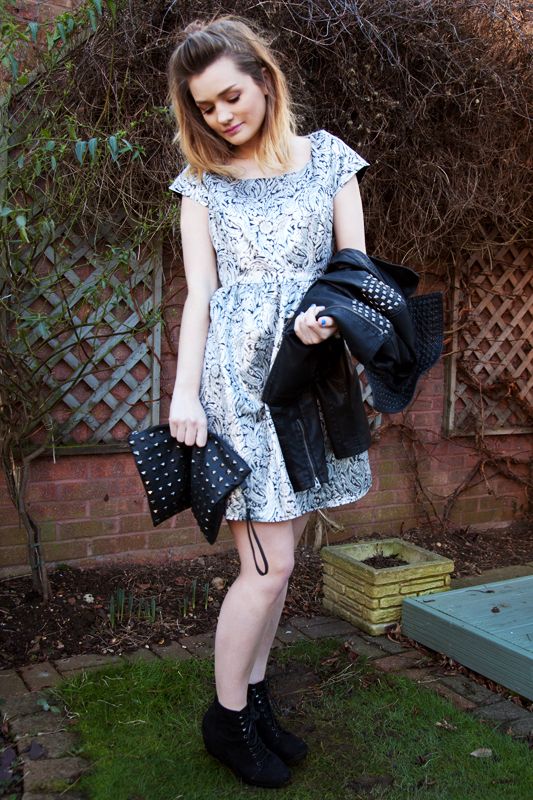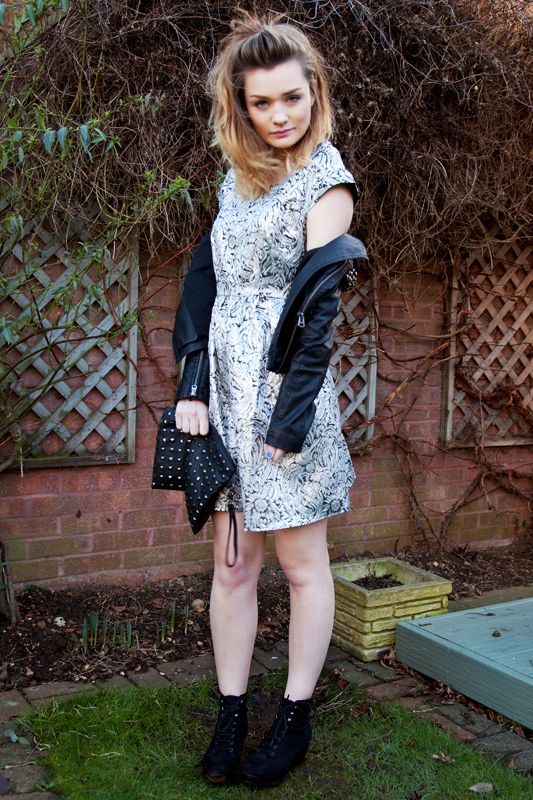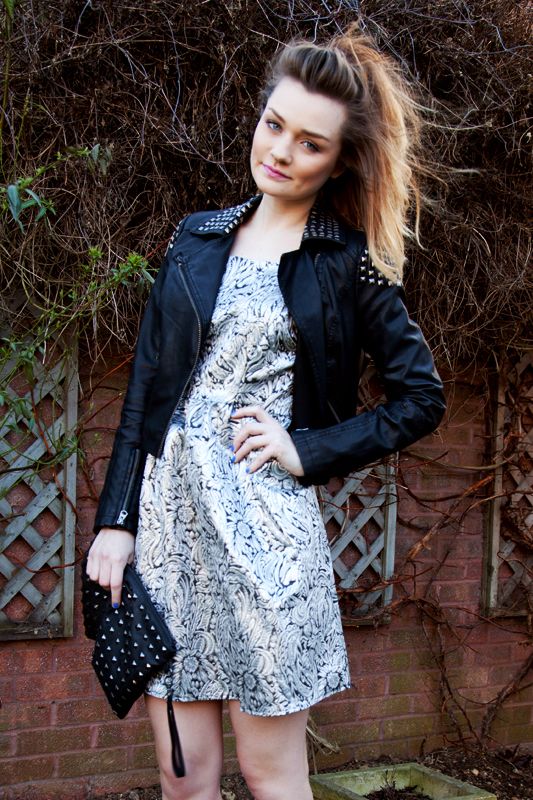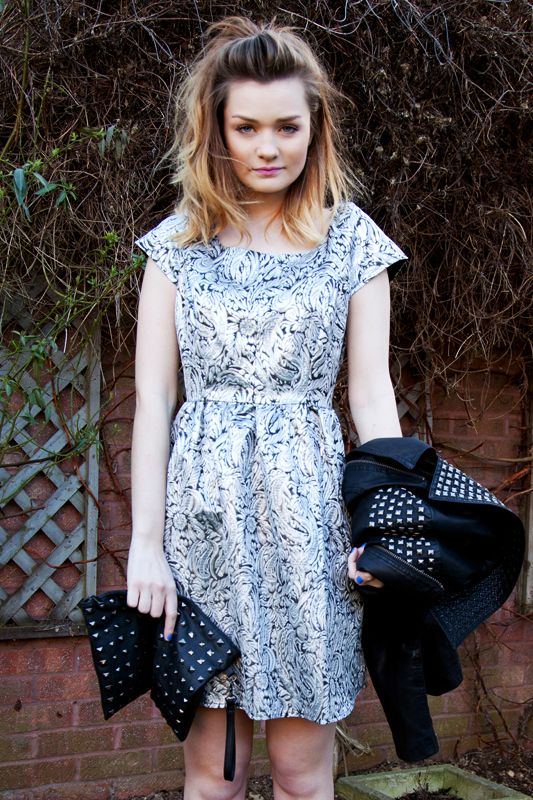 Metallic is a trend that has been around for a while now and it seems to be the main one I haven't really dabbled in too much. I think this stems from the fact that it reminds me of my clothes at high-school disco's when metallic wasn't a "trend" as such, more a piece of item that was 'disco inspired', aka, garish. I probably wore blue-eyeshadow and my hair in pigtails, too.. but we won't go into that too much. Anyway, back to the dress – the baroque print on this dress is beautiful and completely softens the bright silver tone and I love it. I really like baroque prints right now, I wish I had paired this with some patterned tights because I also really like pattern clashes at the moment – maybe another day! Again, Topshop faux leather studded jacket and my favourite Primark studded clutch, the only thing I dislike about this bag is that it attaches itself to every bit of material – hello plucked clothes!
I did mention briefly in my last post, but I have had a few problems with my emails over the last few days (I say problems, it is more just me being silly and pressing the wrong buttons!) It turns out 'delete forever' really does mean, forever (and should not be pressed instead of 'remove from spam', d'oh) I had a few emails in my spam that I accidentally deleted, so if you happened to email me on the 11th Feb, please do re-send!
So, it's almost time for the weekend! I have a few exciting posts coming up over the next few weeks which I am pretty excited about – I have some lovely items to show you! Also, for those of you who ask about my makeup, I made a 'makeup favourites' video, you can find that on my
youtube page
or below. I am making more videos soon, so let me know if there are any in particular that you would like to see!