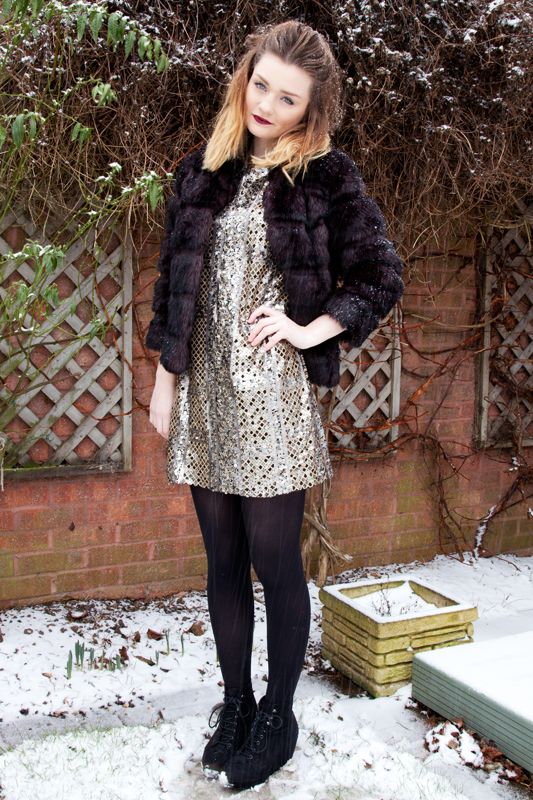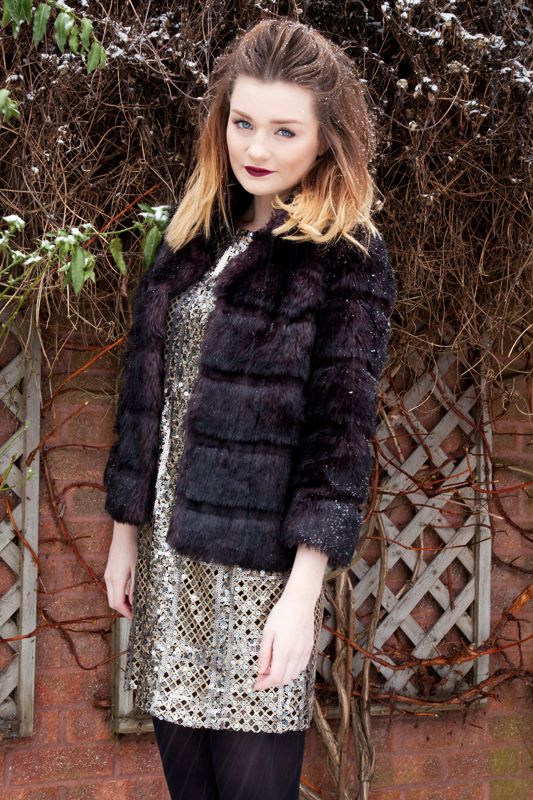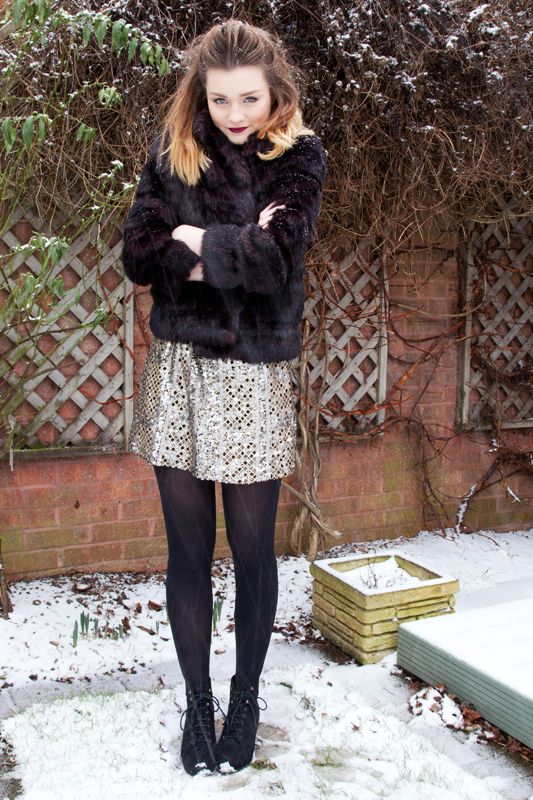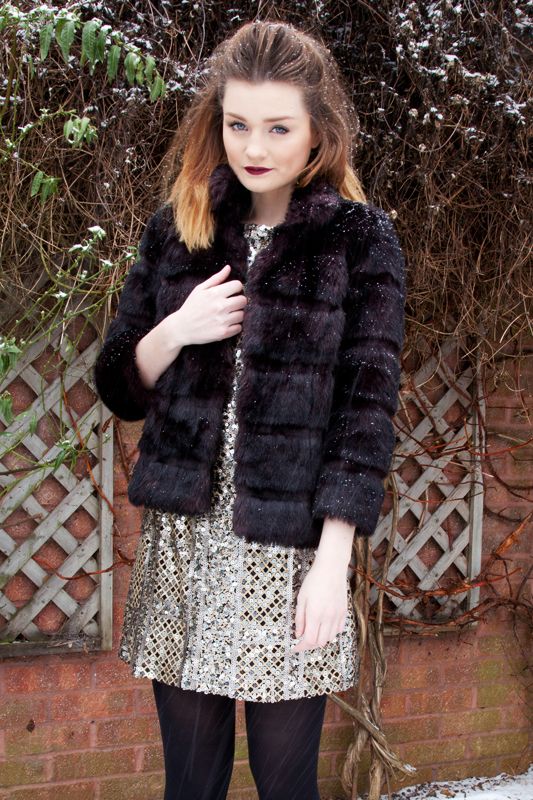 Jacket – Chelsea Girl (old)
Lipstick – Accessorise, Infatuated
Naturally, I spent most of my snowy Saturday night watching films – a few of my favourite James
Bond
ones were sneakily included (if you're not familiar with Bond films, firstly where have you been?! Secondly,
click here for the run-down
..) So today when I looked outside and saw the stunning white coating of snow I felt like doing a bit of a glam 'Bond inspired' look – especially as it enables me to show case this amazing dress I picked up in the January sales! If you follow me on
Twitter
you'll already know that this was my NYE dress and it was an absolute bargain, thanks to River Island. I love how sequins can be worn for all occasions at the moment, even casual in the daytime. As a lover of sparkles this makes me extremely happy! This dress has gold and silver sequins too which is a perfect mix – it means you can wear all jewellery with it and it gives it a antiqued feel too. This faux fur coat is something I picked up a while ago and completely forgot about. I love the deep black/brown shade, I haven't seen anything this colour since I brought it. Again, it can be worn glam or casual.. the ideal wardrobe piece.
So, I think it's safe to say after my moaning of having no snow it has well and truly been made up for today! It started this morning and hasn't stopped since! I do love the snow but I am pretty terrified of driving to work tomorrow in it.. eeek! How much snow have you all had?!
Oh and because so many of you asked how I did my hair in my last post – I filmed a video! For some reason when I uploaded it to YouTube it cut my hair off some parts, so I hope it still makes sense! Anyway, you can watch below!