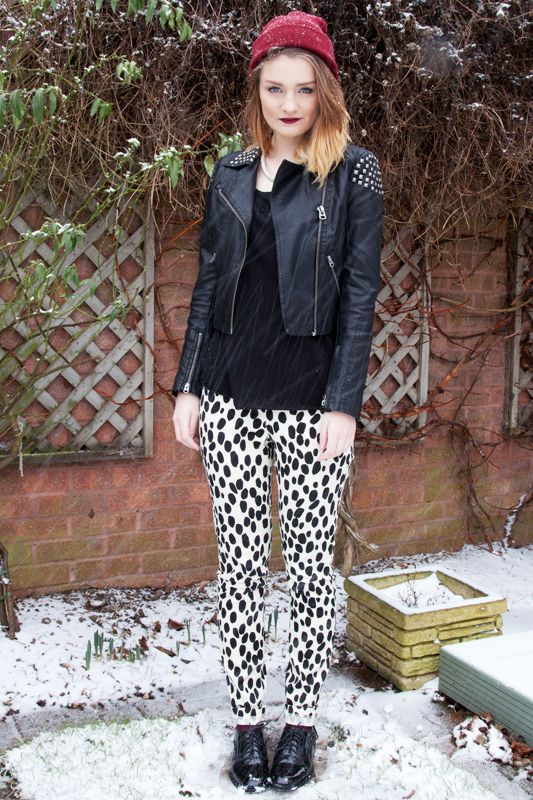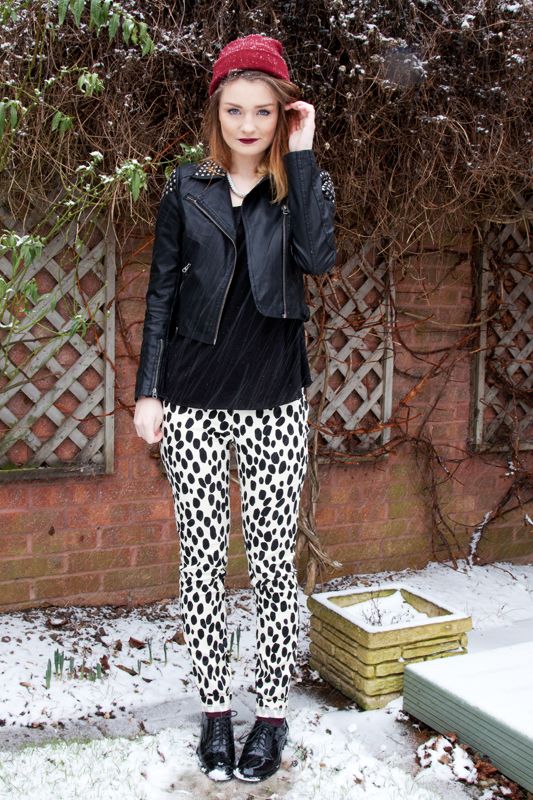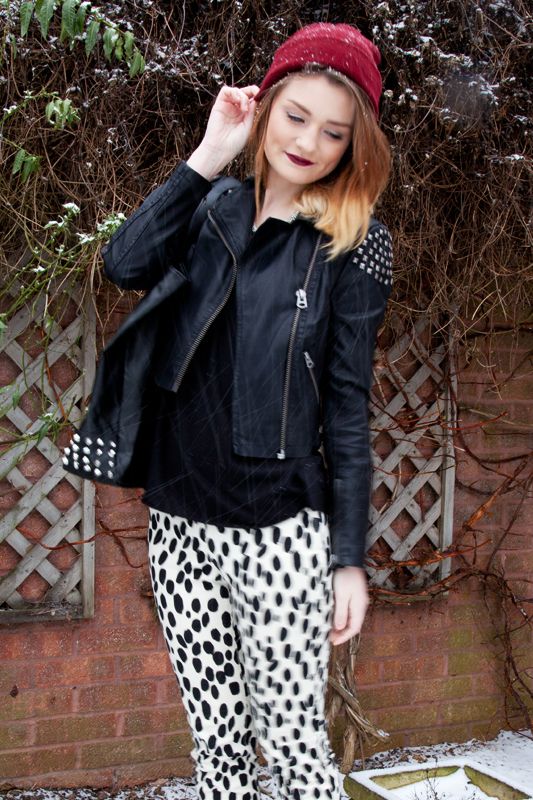 Lipstick – Accessorise, Passionate
You may recognise these trousers from an outfit I posted way back in the summer-depths of July (
you can see it here!
) This is the main reason they are so great, you can wear them in any seasons, come rain or shine. I was a little dubious on whether I could pull them off in winter, especially considering they are cream.. but I think it works. I paired it with my Topshop jacket (of course!) and this super cheap Burgundy hat I picked up from eBay. I was extremely co-ordinated with this outfit and matched my socks to my hat (that sounds so silly) but I really love to see a flash of colourful socks under trousers, it is also alot warmer than bearing your ankles, a win-win situation.
I can't believe how much snow we have had! I tried to drive into work yesterday and my car full on skidded, was extremely scary. A few years ago I fell over on the ice and broke my elbow so you could say I already have a bit of a problem with the ice. Snow is very pretty and lovely.. until you have to go out in it. I definitely think we need some sort of "no work when it snows" law.. who's with me?!