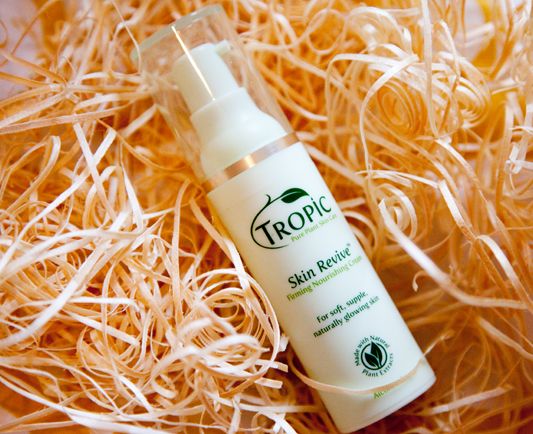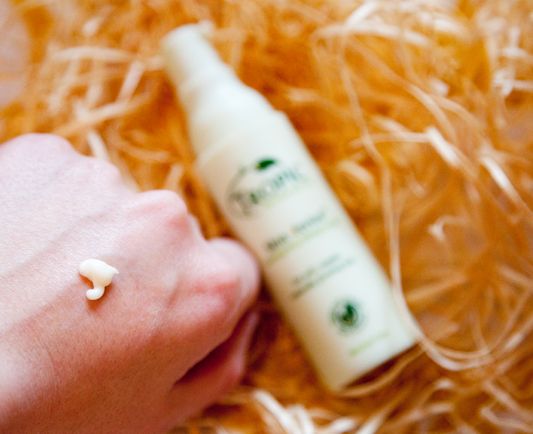 First things first, I am extremely fussy about what products I use on my skin, especially my face. My skin is pretty sensitive and as soon as I use something on it that it doesn't like, it punishes me with a flurry of pimples, never ideal. Because of this I do tend to stick to my favourite products and never really venture away from them – well, that is until I was introduced to this Skin Revive Firming Nourishing Cream, from
Tropic Skin Care
. A new discovery that I had to tell you about.
I love anything basic, organic and healthy – I want something that is natural for my skin, not filled with a load of unhealthy chemicals. The first thing that attracted me to this product is the ingredients and I love how
Tropic Skin Care
actually tell you what the ingredients are there for and what they are going to do to improve your skin – it makes it a lot easier to understand. So, it has natural extracts of Rosehip to nourish and renew, Vitamin E to repair and protect, Wild Berries to revitalise, Sea Kelp to improve skin elasticity and Shea Butter, to soften skin. I love how many berry and fruit ingredients this product has, even reading them makes me feel refreshed.. Blueberry, Raspberry, Organic Grapefruit Seed, Sweet Orange, to name just a few – it is like a fruit bowl of vitamins all for your face.. healthy, organic and definitely one of your five-a-day (although don't take that literally, you don't need to eat this stuff!)
Not only has it got all the correct ingredients to make me instantly love it, it is incredibly easy to use. I'm not one to 'faff' about with skin care, I like a one-step routine.. put on face and voila, finito! This is exactly that, simply apply twice daily – I apply in the morning before makeup and in the evening before I go to bed. It is recommended that you use it after using the Tropic Smoothing Cleanser & Tropic Vitamin Toner, so if you do like to take more time with face products then I definitely recommend trying those too.
Now, results. Firstly the smell of this lives up to the ingredients.. it's slightly fruity and very refreshing – a smell that you wouldn't get bored of. It's a creamy product and you only need a tiny amount, it goes along way, which means this will last you a while. When applying my skin absorbs it straight away and it is left feeling smooth and soft. I have also found that since using this product my skin has looked brighter and more awake, which is perfect for these Winter months when your skin feels slightly dull and lifeless. It also works great under makeup and actually takes away the need of a primer, I find that because your skin absorbs it so well it helps to keep makeup put all day.
Tropic Skin haven't only just gained me as a fan, they have gained my Mum too. In fact, she loves this product so much it's currently been taken hostage. So, proof that this product is great for all skin types and all ages – it really is a gem.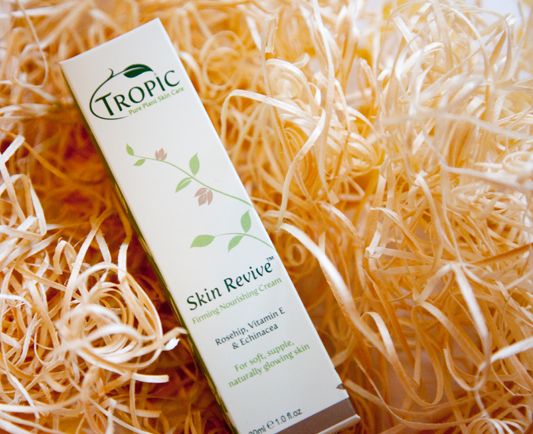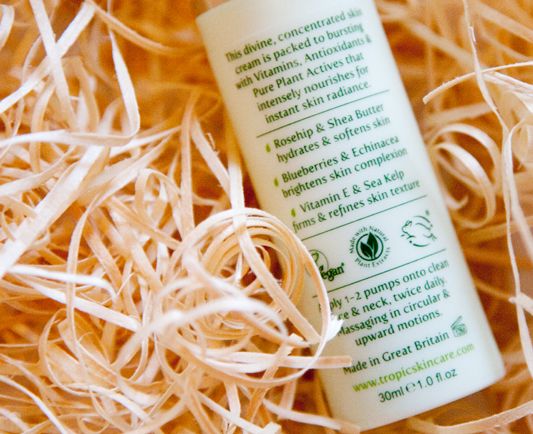 If you have tried this product please let me know what you think of it in the comments!