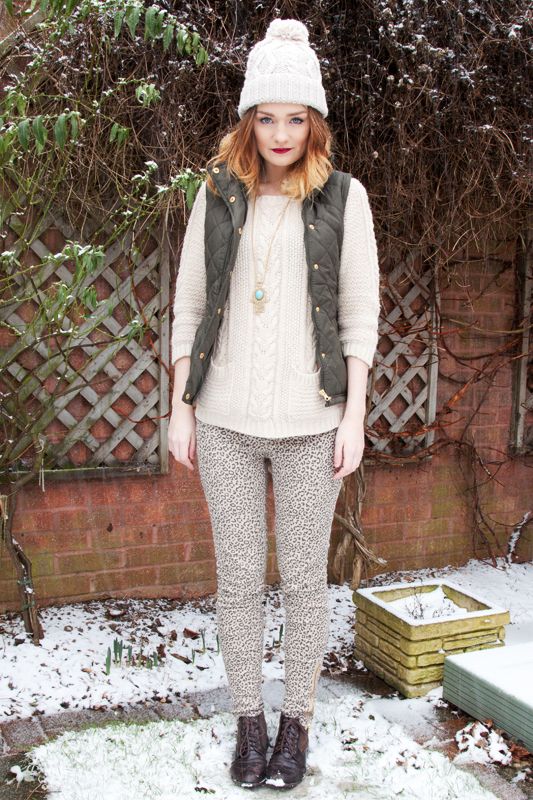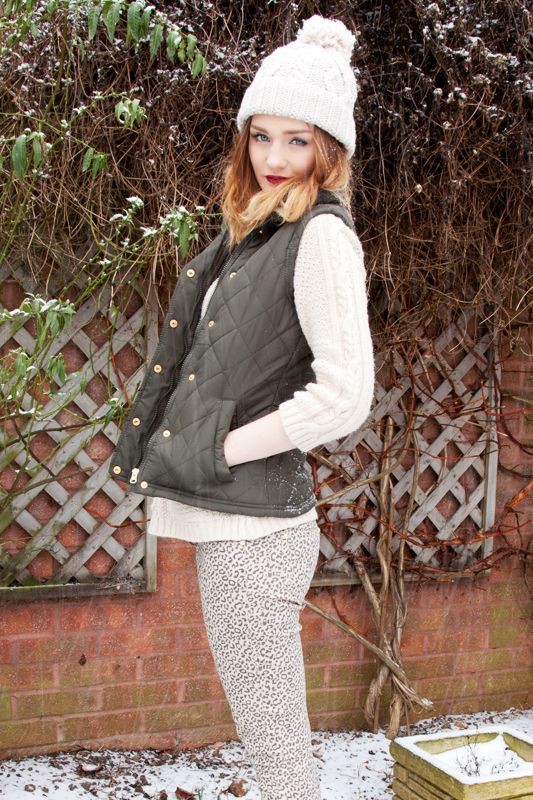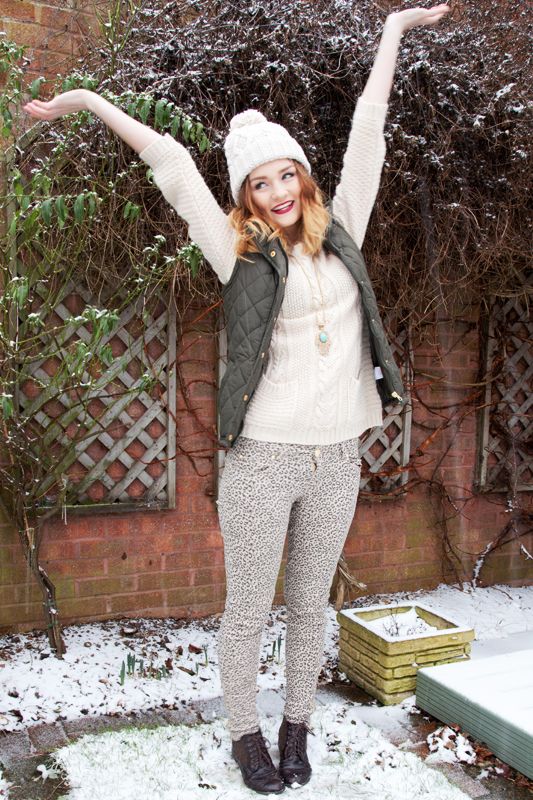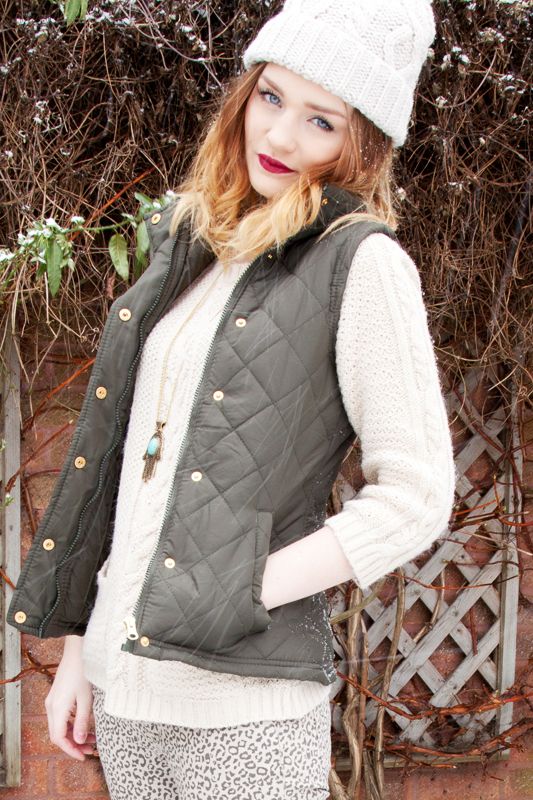 This is the last of the snowy outfit posts, it is now melting away and instead we have been blessed with torrential rain, oh the joy. I have never really been one for 'body warmers' but whilst shopping with my number one bad influence (the Mother) she held this up and you know what.. I kinda liked it! My Mum is probably my number one inspiration for clothes, she knows her stuff. I like this worn over a thick jumper, great for when you don't want to wear a coat. Casual, comfy and most importantly,
warm
. You also might remember these jeans from a previous post (
here
) they are another pair of patterned trousers that can be worn in any season, me favourite.
So, how is everyones weekend going? Mine has gone very fast as usual – why does that always seem to happen? The next week is a very important one for me so I would appreciate if you could send your positive thoughts my way!