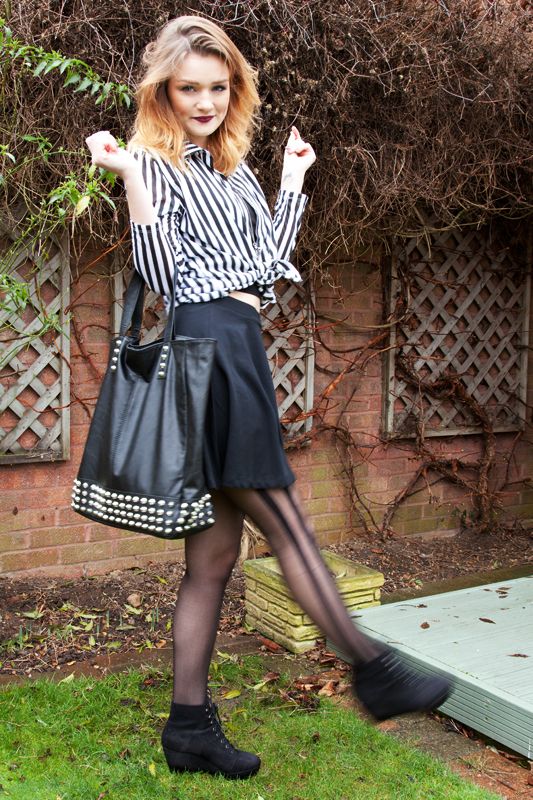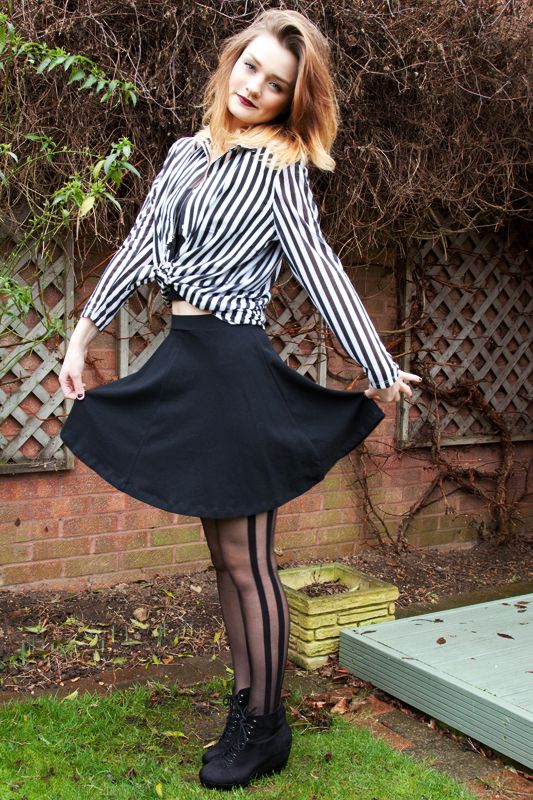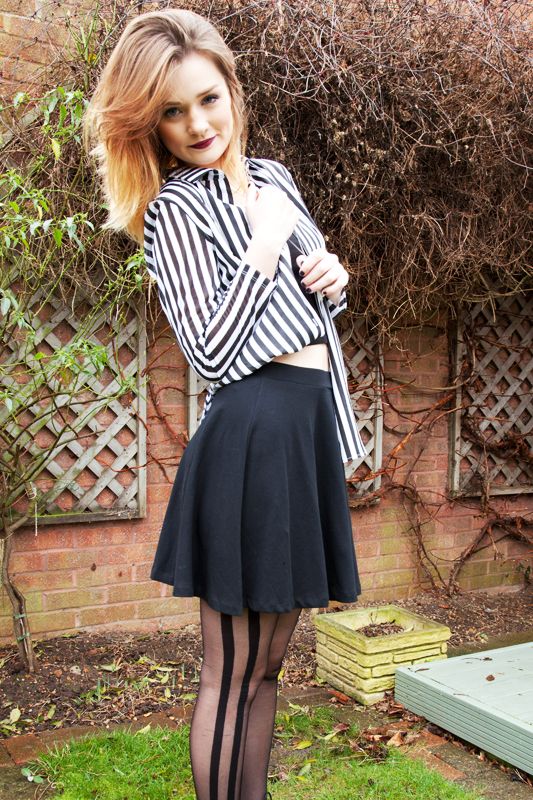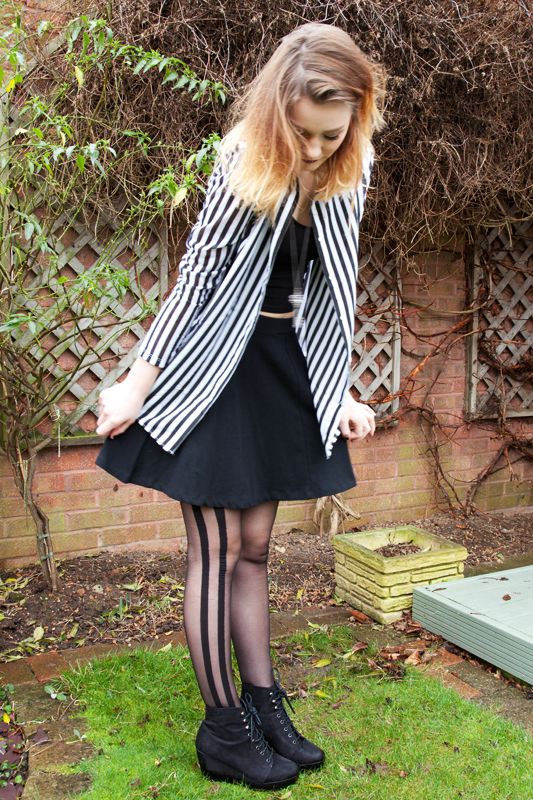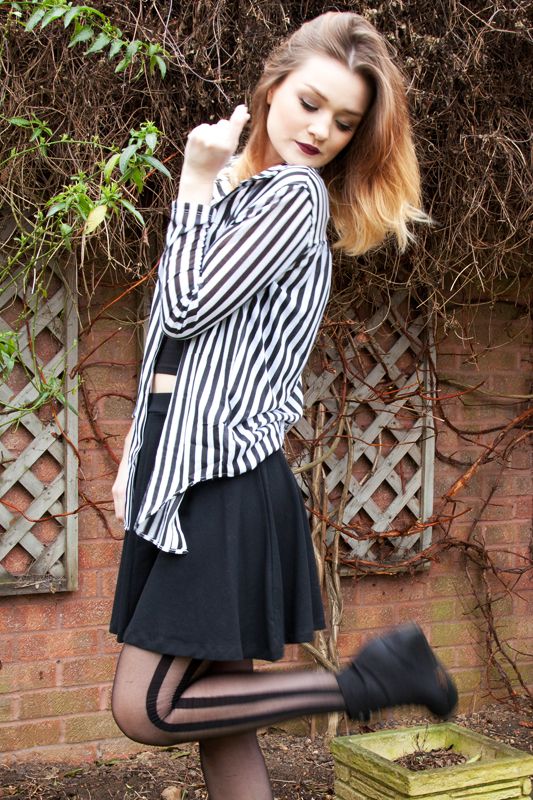 So, we have a bit of a unintentional stripe theme going on here, I blame it all on these cool two-stripe tights. I have really been enjoying patterned tights since they "came back" (I say 'came back' because I definitely got picked on at school when I wore my classic diamond shape tights – I should really let that go considering it was 10+ years ago, I know) Anyway, these tights from
The Tights House
instantly caught my eye, I love how they add a simple yet effective touch to an outfit – I really love minimalistic, simple lines. They do have a sport luxe feel to them too, so I would also wear them really casual.. jumper, skirt and converse – I think that would work. I chose to wear them with my matching new shirt via
H&M
(£12.99, bargain!) I love
H&M
's bargain shirts, the best thing about this style is that it's only the front panel that is a shirt material.. the arms and back are cotton, so it is super comfortable – they also do this in a dark grey leopard print.. I obviously have that too, eeek.
I'm not going to blabber too much this evening but I just have to share how excited I am that I am almost at 900 readers! Its definitely not all about the 'reader count' for me – I blogged for months with only minus 30 readers and still loved it – it just makes it all a bit more worth it (especially in the winter, I freezzze for you guys!) So thank you to all that have followed me up to this point and hello to the new ones! If you want to see me get even more hyperactive about hitting 900 readers then
follow me on Twitter
!