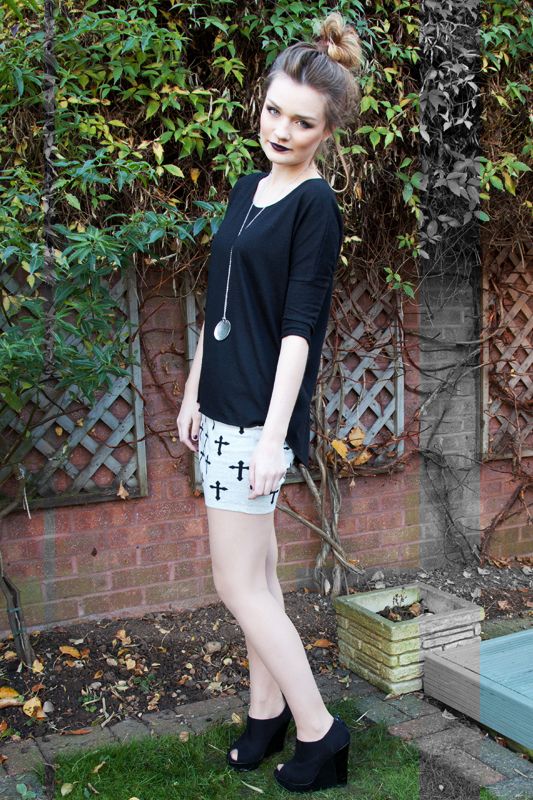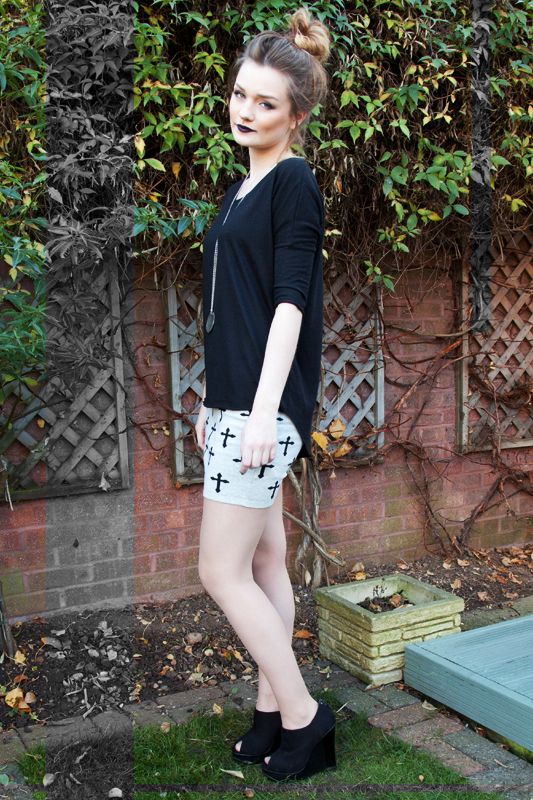 I love this gothic inspired skirt from
Glamorous
, I think it brings out the rock chick in me (a phrase I cringe at, but it's true!) because believe it or not back in the day I used to quite like my baggy jeans and black hoodies… everyone had a Avril Lavigne phrase, right? Crosses and skulls are everywhere right now – both being great prints for the Winter season. This skirt is a soft, thick material and it's really comfortable to wear. I wore it quite simple and with black here but I think this would also look really cool layered with a shirt and some biker boots. Again, wearing my great Topshop jumper, I have got so much wear out of this. I like the way I can wear a short skirt with heels and this jumper completely changes the way it looks – it goes from a very dressy outfit to something I could wear in the day.. for me that equals a great wardrobe staple.
This lipstick is also a new one for me, a bit on the dark side I must admit. I have really been loving plum lipsticks at the moment and loved this when I tried it in store. I do however feel like I need more of a tan to pull it off, what do you think?
I asked you on my Twitter whether you wanted to see a makeup post or outfit post this evening, it was pretty even so I went with this one for now. I do get asked alot about what foundation and makeup I use so I am planning to do both a post and video about it, so look out for those, I'm hoping to post them early next week. So who got snow today?! We got a little, it did take me almost 2 hours to get to work though.. weekend snow is much more convenient! (Oh and the grey lines are meant to be in the photos, I was going for an arty look.. aka crazy moment.)
Don't forget Friday 7th is the LAST DAY of my Dr Denim giveaway via The Mercantile London. Click here to enter, you could win a gorgeous pair of Dr Denim jeans..