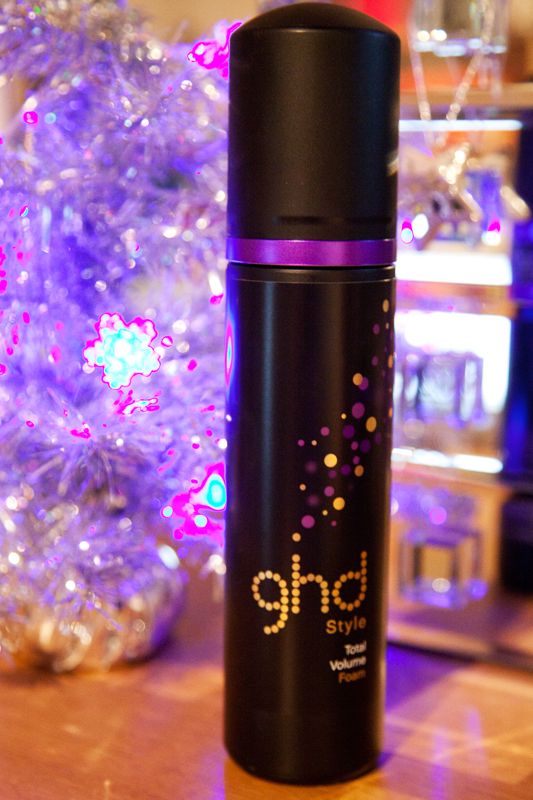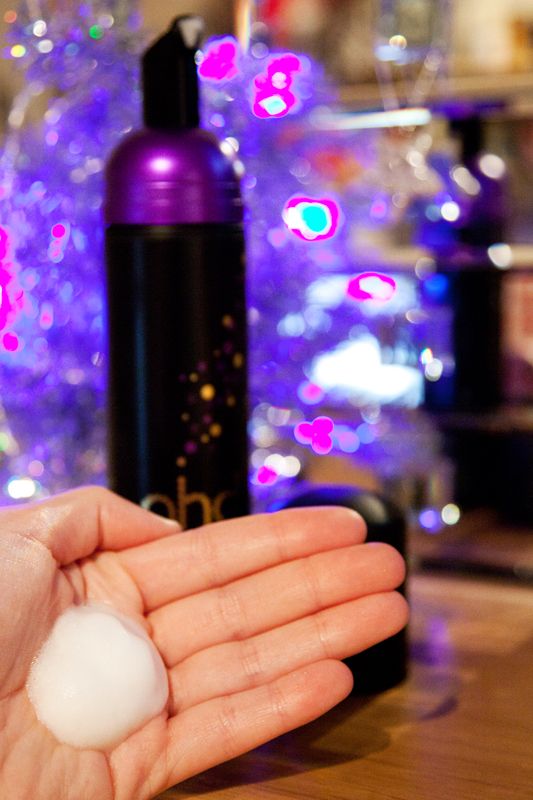 I am always looking for products that give my hair some volume, especially for special occasions such as NYE! I have quite fine hair but a lot of it, so it tends to be quite flat and always needs some work to get it exactly how I like it. I have tried pretty much every volume product (not even kidding) Most of the time I buy a product, use it, hate it and it goes in a box under my bed for "another day", which obviously never comes.
Foam products are probably my favourite because the light texture means they don't weigh the hair down too much which equals more volume. Cream-based products tend to do the opposite for me and leave me with flatter hair than I started with, so a foam is definitely something I recommend for bouncier hair.
Recently I was sent this
ghd
total volume foam to try out. I have had various
ghd
hair products in the past and have always loved them so I was pretty sure this would be another great product (to match the equally great straighteners!) It is a product you can use quickly and easily… it requires no skill, hardly any time and no particular application method. You simply pump a blob in your hand (the more hair you have, the more product you'll need – remember, you can always add but you can't take it away!) rub hands together and apply to wet (towel-dried) hair. I try not to apply too much in one area and I make sure I get it on my roots and the 'underneath' layer of my hair, as this is where I require most volume.
When I was blow-drying my hair I could notice immediately that the moose had given my hair some 'oomph'. A little backcombing and my hair was volumised, big and exactly how I like it. I also loved that I didn't get the 'crunchy' feeling that some foams and mooses leave in your hair when it is dry. It stayed in the entire night right through to the next day, meaning my top knot was also bigger – perfect.
Have you tried any
ghd
products? If so what is your favourite?!
P.S I hope you all had a fabulous Christmas! Mine was a little hectic.. but I'll update you about that next time!